Netflix will soon offer a wide selection of Korean films and series for its subscribers.
This includes The King: Eternal Monarch, the comeback project of Lee Min Ho after the success of Legend of the Blue Sea in 2017.
The fantasy drama, The King: Eternal Monarch, is written by Kim Eun Sook of Goblin and Descendants of the Sun fame.
The new selection shows a wide range of genres: from reality to crime and sci-fi to drama to romance.
Minyoung Kim, vice president of Netflix Korean content, says about this lineup: "From K-pop and K-food, to K-zombie and K-content, we've seen how much people in different parts of the world love Korean cultures and stories. So we're excited to announce these new best in class Korean stories for our members."
He adds, "It's amazing to see how these Korea films and TV resonate with audiences around the world—-from Korea to South-East Asia and the Americas. By making it easy for people to watch films and shows from other countries, we can help them build empathy and develop a shared understanding of the world."
This follows the success of the 2019 Korean drama series Crash Landing On You, which made it to the Top 10 list of most-watched Netflix shows in the Philippines, Singapore, Taiwan, and Thailand.
This 2020, the second season of the K-Zombie series Kingdom also made it to the Top 10 titles in almost every Asian country.
Here are the upcoming Korean shows and movies to be streamed in Netflix:
1. Rugal
Starring: Choi Jin-Hyuk, Park Sung-woong
Premiere Date: March 28, 2020 (Korea/APAC/All English Speaking Countries/Latin America) / May 24, 2020 (Japan/Rest of the World)
Rugal is based on a 2016 webtoon of the same title.
Kang Gi-Beom (Choi Jin-Hyuk) is an elite detective in the violent crimes unit. One fateful night, he goes home to witness the murder of his wife and child at the hands of the terrorist group ARGOS. His eyes were then slashed with a razor by the terrorist group.
Waking up, Gi-Beom finds himself in a hospital, accused of murdering his own family. Just when he thinks he has lost everything, Gi-Beom is approached by Choi Geun-cheol (Kim Min-Sang), the chief executive director of Rugal, an organization dedicated to eradicating ARGOS.
Gi-Beom undergoes an operation that gives him two artificial eyeballs with special abilities. This allows Gi-Beom to take his revenge on ARGOS. With the Rugal team, he plans to take down the criminal organization.
2. Time To Hunt
Starring: Lee Je-hoon, Ahn Jae-hong, Choi Woo-shik, Park Jeong-min
Premiere Date: April 10, 2020
This Korean movie is set at a time when a financial crisis has hit Korea. Jun-Seok (Lee Je-hoon) is released from prison and wants to start anew with his best friends: Jang-Ho (Ahn Jae-hong), Ki-Hoon (Choi Woo-shik), and Sang-Soo (Park Jeong-min).

However, their lives are put at risk when an unknown man chases after them. How will these best friends survive the hunt?
Time To Hunt, considered one of the most anticipated Korean films of 2020, was invited to the 70th Berlin International Film Festival for a special gala screening. The movie also serves as the screen comeback for director Yoo Sung-hyun, Best New Director winner at the 32nd Blue Dragon Awards for the film Bleak Night.
3. Extracurricular
Starring: Kim Dong-hee, Jung Da-bin, Park Ju-Hyun
Premiere Date: April 29, 2020
Extracurricular is a Korean drama about Oh Ji-soo (Kim Dong-hee), a college student who commits a serious crime to pay for his college tuition on his own. Two of his friends are also involved in the crime: Seo Min-hee (Jung Da-bin) and Bae Gyu-ri (Park Ju-Hyun). Irreversible consequences start to unfold because of their bad choices.
4. The King: Eternal Monarch
Starring: Lee Min Ho, Kim Go-Eun
Premiere Date: April 2020
Korean superstar Lee Min Ho will make girls' hearts swoon again viaThe King: Eternal Monarch, a romantic fantasy drama revolving around the relationships of people from two parallel universes.
Lee Min Ho is cast as Lee Gon, a Korean emperor who tries to close the gateway between two parallel dimensions that was opened by demons. Kim Go-Eun plays Jung Tae-eul, a police inspector who simply wants to protect people. The two end up working together to avert a crisis.
Korean website Soompi.com recently reported that SBS released new stills from this show. One photo captures the first encounter of Lee Gon and Jung Tae Eul, which ends up in a hug.
The King: Eternal Monarch also serves as a comeback for Lee Min Ho, whose last series was the 2017 Korean drama Legend of the Blue Sea, which became a hit in the Philippines.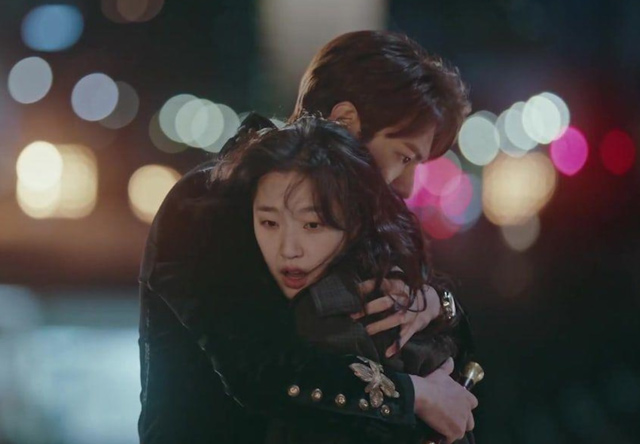 5. It's Okay to Not Be Okay
Starring: Kim Soo-hyun, Seo Ye-ji
Premiere Date: June 2020
It's Okay to Not Be Okay is a romantic drama about two people who end up healing each other's emotional and psychological wounds.
Moon Gang-tae (Kim Soo-hyun) is a caretaker who works at a psychiatric ward. Devoting himself to look after his disabled older brother, Gang-tae carries a lot of pain and baggage, and does not even bother to let himself believe in love.
Go Moon-yoing (Seo Ye-ji) is a children's book writer who is clueless about love. She is popular, yet very antisocial and indifferent to others.
CURRENTLY STREAMING:
1. Hyena
Starring: Kim Hye-soo, Ju Ji-hoon
Hyena tells the story of two competitive lawyers who only work for the richest 1% of society. Jung Geum-ja crosses the boundaries of the law, and will do everything to make money, no matter how evil. On the other hand, Yoon Hee-jae is a world-class lawyer who has the ego to match. Confident in his abilities, he is an expert in manipulating the law to cater to the needs of the richest.
2. Hi Bye, Mama!
Starring: Kim Tae-hee, Lee Kyu-hyung
Hi Bye, Mama! is about Cha Yu-ri, a ghost who died five years ago. Longing for her husband, Cho Gang-hwa, and their child, Cha Yu-ri carries out a reincarnation project for 49 days to become a human again. Cho Gang-hwa, now remarried, is shocked to see his dead wife reappearing in front of him.
3. Hospital Playlist
Starring: Cho Jung-seok, Yoo Yeon-seok, Jung Kyung-ho, Kim Dae-Myeung, Jeon Mi-do
Hospital Playlist is about five friends who have remained close to each other since attending medical school together 20 years ago. Now working together in a hospital, they witness the day-to-day lives of their patients.
4. KINGDOM (Season Two)
Starring:Ju Ji-hoon, Ryu Seung-ryong, Bae Doona
Set in the Joseon dynasty in the 17th century, Crown Prince Lee Chang (Ju Ji-hoon) finds his kingdom plagued by corruption and famine.
He is accused of treason and later flees the palace after being forbidden from seeing his father. Lee Chang then embarks on a journey to find out a cure for his father's mysterious illness, but ends up investigating an outbreak caused by a zombie virus.
5. My Holo Love
Starring: Y oon Hyun-min, Ko Sung-hee
Han So-yeon lives a reclusive life because of her face-blindness disorder. Her life changes when she starts using an AI (artificial intelligence) program called Holo, whose appearance is the same as its developer, Go Nan-do. Holo becomes the perfect companion because of its kindness, intelligence, and customizable features. Contrary to Holo, Nan-do is cold, but this starts to change when he slowly falls in love with So-yeon.