Lee Min Ho is back, and what a treat it must be for his quarantined Filipino fans.
After a four-year break from doing Korean drama, the South Korean actor is at the top of his form in his comeback series, The King: Eternal Monarch, which premiered on Netflix on April 17, 2020.
It is also his first series after completing, in 2019, the 21-month military service that is required of every male citizen between the ages of 18 and 28 in South Korea.
Lee Min Ho captured the hearts of many Filipinos viewers when his drama series Boys Over Flowers aired on the prime-time block of ABS-CBN from May to August in 2009.
It was the first of his many K-dramas that were shown on the Kapamilya network, all of which thrilled his Filipino fans to no end.
Here, PEP.ph (Philippine Entertainment Portal) looks back at some of Lee Min Ho's drama series that aired on Philippine TV in the last ten years.
Boys Over Flowers (2009, ABS-CBN)
Boys Over Flowers is the Korean version of the hit 2001 Taiwanese romance-drama Meteor Garden, which became popular in the Philippines when it aired on ABS-CBN in 2003.
Boys Over Flowers aired in South Korea on KBS-2 from January to March in 2009.
In this drama, Lee Min Ho plays Gu Jun-pyo, the leader of F4—the most popular group of boys studying at the Shinhwa High School.
Because of their stature, the F4 boys, especially the bully Jun-pyo, are both respected and feared by the students in Shinhwa.
However, the appearance of the girl Geum Jan-Di (Ku Hye-sun) shakes down the lives of the F4 boys.
Headstrong, Jan-Di is the only one who can stand up against their browbeating, which peeves Jun-pyo—until he ends up falling for Jan-Di.
Boys Over Flowers was a huge success during its run in the Philippines.
According to Kantar Media, the pilot episode of Boys Over Flowers scored a rating of 24.6% against Fated To Love You, its rival program on GMA-7 that got a rating of 19.5%. Both shows aired in the same time slot.
When Boys Over Flowers premiered on May 11, 2009, it aired on the fourth slot of the ABS-CBN's Prime-time Bida, at 9:45 p.m.
Surpassing the network's expectations of its viewership, the show was moved to an earlier timeslot, at 6:00 p.m., before TV Patrol, a week after its premiere.
It proved to be a good move. Kantar's record showed that Boys Over Flowers's rating went even higher on its first day in the new time slot on May 18, registering 28% against 18.2% of GMA-7's Hole In The Wall.
Its peak rating was 34.1% (on June 24), while its finale got a rating of 28.8% (on August 21).
Because of its success, Boys Over Flowers was reshown twice on ABS-CBN. Its first rerun, dubbed Boys Over Flowers: One More Time, aired from December 2009 to February 2010 on Prime-time Bida. In the same year, Its second rerun aired every Saturday.
Boys Over Flowers is currently streaming on Netflix.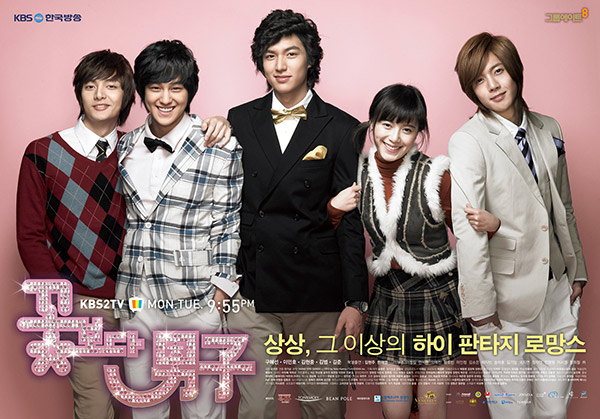 Perfect Match (2010, ABS-CBN)
A year after Boys Over Flowers aired on ABS-CBN, the Kapamilya network also bought the rights to air Lee Min Ho's next drama series, Perfect Match.
Its original English title when it aired in Korea from March to May 2010 was Personal Taste.
In this series, Lee Min Ho plays Gino (Jeon Jin-Ho in Korea), and is paired with actress Son Ye-jin, who plays Julienne (Park Kae-in in Korea).
Perfect Match follows the story of architect Gino, who desperately needs to win a project bid for the Dam Art Center.
To put himself ahead of his competitors, he tried to ferret out information about Sanggojae, the art center director's favorite building that has never been opened to the public.
To gain access to the building, Gino ingratiates himself with Julienne (Son Ye-jin), a furniture designer looking for a roommate, except she does not want to share her living space at Sanggojae with straight boys.
Gino, pretending to be gay, succeeds in becoming Julienne's roommate and learns that Sanggojae is designed by her father.
Julienne is wonderful and kind, if only she weren't a slob and so clumsy.
Living with her, Gino is such a good influence that Julienne is transformed into a woman of poise and grace after his own heart.
Perfect Match aired on ABS-CBN Prime-time Bida's last slot from November 2010 to January 2011.
City Hunter (2012, ABS-CBN)
City Hunter was Lee Min Ho's third project that aired on ABS-CBN from January to April 2012, in the fourth prime-time slot of the Kapamilya network.
The K-Drama originally aired on SBS from May to July 2011.
In City Hunter, Lee Min Ho plays the role of Johnny Lee (Lee Yon-sung in Korea), a man who works at the Presidential residence called the Blue House.
He is also a trained killer with a mission—to avenge the death of his father. His targets are the five politicians he blames for his father's death.
To fulfill his mission, Johnny vows never to trust anyone, reveal his true identity, and fall in love.
But he gets waylaid from his path of revenge when he falls in love with a female bodyguard, Kim Na Na (Min Young).
City Hunter gained a signficant number of viewership that three months after the series ended, ABS-CBN aired City Hunter Returns in its afternoon block from July to September 2012.
On November 16, Lee Min Ho visited the Philippines for the first time as an international endorser of a clothing brand.
Months after that visit, on July 6, 2013, he returned to the Philippines for his world tour called My Everything—World Tour 2013.
Lee Min Ho fans trooped to the Mall of Asia Arena to see him.
His third trip to Manila was in March 2014 for a fans' day sponsored by Bench.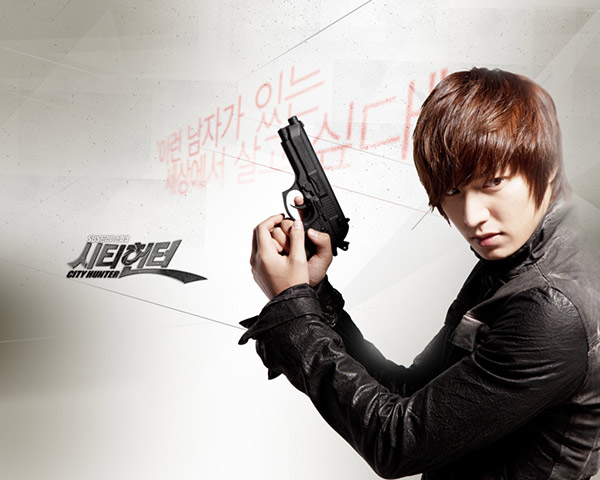 The Heirs (2014, ABS-CBN)
Lee Min Ho's 2013 K-drama, The Heirs, aired in ABS-CBN's Kapamilya Gold block from May to July 2014.
At that time, The Heirs was one of the most anticipated Korean drama series in the Philippines because of its popularity in Korea.
In The Heirs, Lee Min Ho plays Ryan, the next in line to head his family's business empire, Jeguk group.
Ryan is sent to study in the United States, where he meets Julia (Park Shin-hye), an attractive but unassuming girl who is isearching for her older sister.
Eventually, Ryan and Julia fall in love. But their relationship becomes complicated when Ryan returns to Korea, and he is made to choose between his responsibility as an heir to the family business and his love for Julia.
The Heirs was warmly received by the K-Drama fans in the Philippines.
According to Kantar Media, Its pilot rating of 13% on May 26 topped the 7% rating of GMA-7's rerun of Jewel In The Palace.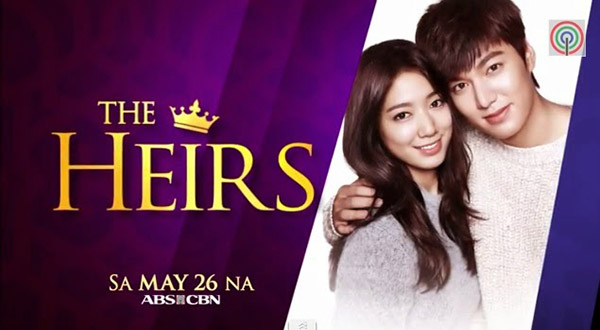 Faith (2014, ABS-CBN)
Lee Min Ho's 2012 period drama, Faith, aired in the Philippines in 2014—a few months after The Heirs wrapped up on TV.
Initially, Faith was shown exclusively on ABS-CBN's defunct cellular service provider, ABSCBNmobile, on October 2014. It was dubbed in Tagalog, just like all the other K-dramas that aired on Philippine television.
In December 2014, ABS-CBN aired Faith on its Prime-time Bida block.
In Faith, Lee Min Ho plays Choi Young, a royal bodyguard of a king in 14th century Korea. When the king's queen is attacked and seriously injured, Choi Young is sent to a magical portal that opens the way to the "heaven's doctor," who can heal the queen.
It is revealed that the "heaven's doctor" is a girl from the future named Eun-Soo (Kim Hee-sun).
As soon as Choi Young gets to the other side of the magical portal, he finds himself in present-day Korea, particularly to seek out Eun-Soo at a medical conference being held in the upscale district of Gangnam. They meet, and he brings her to his world far away, 700 years back to an ancient past.
Eun-Soo successfully saves the queen's life.
When Choi Young is about to return the doctor to her world, a scheming royal adviser persuades the king to keep Eun-Soo because she will be useful to them.
In the meantime, Eun-Soo and Choi Young have fallen in love.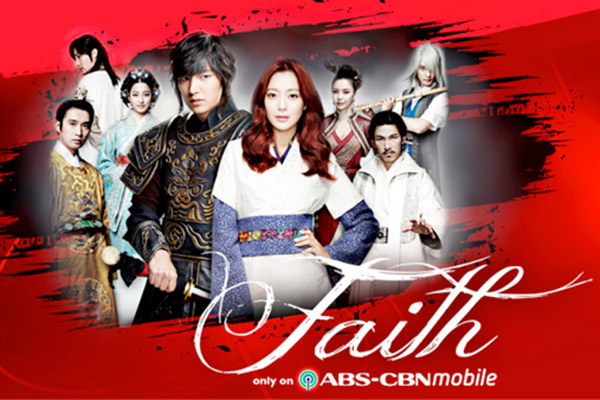 Legend of the Blue Sea (2017, ABS-CBN)
Legend of the Blue Sea was dubbed as one of the biggest Korean fantasy-romance dramas in 2016.
The K-drama, which aired in its Kapamilya Gold block from May to July 2017, tells the story of Andrei (Lee Min Ho), the son of a rich businessman who runs away from home and becomes a con-man.
He flies to Spain for a vacation and there he meets a mysterious woman named Sheena (Jun Ji-Hyun), who is apparently a mermaid.
Legend of the Blue Sea was a huge hit when it aired in the Philippines. The popularity of the drama series continued during its rerun on ABS-CBN's prime-time block from September to October 2017.
Legend of the Blue Sea is also available for streaming on Netflix.