Netizens and members of the entertainment industry have been debating the differences between Pinoy teleseryes and Korean dramas (K-Dramas).
This has been going on since film director Erik Matti aired on Twitter his frustration over the popularity of K-Dramas among Filipino viewers to the detriment of local TV and movie industry.
In a tweet on April 16, the director wrote: "The daily top ten most viewed on #Netflix shows us how our movies and tv are doomed in the future. K-drama galore. Faux cinderella stories with belofied actors whiter than white. And it's all about love in the midst of this pandemic."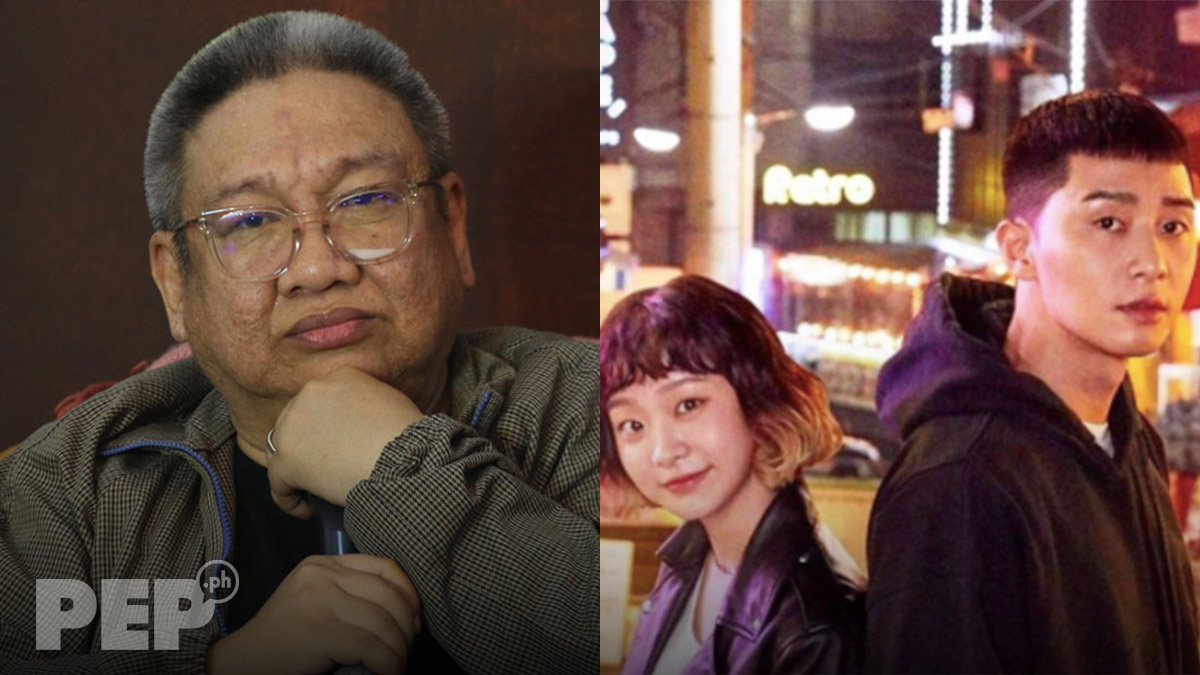 Matti's commentary not only drew the ire of local K-Drama fans, they also lectured the director on the superiority of K-Dramas over the Pinoy teleseryes.
To be fair, Netflix doesn't carry a lot of Filipino shows, save for some popular movie titles from Star Cinema, Regal Films, Viva Films, and Artikulo Uno Productions.
However, the streaming service has produced two Filipino originals: Mikhail Red's critically acclaimed thriller film Dead Kids and Brillante Mendoza's crime series Amo.
The first season of ABS-CBN's FPJ's Ang Probinsyano (English title: Brothers) can also be streamed from the app.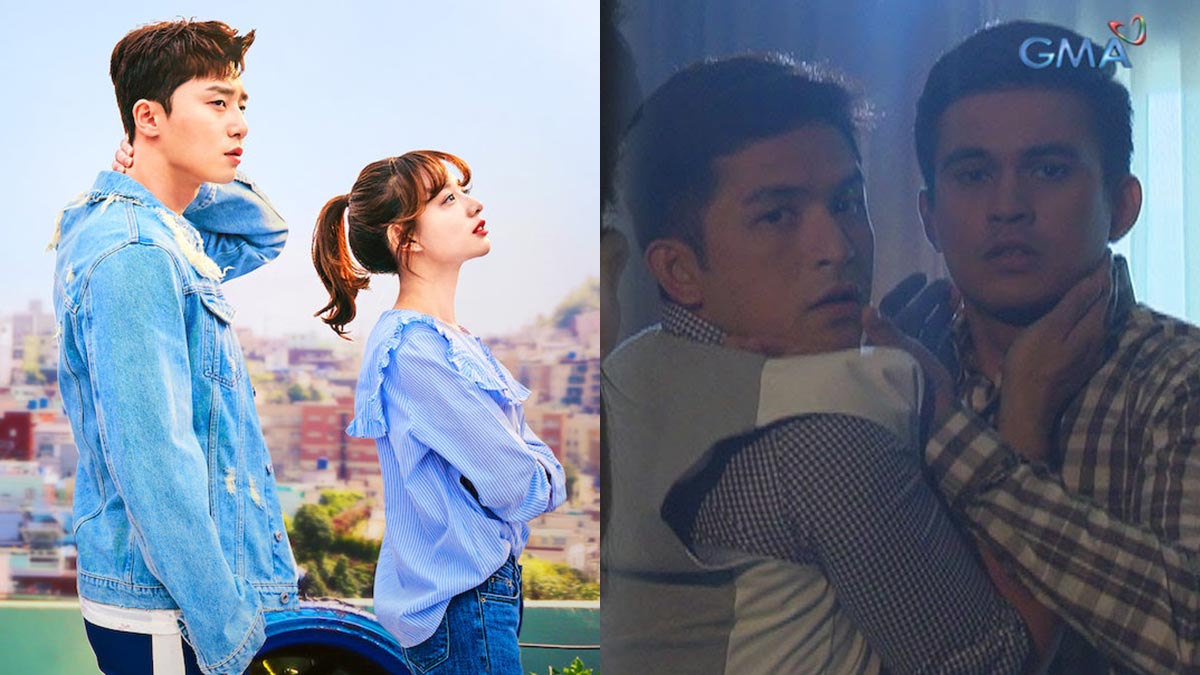 Film directors Manny Castañeda and Jose Javier Reyes have also shared their opinions on why Filipinos are obsessed with K-Dramas.
GMA-7's creative writer Suzette Doctolero also pointed out the reasons why Filipino drama series fall behind K-Dramas, one of which is the picayune budget of local production.
The discussion made me ask myself, why did I get tired of watching local shows?
The last time I actually got excited to go home and watch my favorite local series was in 2011, when the "epic-serye" Amaya first aired on GMA Network.
The Marian Rivera starrer was groundbreaking because it was the first time a local network invested in a period drama, a genre we usually see on South Korean and Chinese TV. But that was nine years ago.
Through the years, I've broadened my taste in film and drama series. I've seen a lot of films and TV shows from other countries—South Korea, Japan, Thailand, Taiwan, China, the United States, Mexico, Brazil, even from European countries such as Spain, Italy, and France.
This has given me a wide perspective on how other countries produce their shows, which, I admit with regret, has led me to forswear Filipino teleseryes.
I have reasons, foremost is their formulaic storylines.
Filipino shows are rehashes of old plots—baby switching, sibling rivalry, rags to riches, and the rich guy falls in love with the poor girl, among many others. This is to say nothing yet of third-party themes and kidnapping scenes ad nauseam.
Obviously, these formulae still work, and are still keeping the Filipino audience glued to their TV screens.
In fairness to TV giants ABS-CBN and GMA-7, they have tried to offer out-of-the-box themes.
Some of the examples from the Kapuso network were the sci-fi drama Genesis (Dingdong Dantes and Rhian Ramos), the first gay-themed series My Husband's Lover (Dennis Trillo and Tom Rodriguez), and the lesbian-themed drama The Rich Man's Daughter (Rhian Ramos and Glaiza de Castro).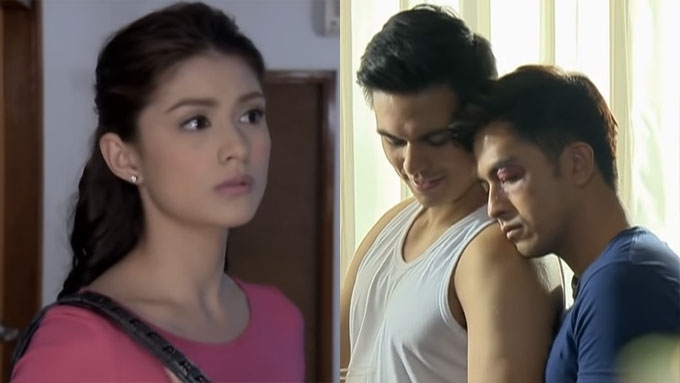 The Kapamilya network offered their family drama The Good Son (Joshua Garcia, Jerome Ponce, McCoy de Leon, and Nash Aguas), the thriller series The Killer Bride (Maja Salvador), and the legal drama Sino ang Maysala? Mea Culpa (Jodi Sta. Maria).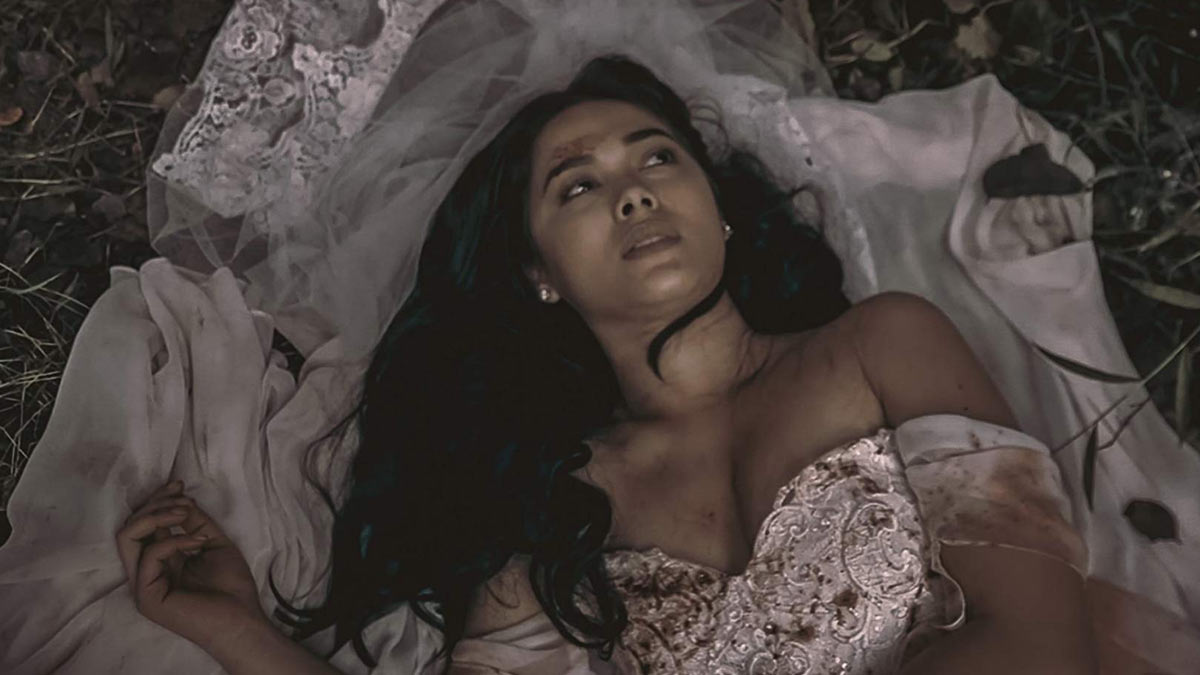 I watched these shows but not in their entirety. They weren't devoid of clichés that plague Filipino teleseryes, but their deviation from the usual was definitely noteworthy.
I also got tired of one-dimensional characters.
For instance, the kontrabida character is always angry and crafting evil schemes against the bida in almost every scene.
It would have been better if the kontrabida characters came out more human, more relatable than the villains from hell they were made out to be.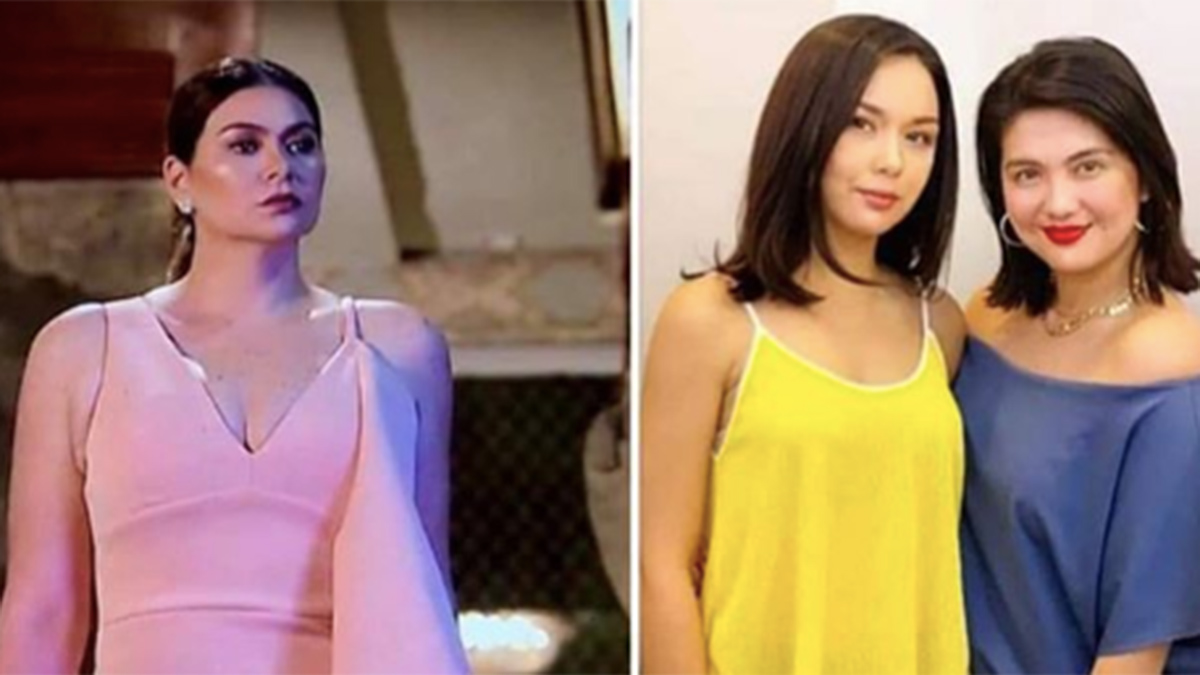 This brings me to another point: over-the-top acting.
In K-Dramas, actors give their characters just the right amount of emotions. Lady Choi (Kyeon Mi-Ri) from Jewel In The Palace and Monique (Song Ji-Hyo) from Princess Hours were just two of the villains I hated the most, but the actresses who played those roles didn't need to exaggerate their acting to portray wickedness successfully.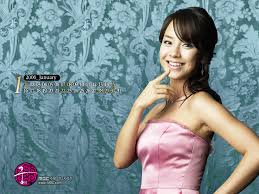 In contrast, the kontrabida actors and actresses in Filipino dramas are always shouting and enunciating every syllable of their lines.
On the other hand, the lead characters are always crying buckets of tears in highly emotional scenes.
And I wonder why slapping and hair-pulling seem to be de rigueur in almost every confrontation scene between the female bida and kontrabida in Filipino dramas.
We have a lot of good actors and actresses. Too bad, their portrayal is meant to stir up the ratings.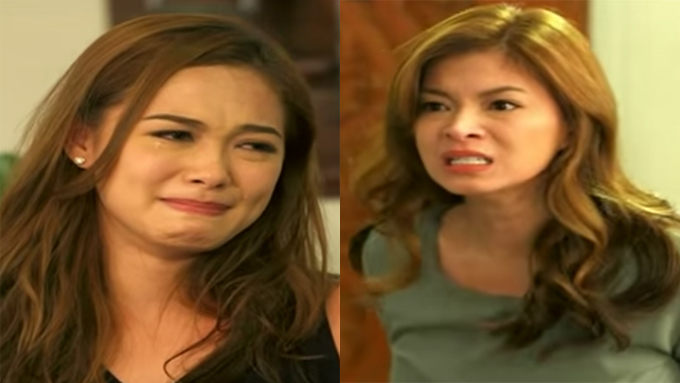 And here's another thing, I find it hard to keep up with teleseryes airing daily.

Most drama series in the country air daily with a running time of 30 minutes to an hour for an average of 13 weeks, which amount to close to a hundred of episodes per teleserye.
I don't have the luxury of time to be home by 8 p.m. just to watch a favorite TV series, unlike ten years ago.
I get home late from work and so most of the time, I don't get to see several episodes of a Pinoy teleserye; thus, I can't follow the full development of the story because I've missed out on crucial details.
This is why I prefer to watch a series I can enjoy at my own pace.
K-Dramas have an average of 16 to 20 episodes, which are often aired twice a week. American, European, and other Asian series also have the same kind of format.
I can easily binge-watch them for a few days through video streaming apps.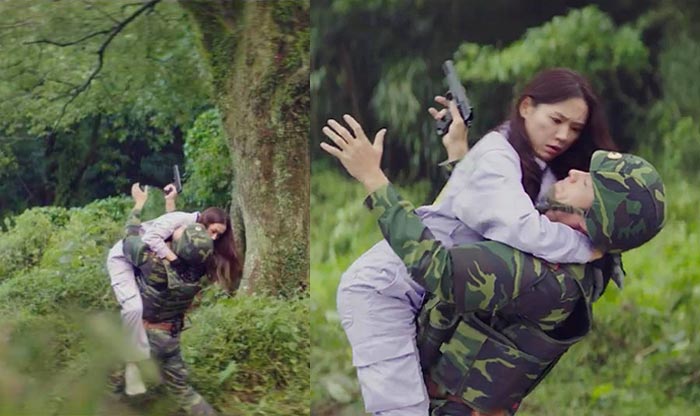 Some of our local shows are available on video streaming apps such as iWant, iFlix, and HOOQ. But the episodes of each of these shows run to almost a hundred episodes, which I find daunting.
Frankly speaking, I just cannot imagine myself sitting through several of the 262 episodes of the first season of FPJ's Ang Probinsyano for days.
It's so much much more pleasurable to binge-watch over a stretch of one week the full run of Thailand's 2gether: The Series and South Korea's Crash Landing on You.
This episode overload also results in lower production value.
This "hand-to-mouth culture," where production crews are obliged to make a series within a short period of time, has resulted in viral bloopers, continuity issues, not to mention stretched-out plots.
K-Dramas and even Hollywood series are good because they give their creative teams enough time to fine-tune a project.
Top Kapamilya stars Kathryn Bernardo and Daniel Padilla also expressed their frustration when they did La Luna Sangre in 2017, saying they could have done better if was no time pressure during their tapings.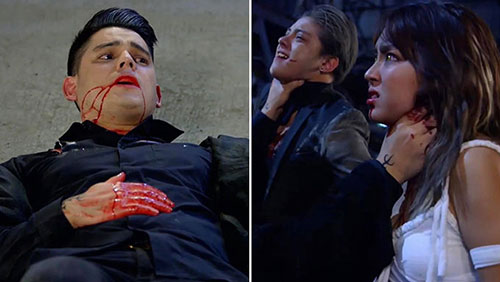 Both ABS-CBN and GMA-7 have top-of-the-line filming equipment, but they seem to be of no help when the quality of work suffers because the production team is probably overworked.
Lastly, the networks' penchant to load their teleseryes with a "star-studded cast" is really getting old. Networks usually bank on star appeal to entice viewers. This is why the same names, the same faces are often featured as top-billers of their series.
As Matti puts it, we also have "belofied" actors leading almost every teleserye in the country.
There are many great talents in the country worthy of lead roles, but they are overlooked and rarely given a break.
MORE ROOM FOR GROWTH
I am not the first to point out these problems. But why do networks continue to make these kinds of shows? It boils down to ratings that, in turn, bring in the revenues from advertising.
I do agree with what Suzette Dolotero when she said that networks continue to produce content that caters to the masses—comprised of people in and below the middle class—because they are the viewers advertisers want to reach.
To put it simply, advertisers put their money on shows or networks that target their market. More advertisers mean more money coming into the networks. An increase in revenue among the networks also means more budget for shows. In order for advertisers to keep on investing in networks, the masses must buy their products. It's a never-ending cycle.
It isn't that Filipino teleseryes are all "garbage" as some people might think.
What's frustrating is that I know we can do so much more, or even better, given the great talents that abound in the entertainment industry.
But it's up to the networks to do an upgrade of their teleseryes, if they want at least to catch up with the runaway success of Korean telenovelas.
For one, they can allocate a bigger portion of their huge advertising revenues to the production budget to give their teleseryes the sheen of a K-Drama.
And they owe it to their viewers, the myriad who bring in the advertisers, to give them a fresh storyline with each teleserye.
I can only wish that the majority of Filipino audiences would also take a break from all these formulaic plotlines and discover new content, not just internationally, but also locally.
And maybe, just maybe, it will push the networks to re-think and do over the way Pinoy teleseryes are made.
Ed's Note: The "PEP Commentary" section carries the views of individual reviewers, and does not necessarily reflect the views of the PEP editorial team.