Kim Chiu and Gerald Anderson had a virtual reunion with their housemates in the first teen edition of Pinoy Big Brother (PBB).
Kim and Gerald met with their batchmates via the online chat application Zoom yesterday, April 23, their anniversary.
It was on April 23, 2006, or 14 years ago, when the first batch of teen housemates entered the Pinoy Big Brother house on Eugenio Lopez Drive, which is a stone throw away from the ABS-CBN Broadcasting Center.
Joining the video call were Matt Evans, Fred Payawan, Joaqui Mendoza, Olyn Membian, Mikki Arceo, Brenda Fox, Bam Romana, Mikee Lee, and Niña Jose.
Teen ex-housemates Clare Cabiguin, Jamila Obispo, and Aldred Gatchalian were not present.
Kim, Gerald, and Brenda posted snapshots of their virtual reunion on their respective Instagram stories.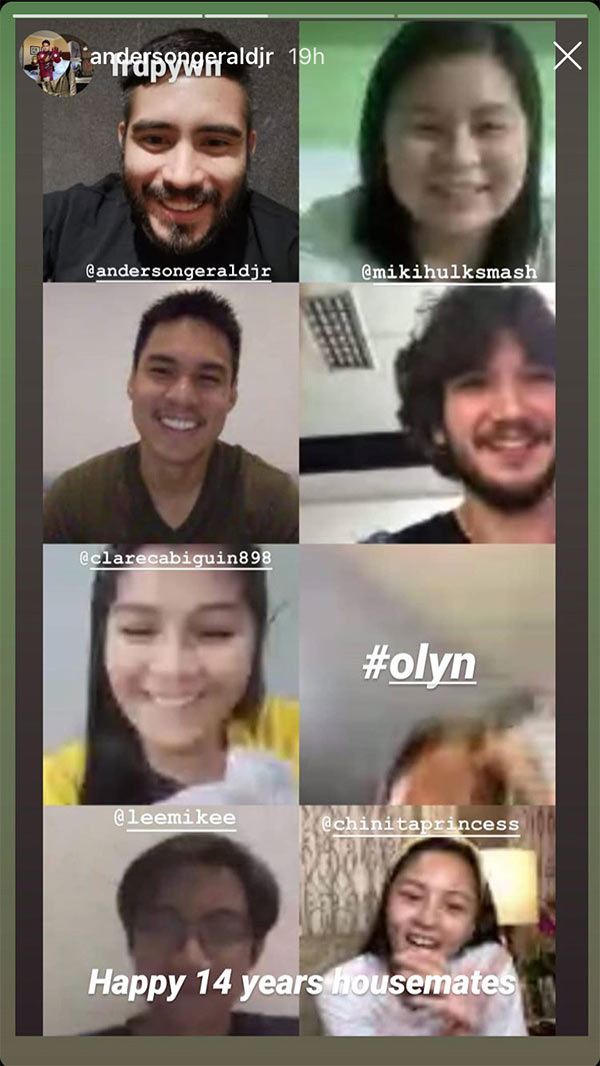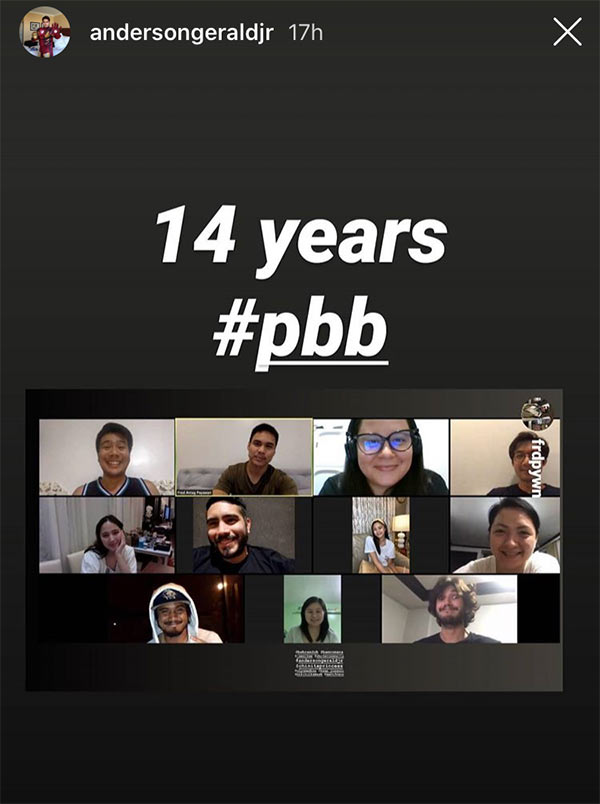 According to Kim's Instagram story, it was Mikki who initiated the call.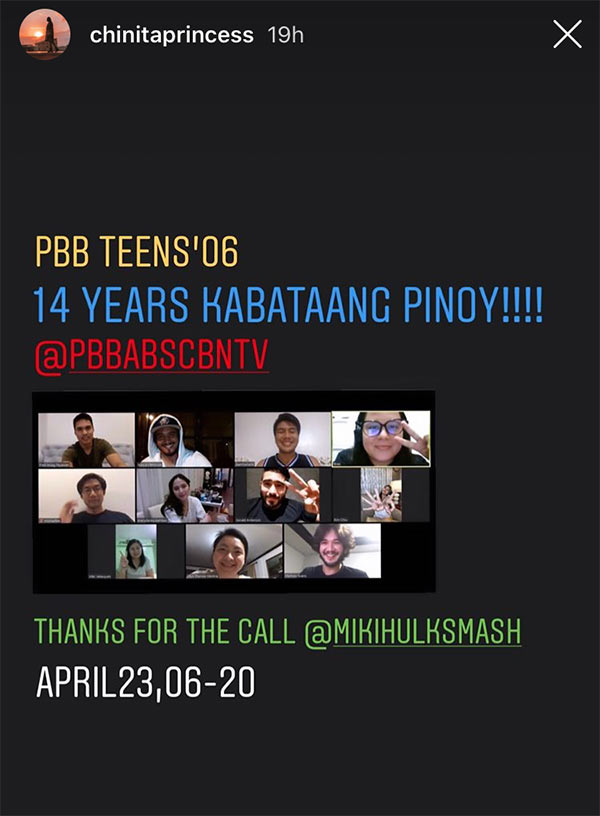 At present, only Kim, Gerald, and Matt remain active in showbiz.
Niña also made the headlines early this month after it was reported that she was tested positive for COVID-19. She and her husband, Bayambang Mayor Cezar Quiambao, were placed under a 14-day quarantine in Pangasinan.
The first teen edition of Pinoy Big Brother ran from April 23 to June 3, 2006.
The big four of their batch were Kim, Mikee, Gerald, and Clare.
In the end, Kim was hailed as the Big Winner of the batch, garnering 41.4% of the total votes.