It's been 15 years since Chubi del Rosario left show business.
Before leaving the limelight in 2003, Chubi was a main cast member of GMA-7 and VIVA's '90s youth-oriented program, TGIS.
The show paired him with actress Anne Curtis, and their love team became so popular, they did a number of TV shows and movies together.
Fast forward to 2020, Chubi now leads a private life and hasn't been seen on television, except for rare guest appearances.
Showbiz fans ask, what happened to Chubi after leaving the world of glitz and glamor?
In an e-mail interview with PEP.ph (Philippine Entertainment Portal), the former teen actor looks back at his showbiz days and gives us a peek to his life outside the biz.
This feature is part of PEP.ph's WHERE ARE THEY NOW series, where celebrities who have decided to leave showbiz are featured.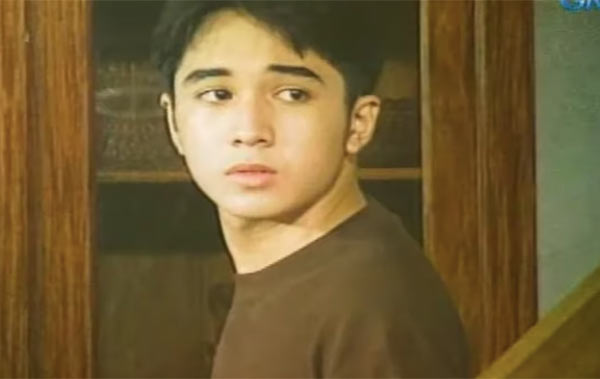 CHUBI'S TGIS DAYS WITH ANNE CURTIS
Chubi was nine years old when he started in show business, would you believe it?
One of his first appearances was in the 1995 Regal Films movie, Baby Love, a romantic comedy starring Anna Larrucea and Jason Salcedo.
Chubi also appeared in the movies Ang TV: Ibong Adarna and Magic Temple.
In 1996, Chubi did a guest appearance in the first batch of GMA-7's youth-oriented show, TGIS.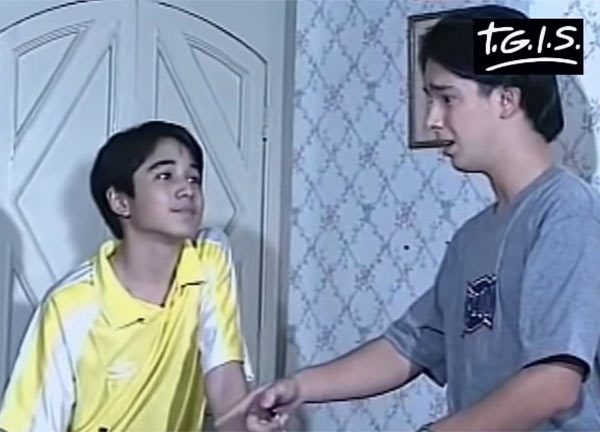 The following year, for the second batch of TGIS, Chubi became part of the permanent cast, alongside Sunshine Dizon, Antoinette Taus, and Dingdong Dantes.
He played the role of Reyster, the good boy in the bunch.
Originally, Chubi, as Reyster, was paired with Idelle Martinez. But Idelle would later decide to leave showbiz, leaving Chubi without a partner on TGIS.
It was not long before the producers added another character to the series: the boyish Em, played by Anne Curtis.
Em became the secret admirer of Reyster.
Thus, the love team of Chubi and Anne was born.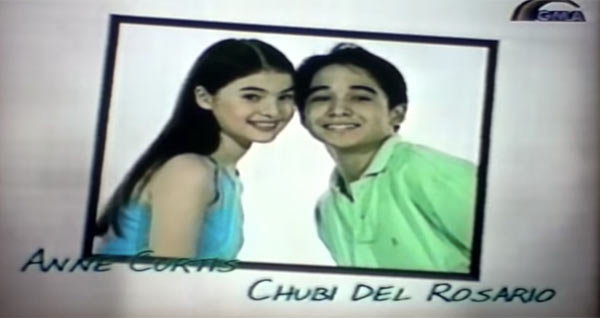 Chubi and Anne's love team was so well received, they were chosen to top-bill the third and last batch of TGIS in 1999.
They also became part of the TV series, Anna Karenina (1998-2002), and Ikaw Na Sana (1998), plus the movies Ikaw Lamang (1999) and Honey My Love So Sweet (1999).
Looking back at his TGIS stint, Chubi says, "I can honestly say that TGIS was the best time of my showbiz career!
"It really was such fun. It's as if we were called every week to hang out with friends and play. Haha!"
After TGIS, Chubi and Anne did more projects together in the year 2000—the TV shows H2K: Hati-Hating Kapatid and May Bukas Pa, and the movies Ika-13 Kapitulo and Juan and Ted: Wanted.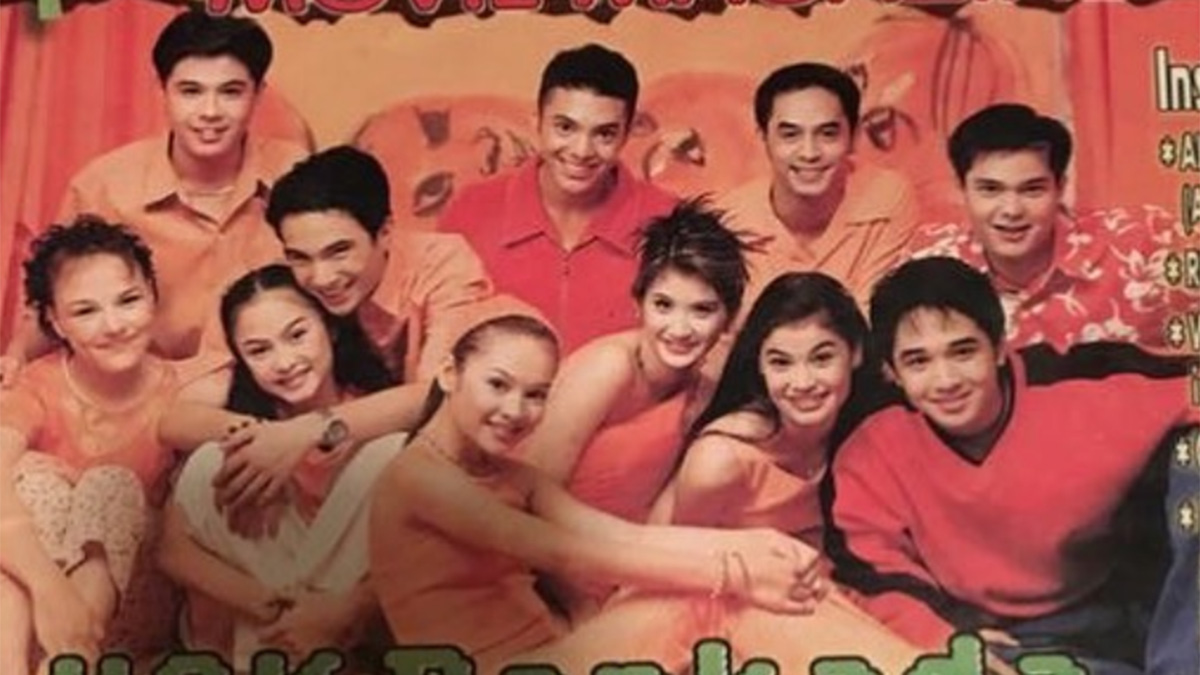 Anne would later admit in interviews and in her #AskAnne segment on Twitter that Chubi was her puppy love.
She also mentioned that Chubi was her "first and only" love team.
In 2016, Chubi reunited with Anne and their TGIS and H2K batchmates Aiza Marquez, JR Trinidad, Vanna Garcia, and Yves "Ivan" Gonzalez.
Chubi tells PEP.ph that the group reminisced about their TGIS days at the reunion.
"When we had a reunion a few years back, we realized we had so many unforgettable memories during our time working together then.
"What I find most unforgettable are the late-night moments we would have during tapings.
"During these times, we would really bond and get to know each other even better. It's developed into meaning relationships we all still have to this day."
Chubi's reunion with Anne and their TGIS batchmates made headlines at the time.
Many '90s kids and teens got kilig seeing them together.
Anne would also get a lot of social media interaction every time she posted throwback photos with Chubi.
Chubi says about this, "I find it very touching that people still remember my work from over a decade ago."
He adds that his friendship with Anne has remained through the years.
"I would say my best experience with Anne in showbiz was during our TGIS days.
"Throughout the years, we became really good friends. We've been more in contact after our TGIS/H2K reunion and continue to show support for each other."
Aside from Anne, Chubi has also remained in touch with other cast members of TGIS and H2K who are no longer active in showbiz: Alexander "Lex" Poe, Yves, and Vanna.
"Lex Poe, from H2K, is one of my best friends, and we hung out just last year when he visited from the States.
"I just saw Yves at an event earlier this year, and Vanna's been getting me to host kiddie celebrations these past few years.
"Apart from that, we all keep in touch through social media from time to time."
CHUBI'S LAST PROJECT WITH ANNE
In 2002, Chubi became a part of GMA-7's drama series, Ang Iibigin Ay Ikaw, which top-billed Christopher de Leon, Alice Dixson, Lani Mercado, and Richard Gomez.
He played the role of Anthony and was briefly paired with Karen delos Reyes.
In the latter part of Ang Iibigin Ay Ikaw, however, Anne was added to the cast.
Anne's inclusion to the show led to a second wind for her reel love team with Chubi, before they finally parted ways.
Back then, Ang Iibigin Ay Ikaw was considered one of GMA-7's biggest projects.
Aside from its four lead actors, Chubi also got the chance to work with industry veterans like Jackie Lou Blanco, Rio Locsin, Boots Anson Roa, Bembol Roco, Rosa Rosal, and Barbara Perez.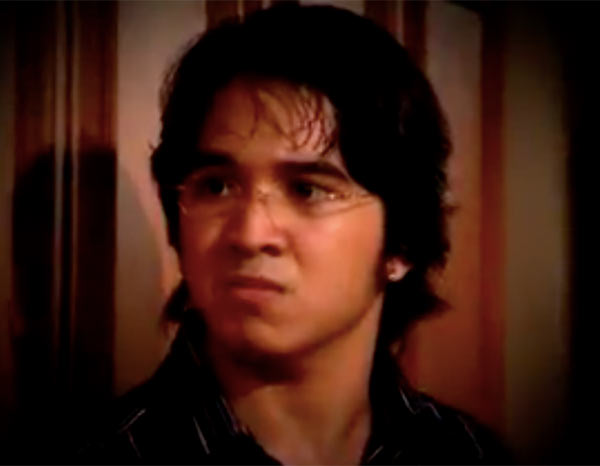 In the e-mail interview, PEP.ph asks Chubi about that big project with its cast of veterans.
He answers, "If a similar opportunity presented itself now, it could be completely different.
"I would really get to know the successful habits that these industry experts put into their craft. 20 years ago however, I was still a child enjoying my teenage years in showbiz."
Ang Iibigin Ay Ikaw was such a hit during its run that it spawned the sequel Ang Iibigin Ay Ikaw Pa Rin in 2003.
Chubi was still part of the sequel, but it would mark his last project in show business.
He tells PEP.ph, "It's been around 15 or so years, I believe, since my last project on television. I'm trying to recall what it is but I'm not sure anymore! Haha!"
CHUBI'S LIFE OUTSIDE SHOWBIZ
When Ang Iibigin Ay Ikaw Pa Rin packed up in August 2003, Chubi also decided to pack up for good.
What made him decide to leave the industry?
Chubi recounts in his email to PEP.ph: "I believed it was time for a change of scenery for myself. There was always a yearning for me to experience some semblance of a 'normal' life.
"At the point when I left, I spent most of my childhood and growing years in the industry. I started when I was 9 years old, and left when I was around 20."
Chubi may have left showbiz, but his love for the performing arts remained.
In 2004, Chubi entered the world of theater through Sining Pinagpala, a foundation that started in 1999 and is helmed by acting coach Anne Villegas.
In the same year, he became a part of Sining Pinagpala's theater production, Aquarium na Walang Tubig.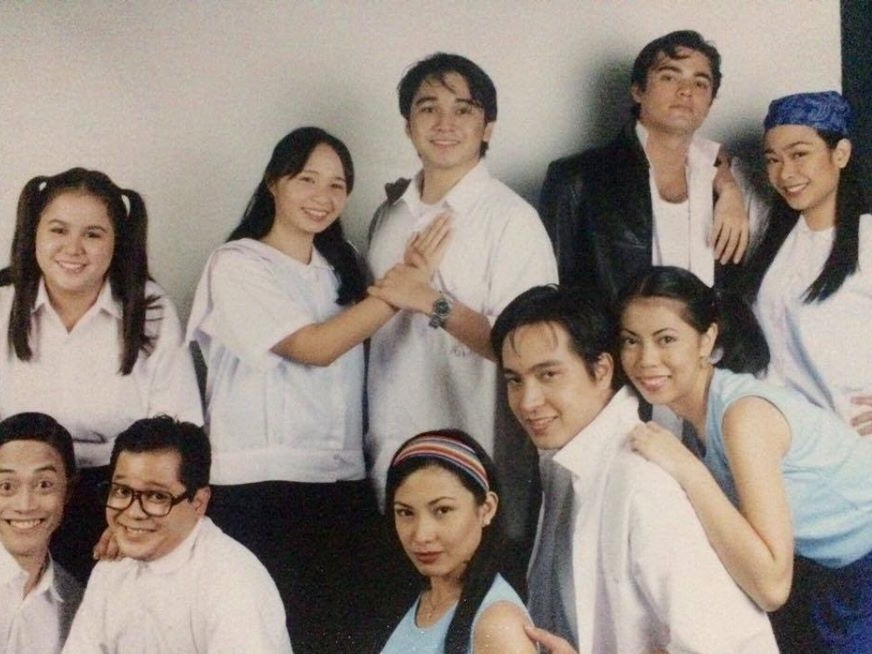 Chubi says of the experience, "I enjoyed this change of scenery, as I had never performed in any theatre-type capacity prior.
"I was able to explore my craft further, and at the same time find growth and development with my newfound privacy.
"I was active with Sining Pinagpala for 10 years."
What is he up to these days?
Chubi now owns an events company called Party with Jive, where he also does some hosting.
Once in a while, Chubi would make guest appearances—TV5's Midnight DJ and ABS-CBN's The Singing Bee in 2008, and a short TV interview in GMA-7's H.O.T. TV in 2013.
In 2018, Chubi surprised Anne with a video message during the ABS-CBN actress's AnneKulit concert.
CHUBI'S WELLNESS JOURNEY
Aside from being active in theater and events hosting, Chubi has also explored other endeavors.
He tells PEP.ph, "Simultaneously, I started exploring wellness and spirituality, and became a yoga instructor and Pranic Healing instructor."
Pranic Healing, as defined by pranichealingresearch.com, is an energy "no-touch" healing system based on the principle that the body has the innate ability to heal itself.
The website adds that Pranic Healing utilizes "life force" to accelerate the body's ability to heal itself.
Pranic Healing, the website says, has documented miraculous healing stories of physical and psychological conditions such as headache, flu, ulcers, asthma, migraines, multiple sclerosis, cancer, and more.
While the Philippines is under enhanced community quarantine, Chubi has begun working on his passion project, Life Flow Living.
He explains, "During the lockdown, I've been working on my passion project, which is focused on mentorship, healing, and training people with wholistic self-development through Life Flow Living.
"I've recently launched my website (http://lifeflowliving.com) and socials on IG (@lifeflowliving) and Facebook (Life Flow Living)."
A SHOWBIZ COMEBACK FOR CHUBI?
Has he thought of returning to acting?
His reply: "I think I would be game for it if it were with the TGIS batchmates since those were my best years in showbiz."
But he's happy where he is.
Chubi adds, "Apart from that, I believe my chapter has ended as an actor.
"I'm open to avenues and shows that would express more of my current craft of hosting or my passion for teaching and self-development."
More than anything, Chubi says his life has been "great" outside the showbiz industry.
As the former TGIS actor puts it, "It's been a rollercoaster—but in a good way.
"I've been able to explore so many things about myself and everything around me on so many levels. And currently, I believe I can say I've never been better."
***
Alam mo ba ang latest sa showbiz? Find out kung anong level ang showbiz IQ mo when you subscribe to PEP.ph Viber Chatbot here.