The original Pangako Sa 'Yo is back 20 years after it first aired on television.
The first drama series to call itself a "teleserye," Pangako Sa 'Yo is now available on ABS-CBN's streaming app, iWant.
The teleserye tells the love story of the poor Yna Macaspac (Kristine Hermosa) and the rich Angelo Buenavista (Jericho Rosales), and how they fight for their love despite the objections of Angelo's mom, Claudia Buenavista (Jean Garcia).
It also tells the story of the vengeful Amor Powers (Eula Valdes), who loses her daughter in a Payatas landslide. Thinking her daughter is dead, she vows to take revenge on her rich former boyfriend, Eduardo Buenavista (Tonton Gutierrez), who happens to be Angelo's father and Claudia's husband.
Little does Amor know that her daughter, Maria Amor, survived the landslide and now lives as Yna.
Pangako Sa 'Yo was a massive hit during its run. It even reached a TV rating of 64.9% for its final episode, which is considered the highest-rating TV finale in the Philippines.
The show also reached worldwide popularity. It was successfully distributed in 14 countries: China, Malaysia, Singapore, Indonesia, Cambodia, Thailand, Kenya, Ghana, Cameroon, Tanzania, Namibia, Zambia, Botswana, and Uganda.
When Pangako Sa 'Yo was first uploaded on iWant, I tried watching its first five episodes to see if, just like old times, I would still get hooked on its story.
Here are some of the reasons why I find the original Pangako Sa 'Yo still binge-able... or no longer as binge-able after 20 years.
EULA VALDES IS THE OG REVENGE QUEEN
Thanks to Eula Valdes' powerful portrayal of Amor Powers, until now, the character remains an icon in Pinoy pop culture.
The writers of the show who developed Amor's characterization should also be commended. Her back story was rich enough for viewers to understand her plight and her decision to seek revenge against the people who wronged her, particularly the Buenavistas.
Remember her iconic scene on top of the Payatas dumpsite, where she declared her vengeance by shouting, "Matitikman ninyo ang batas ng alipin!"?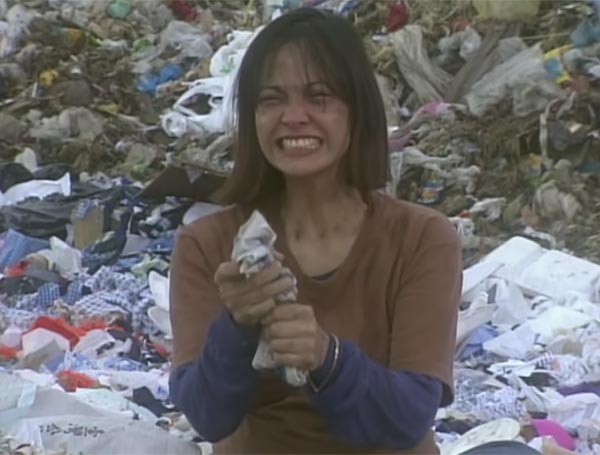 Watching this scene again after 20 years, and with more knowledge of how TV shows work, I am amazed by Eula's impressive performance as she sits on a pile of trash.
I remember Eula was in the afternoon show Marinella when this was offered to her. Her character in that show, although well-loved, had to be killed so she could be a part of Pangako Sa 'Yo.
This proved to be a good decision for Eula because, 20 years later, Amor Powers is deemed the OG Revenge Queen!
Jean Garcia is the kontrabida you still love to hate
I honestly miss seeing Jean Garcia play a kontrabida that is as bad as her Claudia Buenavista!
Her recent shows in GMA-7 show Jean mainly portraying characters who are on the good side.
This is why it feels like a breath of fresh air watching Jean display her mean streak in Pangako Sa 'Yo.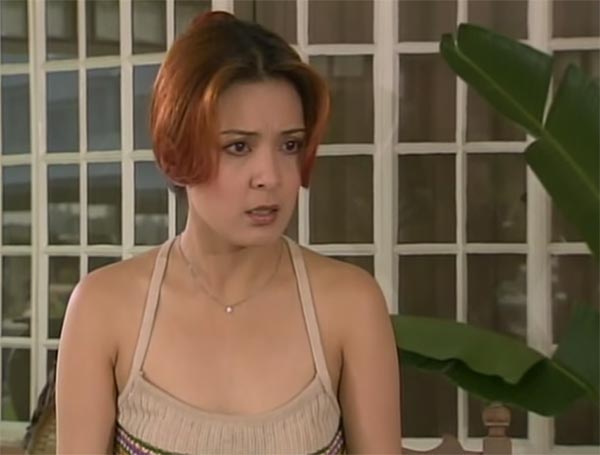 What entertains me more is that Claudia herself is interesting: she believes in fortune-telling, she lashes out at her employees for no apparent reason, and her quotes are simply funny.
Now that I understand the story more, I realize that Claudia is bad for a reason, and that there is a backstory to her wickedness.
Kristine Hermosa and Jericho Rosales's chemistry never fades
For me, the poor-girl-meets-rich-boy love stories have timeless appeal.
Pangako Sa 'Yo seems like a fairy tale. Because we know this kind of story hardly ever happens in real life, it is that much more nakakakilig.
This is all thanks to the team-up of Kristine Hermosa and Jericho Rosales, who played the roles of Yna and Angelo.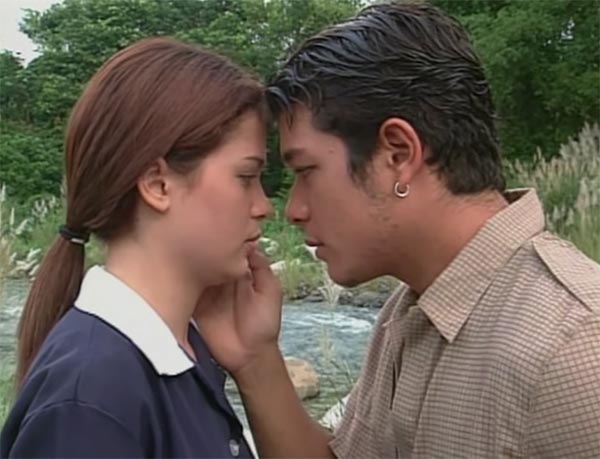 Their love team, which started in the weekly series Ang Munting Paraiso, earned a huge fan base because of Pangako Sa 'Yo.
To begin with, the good-looking pair has an undeniable chemistry, which is intensified by the kilig moments written in by the serye's creative writing pool.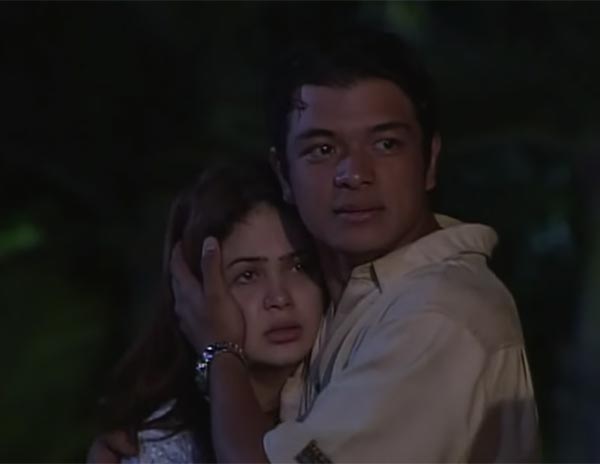 The slow pace of storytelling might get you impatient
There are, to be sure, dragging sequences and moments of dead air, especially in its first few episodes.
It's a good thing that iWant is airing the compressed version, where two to three episodes from the original run are combined in one iWant episode.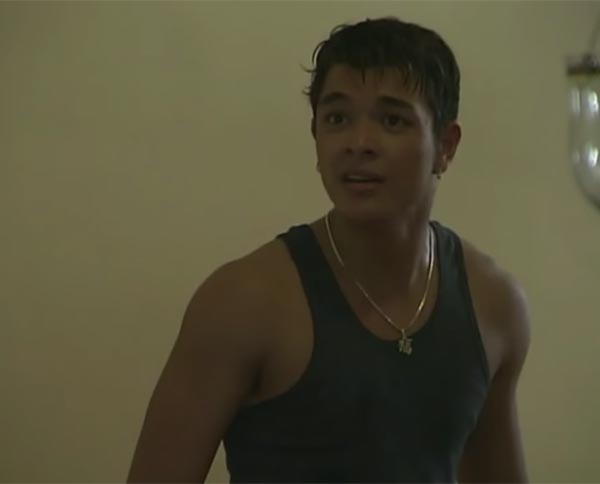 But I still find myself wanting to fast-forward to other scenes to skip the boring parts.
Another good thing: there are a lot of intense scenes, and they're enough to sustain my interest.
Either you hate or love Yna Macaspac, Kristine Hermosa's character
On the current landscape of television, gone are the days when the bida is api-apihan. These days, the protagonist is palaban, not allowing a kontrabida to maltreat her without doing something in turn.
Unfortunately, Yna Macaspac (Kristine Hermosa) is the matiisin type.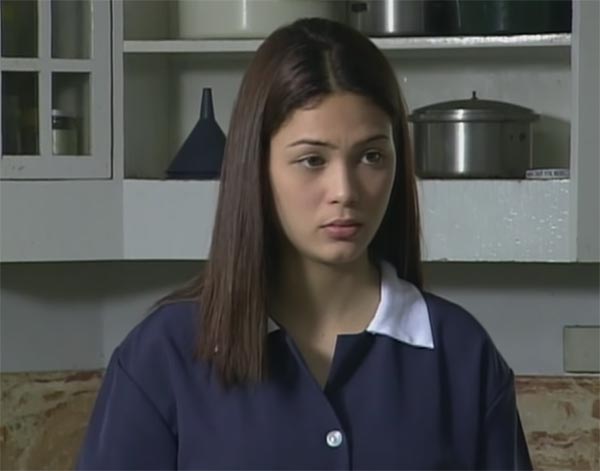 Because she loves her family so, she endures every pain to give them a better life. I still find her scenes with Tatay Isko (Criz Daluz) very touching.
But even if there are moments when Yna tries to be brave for her family, she has trouble standing up for herself. Her soft side makes it easy for the kontrabida to fool her, and it becomes nakakainis because she just cries and doesn't fight back.
Yna's plight becomes even worse when she and the rich Angelo Buenavista (Jericho Rosales) fall in love, earning the ire of Angelo's mother, Claudia (Jean Garcia).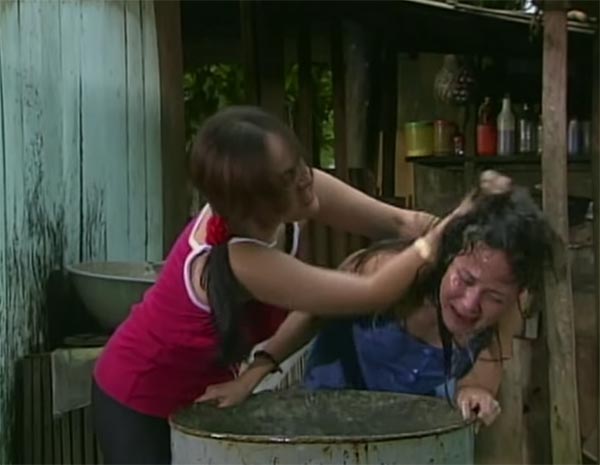 Watching the original Pangako Sa 'Yo brings much nostalgia
Personally, I enjoy watching old shows, especially those that aired when I was a kid.
It makes me go back to the good old days when watching teleseryes with the family was a daily habit.
It's also interesting to see the younger versions of the actors and look at how they are now.
One artist worth mentioning is Jodi Sta. Maria, who plays a supporting role in the teleserye.
Interestingly, she would play Amor Powers in the 2015 remake of Pangako Sa 'Yo!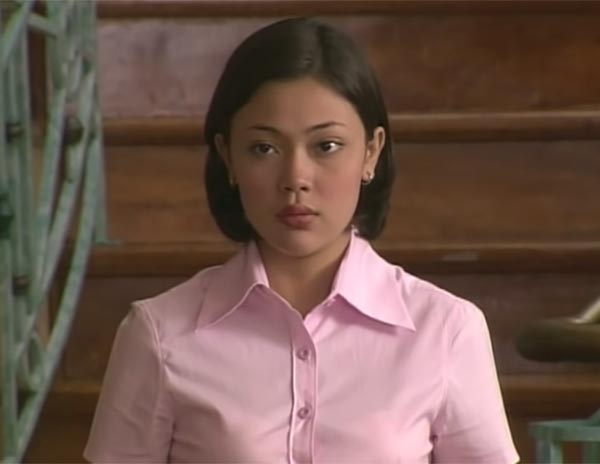 THE ORIGINAL PANGAKO SA 'YO: IS IT WORTH WATCHING AGAIN?
If you're now used to watching fast-paced television with lighter stories, then the original Pangako Sa 'Yo might not interest you anymore.
But if you're looking for nostalgia, or you want to watch the fights of the OG Amor Powers and Claudia Buenavista, then yes, this is still worth your time.
The original Pangako Sa 'Yo is available for streaming on iWant as the second offering of their BETS: Best Ever TV Series collection.

Their first was the daytime series Be Careful With My Heart.
iWant drops episodes of the original Pangako Sa 'Yo every Wednesday.
Ed's Note: The PEP REVIEW section carries the views of individual reviewers, and does not necessarily reflect the views of the PEP editorial team.
(Alam mo ba ang latest sa showbiz? Find out kung anong level ang showbiz IQ mo by subscribing to PEP.ph Viber Chatbot here: https://bit.ly/PEPBotQuiz)