In the '90s, Mexican superstar Thalia became a well-loved TV icon in the Philippines.
It started in 1996 when RPN-9 aired her Mexican drama series MariMar.
The Filipino audience loved it!
MariMar registered high ratings throughout its run, even beating ABS-CBN's newscast, TV Patrol, the number one prime-time program at the time.
Since then, ABS-CBN and GMA-7 have added Mexican dramas to their programming, including those that top-billed Thalia.
Three out of the four Thalia drama series that aired in the country made it to AGB Nielsen's list of highest-rating TV programs based on single episodes.
These were Rosalinda and Maria Mercedes, which aired on ABS-CBN, and MariMar, which aired on RPN-9.
The three shows rated even higher than most locally produced TV shows.
The only Thalia series that did not make it to the list was Maria la del Barrio, which aired on GMA-7.
PEP.ph (Philippine Entertainment Portal) looks back at the record-breaking TV ratings of Thalia's drama series that aired in the Philippines.
Rosalinda
TV Network: ABS-CBN
Year: 1999
TV Rating: 69.8%
ABS-CBN bought the airing rights to Rosalinda in 1999, the same year the TV show ended its run on Mexican television. It was the fourth drama series top-billed by Thalia before she decided to focus on her music career.
The Tagalized version of Rosalinda aired back-to-back with the TV dramas Saan Ka Man Naroroon and Labs Ko Si Babe on the Kapamilya network's prime-time block.
This Thalia drama series tells the story of Rosalinda, a young woman working for a florist to help arrange blooms to decorate a restaurant.
At the restaurant, she meets the rich Fernando Jose (Fernando Carillo), her love interest.
But Fernando Jose's mother, Valeria (Lupita Ferrer), opposes their marriage and plots to break it apart.
Fernando Jose later discovers that Rosalinda's biological mother, Soledad (Angelica Maria), is to blame for the death of his father 20 years ago.
He abandons Rosalinda and their daughter.
Rosalinda became the country's second-highest rating TV show, after one of its episodes in 1999 reached 69.8%, based on AGB Nielsen data.
Rosalinda had a rerun on ABS-CBN's rival network, GMA-7, sometime in 2007. In 2009, the Kapuso network bought the rights to do a remake of the show, with Carla Abellana playing the title role. It was Carla's first TV show when she joined show business.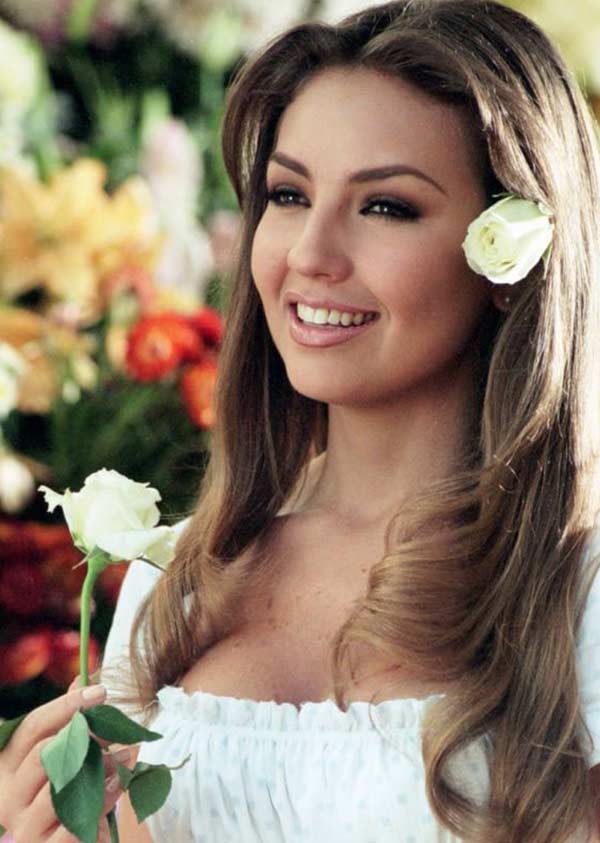 MARIMAR
TV Network: RPN
Year: 1996
TV Rating: 61.7%
MariMar, a Thalia series that originally aired in 1994, was the first Mexican drama series to air in the Philippines. It aired on RPN-9's prime-time slot in 1996.
It tells the story of the young and innocent Marimar who lives in a hut by the beach with her grandparents. She falls in love with the handsome and rich Sergio Santibanez (Eduardo Capetillo) and marries him despite the disapproval of Sergio's father, Renato (Alfonso Iturralde), and stepmother, Angelica (Chantal Andere).
Angelica, despising Marimar and her poor background, constantly humiliates her and does everything to get rid of her. She goes as far as forging a letter from Sergio that tells Marimar he does not really love her.
Marimar, broken-hearted, leaves the Santibanez household vowing revenge.
It turns out Marimar is the missing heiress of Gustavo Aldama (Miguel Palmer).
She reinvents herself as the rich Bella Aldama and carries out her revenge.
Marimar received good reception and high ratings during its first run in the Philippines. Its all-time high rating in the Philippines was 61.7%, AGB Nielsen's seventh highest rating for a TV show that aired in the country.
MariMar also changed the landscape of television drama production. Rival ABS-CBN moved its top-rating afternoon series, Mara Clara, to prime-time slot to go head-to-head against MariMar. From then on, the Kapamilya network had patterned its drama shows after the Mexican telenovelas and aired them on prime time.
MariMar was reshown several times on GMA-7.
In 2007, the Kapuso network bought the rights of the telenovela to do an adaptation with Marian Rivera as the lead. The remake was also a huge success with its final episode garnering a rating of 52.6%.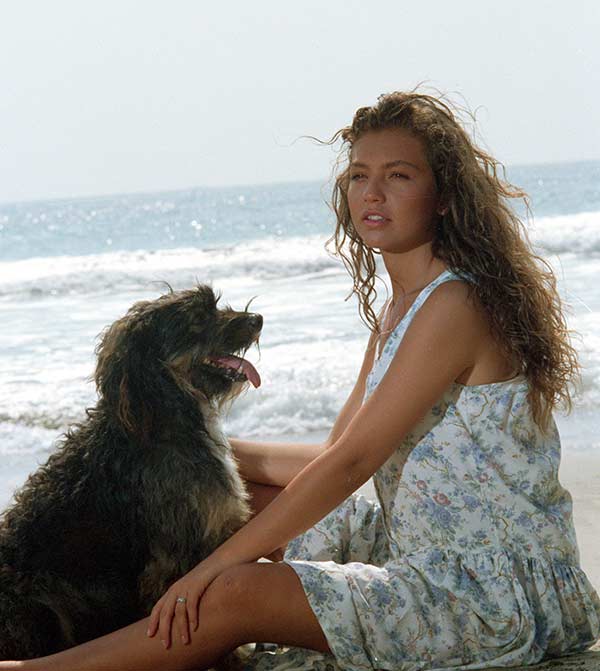 MARIA MERCEDES
TV Network: ABS-CBN
Year: 1996
TV Rating: 59.7%
Following the success of MariMar on RPN-9, ABS-CBN acquired the airing rights of another Thalia series, Maria Mercedes.
Maria Mercedes originally aired in 1992 and was the first title role of Thalia.
It's rags-to-riches story centers on Mercedes, a hard-luck woman who ends up marrying a rich but very sick man, Santiago del Olmo (Fernando Ciangherotti).
Santiago knows he is dying and marries Mercedes to upset his aunt, Malvina (Laura Zapata) who has been eyeing his wealth.
After Santiago's death, Mercedes becomes the head of the family, meaning Malvina and her son, Jorge Luis (Arturo Peniche).
She later falls in love with Jorge Luis, who is forced by Malvina to marry Mercedes to gain back Santiago's wealth.
Maria Mercedes also proved to be a ratings winner during its tagalized run on ABS-CBN. Its highest rating in the Philippines was 59.7%, recorded by AGB Nielsen as the eighth-highest rating for a single episode in the Philippines.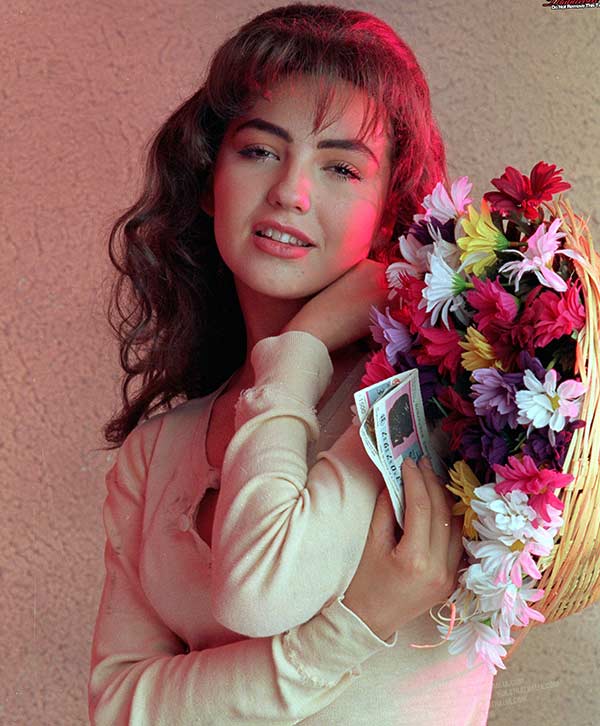 Alam mo ba ang latest sa showbiz? Find out kung anong level ang showbiz IQ mo by subscribing to PEP.ph Viber Chatbot here: https://bit.ly/PEPBotQuiz