Pinoys have been going crazy over Koreanovelas since the early 2000s.
Popularly known today as K-Dramas, these shows received good ratings when their Tagalized versions were aired on Philippine TV.
This prompted ABS-CBN and GMA-7 to buy the rights to create local adaptations for these popular K-dramas.
At present, ABS-CBN has already produced six, while GMA-7 has done nine.
Just like any local production, each K-Drama adaptation had its own interesting behind-the-scene story, some of which even made headlines.
PEP.ph (Philippine Entertainment Portal) takes a look at these 15 K-Drama adaptations from ABS-CBN and GMA-7.
MY GIRL
Starring: Kim Chiu and Gerald Anderson
Director: Erick C. Salud, Jerome Chavez Pobocan
Airing Date: May 26, 2008 to September 5, 2008 (15 weeks)
My Girl was a 2005 K-Drama series that aired on ABS-CBN in 2006. It tells the story of Jasmine (Lee Dae-he), a tour guide. Later, she meets Julian (Lee Dong-wook), who hires her to pretend to be his long-lost cousin to fulfill the dying wish of his grandfather. As they continue their plans, Jasmine and Julian fall in love.
My Girl was warmly received by the Pinoy audience when it aired on ABS-CBN's prime-time block, so the network bought its rights to do a local adaptation.
In March 2008, during a press conference for Pinoy Big Brother, ABS-CBN announced that Kim Chiu will be top-billing the local version of My Girl, with Gerald Anderson portraying her leading man.
Also included in the cast of the adaptation were Alex Gonzaga, Nina Jose, and Enchong Dee. Xian Lim also made his showbiz debut in the show's last episode.
It was the first K-Drama adaptation in the Philippines.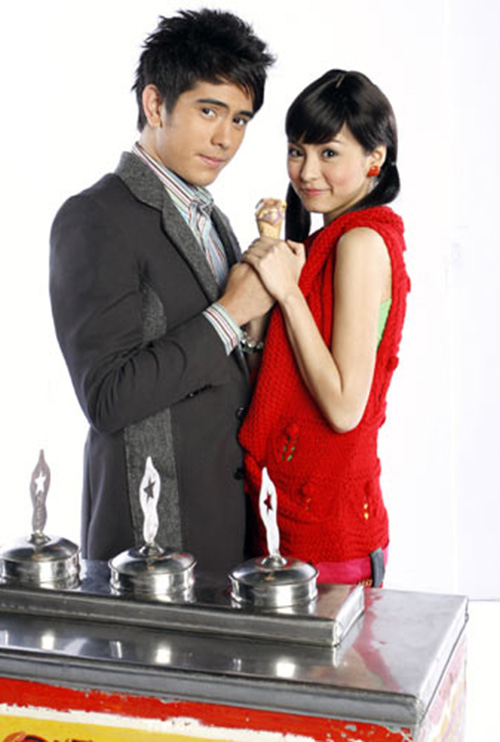 AKO SI KIM SAM SOON
Starring: Regine Velasquez, Mark Anthony Fernandez
Directors: Dominic Zapata, Khryss Adalia, Louie Ignacio
Airing Date: June 30, 2008 to October 10, 2008 (15 weeks)
The K-Drama My Name is Kim Sam Soon first aired on GMA-7 in 2006. Kim Sam Soon was originally portrayed by Korean actress Kim Sun-a.
For the local adaptation in 2008 with the title Ako Si Kim Sam Soon, Regine Velasquez-Alcasid was tapped to play the role of Kim Sam Soon, a fat pastry chef who falls in love with her boss, Cyrus (Mark Anthony Fernandez).
Nadine Samonte, Pauleen Luna, and Wendell Ramos were also part of the remake's major cast.
Ako Si Kim Sam Soon was Regine's first project after she signed her first exclusive contract with GMA-7. For the longest time, she was one of the main performers in the network's Sunday noontime variety show, SOP.
Back then, ABS-CBN offered her a role in I Love Betty La Fea.
However, Regine's transfer did not push through.
Ten years after Ako Si Kim Sam Soon, in October 2008, Regine left GMA-7 and signed an exclusive contract with ABS-CBN.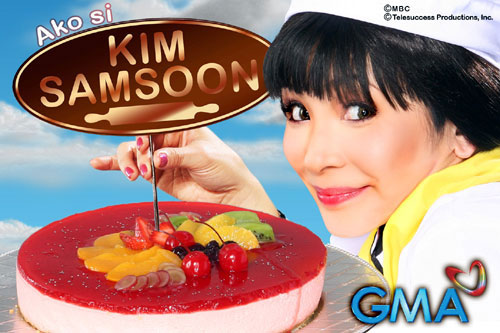 ALL ABOUT EVE
Starring: Sunshine Dizon, Iza Calzado
Directors: Gil Tejada, Jr., Mac Alejandre, Eric Quizon
Airing Date: March 9, 2009 to June 5, 2009 (13 weeks)
All About Eve was one of the first K-Dramas aired in the Philippines. This 2000 drama series was shown on GMA-7 in 2003.
It tells the story of rivals Erika (Kim So-Yeon) and Nicole (Chae Rim) who are competing against each other for a lot of things: the attention of Nicole's father, the top position as a newscaster in a TV network, and the love of one man: Kenneth (Jang Dong-gun).
In 2008, GMA-7 announced that the network would be doing an adaptation of the K-Drama, with Sunshine Dizon and Iza Calzado portraying the roles of Erika and Nicole, respectively.
The network banked on Sunshine and Iza's on-screen rivalry, which had proven to be effective in the shows Kung Mawawala Ka (2002), Encantadia (2005), and Impostora (2007).
At the same time, they included veteran actresses Jean Garcia and Eula Valdes in the project, portraying new characters that were not part of the original version. All About Eve served as their reunion project as rivals after the success of Pangako Sa 'Yo in 2000. Richard Gomez played the man caught between Jean and Eula's characters.
In late 2008, it was reported that ABS-CBN actor Diether Ocampo would join All About Eve.
However, Diether remained a Kapamilya, and his supposed role as the leading man of Sunshine and Iza went to Mark Anthony Fernandez.
Alfred Vargas also played the two ladies' other leading man.
ONLY YOU
Starring: Angel Locsin, Sam Milby, Diether Ocampo
Directors: Rory Quintos, Jeffrey Jeturian
Airing Date: April 27, 2009 to August 21, 2009 (17 weeks)
Only You was a K-Drama aired on ABS-CBN in 2006. It tells the story of Jillian (Han Chae-young), a 20-year-old girl who goes to Italy to enroll in a cooking school.
In Italy, Jillian looks for a woman who can teach her the secrets of making great pasta. During her search, Jillian meets TJ (Jo Hyun-jae), who is looking for his mother, who happens to be the chef Jillian is also searching for. They end up spending the day together and engage in a one-night stand.
Jillian returns to South Korea pregnant and meets TJ again six years later, only to rekindle their past.
In 2009, ABS-CBN did an adaptation of the K-Drama.
Angel Locsin and Sam Milby were supposed to do a project called Buhay ng Buhay Ko, but the network's plans changed. ABS-CBN tapped them to top-bill the Only You remake instead.
Only You was also Diether Ocampo's first project after his rumored network transfer.
One of the changes in the Pinoy version was, instead of Italy, Jillian went to South Korea to enter the cooking school.
Angel, Diether, and Sam had to go to South Korea to shoot their scenes for the show.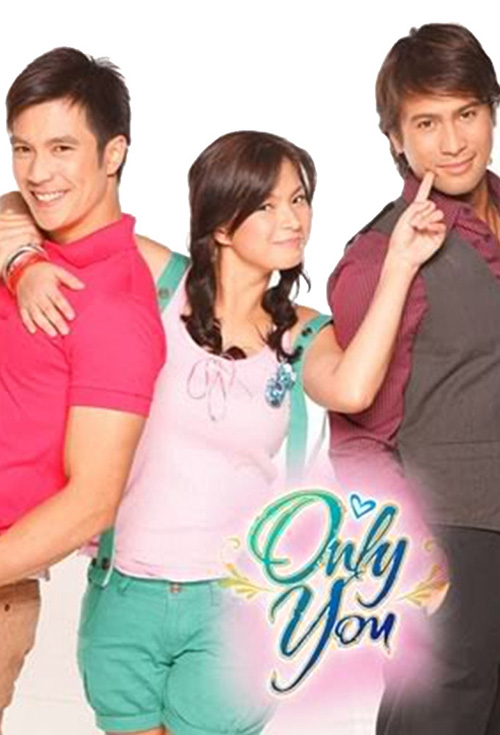 STAIRWAY TO HEAVEN
Starring: Dingdong Dantes, Rhian Ramos, Glaiza de Castro
Directors: Joyce Bernal, Andoy Ranay, Mac Alejandre
Airing Date: September 14, 2009 to December 11, 2009 (13 weeks)
Stairway To Heaven was a hit K-Drama that aired on GMA-7 in 2004, and registered as high as 41.5% in terms of ratings.
It tells the story of childhood friends Jodi (Choi Ji-Woo) and Cholo (Kwon Sang-woo), whose friendship blossoms into love. However, a series of events lead to Jodi having amnesia, forgetting her memories with Cholo.
In 2009, the Kapuso network did the local adaptation.
Dingdong Dantes was tapped to portray the role of Cholo. It was his first project without Marian Rivera, who was the female lead in his three consecutive shows: MariMar (2007), Dyesebel (2008), and Ang Babaeng Hinugot Sa Aking Tadyang (2009).
Marian was not considered to portray the role of Jodi because she top-billed the 2009 TV version of Darna.
It was later announced that Kapuso actress Rhian Ramos bagged the role of Jodi.
Stairway To Heaven was also the first project of Barbie Forteza with GMA-7, after her supposed project with ABS-CBN, Annaliza, was shelved. She played the role of young Jodi, while former ABS-CBN actor Joshua Dionisio played the role of young Cholo.
The Kapuso executives were impressed with Barbie and Joshua's performance that the network gave them projects after their one-week stint in Stairway To Heaven.
In May 2020, GMA-7 aired the rerun of Stairway To Heaven in its temporary Afternoon Prime block. The current shows of GMA-7 have stopped taping and airing because of the COVID-19 pandemic.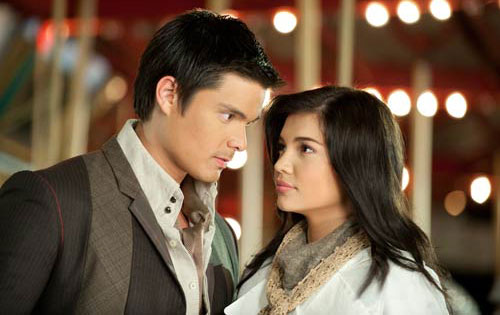 LOVERS IN PARIS
Starring: Piolo Pascual, KC Concepcion, Zanjoe Marudo
Director: FM Reyes
Airing date: September 28, 2009 to December 11, 2009
Lovers in Paris was a Korean drama that aired on ABS-CBN in 2004. It captured the interest of Pinoy viewers as the first K-drama aired in the Kapamilya network's Prime-time Bida.
Lovers in Paris tells the story of Vivian (Kim Jung-Eun), a daughter of a movie director who goes to Paris to study film. To fend for her needs, she works as a housekeeper for Carlo (Park Shin-yang). Vivian also meets Martin (Lee Dong-gun), Carlo's nephew who is smitten by Vivian's beauty. This causes a love triangle among Vivian, Carlo, and Martin.
The Korean version popularized the expression "Aja aja," which means "Never give up, never stop fighting."
In 2009, ABS-CBN did an adaptation of the series.
KC Concepcion was chosen to top-bill the K-Drama adaptation. She had studied in Paris, and graduated with a bachelor's degree in International Corporate Communications with a minor in Theatre Arts from the American University of Paris in 2007.
Lovers in Paris was KC's first full-length series after doing a four-part drama special in 2007 titled I Am KC.
Piolo Pascual and Zanjoe Marudo played the roles of Carlo and Martin, respectively.
Even though the Lovers in Paris remake had a following, it was not able to match the success of the previous ABS-CBN K-Drama remakes. As a result, it was one week short of a full-season run, which is normally 13 weeks.
Lovers in Paris' 12-week run was considered the shortest run for a K-drama remake in ABS-CBN.
In October 2010, a year after Lovers in Paris premiered on television, Piolo and KC became a couple.
Piolo confirmed their relationship in January 2011. Unfortunately, later that year, the two broke up.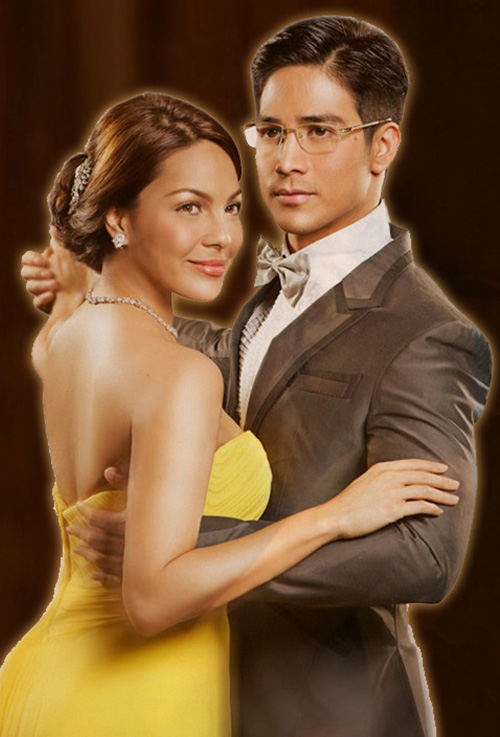 FULL HOUSE
Starring: Richard Gutierrez, Heart Evangelista
Director: Mark A. Reyes
Airing date: November 30, 2009 to February 26, 2010
Full House was a K-Drama series top-billed by Song Hye Kyo and Rain, which aired on GMA-7 in 2004.
It tells the story of aspiring writer Jessie (Song Hye Kyo). Her troubles start when she is tricked by her two best friends into believing she had won a free vacation, and they sell her house while she is away to superstar Justin (Rain).
Intending to buy her house back from him, Jessie applies to become his maid. But Justin has a better plan: they enter into a contract marriage to make Justin's crush, Elaine, jealous. Jessie and Justin later find themselves falling for each other.
In 2009, the Philippine version created by GMA-7 had Richard Gutierrez and Heart Evangelista playing the lead roles. It was their reunion project after being paired in the 2008 series Codename: Asero. Director Mark Reyes shot some scenes of Full House's pilot week in Prague.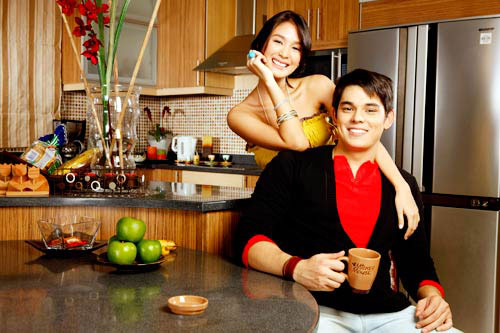 ENDLESS LOVE
Starring: Marian Rivera, Dingdong Dantes, Dennis Trillo
Directors: Mac Alejandre, Andoy Ranay
Airing Date: June 28, 2010 to October 15, 2010 (16 weeks)
In November 2009, GMA-7 announced the teleserye reunion of Marian Rivera and Dingdong Dantes. Their project turned out to be the Pinoy adaptation of the K-Drama series, Endless Love.
In Korea, Endless Love had four installments: Autumn In My Heart, Winter Sonata, Summer Scent, and Spring Waltz.
For Marian and Dingdong's Endless Love, GMA-7 picked Autumn In My Heart, which also aired on GMA-7 in 2003.
Autumn In My Heart tells the story of Jenny (Song Hye Kyo) and Johnny (Song Seung-Heon) who believe they are siblings after an accidental baby switch. They part ways when Jenny finds her real parents. Years later, Jenny and Johnny meet again and fall in love with each other, but Johnny is already engaged to Yumi (Han Na-Na).
Dennis Trillo, Nadine Samonte, and Bela Padilla were also part of the major cast.
One notable moment in Endless Love was when ABS-CBN actress Kathryn Bernardo played the young Marian Rivera in the story. When the pilot episode of Endless Love aired on GMA on June 28, Kathryn was seen on both GMA-7 and on ABS-CBN. Kathryn played the young Gretchen Barretto in Magkaribal, which also aired its first episode that same night but in a later time slot.
In the middle of Endless Love, there were reports about the growing tension between Marian and Bela on set that allegedly led to Marian confronting her co-star inside a bathroom.
The issue was resolved in a closed-door meeting, where Marian, Bela, and GMA-7 executives were present.
Four years later, in 2014, Bela and Marian both got closure when Bela had a guest appearance in Marian's self-titled dance show.
The two even gave each other a hug at the backstage of the studio.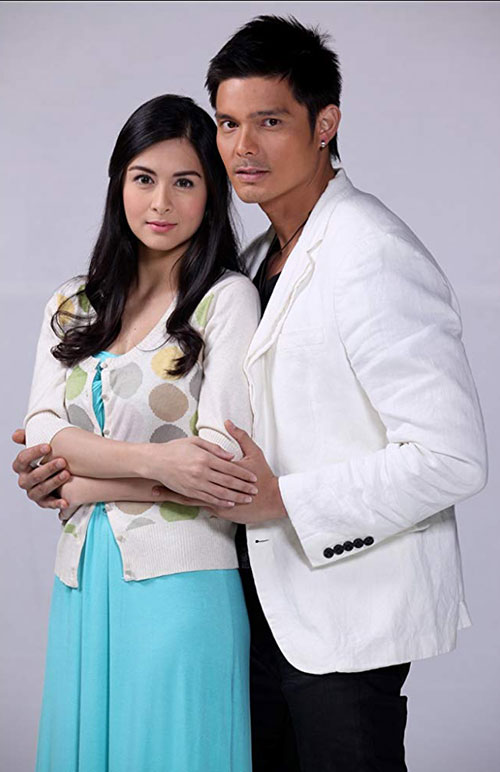 GREEN ROSE
Starring: Jericho Rosales, Anne Curtis, Alessandra de Rossi, Jake Cuenca
Directors: Dondon Santos, Manny Palo, Darnel Joy Villaflor
Airing Date: February 4, 2011 to May 27, 2011 (11 weeks)
Green Rose, a Korean action-drama series, aired on ABS-CBN in 2005. It tells the story of Jerome (Go Soo), a simple man who falls in love with Angela (Lee Da-Hae), the heiress of the company Jerome is working for. Jerome later finds himself being blamed for the death of Angela's father.
For the Filipino version of Green Rose, the network tapped Jericho Rosales and Anne Curtis to play the lead roles, with Alessandra de Rossi and Jake Cuenca playing important characters.
Taping for the series started in mid-2010, but Green Rose was aired on February 14, 2011 as a canned series.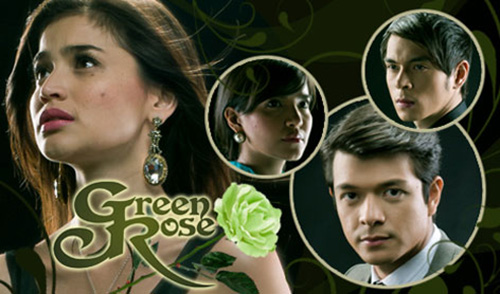 COFFEE PRINCE
Starring: Kris Bernal, Aljur Abrenica, Max Collins, Benjamin Alves
Director: Ricky Davao
Airing Date: October 8, 2012 to November 23, 2012 (7 weeks)
Coffee Prince was a 2007 K-Drama series which aired on GMA-7 in 2008. It tells the story of Andy (Yoon Eun-Hye), a boyish girl who is often mistaken as a guy because of her short hair. She later meets Arthur (Choi Han-Kyul), a coffee-shop owner. Thinking that Andy is a boy, Arthur hires her, and asks her to pretend as his gay lover.
In 2009, reports came out that GMA-7 acquired the rights to do the local adaptation. Initial reports claimed that Jennica Garcia and Dennis Trillo would play the lead roles.
In 2012, the love team of Kris Bernal and Aljur Abrenica were supposed to reunite in a teleserye called Sana Dalawa Ang Puso Ko. However, the project was shelved.
GMA-7 then gave the remake of Coffee Prince to Kris and Aljur.
The series aired on GMA-7's prime-time slot for seven weeks.
Its seven-week run became controversial at the time since a normal one-season TV show runs for 13 weeks.
However, during the show's press conference, it was already announced that Coffee Prince would only run for seven weeks as agreed upon by GMA-7 and the show's Korean producers.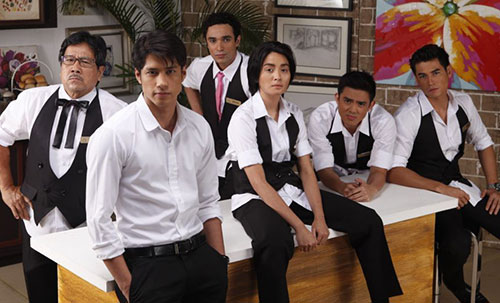 TEMPTATION OF WIFE
Starring: Marian Rivera, Glaiza de Castro, Dennis Trillo, Rafael Rosell
Directors: Dominic Zapata, Gina Alajar
Airing Date: October 29, 2012 to April 5, 2013 (23 weeks)
Temptation of Wife's Korean version first aired on GMA-7's afternoon block in 2010. It generated high ratings, and beat its rival program in ABS-CBN.
It tells the story of Angeline (Jang Seo-Hee) whose best friend is the mistress of her husband.
In 2012, unconfirmed insider reports claimed that the first pitch for the local adaption was written for Jennylyn Mercado and Maxene Magalona, and would be aired on GMA Afternoon Prime. However, this did not push through, and Jennylyn and Maxene were tapped to lead different afternoon TV shows.
In October 2012, GMA-7 announced that Temptation of Wife would be top-billed by Marian Rivera. Alessandra de Rossi was supposed to portray the mistress, but she decided to back out because her role required her to do intimate scenes. She was replaced by Glaiza de Castro. Dennis Trillo portrayed Marian's husband.
It was also the first project of Rafael Rosell with GMA-7.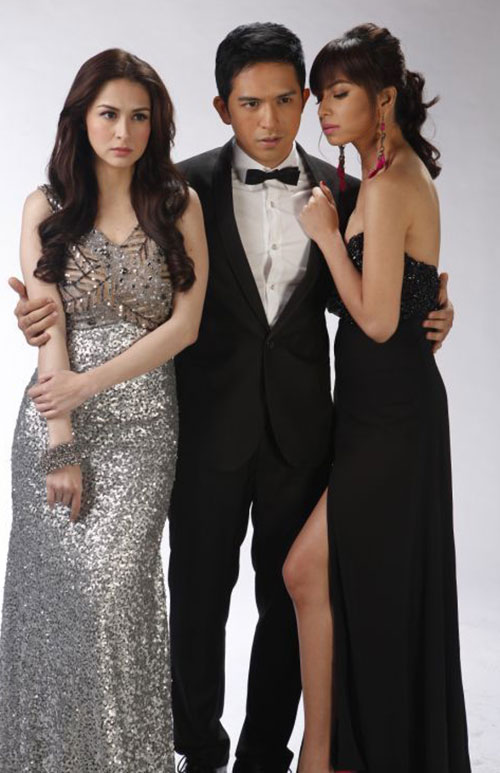 PURE LOVE
Starring: Alex Gonzaga, Yen Santos, Joseph Marco
Directors: Veronica Velasco, Paco Sta. Maria
Airing Date: July 7, 2014 to November 14, 2014 (19 weeks)
Pure Love was the Philippine title of the K-Drama 49 Days when it aired on ABS-CBN in 2011.
It tackles the story of Diane (Nam Gyu-Ri), a woman in a coma with a mission to gather three pure tears so her soul could go back to her body and she could resume living her normal life. She uses the body of Ysabel (Lee Yo-Won), a depressed woman who sleeps in the morning and wakes up at night.
The series, despite airing in the last slot of Prime-time Bida, received good ratings that ABS-CBN acquired the rights to do an adaptation. The 49-day journey depicted by the show was reduced to 40 days, based on the Filipino cultural beliefs.
In 2014, ABS-CBN tapped Alex Gonzaga to play the role of Diane. It was her first teleserye in the Kapamilya network after transferring from TV5 in 2013. The series also served as Yen Santos's first lead role when she was tapped to portray Ysabel.
In the middle of Pure Love's run, a scuffle happened between cast members Matt Evans and Arron Villaflor. But it was resolved on the set right away.
One of the major changes in the Pinoy version of Pure Love was its ending. In the K-Drama, Diane died after finishing her 49-day journey. In the Pinoy version, although Diane was destined to die after her 40-day journey, she managed to return to life.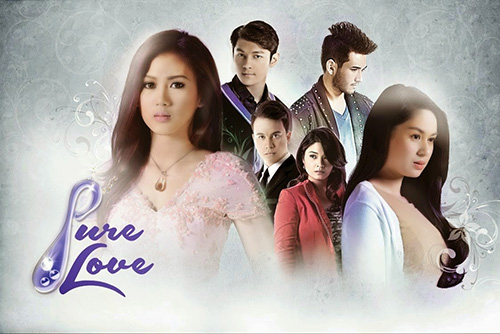 TWO WIVES
Starring: Kaye Abad, Erich Gonzales, Jason Abalos
Director: FM Reyes, Raymund Ocampo
Airing Date: October 13, 2014 to March 13, 2015 (22 weeks)
Two Wives aired on ABS-CBN's morning slot in 2012, back to back with the series Be Careful with My Heart.
It tells the story of Yvonne (Kim Ji-Young), whose marriage to husband Victor (Kim Ho-jin) ends after he falls in love with his mistress, Janine (Son Tae-Young). But an unfortunate accident leaves Victor with selective amnesia, only remembering memories with his first wife.
In 2014, after the success of Angel Locsin's infidelity-themed series The Legal Wife, the Kapamilya network decided to do an adaptation of the series starring Erich Gonzales, Kaye Abad, and Jason Abalos. It was Kaye's first lead role in a teleserye and Erich's first time playing a mistress.
Originally intended to be aired on the network's Kapamilya Gold block, the show was aired on Prime-time Bida in October 2014.
Later, actor and Pinoy Big Brother: All In winner Daniel Matsunaga joined the cast. It was in Two Wives where he and Erich fell in love. They broke up in early 2017.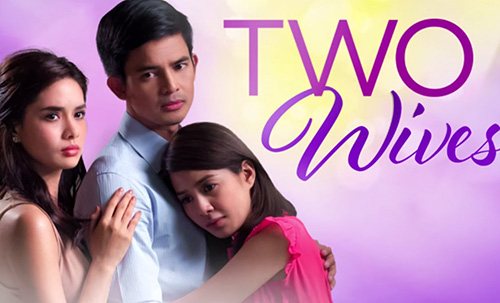 MY LOVE FROM THE STAR
Starring: Jennylyn Mercado, Gil Cuerva
Director: Bb. Joyce Bernal
Airing Date: May 29, 2017 to August 11, 2017 (11 weeks)
In 2014, the popular K-Drama My Love From The Star first aired on GMA-7 in an early prime-time slot, and received good ratings during its run. It tells the story of Matteo Do (Kim Soo-Hyun), an alien stranded on earth for four centuries. Now a college professor, he encounters famous actress Steffi Cheon (Jun Ji-Hyun), his next-door neighbor.
In 2016, the Kapuso Network acquired the rights to do the local adaptation.
In an interview that same year, My Love From The Star director Bb. Joyce Bernal said Alden Richards would play the role of Matteo. At the time, Alden's team-up with Maine Mendoza was at the height of its popularity.
But in a later interview, Bernal said that Jennylyn Mercado would take on the role of Steffi.
Eventually, Alden was assigned to do a separate drama series with Maine, and GMA-7 held auditions for the actor playing Matteo. Model Gil Cuerva was eventually chosen to portray Jennylyn's partner.
The remake ran for 11 weeks on GMA Telebabad block.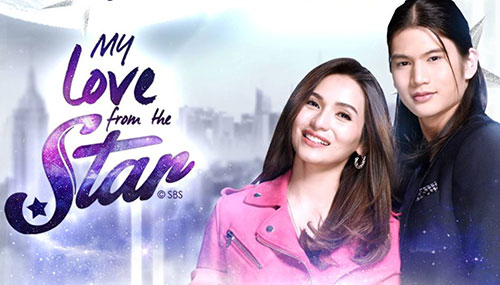 DESCENDANTS OF THE SUN
Starring: Dingdong Dantes, Jennylyn Mercado, Jasmine Curtis Smith, Rocco Nacino
Director: Dominic Zapata
Airing Date: February 10, 2020 to present
Descendants of the Sun was a hit K-Drama top-billed by Song Joong-Ki and Song Hye Kyo that aired from February to April 2016. In July of the same year, GMA-7 aired it on its prime-time block.
It tells the love story of Captain Lucas (Song Joong-Ki) and Dr. Maxine (Song Hye Kyo). However, their differences lead Maxine to believe that their relationship won't work.
In 2017, GMA-7 acquired the rights to do a Filipino adaptation of the series. In 2019, the network announced the adaptation as part of its 2019 show lineup.
Later, it was revealed that Dingdong Dantes and Jennylyn Mercado would portray the lead roles, with Jasmine Curtis Smith and Rocco Nacino playing the second lead.
The show started taping in late 2019 after Jennylyn finished her series, Love You Two. Its pilot episode aired on February 10, 2020.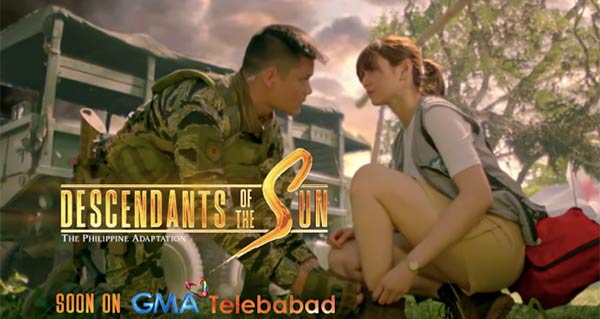 Ano ba ang latest sa showbiz? Find out kung anong level ang showbiz IQ mo by subscribing to PEP.ph Viber Chatbot here. Join our community para laging updated!