I identify myself as a K-Drama Tita.
Back in my stressful college days, I would unwind by watching Koreanovelas, which is now referred to as K-Dramas.
Video-on-demand was not as prevalent back then, so I had to be home before their time slots on TV.
In the mid-2000s, I became a big fan of Janelle's (Yoon Eun-hye) Cinderella story on Princess Hours and Jessie's (Song Hye Kyo) interactions with her superstar-housemate on Full House.
But after college, I found myself too busy to watch a TV show. I started working as a video editor for the Philippines' largest network, ABS-CBN, handling teleseryes of different genres, such as family drama, revenge drama, and romantic comedy.
By the following year, I became one of the master editors for these series, which meant being in charge of the visual template and setting the style and the rhythmic flow of the narrative.
In 2017, I was given the privilege and challenge to be the master editor of Wildflower, which revolves around Lily Cruz (Maja Salvador) who wants to take revenge against the powerful and evil Ardiente family for killing her parents.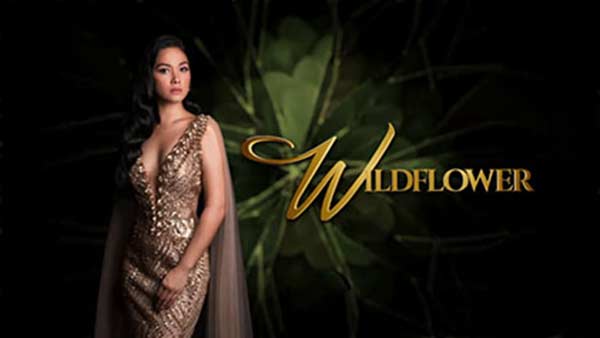 My producers and director wanted the editing of Wildflower to be "stylized," and the day-enders to follow a template they saw on a K-Drama titled She Was Pretty. The show is a romantic comedy about two childhood friends who meet again years after they've gone through a reversal of fortunes and appearances.
I was anxious about this request at first because I hadn't seen a single episode of that show.
So I downloaded Viu on my phone and watched the first episode. I ended up binge-watching the entire series in just two days!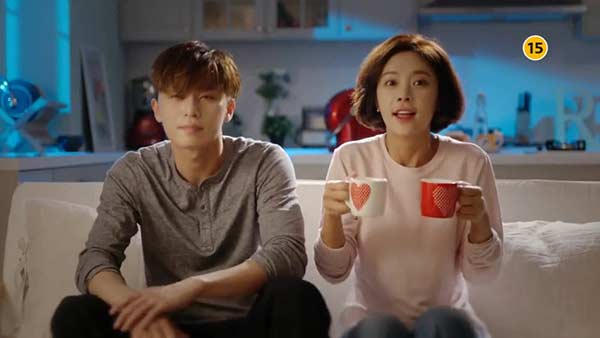 The nostalgia of watching my favorite Koreanovelas rushed through me.
And from the point of view of an editor, I noticed and noted the way K-Dramas make their storytelling more effective through editing.
My job is an invisible art. The less you see it, the more effective it becomes.
But it is difficult to explain something invisible, which is probably why we rarely read film reviews that discuss editing thoroughly.
So a little bit of a disclaimer, this article is going to be somewhat technical from here on.
PASABOG AND NAKAKABITIN DAY-ENDERS
Let's go back to my producers' and director's request.
She Was Pretty would end its episodes by showing just the highlights of what happened in the final sequence. The rest of the events would unfold in the next episode, leaving the audience hanging, confused, and curious.
After I saw She Was Pretty, I watched Descendants of the Sun and Goblin next. I also noticed the nakakabitin day-ender treatment, ending their episodes with a question.
As the last storytellers of a show, editors also play a big part in determining how to end an episode.
To get the viewers hooked, these pasabog and nakakabitin day-enders have to be more hardworking.
The challenge for Pinoy teleseryes, however, is that they don't always stick to the script's day-ender due to running-time limitations.
JUXTAPOSITIONS, FLASHBACKS, AND FLASHFORWARDS
Juxtaposition or intercutting in editing is the act of placing two or more shots side-by-side to compare or to contrast. She Was Pretty also had an unusual way of unfolding its story. Most episodes juxtaposed the past and present in a seamless manner. They used a hard and simple match cut when intercutting through a different time period, instead of the obtrusive flash-to-white (like a dream sequence) that we typically see on Pinoy teleseryes.
I remember seeing this treatment effectively executed by South Korean film The Classic, which starred South Korean superstar Son Ye-jin of Crash Landing On You, and was helmed by one of Korea's most successful directors, Kwaek Jae-yong, of My Sassy Girl. The Classic tells a parallel love story of a mother and a daughter from the past and the present.
But in my opinion, the K-Drama Goblin achieved the non-linear timeline juxtapositions best. The series had both flashbacks and flashforwards, which meant viewers had a sneak peek of events from the future. In fact, the ending of Goblin was already preempted in the first episode (no spoilers!). The editor did the treatment so well that it did not disrupt the flow of the narrative.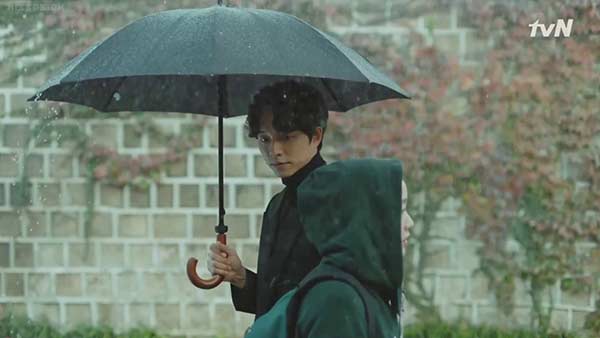 While the script does the storytelling structure, editing is responsible for the execution.
I tried to do this juxtaposition before, not with different timelines, but in two different scenes happening at the same time.
If you saw Wildflower, there was part from the second episode when Camia (Sunshine Cruz) alerted Dante (Christian Vasquez) about the implications of fighting with unjust but powerful politicians.
I intercut this confrontation scene with a sequence of Emilia's (Aiko Melendez) henchmen assassinating a prostitute who had an affair with her husband.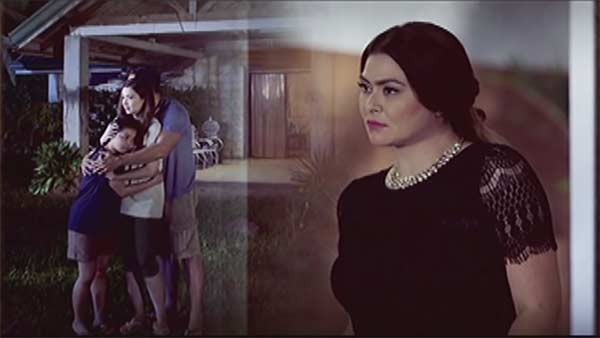 The juxtaposition was not in the script, but I did it to give visual emphasis on the risks that Camia was trying to tell Dante, and to also imply the danger of Dante's actions to the audience.
NO REPETITIVE CUTS
There is an unspoken rule in editing Pinoy teleseryes that the first shot must always be a wide shot to establish the geography of the scene. The expected shot after that (especially during conversation or "talkies" scenes) must be a tight or a close-up of the character talking, and every scene must end with a wide shot again (usually if a character is moving out of the scene). This is then followed by the character's close-up reaction shot.
But this is not the case for most K-Dramas.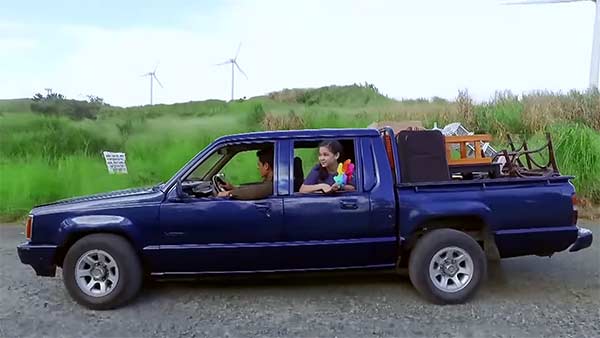 In Goblin, the funny scenes were so playfully edited that the editor jumped from a close-up to a wide shot while following a certain rhythm. It made the scene even more playful.
The action-filled sequences in Descendants of the Sun did not also deprive the audience of shots needed to make the scenes more gripping.
Even the simple plot of Weightlifting Fairy: Kim Bok-Joo had a lot of coverage for both simple and complex scenes.
Watching K-Dramas is an immersive experience to me. You get to look at the overall feel of a scene because you get to see all the angles.
Currently, Pinoy teleseryes are stepping up their game by providing a 360-degree view of the scene, but it is still the duty of the editor to maximize these shots.
THE BIRTH OF "KOREAN CUTTING"
In Pinoy teleseryes, we commonly see in explosion scenes how the shots are put together in a single moment.
For example, in Mula Sa Puso, the audience saw simultaneously how a bomb exploded in Via's (Claudine Barretto) bus, while Selina (Princess Punzalan) laughed maniacally from a distance.
But K-Dramas give each of these shots a single moment.
They use this technique in kissing scenes to heighten the kilig, or in action sequences when the last kick has a wide, medium, and close-up shot shown in rapid succession so the audience can feel that final hit.
My producers and directors in Wildflower were also big fans of K-Dramas, so they often wanted me to use this treatment, too.
"Paki-Korean Cutting ito" became the usual comment on my mastered edit, and we've gotten used to this term that we coined ourselves.
In the much-talked-about "Black Wedding" episode of Wildflower, I used this treatment to reveal that Ivy (Maja Salvador) was wearing a black gown instead of the traditional white.
I used all the available shots of the drape slowly opening for a more intense reveal. I really enjoyed using this treatment so much that I used it in my other shows after Wildflower.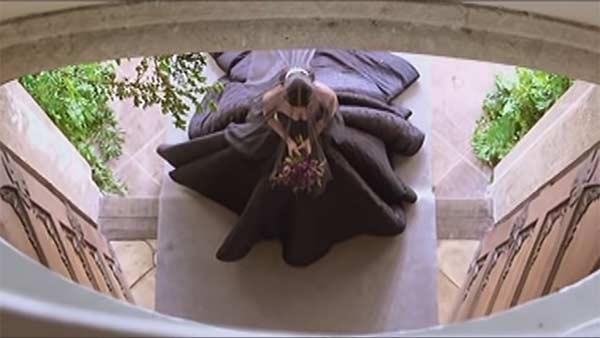 ON-POINT MUSICAL SCORING
The musical score plays a pivotal role in instilling emotions in the viewers.
K-Dramas are good at this. The scores are appropriate to the mood of the scene, and the tunes are always a bop.
This inspired me so much that I used their soundtracks as the peg music for my edits.
The tension scenes in Wildflower were usually edited to the beat of Descendants of the Sun's "Time Is Running Out" and "Military Dignity" music scores.
Arnaldo's (RK Bagatsing) death scene was cut through the "Warriors Song" from Goblin.
I even used the entire OST of She Was Pretty as peg music for Precious Hearts Romances: Araw Gabi, and I still use these heartwarming tracks in Pamilya Ko.
I don't have any musical expertise, but, in my opinion, the musical scores from K-Dramas are a lot easier to listen to because they don't usually use a lot of instruments for a single score.
Locally, we only have a few musical scorers. Maybe it's time to discover new talents in this department, too.
A DIFFERENCE IN FORMAT
A South Korean series has an average of 16 to 20 episodes, which are often aired once or twice a week. They usually have 60 minutes (or more) total running time, giving K-Drama creators more time to polish a single episode.
Pinoy teleseryes, on the other hand, still follow the daily format, and have a running time of 20 to 30 minutes.
Time constraint, in one way or another, has an effect on the creative output.
Local production is also hampered by the "hand-to-mouth" culture or the "same-day shoot, same-day edit, and same-day airing" practice.
But if we have a lot more time, maybe we can explore more styles and treatments.
As the great Pablo Picasso said, "Bad artists copy. Good artists steal."
Nothing is original, everything is a remix of what has already been done. Reusing ideas isn't entirely a bad thing as long as you add your own flair to it.
For now, I continue to be inspired by these K-Dramas and other works of fellow editors. I have recently seen Crash Landing On You and the editing was superb.
Any K-Drama recommendations where you also find the editing to be top-notch?


Ed's Note: The "PEP Review" section carries the views of individual reviewers, and does not necessarily reflect the views of the PEP editorial team.
ABOUT THE WRITER:
Alexces Megan Abarquez is a master editor for ABS-CBN's narrative format department, particularly in teleseryes. She started as an editor in ABS-CBN for the umbrella drama series Precious Hearts Romances including its installments Alyna (2010) and Impostor (2010), which earned a Gold Medal for the Best Telenovela at the International Emmy Awards. She also worked in the shows Mula Sa Puso (2011 remake) and Angelito: Batang Ama (2011).
In 2012, at the age of 22, she became the master or head editor of Angelito: Bagong Yugto in 2012. Her other shows as master editor are: Annaliza (2013), Bridges of Love (2015), Be My Lady (2016), Wildflower (2017), Araw Gabi (2018), Maalaala Mo Kaya (2019), and Pamilya Ko (2019).
In 2019, she was the movie editor for the independent movie Iska, which was an entry to the Cinemalaya Film Festival.
Ano ba ang latest sa showbiz? Find out kung anong level ang showbiz IQ mo by subscribing to PEP.ph Viber Chatbot here. Join our community para laging updated!