Ciara Sotto just took a trip down memory lane.
To the delight of her followers and fans of TGIS, she posted on Instagram a set of photos from her TGIS days on June 17.
The photos featured her castmates Angelu de Leon, Rica Peralejo, Bobby Andrews, Red Sternberg, Onemig Bondoc, Michael Flores, Raven Villanueva, and Jake Roxas.
Some of these photos were group shots from out-of-town shoots of TGIS and its sequel, Growing Up.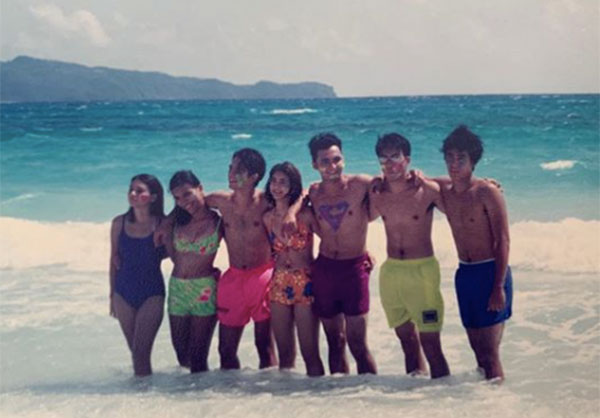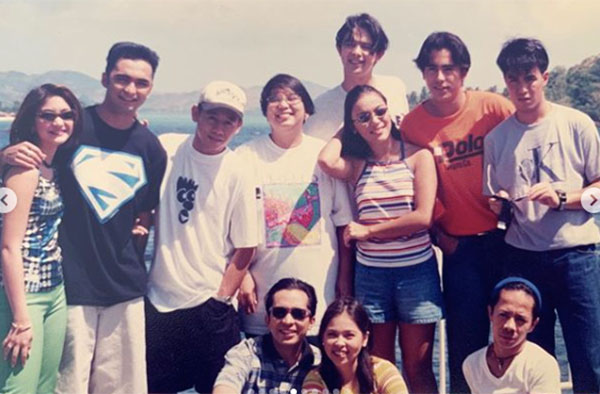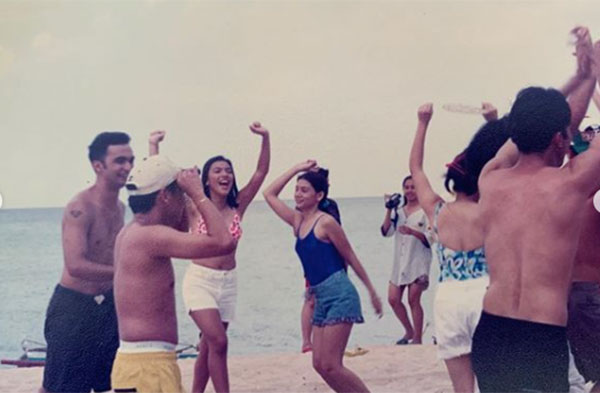 Ciara with Raven, who played Cris de Guzman, and Rica, who was Mitch Ferrer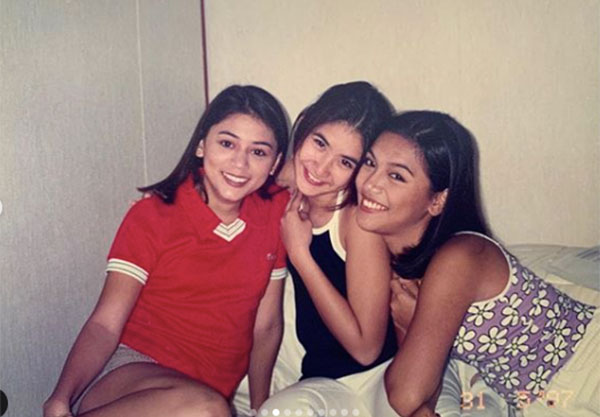 Ciara also posted a photo of her hugging Angelu, aka Peachy.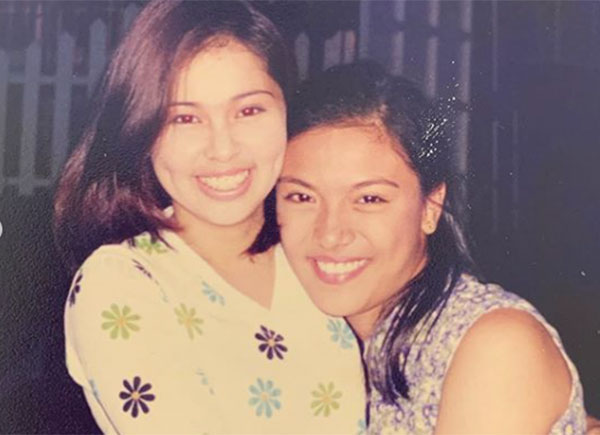 On this photo with Rica, Ciara's caption read, "Hindi pa tayo naka-make up! Naglalaro tayo sa van ko for sure! Hahahaha! or playing Music! I'm sure inis si @direkmark kase Ang kupad natin! Hahahaha!"
@direkmark is director Mark Reyes, the director of TGIS and Growing Up.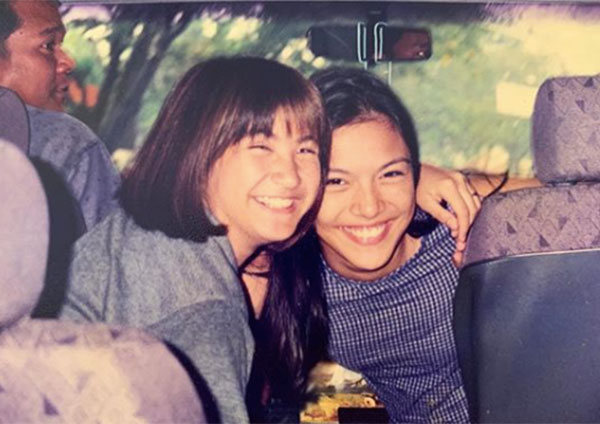 With Bobby and Red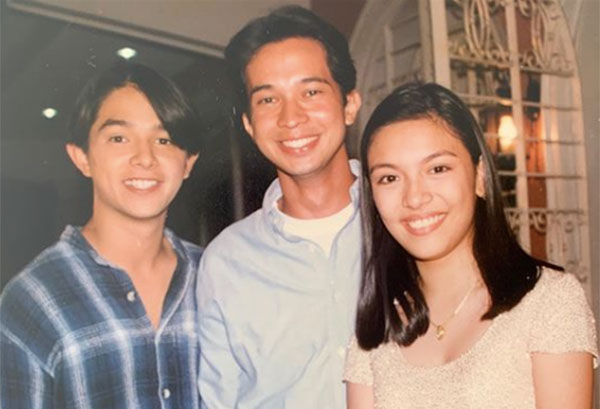 From TGIS pictorials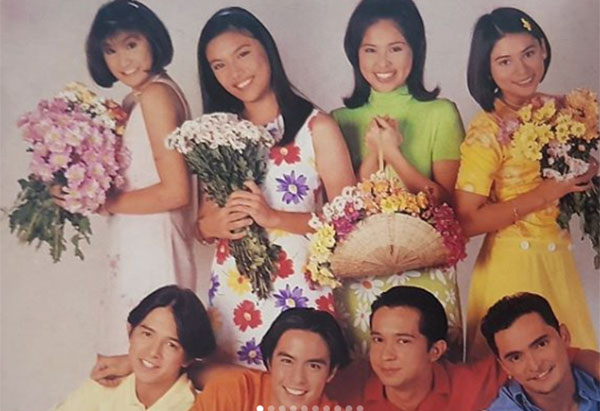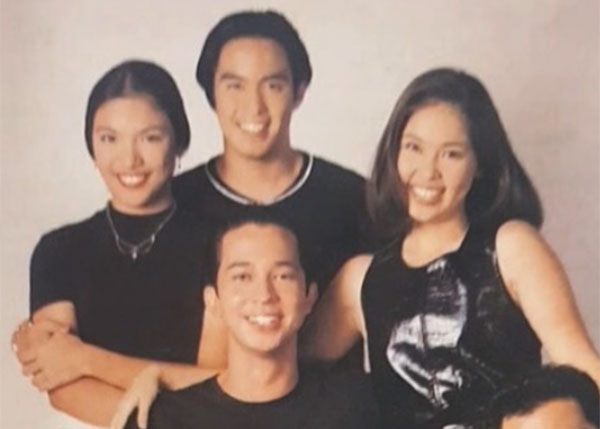 She also posted a photo from TGIS's 23rd anniversary reunion in 2018.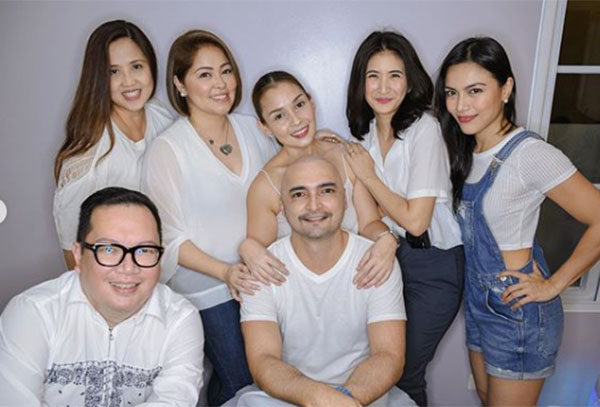 CIARA ON STARTING HER CAREER IN "TGIS"
Ciara's Instagram post series was part of her "grateful project," where she thanked important people, and recounted the milestones of her life ahead of turning 40 on July 2.
In her caption, Ciara paid tribute to her character Rain Abrera.
Ciara wrote in her post (published as is), "Regina 'Rain' Abrera. TGIS is one part of my life I will never forget and will be eternally grateful for. This iconic youth-oriented TV show is where I met so many wonderful people who are still my friends until now.
"We were more than just co-actors, up until today, I still consider them FAMILY. I will always be grateful to my Tita Mina Aragon (bless her soul!) for making me a part of this weekly show."
Mina Aragon is the late wife of VIVA's big boss Vic del Rosario.
Ciara also revealed in her story that she was then a regular student.
It was a condition set by her parents Helen Gamboa and Tito Sotto.
Ciara continued, "I can say that this is where I grew up, matured and learned how to really work hard and still have fun at the same time. I never complained about not being able to sleep even when I had school. It was a condition my parents gave me, yes I could be an actress but I had to attend regular school too, which I did.
"I always look forward to our shoot, even if we got really tired from filming until dawn. Group hug!!! I love and miss each and everyone of you!! Hope to see you soon guys!!! #roadto40 #gratitude #tgis"
TGIS was produced by VIVA Television and GMA-7. It had three batches, and ran from 1995 to 1999.
Ciara was the only TGIS member who was part of the first two batches.
She entered the second year of the first batch together with Rica and Onemig in 1996. The original members were Angelu, Bobby, Michael, Raven, and Red.
Among the characters, Rain was the youngest. She was in third year high school, while the others were already graduating from high school.
When the first batch of characters moved to college, they became part of the prime-time spin-off of TGIS called Growing Up.
Ciara welcomed the new batch which was top-billed by Kim delos Santos, Antoinette Taus, and Dingdong Dantes.
In a previous interview with PEP.ph (Philippine Entertainment Portal), she admitted to getting depressed when she was not included in Growing Up.
"When I was left to stay in the Saturday show, I was so depressed at first because I miss my friends so much...
"But I got along with the new kids, and I had to step up and be the big sister, so I had to set a good example for the younger ones.
"Looking back, I believe I'm the luckiest to have experienced being with both batches."
Apparently, Ciara had to remain in TGIS because the show needed an original cast member so that viewers would still see a familiar face.
Later, in 1998, when Ciara's character graduated from high school, she transferred to Growing Up.
Ano ba ang latest sa showbiz? Find out kung anong level ang showbiz IQ mo by subscribing to PEP.ph Viber Chatbot here. Join our community para laging updated!