Princess Punzalan is considered one of the kontrabida icons in Philippine television.
Her effective portrayal of Mula sa Puso's Selina Matias catapulted her stature into being one of TV's primera kontrabidas.
However, after playing a string of important roles on television, Princess decided to leave the limelight and reside in the United States.
After a few years of leading a private life with her husband, Princess is now returning to acting… but in the international scene.
In an e-mail interview with PEP.ph (Philippine Entertainment Portal), Princess looks back on her showbiz days in the Philippines, and reveals how she is pursuing her passion in her life today.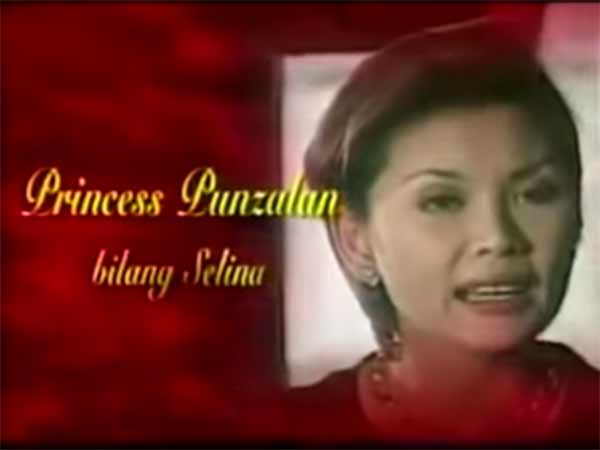 PRINCESS PUNZALAN'S EARLY DAYS IN SHOWBIZ
Princess joined show business in the mid-80s, starting out as a co-host at the noontime show GMA Supershow.
She starred in a number of movies, and has many fond memories.
She recalls, "I had so many favorites, like, Kung Tapos Na Ang Kailanman, Magkano Ang Iyong Dangal, and Mila.
"I loved all those films because of the script, roles I got to play, and they were directed by award-winning directors.
"Kung Tapos Na Ang Kailanman was the only movie I did where I had a scene with my mother, Helen Vela.
"In Magkano Ang Iyong Dangal, I was so nervous with a love scene I did with Christopher de Leon, but Direk Laurice [Guillen] executed it artistically where no skin was shown.
"Maricel Soriano was such a joy to work with in the movie Mila. She was very motherly to everyone... very caring. She was funny! She always had a comic comeback to anything that was said to her."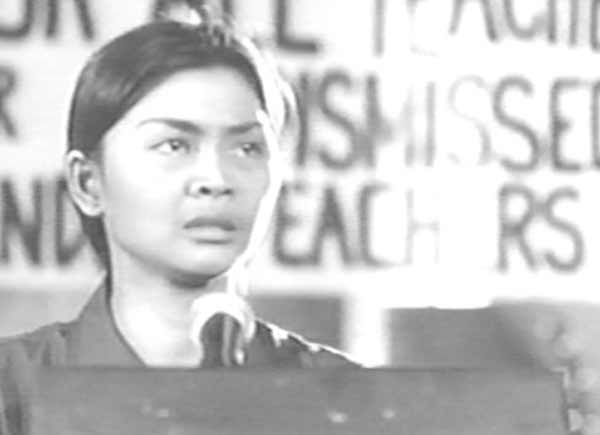 PRINCESS ON LOVINGLY YOURS: "MY MOTHER'S SHOES WERE TOO BIG FOR ME TO FILL."
In 1987, Princess starred in her self-titled drama anthology, which was produced by her mother Helen Vela's production outfit, HyperVision.
Helen was also known as the host of the long-running drama anthology Lovingly Yours, Helen.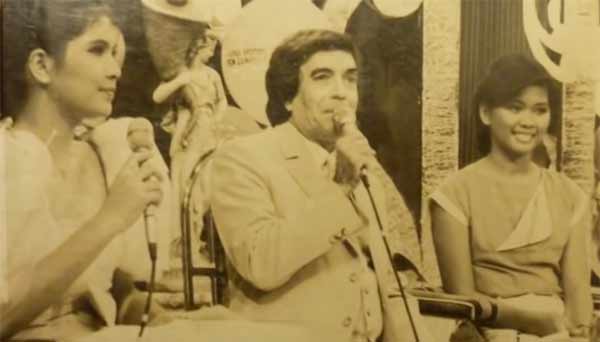 When Helen succumbed to colon cancer in 1992, Princess was tapped to assume hosting duties in Lovingly Yours.
Princess says of these projects, "My first major TV show was Princess where I played different roles every week for two years. I consider that as a blessing because it helped me grow as an actor a lot.
"But it was way more challenging to host Lovingly Yours because my mother's shoes were too big for me to fill. There is only one Helen Vela.
"And I was too young to give advice to people's problem situations. I knew I was not meant to be her."
Later, Lovingly Yours decided to tap personalities to do hosting duties, while Princess was assigned to play central characters in every episode.
"After a while, our production team decided to invite different respected personalities to give advice, and I became an actor in the anthology, still, taking on different roles every week.
"With Lovingly Yours, I enjoyed doing the behind the camera work and also doing on-cam performances."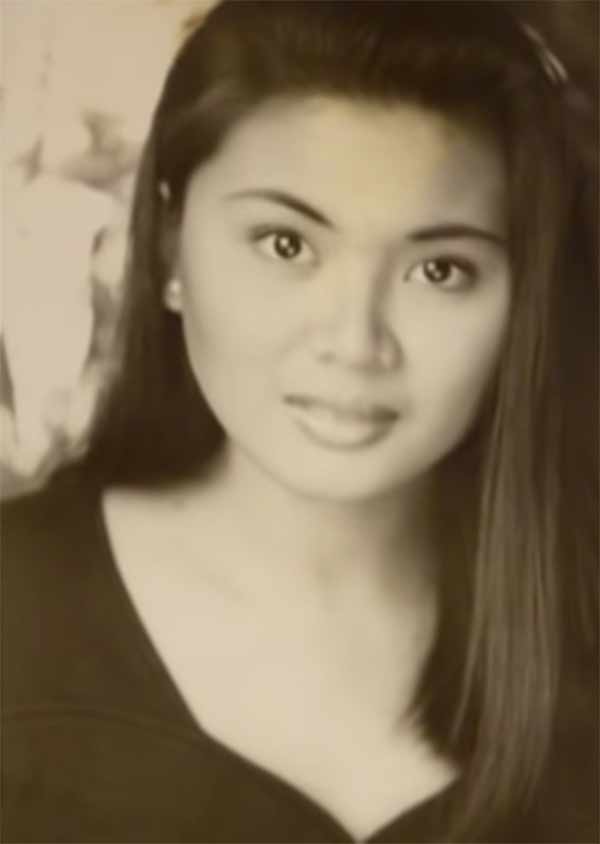 Lovingly Yours ended its run in 1996.
A year later, Princess got an offer from rival network ABS-CBN, but the role was a complete opposite of the roles she played in Lovingly Yours.
It was a kontrabida role in its upcoming teleserye, Mula sa Puso.
PRINCESS PUNZALAN AS SELINA MATIAS IN MULA SA PUSO
The ABS-CBN drama series was the launching teleserye of Claudine Barretto and the first directorial job of the late Wenn V. Deramas.
Princess was tapped to play Selina Matias, the main kontrabida in the life of Via Pereira (Claudine).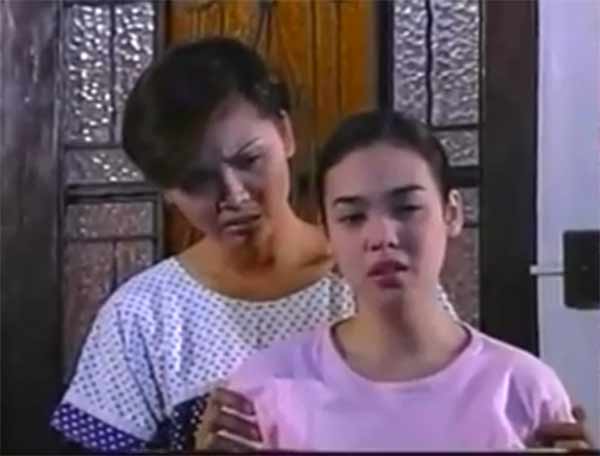 Princess was thrilled about the offer, "I got excited when I heard that ABS-CBN was considering me as the villain in their new TV series because I looked meek, but they felt I could project being evil.
"It was my first time to be on a series as a contravida. I had a talk with Tita Coney (Reyes) whom I respected a lot as an actor, and also personally. She gave me tips on how to attack the role."
Princess admits that she had a peg for her Selina role.
"I had a nanny who was physically and verbally abusive and as a toddler, I was so scared of her. I did not forget the terror I felt when she looked at me, especially when she was angry and about to strike. I patterned Selina after her."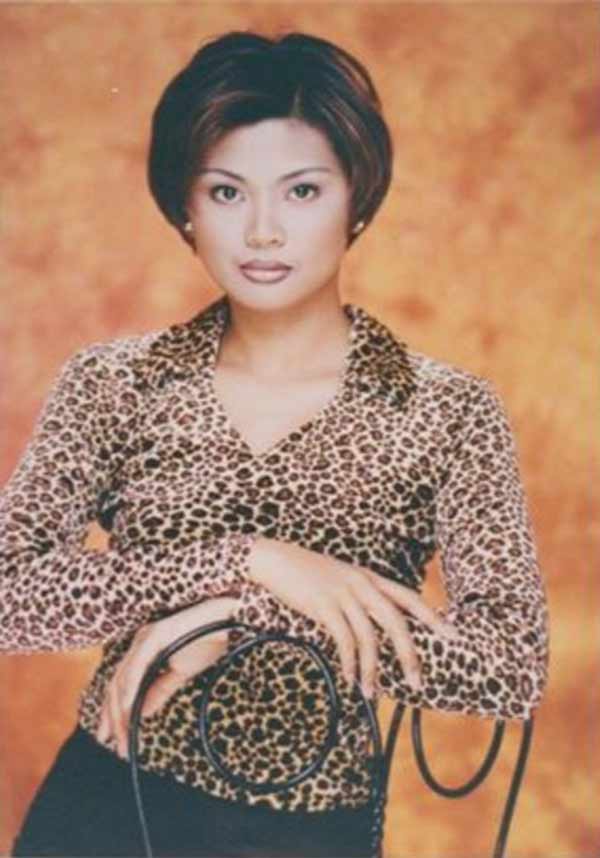 People took notice of Princess' performance, and Selina became a favorite kontrabida to hate during the run of Mula sa Puso.
Given that this was her first kontrabida role, what did Princess do to make her portrayal effective?
"All I did was to try to really study the script as soon as I got it and make notes so I can either discuss things with my director, co-actors, and executive producer who was always on the set. I did my best to be Selina when the cameras were on.
"When I was looking at the other characters in the scene, I would just focus on Selina's intentions and motivation as we shot the scenes.
"There were times when Selina had to slap the other characters like Ysmael (her husband played by Efren Reyes, Jr.) and he said he preferred that I really strike him because it looked better on screen and I did. He was so game and supportive."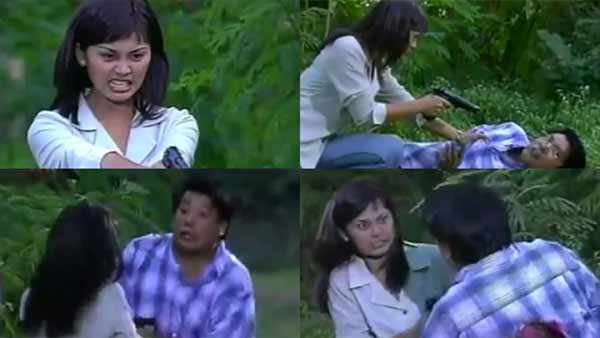 PRINCESS' ICONIC BUS SCENE IN MULA SA PUSO
Selina Matias indeed earned the ire of Mula sa Puso's loyal viewers.
But an episode in 1998 made the character memorable, as Selina shocked the viewers with a plot twist.
After finding out that Via was about to escape her wrath, she followed her and had her henchmen plant a bomb in the bus Via was about to board.
Much to the surprise of the audience, Via was inside the bus when the bomb exploded.
Believing that her niece had died, Selina's evil laugh as she watched the explosion sent chills down the viewers' spine.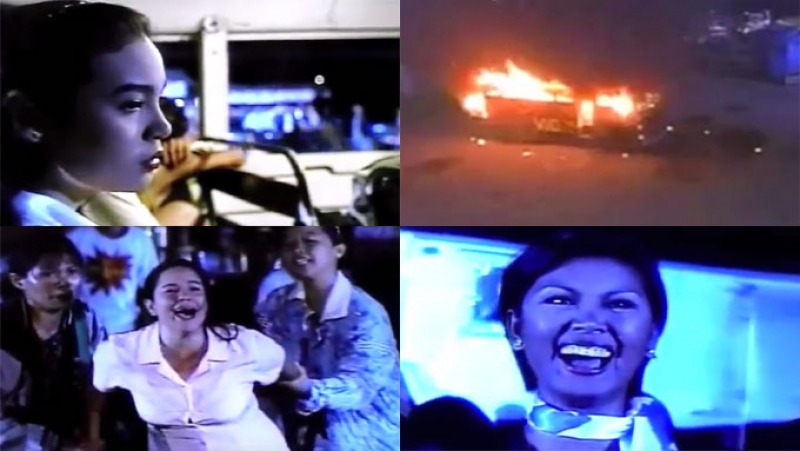 Princess recounts how she prepared for the big scene.
"I observed the set while they were setting up the bus and the explosives. It was night and dark.
"The cameras were set up far from me and I wanted to make sure the cameras captured the evil in my eyes.
"I thought it would be a good idea to make my eyes tear up a little bit to make my eyes reflect the fire from the explosion. It worked!"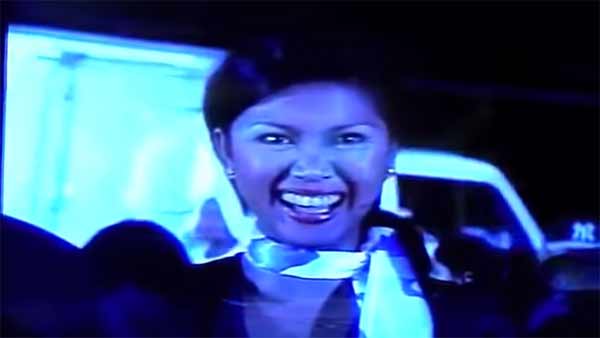 The episode sealed Selina's fate as the most-hated kontrabida on television.
Her character was even dubbed the "Terminator of Mula sa Puso."
Princess' performance also earned her a Best Actress award in 1998 at the PMPC Star Awards for Television.
She also had her share of haters.
"I did not expect the kind of reaction the people gave for the performance I gave.
"It was so nice to receive affirmation as a performer, but the disadvantage was that some people really thought that Princess is Selina.
"There was a time when an old lady almost struck me with her umbrella as she was screaming, 'Ang sama-sama mo!'
"It was so sad to have heard some people literally had heart attacks because of the 'bus scene.'
"And up to now, I hear of stories where the kids (now grown-up) were told by their parents that Selina will get them if they don't behave. (LOL!)"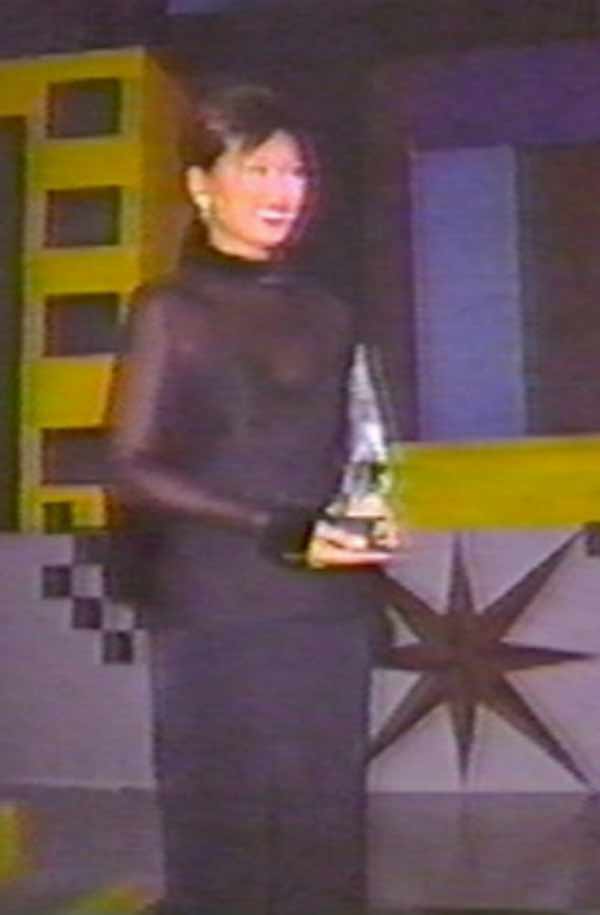 Princess is amazed that until today, people remember Selina.
"It just blows my mind that people still remember me as that character. I have met people from all over the world and would still be called Selina. It warms my heart to see memes that have screengrabs of Selina in it."
Despite being a kontrabida to almost all of the characters, Princess had a good relationship with her co-stars Claudine, Jaclyn Jose, and director Wenn Deramas.
"The cast and production staff was like a whole big family. We brought food to share for breaks and lunches.
"We chatted a lot in between takes when we had lulls on the set. We felt free to comment on what we felt about the script. Like, Jaclyn and I would discuss how our characters would really be in real life.
"We would talk to Direk Wenn and the E.P. [executive producer], Mickey Munoz, then they would consult with the writers. Then every now and then, we would eat out or have a get-together. We all really bonded well. Direk Wenn became a personal friend to me."
PRINCESS' NEXT KONTRABIDA ROLE
After Mula sa Puso, Princess took a break from playing a kontrabida and joined the romantic comedy series Labs Ko Si Babe in 1999.
The lighthearted series starring Jolina Magdangal and Marvin Agustin was a welcome breather for Princess, as she played a kind character.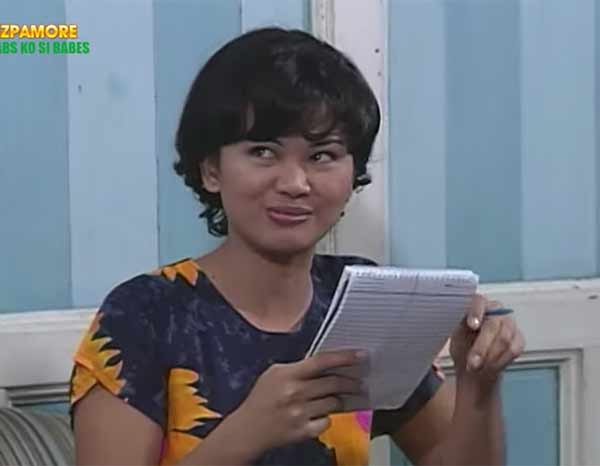 In 2002, Princess returned to being a kontrabida, this time in the GMA-7 prime-time series Kung Mawawala Ka.
She played Ernestina Montemayor, the eldest and legitimate child of Leandro Montemayor (Eddie Garcia), a well-respected governor.
Her co-stars in the show were Sunshine Dizon, Cogie Domingo, Gloria Diaz, and Hilda Koronel.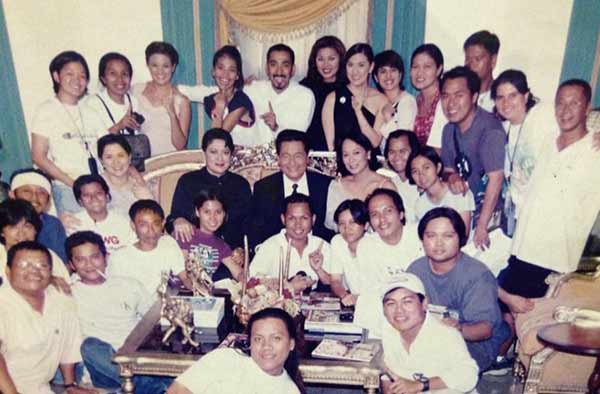 Because it was another kontrabida role, Princess made sure to differentiate the character from Selina.
"I always tried to look different in each TV series I did. So, for Ernestina, I decided to have a different eye color and long curly, lighter colored hair.
"I even asked Tita Liza Lorena, who played Ernestina's mother, if it would be okay if we both used the same color of contact lenses. Good thing she agreed!
"A memorable scene for me was when the patriarch Leandro Montemayor (played by Eddie Garcia) put his three families together for dinner for the first time and had his legitimate daughter Ernestina kneel down and ask for forgiveness from his youngest daughter (played by Sunshine Dizon) from another woman (played by Hilda Koronel). Can you imagine the discomfort of each character in the scene?"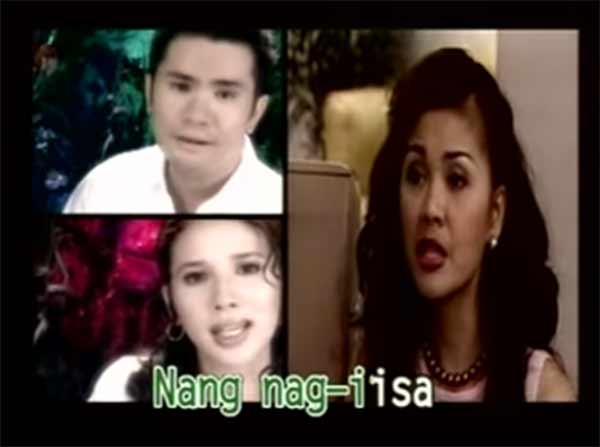 Princess' follow-up project after Kung Mawawala Ka was another kindhearted role in the 2004 series Te Amo, Maging Sino Ka Man.
Iza Calzado and Argentine actor Segundo Cernadas played the lead roles in the GMA-7 series.
It was Princess' reunion project with the late Johnny Delgado, who was her husband in Labs Ko Si Babe, and Jaclyn Jose, who was her co-star in Mula sa Puso and Labs Ko Si Babe.
Princess played the role of Johnny's wife and the mother of Angelu de Leon.
"Another TV series I enjoyed doing was Te Amo, Maging Sino Ka Man with Iza Calzado. I had so much fun doing scenes with the late Johnny Delgado because he was always intense and played for truth on screen, but was so wacky off-screen."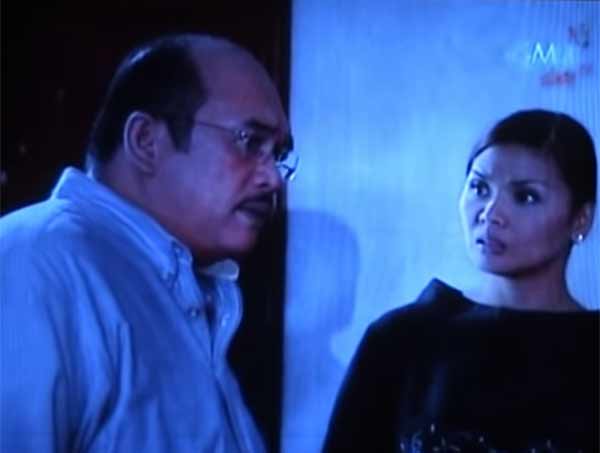 In 2005, Princess did two shows with GMA-7: Now and Forever: Mukha and Mulawin.
When both shows ended their run, Princess decided to leave show business and migrate to the United States with her husband, Jason Field.
PRINCESS MIGRATING TO THE UNITED STATES
Princess admits it was a difficult decision for her to leave the Philippines and settle down in California.
She narrates, "It was difficult to leave my family, friends, and everything I was accustomed to.
"I had to adjust to a brand-new way of life. I missed speaking in Tagalog. I missed hearing my native language."
How did she adjust to her new life abroad?
"Social media helped me overcome my homesickness. It was way before Facebook or Instagram. I continued communicating with my family and friends through Friendster.
"It was a joy for me to see updates about them and to post my goings-on to let them know how I was."
Once she had adjusted, Princess mapped out her next steps.
"Then, my husband asked me what I wanted to do. He said it was fine for me to just stay home if I wanted to but he thought I would be bored because I have always been a career person. I was always busy in the Philippines. That was when I decided to go back to school."
Princess then decided to pursue Nursing.
"I originally wanted to study to be a psychiatrist but reconsidered to be a nurse because I was not willing to be in school for a long time.
"But nursing is STILL helping people get better. And that was what attracted me to the profession."
Even then, Princess would miss acting.
"I missed performing a lot when I was adjusting to the new life in America especially when I still subscribed to the Filipino cable TV, and when I saw really well-made TV series here in the US."
SHORT COMEBACKS IN THE PHILIPPINES
From time to time, Princess would stage mini-acting comebacks in the Philippines.
In 2007 and 2009, Princess appeared in episodes of Maalaala Mo Kaya which were shot in the United States.
Later, Princess did guest appearances in GMA-7 TV shows where she had the opportunity to work with a new generation of actors.
In 2010, she appeared in the fantasy series The Last Prince starring Kris Bernal and Aljur Abrenica. Back then, Aljur and Kris were considered the prime love team of GMA-7.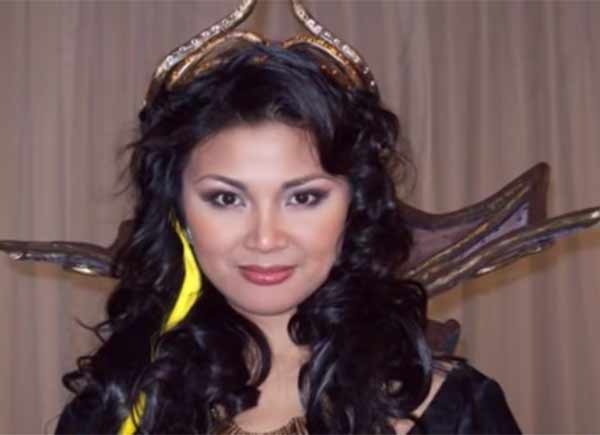 In 2014, Princess worked with Yasmien Kurdi and a bunch of young actors in the afternoon series Yagit, where she made a short appearance as a lawyer.
It was in 2016 when Princess did a full-length teleserye, via the ABS-CBN teleserye The Story of Us, starring Kim Chiu and Xian Lim.
Although the show was partly shot in the United States, Princess also had to come to the Philippines to shoot some scenes for the series.
ABS-CBN even organized a solo press conference for Princess, and she also did guest appearances in some of the network's shows, including Tonight With Boy Abunda.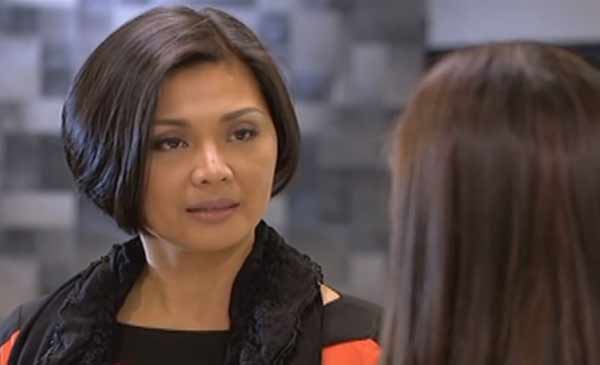 PEP.ph asks Princess if she had observed differences from her Mula sa Puso days to the present working conditions on the set of a teleserye, including working with new-generation actors.
She answers, "It did not really feel any different with them."
Princess then elaborates, "I just felt like the newer generation of actors totally missed out because, during my early years as an actor, there was a plethora of drama anthologies and weekly sitcoms where actors could do two different roles every week.
"That was great training for me and my colleagues during that time."
PRINCESS ENTERS THE INTERNATIONAL ACTING SCENE
At present, Princess has already left her job as a nurse as she returns to her first love: acting.
But this time, she is doing it in the international scene.
Princess recalls how doors opened for an acting opportunity in the United States.
She narrates, "In 2011, I did a short film entitled Johnny Loves Dolores for director/writer Clarissa Delos Reyes.
"When she found out that Diane Paragas (director/writer of Yellow Rose) was looking for a Filipina actor, she recommended me and I auditioned for the role."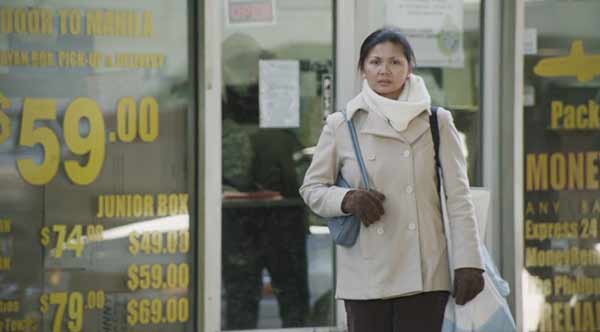 Yellow Rose was a 2019 film that won ABS-CBN's Cinematografo Originals seed grant and directed by Fil-Am filmmaker Diane Paragas. Princess worked with fellow Filipinas Lea Salonga and Eva Noblezada for the movie.
It tells the story of Rose (Eva), an aspiring Filipina country singer in the United States, but her dreams are shattered when her mom (Princess) suddenly gets picked up by Immigration and Customs Enforcement.
Princess played the role of Eva's mom, while Lea played Eva's aunt in the film.
Princess says of the project, "It was a dream come true for me to be in a full-length movie that was in English, and working with a US crew. I wanted to experience how they did it here. I truly enjoyed the whole experience! I really missed performing in front of the camera.
"Too bad, Lea and I did not have a scene together because they were not very sure if our availabilities would coincide during that time. But I did arrive in Texas on the last day Lea was shooting and we got to chat a bit.
"I was on the set and heard Lea and Eva singing for their scenes and even if I could not see them, the way they sang just tugged on my heartstrings. It was such a delightful experience!
"They are both excellent at what they do! I am so blessed to have had the chance to work with Diane and Eva, and to be involved with this timely project."
Yellow Rose won the Grand Jury Prize in three different film festivals: 35th Los Angeles Asian Pacific Film Festival, Bentonville Film Festival, and CAAMFest 37, all in May 2019.
It also received the Best Narrative Feature Award (U.S. Cinema) and the Audience Award for Best Feature at the 23rd Annual Urbanworld Film Festival in September 2019.
This allowed Princess to attend various film festivals in the United States.
She says of the experience, "It was delightful to attend the film festivals in LA, Boston, Toronto, and San Diego and see over and over how the movie is so universal.
"People from different ethnicities and backgrounds approached us and told us that they saw themselves, or their parents in the movie, and how they got so emotional because they could relate with different characters in the movie. I really hope the movie gets shown soon."
In October 2019, Sony Pictures acquired the worldwide rights of Yellow Rose for an international release.
Apart from the awards, Yellow Rose also opened more doors for Princess to act in Hollywood, thanks to Diane.
She continues, "While shooting in Texas, Diane asked me why I was not pursuing an acting career in the US. That planted an idea in my head and I discussed it with my husband. He supported the idea and we moved to Los Angeles from San Diego."
In April 2020, GMA News reported that Princess is set to star in a Hollywood movie called The Interview.
Princess told GMA-7 reporter Lhar Santiago that she was discovered by a Hollywood agent in one acting class, allowing her to appear in her first Hollywood film.
However, the shooting of the movie had to be postponed because of the COVID-19 pandemic.
She tells PEP.ph, "I am sorry I can't tell you much because the production is still strategizing how to film with the new social distancing protocol.
"All I can say is that The Interview is about the process that immigrants go through to get a green card. I am cast as one of the officers who do the interview."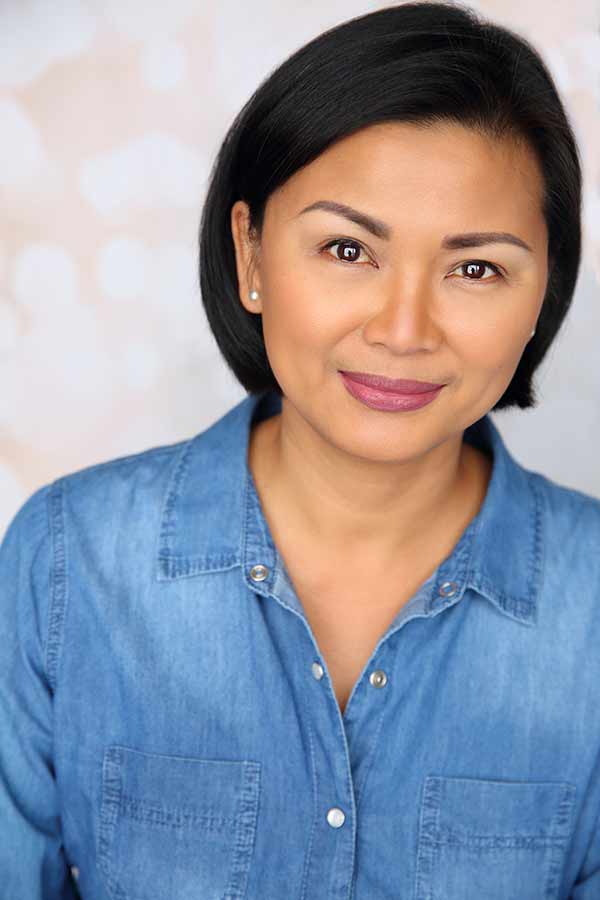 While waiting for production to resume, Princess continues to show her acting prowess via videos she uploads on her Instagram account.
Now that she has started pursuing a career in Hollywood, will Princess still be open to doing a project in the Philippines?
She answers, "My daughter needs me and I will have to consider how the project affects my relationship with her. I cannot be away for too long from her.
"Philippines is too far to be away for too long. It's not like she and my husband can just hop on a plane and be with me for a weekend then go back again.
"I desire to be in a project where the script is already 'locked and loaded' so the planning can be more efficient."
Ano ba ang latest sa showbiz? Find out kung anong level ang showbiz IQ mo by subscribing to PEP.ph Viber Chatbot here. Join our community para laging updated!