For 19 years, GMA-7 had been the home of news personality Rhea Santos.
She hosted and produced several news programs, and was a popular fixture in the daily morning show, Unang Hirit.
But in August 2019, Rhea surprised everyone with her decision to leave Unang Hirit and GMA-7 to move to Vancouver, Canada, and go back to school.
Even then, she kept her followers updated through social media.
But what is it like to be away from the camera and her anchor chair in the Philippines?
In an e-mail interview with PEP.ph (Philippine Entertainment Portal), Rhea gives an update about her present life in Vancouver, and looks back on her days as a prominent news personality in the Philippines.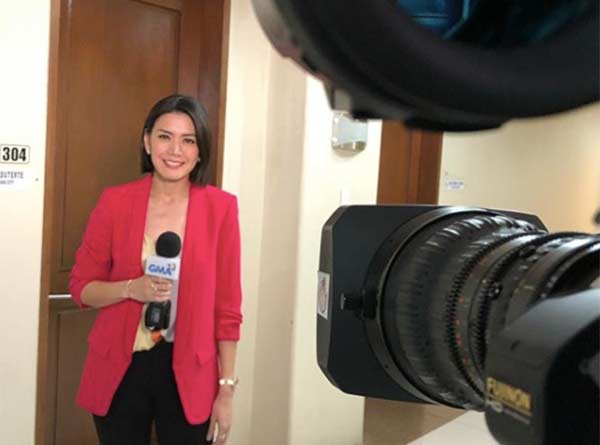 RHEA SANTOS' PRESENT LIFE IN VANCOUVER
Rhea is currently taking up Broadcast and Online Journalism at the British Columbia Institute of Technology.
She has quickly fallen in love with her new home, "There are so many reasons to love this place. People are warm and kind and made us feel at home.
"We love exploring the outdoors. It's a perfect place for families who love to do outdoor activities.
"I have two active and growing boys and it has been awesome bringing them up here and witnessing how they are slowly becoming independent."
How was she able to adjust to her new environment?
Rhea explains, "Change is never easy but my positive disposition in life helped me go through change.
"Finding my way, connecting to people of different nationalities, doing things on my own have all made me discover new things about myself. I may be out of the limelight but I appreciate fellow Filipinos here and back home still connecting with me.
"I've observed many things that made me appreciate being here— they give utmost respect to diversity and inclusion; pedestrians and cyclists are respected here; mental health is a priority.
"Vancouver provides open spaces for people to enjoy nature; pressure is not given but is something that you give to yourself; beautiful changing of the seasons.
"Living here has given me calm and joy."
When it comes to her studies, Rhea's schooling was also affected by the COVID-19 pandemic, but she is already preparing to come back next semester.
"I will start my second and last year in the Broadcast and Online Journalism program this fall.
"Our last semester was affected because of the pandemic. We had to transition to online classes and delivery of projects.
"There has been an uptick in COVID-19 cases recently in British Columbia but we are expecting a mix of online and in-class instruction when we go back to school. Despite businesses reopening and slowly getting back to the new normal, we can't be too complacent. We all have to do our part."
With school currently on a break, Rhea has been working on her YouTube vlog, Your Morning Girl, where she shares her new life outside GMA-7.
She is also bent on doing part-time work while preparing for school.
"We are making the most of our summer vacation by going outdoors. We've done crabbing with my boys, hiking easy trails in B.C.'s provincial parks, going on picnics, doing long walks in parks, watching the sunset while staying safe.
"I've been working on producing content for my YouTube vlog Your Morning Girl, Rhea and sharing experiences and connecting to followers in my social media platforms.
"I got a job offer recently and will start to do part-time work. It'll be a challenge because I will study and work at the same time. But this exciting opportunity is an answered prayer. I will share it to my followers soon."
RHEA SANTOS' BEGINNINGS IN GMA-7
Rhea started her career in the news department of GMA-7 in 2000.
But even when she was a little girl, she had already dreamt of landingb a job in the news and public affairs industry.
"I love watching the news growing up and I always find myself getting affected when there is injustice to the point that I feel terrible when I can't do anything. Being in the broadcast industry has always been a dream. I love listening to stories of people and being a catalyst for change. There are people who need to be heard and I wanted to be the vehicle for their voices to be heard."
Rhea finished her Mass Communications degree, magna cum laude, at St. Paul University in Quezon City, and had her internship in ABS-CBN.
After graduation, Rhea started her career as a segment producer in GMA-7's morning lifestyle-news program, Unang Hirit.
She says about her first years in Unang Hirit, "That is where everything started. From being a segment producer, news anchor, news reporter, public affairs host, GMA opened the opportunities for me to reach my dreams, and the solid Kapuso viewers allowed me to enter their homes.
"Unang Hirit took a gamble on me and since then, I never took that for granted. I know a lot of things in this craft because Unang Hirit gave me a chance and allowed me to learn."
But just like any other newbie reporter, Rhea also faced challenges like sleepless nights, criticisms, and time away from loved ones.
"Your first day of work after graduating from college is always a struggle. But I started looking at struggles that I had to go through as opportunities for me to learn and be better.
"Starting out means asking questions and asking for help, having the willingness to learn, accepting criticisms, learning from mistakes, connecting to peers, and working as a team despite the differences.
"Working in production entails lack of sleep, sacrificing the things you love to do and the hardest was, time apart from loved ones."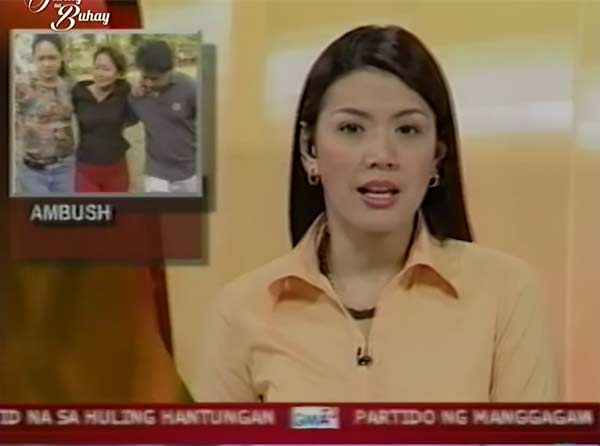 Rhea was able to overcome these because of her colleagues.
"It's a phase I had to go through but I found strength and comfort in the company of my colleagues because we were doing the same thing. I knew what I wanted and gave myself a deadline to reach it.
"With patience and prayers, I survived the growing pains and found myself being able to manage my time and doing the things that make me happy."
With Unang Hirit as her first show, the experience provided her with almost everything she needed to learn as a beginner on the field.
"Unang Hirit provided the training ground when it comes to finding and pitching stories, producing content, doing on-cam work, handling breaking news.
"It trained me on how to find the heart in every story, that subjects are not mere interviewees but are people who entrust their stories to you.
"I've surpassed the pains because I didn't give up on my dream."
RHEA SANTOS' UNANG HIRIT EXPERIENCE
Unang Hirit was Rhea's first show and became part of it until her last day in GMA-7.
In those 19 years, Rhea had a lot of career milestones in the show.
She says, "I will never forget the 19 years of working, sharing stories and laughing with them over breakfast and coffee.
"Unang Hirit is a family and they are in my heart forever.
"I made unforgettable coverages with the Unang Hirit team: the first-ever live broadcast of a Philippine morning show from the Holy Land which was recognized by the Catholic Mass Media Awards as Best TV News Magazine Coverage in 2018; coverage of national and local elections, impeachments & Philippine presidents' SONA…
"Coverage of typhoon, protests and other breaking news, taking part in Philippine festivities and showing a place's culture and heritage, bringing Unang Hirit's anniversary celebrations to the people from all over the Philippines and many more."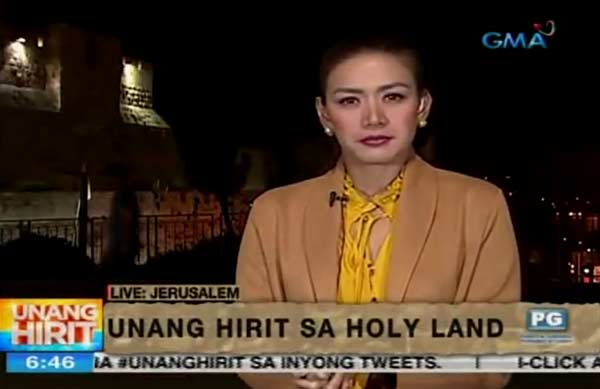 But what she misses the most are her bonding moments with her Unang Hirit co-hosts: Arnold Clavio, Ivan Mayrina, Mang Tani Cruz, Susan Enriquez, Lyn Ching, Luane Dy, Connie Sison, Suzi Entrata, Gaby, Love Anover, Mariz Umali, Lhar Santiago, Winnie Monsod, Joyce Pring, and Juancho Trivino.
Rhea also mentions former Unang Hirit hosts Pia Arcangel, Tonipet Gaba, Oscar Oida, and Drew Arellano.
Rhea narrates, "I've had so many good times with my co-hosts in Unang Hirit. We are ninongs and ninangs of our kids. We are family.
"I miss intelligent and silly exchanges about life with Igan, Ivan and Mang Tani. I miss conversations about motherhood, dreams, travels, fitness, fashion, good finds with Susan, Lyn, Luane, Connie, Suzi, Atty. Gaby Concepcion, Love, and Mariz. I miss coffee breaks and exchanging stories with Kuya Lhar. I miss Tita Winnie's wisdom and her loving voice. I miss seeing the sweetness of Juancho and Joyce. I would have wanted to know them better.
"I also miss former co-hosts like Pia, Tonipet, Oscar, and Drew. I miss laughing and dancing with my Unang Hirit family. We've shared joys and tears, kisses, hugs, and tickles. We've opened our souls to each other."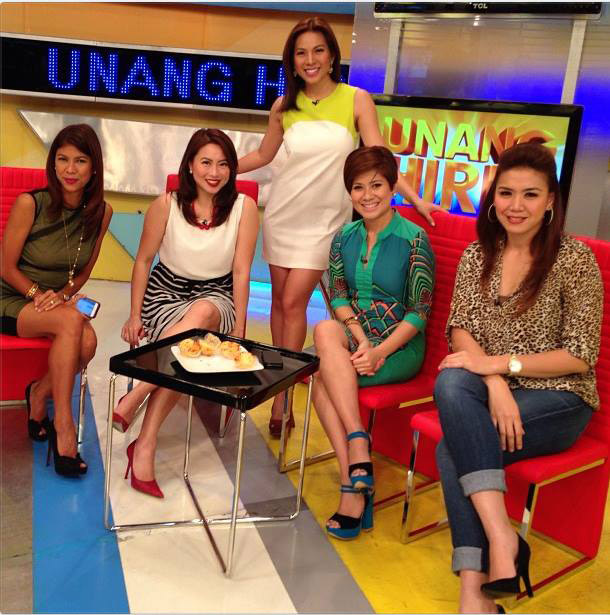 Rhea is proud to say she is part of the "best morning family in the Philippines."
"I'm proud to be part of the best morning family in the Philippines. I miss working and laughing with them. As I've said before I left, 'Maraming salamat dahil tinupad niyo ang pangarap ko.'
"Until this day, I'm proud to have been part of GMA and grateful that Filipino homes welcomed me with open arms."
RHEA AND HER MOST UNFORGETTABLE SHOWS WITH GMA-7
When Rhea started reporting as a newscaster and host for Unang Hirit, it did not take long before GMA entrusted her with other public affairs programs, namely: Pinoy Abroad, Women's Desk, Draw the Line, At Your Service, and Tunay na Buhay.
She says of these shows, "These took me to places and experiences I've never imagined."
But Rhea points out two shows that she will never forget doing: Pinoy Abroad and Tunay na Buhay.
Pinoy Abroad is a travel documentary show aired on GMA-7 from April 2005 to June 2006.
The show is memorable for her primarily because she was with one of her best friends, Ivan Mayrina.
"I did Pinoy Abroad with Ivan Mayrina who I consider one of my best friends. I call him bro. We had our job interview on the same day and started our careers in GMA on July 1, 2000.
"We hosted a number of shows and grew our careers together. We were each other's supporter and cheerleader.
"I was given the opportunity to go to 14 countries in a year to cover the lives of Filipinos abroad. Who would've have thought that I will also be a Pinoy abroad?"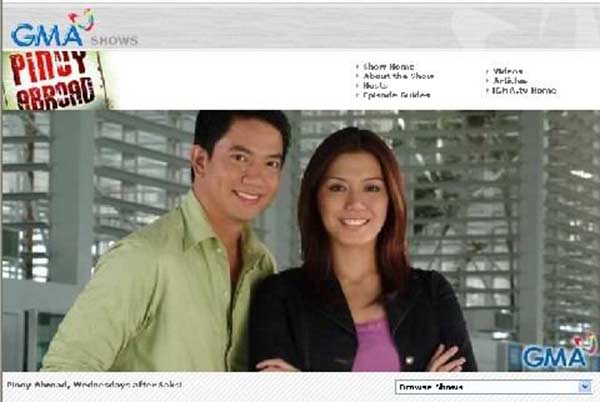 The other show is Tunay na Buhay, one of Rhea's last TV shows before she left the Philippines. It started airing in 2011 and features inspiring stories of prominent people.
"Tunay na Buhay gave me the opportunity to listen and tell the stories of prominent personalities, celebrities, and inspiring people.
"I'm grateful for the chance to be able to get to know them and eventually, create friendships with some of them. It's a blessing to be entrusted with the stories of these people."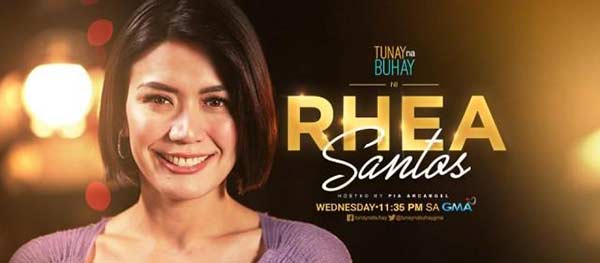 RHEA'S TIME TO SAY GOODBYE TO GMA-7
On August 2, 2019, Rhea shocked Kapuso viewers when she said her goodbyes to Unang Hirit and to GMA-7.
What was the hardest part of saying goodbye to her career for 19 years?
She answers, "The hardest part was leaving the arms of the people who have been my home in the morning for 19 years.
"It also caused me pain to leave a career that has brought me to the homes of our Filipino viewers."
Many of her fans reached out to express support for her decision to migrate to Canada and pursue her studies. But at the same time, they couldn't help but be sad that they wouldn't see her on television anymore.
Rhea recounts, "I was deeply overwhelmed to receive messages of love from people I don't know personally. It took a while for me to process everything.
"I had mixed emotions but I was excited and determined to pursue my goal for the family.
"I'd like to take this opportunity to, once again, thank the Filipino viewers for making me a part of their homes.
"I may be on the other side of the world, but our hearts are connected. Maraming salamat po."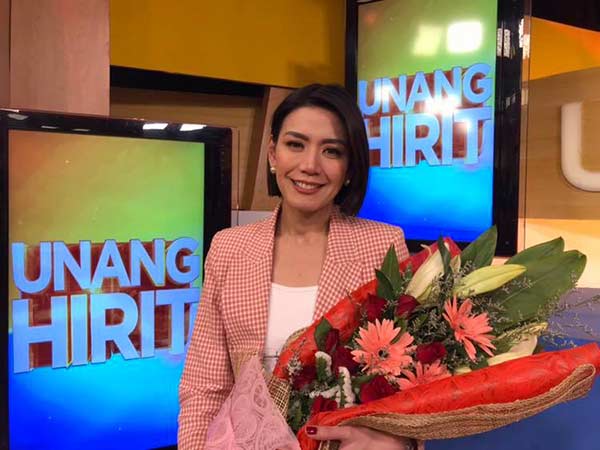 RHEA'S LIFE AFTER NEWSCASTING
A year since leaving GMA-7 and newscasting, Rhea's life has taken a 180-degree turn.
She appreciates the things that she can do now with her family, especially with her sons.
"I appreciate spending my mornings with family and being involved in the lives of my sons as they grow.
"We've become closer as a family because it's just the four of us doing and learning everything in a new place. There are things that my husband and I were able to teach our sons because we are here."
She has also discovered a lot of things about herself.
"I've also discovered strength within me. There's no limit to what we can do as long as we put our heart into it. I've learned to find excitement in uncertainty. Dreams are free and it feels so good to start working on your dreams for the family."
But she also misses many things in her previous career.
"I miss my anchor's chair and delivering the news every morning in Unang Balita.
"I miss interviewing people and reporting stories that matter most to the Filipinos. I miss being part of history as it unfolds. I miss the warmth of the Filipinos.
"It's been a year since I left GMA but the messages of love and support I'm getting from fellow Filipinos here and back home are just overwhelming. It warms my heart when I still get messages saying that they miss me.
"Nakakataba ng puso. I want to send my gratitude to them."
Right now, Rhea is looking forward to finishing her studies and exploring more opportunities that Canada has to offer.
"I'm on my last year in the Broadcast and Online Journalism program and will be graduating May 2021. In the coming weeks, I will be involved in something that I'm excited about.
"I'd like to explore the possible opportunities that I may have here. Please pray for me. I respect Canada's strong commitment to diversity and inclusion and hopefully, I can use the skills that I have to give a voice to the Filipino community here."
Is she still open to the possibility of returning to her job in the Philippines?
Rhea answers, "I don't know what the future holds. I'm just embracing the journey wherever God leads me."
Ano ba ang latest sa showbiz? Find out kung anong level ang showbiz IQ mo by subscribing to PEP.ph Viber Chatbot here. Join our community para laging updated!