Although censorship is not part of the mandate of the Movie Television Review and Classification Board (MTRCB), the latter has exercised that function on many occasions and, in fact, has called out television shows for depicting scenes too daring for general viewing.
PEP.ph (Philippine Entertainment Portal) lists down 10 Pinoy Teleseryes from ABS-CBN and GMA-7 that were censured by MTRCB.
FPJ'S ANG PROBINSYANO
In November 2018, FPJ's Ang Probinsyano received a complaint from the Philippine National Police (PNP) that the show was portraying policemen as "corrupt and ineffective," thus leaving a "bad impression" of uniformed men among the public.
The complaint reached MTRCB, prodding its chairwoman Rachel Arenas to call a conference between the executives of FPJ's Ang Probinsyano and representatives of the PNP.
The issue raised by the PNP brass against FPJ's Ang Probinsyano was resolved by the end of the month.
Then followed another MTRCB issue with the show. According to Arenas, there was a period from 2016 to 2017 when the show's production people were submitting to MTRCB its sample episodes for the week.
The purpose, the chair said, was to monitor the "violence" depicted in scenes of the prime-time action series. The MTRCB wanted to determine the rating—whether Parental Guidance or Super Parental Guidance—it would give these scenes.
Of this, Arenas said, "Noong medyo wala naman kaming nakitang lumalabag doon sa guidelines namin, binalik na namin sa regular na pag-review sa kanila."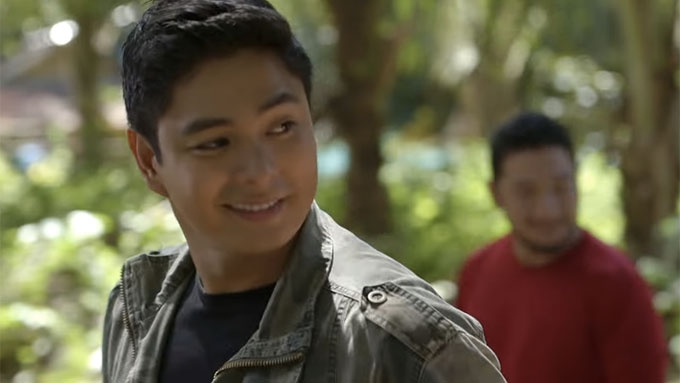 WILDFLOWER
In January 2018, ABS-CBN's prime-time series, Wildflower, received a warning from MTRCB for its bloody scenes of torture involving Maja Salvador that aired on January 30.
The scenes showed Lily Cruz (Maja) being publicly persecuted at the plaza of Poblacion Ardiente on the orders of the town's leader, Julio Ardiente (Tirso Cruz III).
The scenes were important because they would lead to Julio's downfall nearing the finale, after he was shown abusing people's rights.
But according to the MTRCB, the scenes were too graphic and shot in color, which highlighted the blood and gore.

As part of the show's self-regulation process, the next episodes, including the continued torture of Lily and the assassination of Governor Diego Torillo (Joseph Marco), were shot in black and white.
These Wildflower episodes showing extreme violence were still rated SPG or Strict Parental Guidance, under the Karahasan category.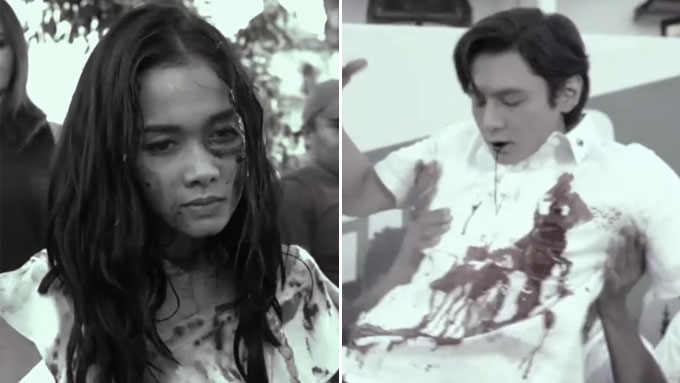 IMPOSTORA
In 2017, the production staff of GMA-7's afternoon series Impostora was summoned by the MTRCB because of the show's love scenes involving actress Kris Bernal and her leading man, Rafael Rosell.
Kris and Rafael had several love scenes in the show's first season that ran from July to September 2017.
The MTRCB summon led Kris to remark, "Believable pala iyong love scene na ginagawa ko!"
Impostora's director, Albert Langitan, attended, with his team, the hearing at MTRCB presided by Chairperson Rachel Arenas.
Direk Albert defended the love scenes, saying they did not go overboard. As argument he cited Rhodora X, a series which he directed and considered more sensual that was approved by the MTRCB.
The director said there could be a "shift of values," which was dependent on the person currently heading the government agency. In other words, MTRCB standards were not clear or definite.

Rhodora X was approved under the chairmanship of Atty. Toto Villareal; Impostora had come under Arenas.
In the end, the issue was resolved, with GMA-7 agreeing to institute more self regulation.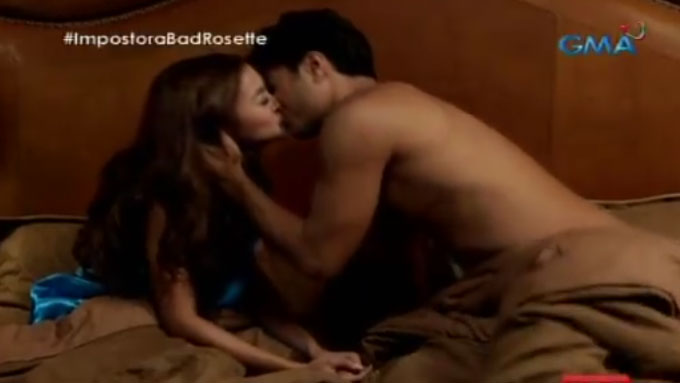 THE BETTER HALF
In February 2017, former MTRCB board member Mocha Uson raised her objection to the love scene in the pilot episode of ABS-CBN's The Better Half.
Mocha described the love scene of Denise Laurel and Carlo Aquino in the episode as "nakapatong iyong babae sa lalaki."
Mocha, who became known for her sexy songs and movies, went so far as to accuse ABS-CBN of "abusing" the show's SPG rating.
Prior to showing the pilot episode of The Better Half, its business unit head, Ginny Ocampo, said her team had taken the initiative to have it reviewed by MTRCB, which gave it an SPG rating.
Ocampo said, "Pumasa naman pero, at least, walang ika-cut or anything kasi medyo sensual yung first day namin, e."
The dialogue between The Better Half 's production team and MTRCB concluded with the government agency reminding ABS-CBN to be more cautious about sensual scenes on afternoon television.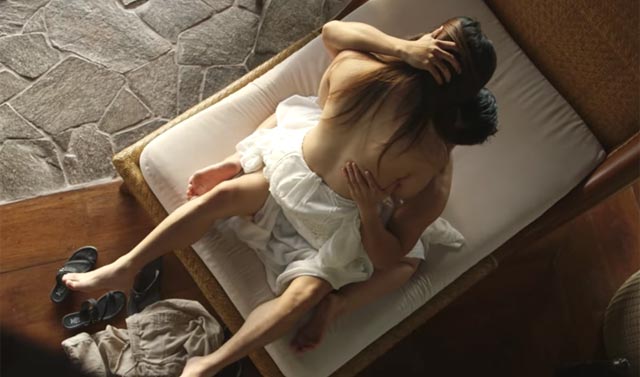 TILL I MET YOU
In November 2016, MTRCB called for a meeting with executives of the prime-time series Till I Met You, starring James Reid and Nadine Lustre.
The agency received complaints about the steamy car love scene of James and Nadine that aired on prime time on October 25.
In its defense, Till I Met You aired with a clear SPG rating.
Another scene in another episode of the popular series showed James and Nadine taking a bath together.
Viewers noted that the episode had a Parental Guidance rating instead of the stricter SPG.
MTRCB and ABS-CBN resolved the issue by using the SPG rating to introduce the next episodes of Till I Met You.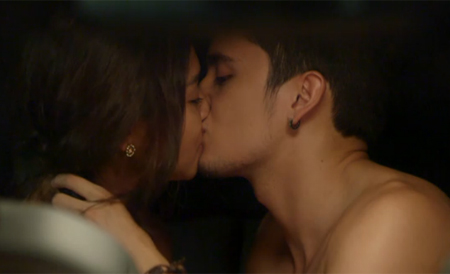 ON THE WINGS OF LOVE
In January 2016, MTRCB summoned the executives of ABS-CBN to discuss a scene in James Reid and Nadine Lustre's prime-time series, On The Wings of Love.
It was James Reid's striptease scene, where he wore a police uniform.
The MTRCB dialogue with the station came after the PNP complained about the "improper use" of their uniform.
Atty. Toto Villareal, who was the chairman at that time, explained that James's scene "did not properly reflect a policeman's duty to enforce the law and assist citizens."
ABS-CBN later apologized to PNP and said the network did not mean to "disrespect the sanctity of the Philippine National Police (PNP) uniform."

It must be noted, however, that in more advanced countries, artists are allowed license even with official uniforms if this can be justified in the narrative.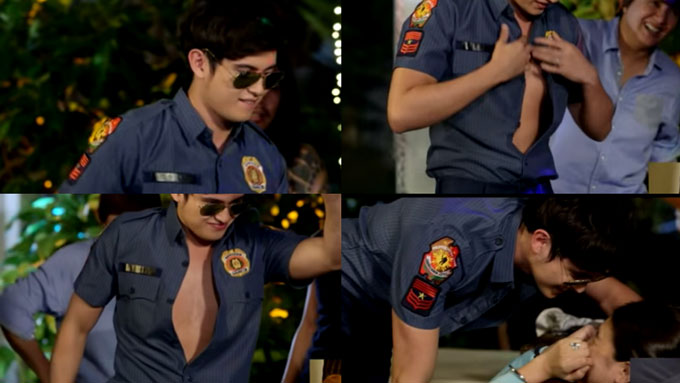 PANGAKO SA 'YO
MTRCB called the attention of Pangako Sa 'Yo starring Kathryn Bernardo and Daniel Padilla in June 2015.
It was for the episode that aired May 29 showing Pilar Pilapil as Benita using "foul language" in her confrontation with Ian Veneracion's character, Eduardo, over his relationship with their cook, Jodi Sta. Maria, who played Amor.
Benita said to Eduardo, "Kung pampalipas libog lang iyan, that's okay. Go ahead."
The argument was made that Pangako Sa 'Yo aired on the 8:30 p.m. slot, when kids and younger audiences are awake.
Atty. Villareal said, "The above-quoted strong language in regard to sex and the insinuation that it is okay to use a woman for the mere purpose of satisfying one's fleshly desires even if he is already engaged to marry another woman, are obviously meant for a mature audience."
MTRCB later called ABS-CBN executives for a mandatory conference to ensure self-regulation in the programs aired in the Kapamilya network.
Following this, the government agency placed Pangako Sa 'Yo under a three-month probationary period.
ABS-CBN issued a public apology for the language used in the episode.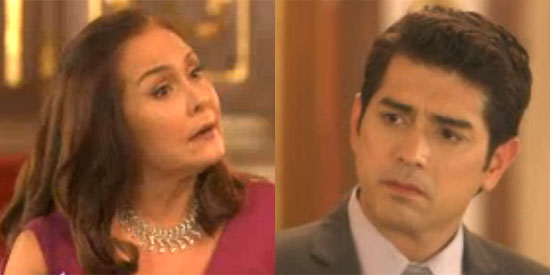 THE RICH MAN'S DAUGHTER
The executives of GMA-7's 2015 drama series, The Rich Man's Daughter, were summoned by MTRCB for its July 8, 2015 episode.
The staff of the Rich Man's Daughter, which tells the story of the forbidden love between two women, was called to a mandatory conference because of a line delivered by the character of Katrina Halili.
In the episode, Althea (Glaiza de Castro) was confiding to Wila (Katrina) about how Jade (Rhian Ramos) denied their relationship in front of Jade's grandfather.
Jade, who has not yet revealed that he is gay, is arranged to marry David (Adrian Alandy).
Wila told Althea, "Ganyan talaga ang pakiramdam ng mga kabit. At saka pag kaharap ang pamilya, ide-deny ka talaga, e."
Atty. Villareal said the dialogue was intended for a mature audience and was "beyond the program's granted rating of 'PG' (Parental Guidance)."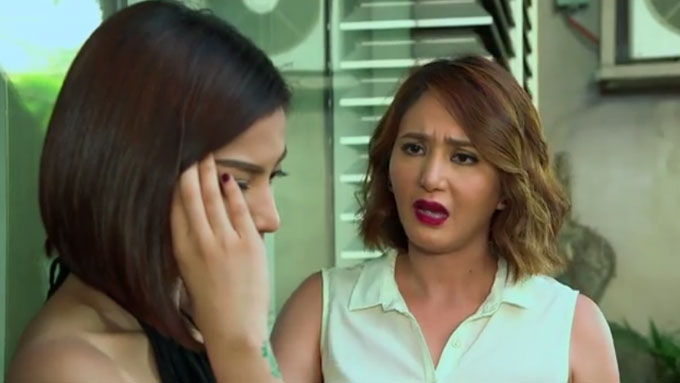 MOON OF DESIRE
In 2014, Meg Imperial top-billed an adult afternoon series titled Moon of Desire. Her leading men in the series were JC De Vera and Dominic Roque.
It tackled the story of Ayla (Meg), a woman afflicted with hypertrichosis or abnormal hair growth.
The adult drama showcased love scenes between Meg and her leading men.
Meg revealed during the show's press conference that her love scene with Dominic was not aired at all after it was reviewed by the MTRCB.
Meg said, "Iyong promo namin, may ginawa kami ni Dom na parang may love scene kami pero hindi pinakita...
"Weird siya kasi may buhok ako noong ginagawa namin. Sa playground namin ginawa kung saan may treehouse.
"Dapat noong trade launch [held last January], dapat isasama siya sa teaser, pero ang MTRCB, na-check nila at pinaalis nila.
"It's not super malaswa...nakapatong and may kissing. Pinatanggal kasi siguro kasi pang TV.
"Si Direk [FM Reyes] ginawa naman niya artistically, pero siguro hindi pumasok sa standards ng MTRCB."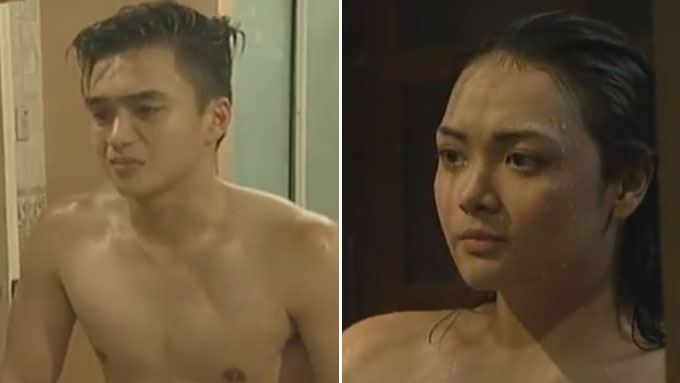 MY HUSBAND'S LOVER
In 2013, GMA-7 aired My Husband's Lover, top-billed by Carla Abellana, Tom Rodriguez, and Dennis Trillo.
It was the first teleserye to tackle a story about a wife (Carla) whose husband (Tom) is cheating on her with his gay lover (Dennis).
The provocative theme did not sit well with the Catholic Bishops' Conference of the Philippines (CBCP).
Then MTRCB chair Atty. Villareal said the agency will follow due process if there are written complaints about My Husband's Lover.
The chair, however, made mention of the effort at self regulation by GMA-7, which placed the show under the SPG rating.
Villareal added, "The MTRCB's jurisdiction may be invoked by interested members of the general public should there be alleged scenes which may be deemed inappropriate to the said rating."
In 2019, headwriter and creator Suzette Doctolero revealed in a YouTube video that the team of My Husband's Lover made several trips to MTRCB to explain scenes and have them approved for airing.
"Halos araw-araw din, nagpupunta kami sa MTRCB para magpa-approve ng episode, lalo na may mga episode kasi doon na sensitibo.
"For example, iyong nag-out si Vincent sa kanyang mga anak, mga bata iyong involved, so sensitive iyong mga ganung topic.
"So wala kaming ginawa kundi magpaliwanag nang magpaliwanag at magdepensa."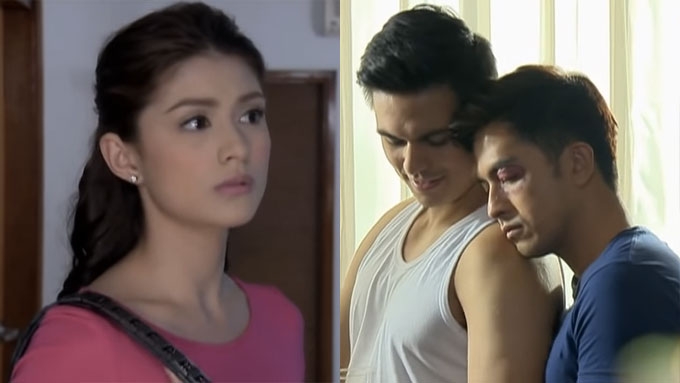 Ano ba ang latest sa showbiz? Find out kung anong level ang showbiz IQ mo by subscribing to PEP.ph Viber Chatbot here. Join our community para laging updated!