Ina Feleo's guest appearance in GMA-7's sitcom, Daddy's Gurl, is currently viral on Facebook.
It was after a Facebook user reposted screenshots of Ina's character wearing a face shield.
Ina played a ghost in the Daddy's Gurl episode.
Netizen Jasper Troy Luna Magtibay wrote in a public Facebook post on October 31 (published as is), "Ngangayon lang ako naka kita ng multo nan aka face shield."
As of November 1 at 2:15 a.m, the post had already reached 43.5k reactions.
42.9K of these were "haha" reactions.
The post had also reached 82,880 shares at press time.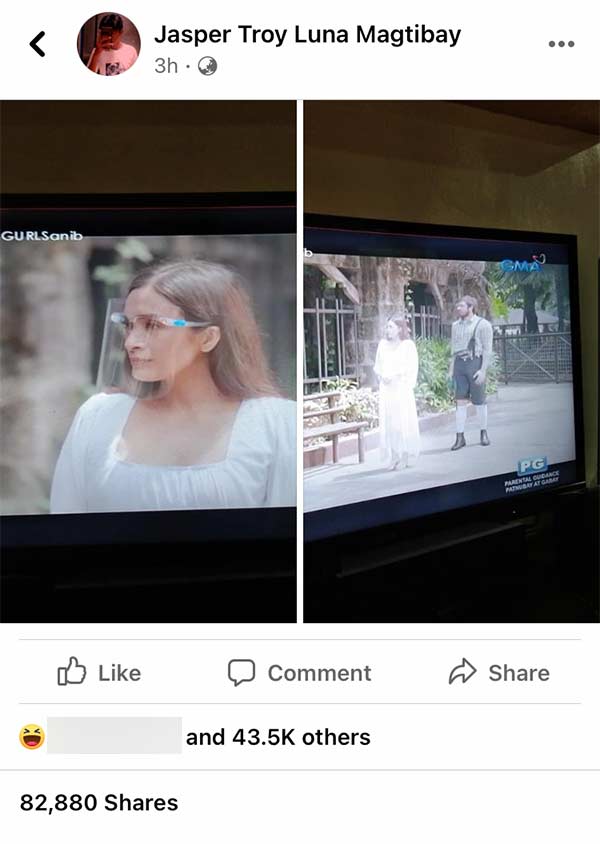 Daddy's Gurl is topbilled by Maine Mendoza, Wally Bayola, Oyo Sotto, and Vic Sotto. It is co-produced by GMA-7, M-Zet Productions, and APT Entertainment,
THE REAL CONTEXT OF INA'S FACE SHIELD
Daddy's Gurl's episode on October 31, 2020 is a fresh episode shot during the general community quarantine, after airing a replay on October 24.
It was also the first episode of Daddy's Gurl shot in an outside location since most of their fresh episodes were only taped via video call.
The episode, which had the hashtag #DADDYSGURLSanib, is the program's Halloween presentation for 2020.
Daddy's Gurl's October 31 episode is also set in the time of COVID-19, where people out of their homes are wearing face masks and face shields.
In the viral scene, Matilda (Wally Bayola), who was wearing a princess Halloween costume and a face shield, chanced upon the character of Ina Feleo.
Ina's character was wearing a white veil and dress, and her appearance is glowing, enough for the audience to assume that she is a ghost.
At this point, Ina's character was not yet wearing a face shield, but her face is covered with veil.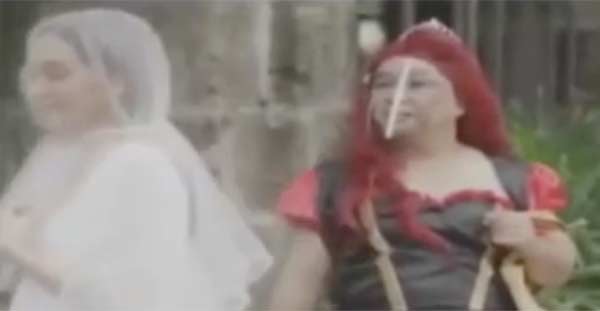 Matilda, not knowing that she is talking to a ghost, asked Ina's character the location of the restroom.
Ina's character only looked at her in disbelief.
Ina then asked Maldita, "Nakikita mo 'ko?"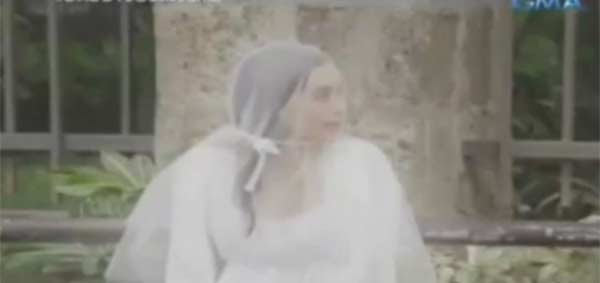 Matilda answered: "Duh, of course! Meron akong mga mata. At saka bakit, invisible ka ba para hindi kita makita?"
Backed with a horror-themed musical scoring, Ina's character stood from the bench she was sitting on and tried to touch Maldita.
Maldita then stopped her and said, "Social distancing! At saka bakit wala kang face shield? Hindi enough protection 'yang lambat! Teka, teka!"
Matilda brought out an extra face shield from her bag and gave it to Ina's character.
Matilda said, "Oh, sa 'yo na 'yan. That's yours! You're welcome!"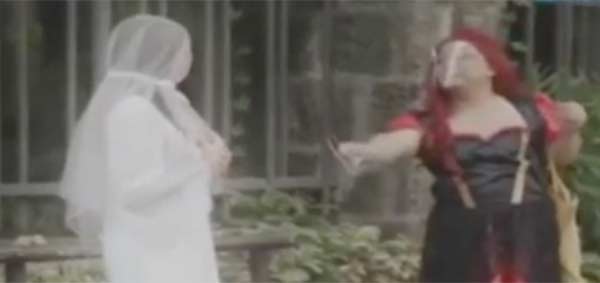 Ina's character hesitantly accepted the face shield and inspected it, as if it was the first time she saw something like that.
As Ina was inspecting the face shield, Matilda told her, "In fairness, ang ganda ng costume mo, ano? Parang totoo, para ka talagang multo! Wait, saan na nga ba ang CR dito?"
Matilda then looked at where Ina pointed the comfort room area.
When Matilda glanced again at Ina, she was nowhere to be found.
In Ina's next scene, she was already wearing the face shield.
She appeared in the food stall where Andre Paras's character, Burnok, was staying.
This was the scene where the Facebook user got his screenshot for the viral post.
Ina told Burnok, "Bakit ka malungkot? Malungkot din ako, e, at mag-isa. Nami-miss ko na kasi yung boyfriend ko, e. Actually, medyo kamukha mo nga siya, e. Ang tagal na since noong last akong nakakain at nakainom."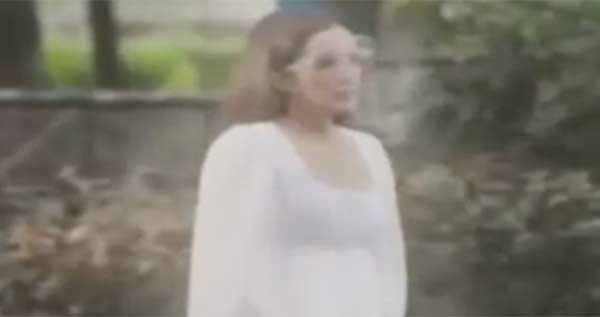 Burnok was not minding Ina, as if he was not seeing her or hearing her talk.
Matilda then appeared and called the attention of Burnok and asked, "Bakit hindi mo pinapansin itong customer?"
Clueless, Burnok answered, "Saan? Wala naman pong customer, ha."
Matilda pointed Ina and asked Burnok, "E, anong tawag mo diyan?"
Burnok told Matilda, "Naku, Ma'am, baka naman nalipasan lang kayo ng gutom kaya nagha-hallucinate kayo."
Ina then told Matilda, "Ikaw lang ang nakakakita sa akin, kaya ikaw lang ang makakatulong sa akin."
Ina's soul then went inside Matilda's body, which explains the episode's hashtag.
Ina later explained that she is Blair, who was supposed to elope with her boyfriend Chuck. Unfortunately, Blair met an accident that killed her.
Her ghost remained in the area waiting for Chuck because since she died, she has not seen yet her boyfriend.
Apparently, Maine's character, Stacy, can also see the ghost of Chuck in a separate area.
In the end, Blair and Chuck's souls were reunited and lived happily ever after.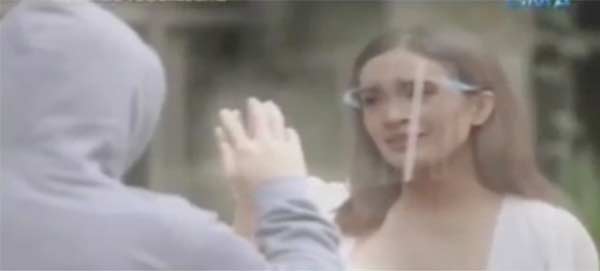 NETIZENS' COMMENTS
As the Facebook post about Ina's face shield went viral, netizens have also exchanged comments about the scene.
Some were laughing at the scene and treated the post as a meme about ghosts possibly wearing face shields to protect themselves from the virus.
There were also netizens who joked about Ina's character dying of COVID-19, the reason why she was wearing a face shield even in the afterlife.
But there were also those who were laughing at the scene, thinking that it was one of the bloopers committed on television.
Other comments, who seemed to have watched the Daddy's Gurl episode, defended the show and explained the scene.
Some are also defending that the ghost wearing a face shield could be the show's comedic device as a sitcom.
Here are some of the netizens' comments in the post: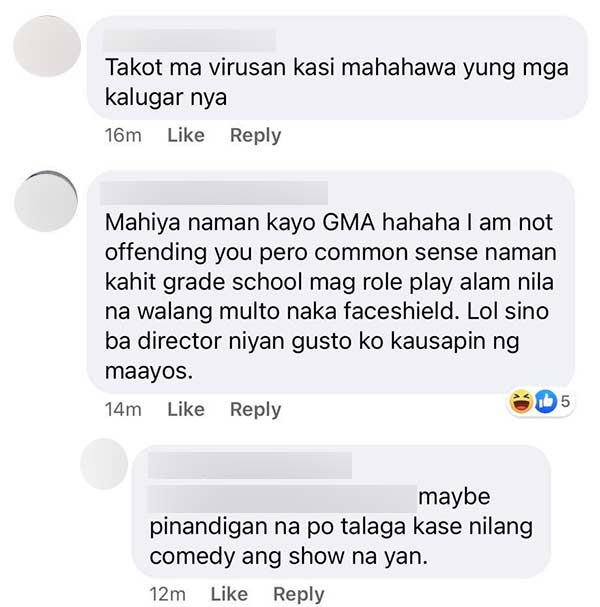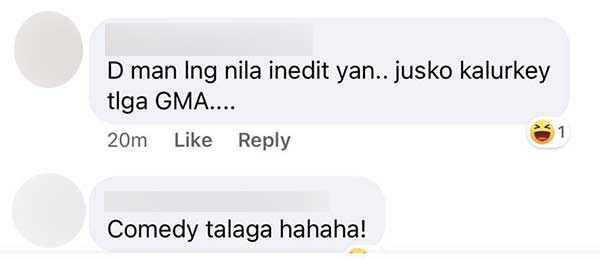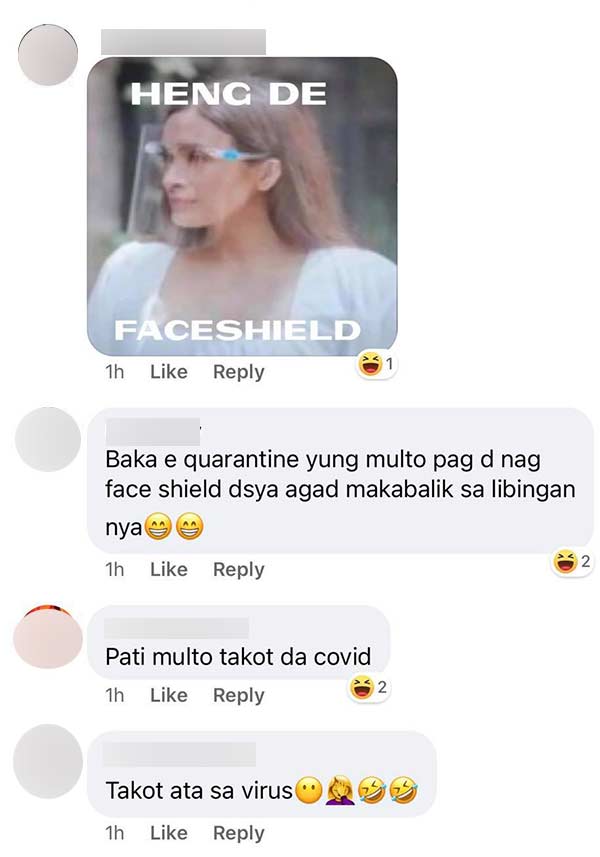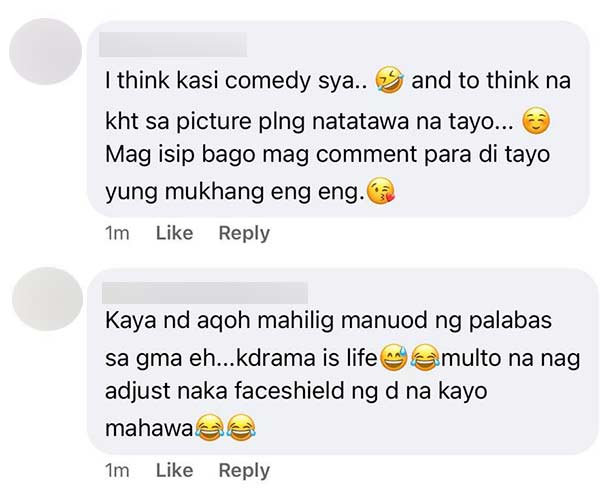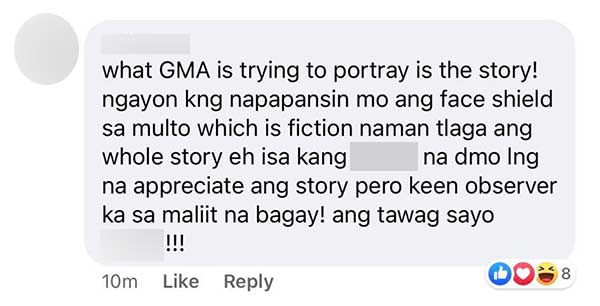 '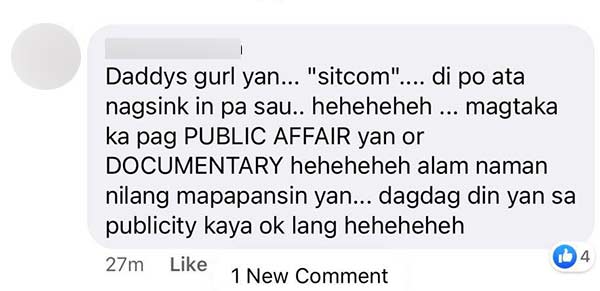 '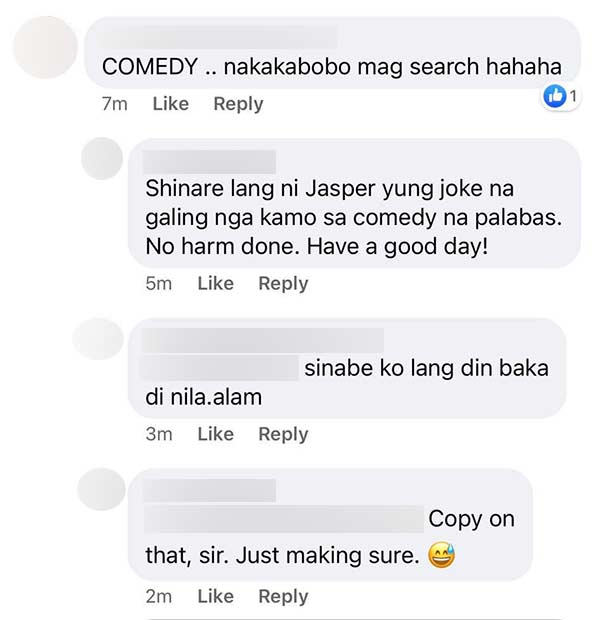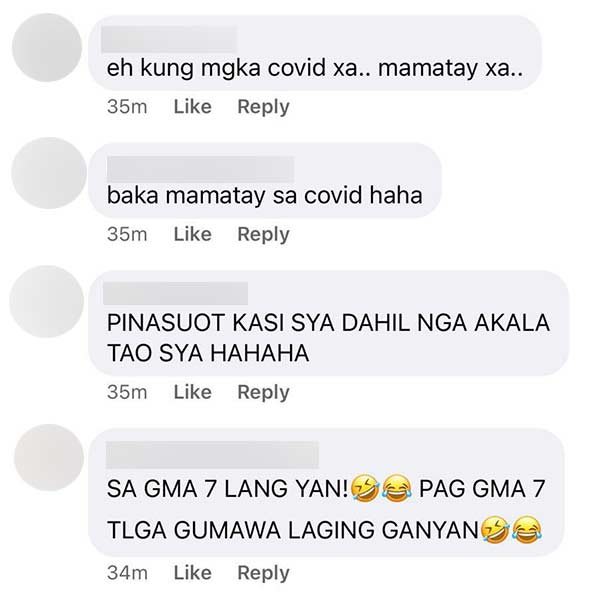 Daddy's Gurl is directed by Chris Martinez. The Halloween episode is written by Noreen Capili.
Ano ba ang latest sa showbiz? Find out kung anong level ang showbiz IQ mo by subscribing to PEP.ph Viber Chatbot here. Join our community para laging updated!