GMA-7 is known in local television as the Heart of Asia for its huge catalog of well-loved, dubbed Asianovelas.
The invasion of Asianovelas in local television began in the early 2000s when GMA-7, ABS-CBN, TV5, and even IBC-13, started airing Tagalog-dubbed versions of these shows.
ABS-CBN and GMA-7 started the trend in 2003, with the Kapamilya showing Meteor Garden and the Kapuso network My MVP Valentine.
Coming from Taiwan, these Asian dramas were then called Chinovelas.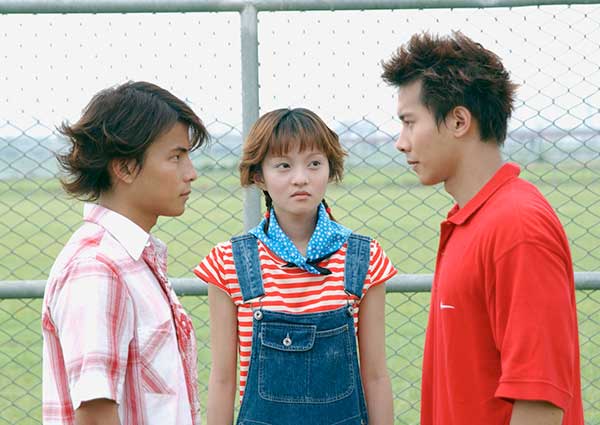 Back in the day, long before the popular streaming sites virtually upended the viewing habits of Filipino households, Asianovelas ruled the ratings game.
GMA-7 would later introduce a new breed of foreign content: the Koreanovelas starting with the Korean drama Bright Girl.
The Korean telenovela soon became a craze with the airing of Endless Love: Autumn In My Heart, which was top-billed by Song Hye Kyo.
Catching on, GMA-7 began filling its evening and afternoon slots with Korean and Taiwan dramas, a whole new programming scheme given the name Asianovela block, with the addition of J-Doramas or Japanese drama and Lakorn or dramas from Thailand.
Heart of Asia has since been attached to the Kapuso network, prompting GMA-7 to launch the digital box receiver GMA Affordabox.
But what is really the story behind the acquisition of all Heart of Asia content?
How does GMA-7 acquire the best Asian drama titles?
In this special report, PEP.ph (Philippine Entertainment Portal) seeks the help of Jose Mari "Joey" Abacan, GMA-7's first vice president for Program Management.
Abacan's department handles the acquisition of GMA-7's foreign content, which includes Asian and Hollywood series and movies.
Here, Abacan details the acquisition and programming of Asianovelas that have established GMA-7 as the Heart of Asia.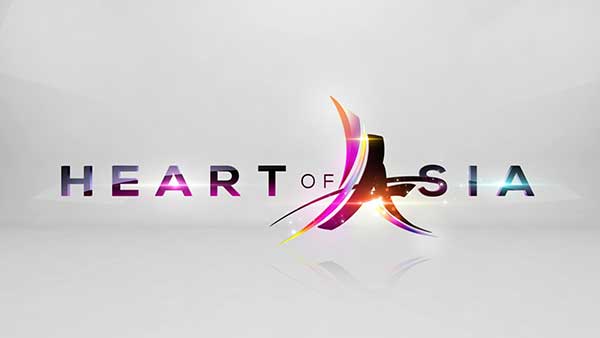 THE ACQUISITION PROCESS
The process starts with previewing various materials from different resources.
Abacan explains, "Basically, my team always previews a lot of materials except from the fact that we actually move around the markets to meet people all over the world.
"Of course, you will get a lot of proposals. Aside from that, you have to get a lot of researches and you have to listen to iyong mga suggestions.
"I get a lot of that in my personal account, may mga nagsa-suggest sa Instagram, sa Twitter. So I listen to all of these things."
Abacan points up that his team is up to the task as they, too, are fans of the genre with a full grasp of what is good and what is not.
He says, "My people, my team, they also research on a lot of stuff.
"It should start with something like you have to be a fan of different content and you have to be well-rounded.
"Kailangan hindi lang puro Koreanovela pinapanood mo, dapat tumawid ka rin sa ibang parts, sa ibang bansa na gumagawa.
"So iyong mga tao naman who's working with me, puro kami mga fans so what happens when you have those things is you really look for it.
"Sometimes naman, it is just actually being suggested to you, sometimes it is something up to your own liking.
"So it's a mixture of fifty percent research and sa totoo lang, fifty percent gut feel.
"Iyon ang medyo mahirap i-balance minsan so kailangan may gut feel ka. Kailangan alam mo iyong puso ng audience mo. That's what we did for Koreanovelas before."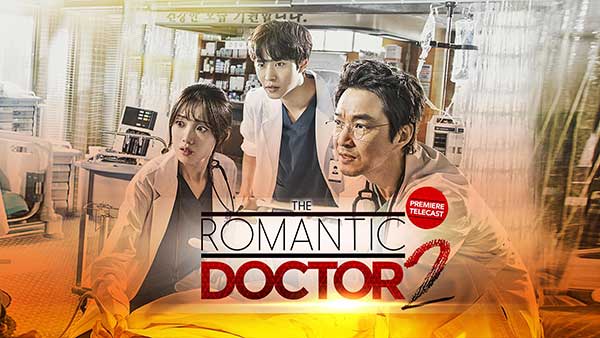 THE ASIANOVELA CRAZE
The first Koreanovela—now popularly known as K-Dramas—to air on GMA-7 was titled Bright Girl. It was titled Successful Story of a Bright Girl in Korea starring Jang Na-Ra.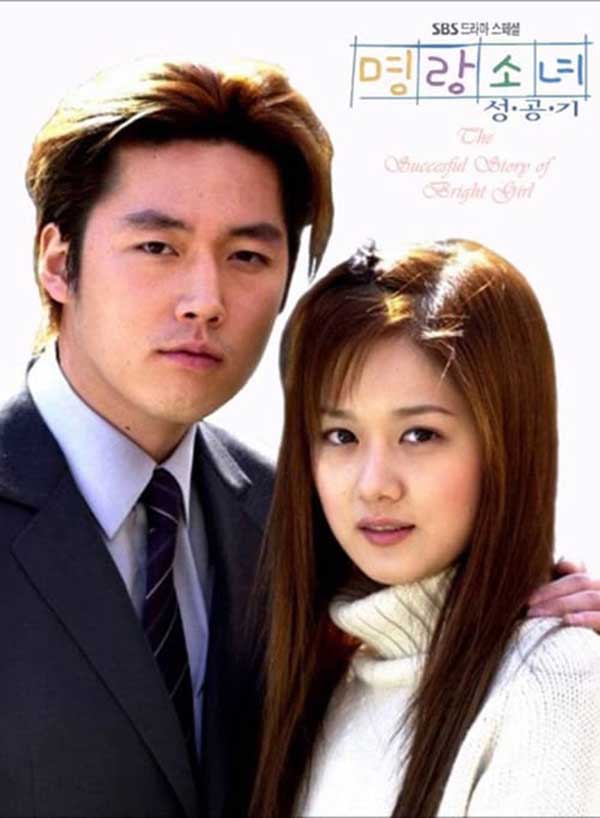 But it was Autumn In My Heart, the first installment of the Endless Love umbrella series, that became GMA-7's first Asianovela hit.
Shown in Korea in 2000, Autumn In My Heart was top-billed by Song Hye Kyo, Song Seung Heon, and Won Bin.
Abacan and Annette Gozon-Valdes, now GMA Films Inc. president and programming consultant to the GMA Chairman and CEO Felipe Gozon, initially acquired a copy of the series as a research project.
Abacan recalls, "Iyong first na napanood ko is Autumn in My Heart, so since I don't speak Chinese very well, pinanood ko siya from beginning to end.
"Kasi unang una, titingnan ko muna. Maganda iyong babae, si Song Hye Kyo, then after that, Wong Bin then Song Seung Heon.
"Pinanood ko. Kahit di ko napapanuhuran, naiyak ako.
"And then what Annette did was she tried to research on the ratings in Korea. Nakita niyang mukhang maganda."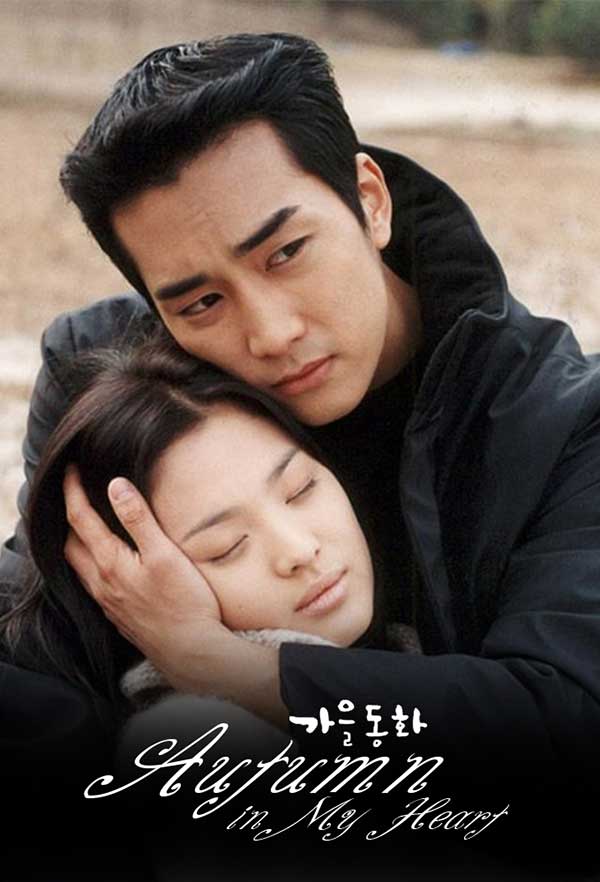 Gozon-Valdes then gave the go signal to buy the series for Philippine airing in GMA-7.
After seeing the remarkable success of the Korean drama series ratings-wise, Abacan and GMA-7 began in earnest to acquire more content materials from the "market".
THE MARKET
The market, Abacan explains, is a yearly event in the different parts of the world where program sellers sell their content to buyers.
He relates, "So doon, may mga hina-highlight sila every year. So, in my case, may mga ibang markets minsan sa buong mundo, merong mga tatlo to mga lima na pinakamalalaking markets na ina-attendan.
"May mga markets na in different countries, like meron sa Korea, meron sa France, meron sa America, Hong Kong."
"Sometimes, the negotiations, actually, kapag iyong kausap mo sometimes hindi madaming kyaw kyaw, doon ka nakakakuha ng mga materials."
He goes on to say the market is also a way to build relationships with other program sellers and buyers for future negotiations.
"Minsan, may mga times na bibili ka, siyempre, pakikisamahan ka nila, bibilhin ko na ito pero half the price. O, e, di siyempre, beautiful eyes ka lang minsan, papayag na sila.
"Minsan naman talagang hindi, talagang they will twist your arm. 'E, di sa iyo na lang iyan, iyo na.'
"In fairness to my acquisition team, when we go to certain markets, talagang we come prepared already."
In other words, his team does a thorough research prior to the event.
"They even have ano… 'Sir, ito makikipag-usap ka dito, tignan mo ito, this is a good one.' It's not only me. I cannot do it alone, I have to have my people also.
"So iyong mga tao ko, the people behind me, I can't help but be very grateful that I have these people, parang figure head lang ako.
"Hindi ko rin alam lahat, kapag pumupunta lang kami, medyo nakalista na iyan."
However, these acquisitions do not happen all the time in the market.
There are times when the sellers themselves would approach GMA 7 to offer their material, or it would be the other way around with GMA-7 talking to the producers directly to buy content.
Abacan spells out the process, "Basically, you either seek for it or it's offered to you and then you check on the material, you have to preview it. I also have people to preview it if not myself lang.
"Then after that, we try to check within our gut kung okay siya, kung ito yung something na papanoorin kasi kailangan talaga medyo attuned ka sa gusto ng viewers mo."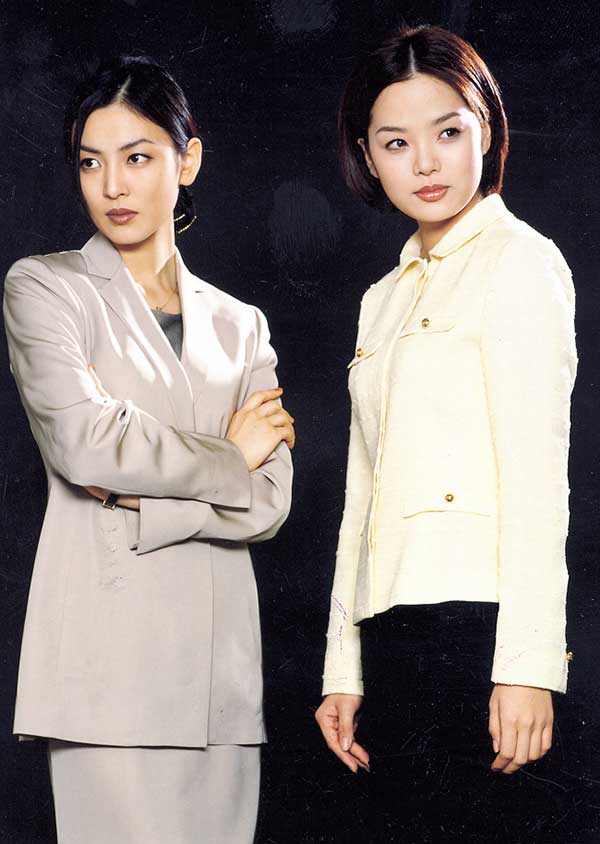 HEART OF ASIA in full throb
In 2005 GMA-7 went full steam ahead to solidify its position as Philippine TV's Heart of Asia.
ABS-CBN was just also starting to beef up its prime-time block with Asianovelas, but the chunk of its timeslot still belonged to its own teledramas.
With less competition, GMA-7, meanwhile, filled its important timeslots—GMA Telebabad and prime-time block—with K-dramas.
It came to a point when it had to air Full House starring Song Hye Kyo and Rain, and Stairway to Heaven top-billed by Choi Ji Woo and Kwon Sang Woo simultaneously.
As Abacan puts it: "That was the first time also that we aired two Koreanovelas on prime time na magkasabay."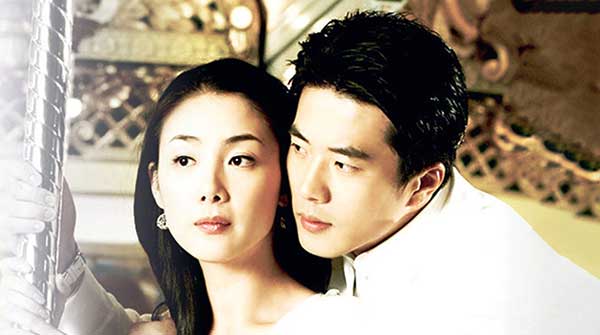 He recalls, "Full House kasi, it was smooth and academic kasi parang noong una, binili na namin iyon.
"Kasi noong una naman talaga na namimili ng Koreanovelas, in all fairness to my counterparts, talagang GMA lang naman talaga noong una.
"Kasi nga we got that Endless Love, all the available seasons, we got three seasons of Endless Love, which is actually autumn, winter, and then, summer. 'Tapos noong namili na iyong ABS, nakuha nila yung spring.
"Pero noong una talaga, madali lang, during the time na bumibili kami ng Full House, kami lang talaga iyong bumibili noon.
"So, walang masyadong problema, walang masyadong competition talaga."
With the romantic comedy formula and the popularity of the team-up of Korean superstars Song Hye Kyo and Rain, Abacan says, "We know it was going to be a rater."
The back-to-back airing of Full House and Stairway To Heaven strengthened the ratings of GMA Telebabad.
Full House's peak AGB rating was 52.0%, while Stairway To Heaven peaked at 41.5%.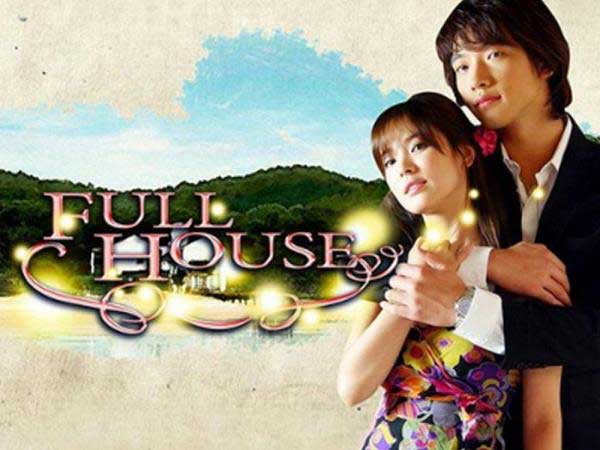 TESTING THE WATERS
In the latter part of 2005, GMA-7 introduced Jewel In The Palace.
It is a period drama about an orphaned kitchen cook Jang Geum (Lee Young-Ae), who works hard to learn the secrets of Korean cooking and medicine. She later becomes the king's first female physician.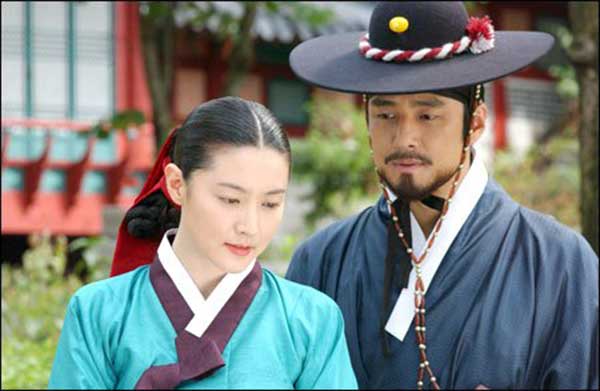 Abacan admits in this interview, "Alam mo, tumanda na ako in this industry, hindi ko akalain na magre-rate ang isang costume drama. Parang all of the no-nos of television, nandoon lahat.
"Hindi ka puwede maglagay ng ibang kultura, dapat kultura mo lang. Hindi ka puwedeng maglagay ng period, di ba?
"Historical kasi wala kang pakialam, walang pakialam ang Pilipino doon. Lalo nang huwag kang mag-aano ng period, present time ka lagi, walang makaka-relate diyan.
"Kung iyong panahon ng Maria Clara, hindi nakaka-relate iyong Pilipino, iyong panahon pa ni Jang Geum?"
Jewel In The Palace, titled Dae Jang Geum in Korea, was offered to GMA-7 by a seller.
Abacan says he was not too confident about the material, but he and his team proceeded to check out the K-drama's audience-draw capabilty.
"Nag-research kami, nakita naming nag-rate sa ibang bansa. So ang nangyari, nakipagtawaran ako. Kung bibigyan mo ako ng ganitong price, I will make it happen."
The transaction went well, and what GMA-7 did with the show made the Pinoy audience fall in love with the costume K-drama.
Abacan details, "What we did was to put a theme song to promote it, a Tagalog theme song to familiarize, to have a certain feel. Siyempre, music will change the whole feel.
"So nilagay namin iyong 'Pangarap na Bituin' ni Willy Cruz, kinanta ni Faith Cuneta.
"So medyo, 'Ah okay kapag tumutugtog.' Naging byword ang Jewel In The Palace so nag-rate.
"From then on, medyo hindi na ako ganon ka-close-minded sa what I have learned in the past.
"Kasi hindi ka talaga puwedeng close-minded sa mga bagay na titignan mo hanggang di nakakasira sa pamantayan ng company.
"We know our core values so tinitignan namin, 'Puwede naman ito. Papasa naman sa core values namin. So ito, puwede kong eksperimentuhan.'
"We do a lot of experiments. We did an experiment with the Thai and it actually worked. It worked very well."
Thai dramas or Lakorn, which made its way to GMA-7 in 2018, have also occupied important timeslots in the network that proved to be raters.
In 2018, GMA-7 introduced Lakorn via You're My Destiny, top-billed by Thai actors Wisetkaew Sukrit and Esther Supreeleela.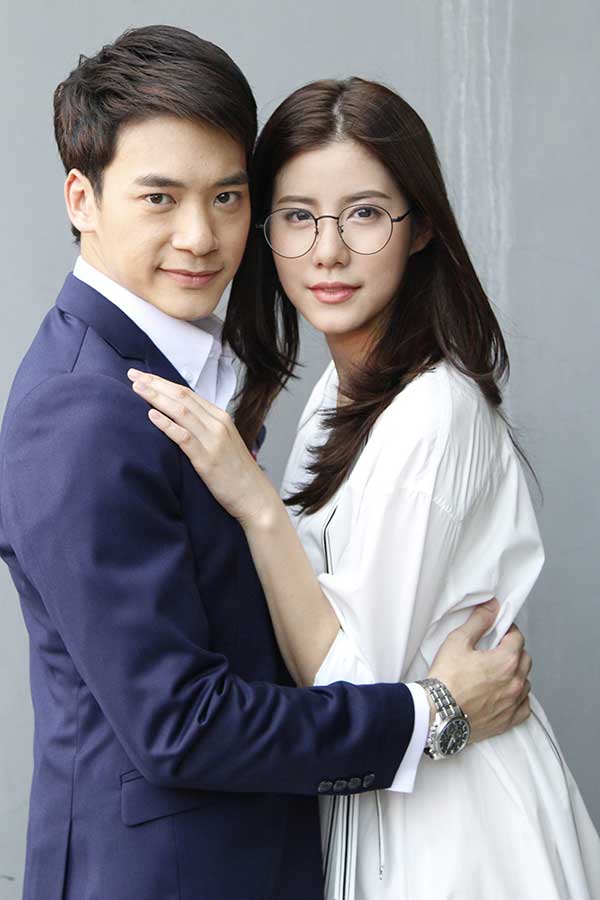 BUDGETING AND TIMESLOT
When asked about the budget range for acquisitions, Abacan avoids giving a specific number.
But to give an idea, he says, "You have to know more or less may mga materials talaga na medyo mahal talaga."
And, naturally, the network has to ensure that the return on its investment must be worth the price of its acquisition.
This is the where strategic programming comes in, as Abacan makes clear, "We have to make sure to put our businessman hats on.
"So, tignan mo muna kung is that a realistic way to approach your programming? So talagang case to case ako parati sa ganyan."
But as a rule of thumb, it should be less expensive than the cost of mounting your own production.
He expounds, "We have to know also more or less how much we would yield kasi kung ibebenta sa iyo 'tapos mas mahal pa sa local production, hindi naman magandang business iyon, di ba?
"When I go to the market, we have to be balanced also, as far as business is concerned.
"Teka muna, when I put this certain material on this certain timeslot and it will cost this much, we have to make sure that may kikitain kami kasi, after all, hindi ko naman pera iyong pinambibili ko. So kailangan ko i-defend sa mga boss ko iyan.
"Kapag alam mo namang sa morning mo ilalagay, huwag kang masyadong maglagay ng sobrang mahal din.
"I cannot actually generalize how much our budget is for a certain program kasi nga we handle different timeslots and we handle different channels for this."
Aside from the main network, two other Kapuso channels also air Asianovelas: Gtv, the second free-to-air channel of GMA Network, and Heart of Asia, which is exclusive in GMA Affordabox and other digital TV receivers.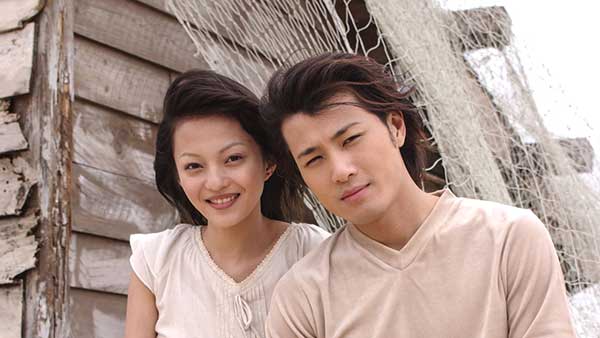 HOW THE GAME IS PLAYED
How do they determine which content to put in certain timeslots, especially those that are seen on prime time?
According to Abacan, "Example, let's say for GMA lang. Kapag, halimbawa, a certain material, when you put a certain program, you have to check also how much is the asking price for this and you have an idea already where to put it.
"Let's say if the price does not match your timeslot na iniisipan mong ilalagay doon iyon and alam mong matatalo, you have to negotiate.
"Kapag hindi talaga, you have to let it go. Ibigay na lang nila sa iba who would even be able to pay for that. That's basically the mentality.
"And then, siyempre there are certain things na throughout the years you have checked on it already, medyo alam mo na iyong feel mo.
"Kapag merong minsan magde-deviate from that, you have to call your bosses. 'Boss, I want this material, I believe that this is going to rate at this time.'
"Kailangan malakas ang loob mo magsalita kasi iba iyan, e. Kapag halimbawa sasabihin ng boss mo, 'You will be recommending that, itataya mo ba pangalan mo diyan?' So yes.
"Kung hindi mo kaya itaya ang pangalan mo, huwag mo nang gawin kasi ibig sabihin noon, it's not worth it.
"Kasi baka mamaya niyan nabubulagan ka lang na ito iyong mahal 'tapos ilalagay mo sa prime time tapos ibabagsak niya iyong buong prime time."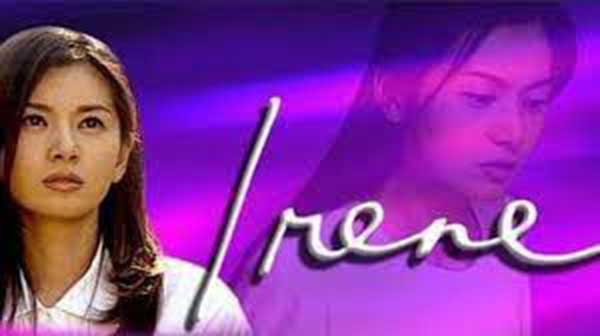 Again, Abacan emphasizes the importance of research before closing a deal with their partners.
"Yes, kasi like you know when the person sells you something, 'You know, Joey, this is really really good.'
"'Tapos nakikita mo naman 'tapos tatanungin mo, 'Bakit masyadong mahal iyan?' 'Because it really rated well.'
"Pagdating dito sa Pilipinas, hindi naman masyado nag-rate so babalikan mo sila, 'See, it did not really rate. So next time mo na lang ako bentahan ng mga ganyan.'
"So that's how you create your track record. Hindi puwedeng parang clerk ka lang na ganito lang ito kasi nag-rate, etc.
"You really have to put your heart into it kasi kapag mali-mali iyong decision mo, later on, hindi ka rin pakikinggan ng mga boss mo.
"Kapag hindi nagre-rate iyong mga ni-recommend mo, question iyan, 'Ay naku, pinapunta ka pa namin sa mga ganyan para lang mag-check ng ganyan, e, hindi rater 'yan.'
"So later on, you lose your voice pagka ganyan, kapag mali-mali iyong mga ipinag-i-schedule mo. So kailangan talaga, ang unahin mo hindi iyong gusto mo, ang gusto ng mas nakakararami. Iyon ang main core ng aming business, iyong gusto ng lahat."
Given that the negotiations with its partners are a touch-and-go affair, PEP.ph asks Abacan: How do you maintain good relationships with your partners?
He answers, "Alam mo, kapag nag-aano ka with your partners, kailangan win-win situation iyan. Hindi puwedeng pakabig ka all the time.
"At saka hindi rin naman iyong pwedeng uto-uto ka all the time. You have to maintain a balance.
"Doon papasok ang relationships na may mga certain objectives sila, like, halimbawa, 'Kailangan mabenta namin ito.'
"'Tapos pangit na pangit ka, may mga times na, 'Uy, huwag mo naman ibenta sa akin ng ganito kamahal iyan. I will try to make it work basta ibaba mo and then ipapa-approve ko.'
"In the same manner na kapag mataas na masyado iyong ratings, sa totoo lang medyo you have to bite the bullet.
"Pagka naman hindi nag-rate 'tapos ang mahal-mahal, e, di aawayin mo rin sila. So they will try to appease you by giving you discount on the next.
"Parang ano lang, it's relationships but, most of the time, you really have to know how to negotiate properly with a heart."
BIDDING WITH OTHER NETWORKS
The network war between GMA-7 and ABS-CBN does not only exist in ratings and original productions, but also in acquisitions.
About this, Abacan says, "It's part of the business that you have to give, after all, we're all buyers."
But the difference in acquisition is that the competing buyers also show camaraderie, especially when they feel suppliers are already playing with them.
"In fairness to my colleagues, sometimes kapag medyo inaano na kami ng mga suppliers, nag-uusap-usap kami ng mga iyan. Lalo na kami dati ng ABS-CBN, it's part of the process, e.
"Siyempre, may magbebenta sa iyo, may magbebenta sa ABS, may magbebenta sa kung saan saan pa, Channel 5.
"Pagka minsan sobrang mahal na, nag-uusap kami ng ABS. Iyan, totoo iyon. Nag-uusap kami ng mga iyon. 'Ay naku, tigilan na natin itong bidding na ito, hindi nakakabuti sa atin ito.'
"May mga times, hindi kami magbi-bid pareho ng counterpart ko. Over a cigarette lang iyon, 'Huwag tayo mag-bid.' E, di walang kumuha.
"Kasi, of course, they would want to earn. Sometimes you have a certain threshold na kapag sobra na iyong mahal, 'Ano magbi-bid ka ba kasi hindi na ako magbi-bid.' Or, 'Magbi-bid ka ba, Joey? Bakit ang mahal mahal na nito?' 'O sige, hindi na ako magbi-bid.' E, di iyon na."
"May mga ganunan kami minsan. Siyempre, it's part of the game. You have to know how to play the game.
"Sobrang tricky so kailangan, marunong ka rin mag-isip, kailangan gamitin mo iyong kokote mo, kailangan may balance rin ang puso at isip mo kapag namimili ka."
Abacan admits that there were Asianovelas that he really wanted but went to the other network.
But all was not lost, especially when the show they were not able to get lost in the ratings game.
He says, "Marami pero may mga nanghinayang rin ako na nakita kong pumunta sa kabila 'tapos natalo namin sa ratings.
"Natuwa rin ako kasi natalo kami sa bidding pero mas mataas yung rating ng ipinalit ko.
"Kapag tinitingnan namin sa ratings, 'Ay, hindi natin nakuha ito, nakakatakot ito.' And then all of a sudden, 'Sige pasakan ko na lang ng ganito ito.'
"'Tapos mas mataas pa iyong ratings namin, e, mas mura iyong nabili namin.
"So, may mga ganun, that's the magic of acquisition. That's the magic of programming."
But just like any content, the rights of Asianovelas also expire. In order to re-air some of the well-loved Heart of Asia content, Abacan's team has to re-buy it.
He explains, "Nag-e-expire 'yan, it's not forever. Sometimes, they would actually expire three years, five years. Sometimes, ten years, twenty years. Pero normally, mga three years.
"Sometimes I rebuy it so that I could actually show it again."
Success CASE #1: DESCENDANTS OF THE SUN
It happens also in strategic programming that ratings are off the negotaiting table as basis for buying the show.
One example is the hit 2016 K-Drama Descendants of the Sun starring Song Hye Kyo and Song Joong Ki.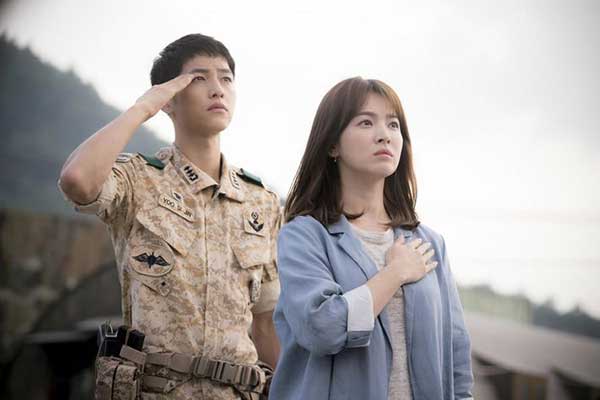 GMA-7 won over ABS-CBN in its bid to acquire Descendants of the Sun even before it aired in Korea.
Abacan recalls, "So when we got Descendants of the Sun, talagang noong binili namin iyan, that was really based on research.
"Talagang magaling lang iyong mga tao ko na, 'Sir, papatok ito.' 'Ha? Papatok talaga? Tungkol sa mga giyera?' 'Papatok talaga ito kasi si ganito ito, si ganito.'
"Hindi ko naman kilala lahat, sa tanda kong ito, iyong mga bagong artista hindi ko na rin kilala. Pero noong medyo pumasok si Song Hye Kyo, medyo um-okay ako kasi panahon ko siya, e, di ba?
"So noong sinabi nila, 'Hindi ito iyan,' talagang sight unseen, nakikipag-bidding war na ako diyan.
"Talagang sight unseen, nakikipag-negotiate na kami. Kalaban ko ang ABS-CBN noon.
"That's basically the business, the one buying for them, ilang beses ako tumawag from abroad sa mga boss ko noon just to make sure that we actually buy it.
"Hindi pa namin nakikita, ha. Pero sa totoo lang, I have to give it to my people kasi sila nagsasabi, e.
"Iyong head ng ano ng nagpu-program ng Heart of Asia, 'Sir, kailangan bilhin mo iyan,' gumaganon siya.
"Alam ko, for taping pa lang sila noon, plans pa lang."
Indeed, Descendants of the Sun was not only a top-rater in Korea but also in the Philippines in 2016.
It was the first time that GMA-7 placed a K-drama in the second prime-time slot, which was usually occupied by network-produced dramas.
SUCCESS CASE #2: MY LOVE FROM THE STAR
GMA-7 buys content packages as well, where other minor products are included in a major acquisition.
This was the case of the 2014 K-Drama series My Love From The Star, titled The Man From The Stars in Korea.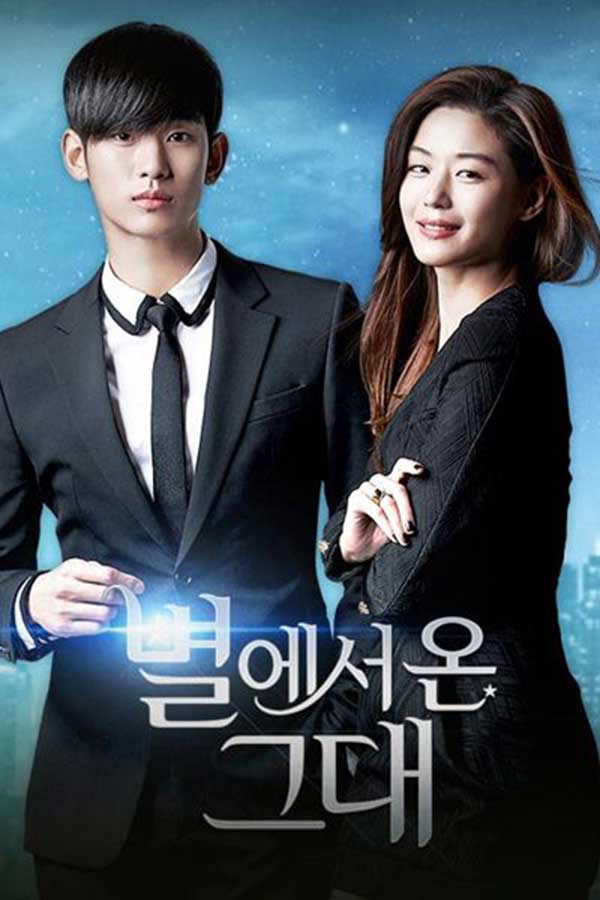 Abacan recalls, "Noong binili namin iyan, hindi pa nagagawa iyan. Isinama na iyan sa pakete but they were not asking for so much, iba iyong pinepresyuhan nila nang malaki, it appeared na lang to be a top-on."
My Love From The Star turned out to be a top-rater in Korea, but it did even better in the Philippines.
He continues, "Pero ang kagandahan naman noon, when we bought it, hindi na nila maitataas iyong presyo ng ganoon kalala kasi we can air it.
"So sometimes it's really the gut feel and you have to back it up with a lot of research also, otherwise hindi ka rin maa-approve ng boss mo."
My Love From The Star, top-billed by Jin Ji Hyun and Kim Soo Hyun, aired on GMA-7 in 2014.
It also had a local adaptation in 2017, which was headlined by Jennylyn Mercado and Gil Cuerva.
The success of these shows is rooted in the core value of the Heart of Asia block, which is to give viewers wholesome entertainment.
Yes, it is business, Abacan admits, "We are in the process of checking other ratings, check that first.
"Also, bago ka mag-rate, kailangan may pera ka rin diyan, iyong material mo is like a business, if it's gonna earn."
But, he stresses, all that is driven by a bigger consideration, "Pero ang importanteng-importante talaga is your responsibility to the viewers.
"Hindi puwedeng pasok lang nang pasok ng mga bagay na, honestly, may mga in the past, iyong mga siyempre, medyo sexy na mga materials.
"Medyo mag-isip ka rin kasi nagre-rate yung iba diyan, lalo na iyong mga Latina na telenovelas, my god! Pero check it out as well.
"At saka pairalin mo rin iyong pagigng nanay mo, tatay mo. Halimbawa, nanonood iyong bata at this time 'tapos makikita mo may naghuhubo't hubad diyan, is that responsibility?
"Magre-rate ka nga, mabenta ka nga, pero walang responsibility. Hindi rin maganda.
"I'm just regulating what we are showing. After all, again, we put God above all so tignan mo rin.
"I'm not being holy-holy, but basically, you have to adapt that responsibility as a broadcaster."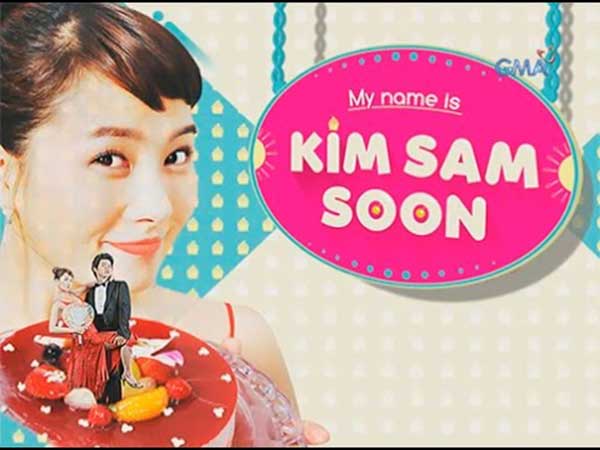 EXPERIMENTS AND INNOVATIONS
Over the years, GMA-7 has strengthened its Heart of Asia block by introducing innovations in its succeeding offerings.
This includes hiring Kapuso actors to voice over the Tagalized versions of some K-Dramas.
Abacan fondly remembers, "Minsan naman may ginawa ako, pina-voice ko kay Ken Chan at kay Sanya Lopez, yung My Golden Life.
"May mga times naman na mag-e-enjoy iyong mga artista, sasabihin nila, 'Tito, masaya naman ito.'
"Pero sa totoo lang, I'd take this opportunity to thank these actors who've been doing this for me.
"Sometimes it's just for passion, ha. It's not like they would actually get big money, no. It's passion lang talaga.
"It's for their craft, like, 'I want to try that one way or another.' They're open to that. Basta as long as the material is not too maarte iyong mga authors."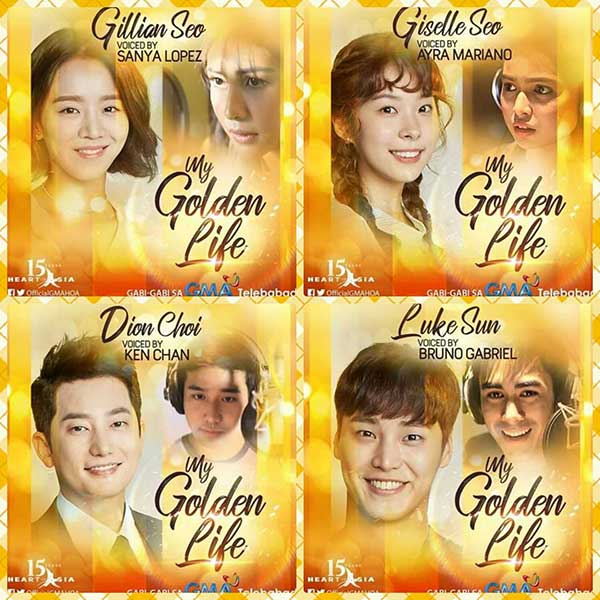 Another time, Abacan and his team commissioned an ensemble cast of GMA-7 drama actresses to dub the Tagalized version of Sky Castle. They were Sunshine Dizon, Angelika dela Cruz, Angelu de Leon, Chynna Ortaleza, and Lotlot de Leon.
Abacan lauds all of them to this day, "I have to give that to all of these actresses, my god! Buti na lang mga anak-anakan ko sila, pumayag sa gusto kong mangyari.
"Pero talagang wala lang, kinausap ko lang sila isang beses, sila Sunshine. 'Shine, gawin mo naman ito.' 'Sige ,Tito Joey' na lang!"
ASIANOVELA REMAKES
Abacan's department also handles the negotiation for an Asianovela that GMA 7's Entertainment Group, headed by Lilybeth G. Rasonable, plans to remake.
The first Kapuso remake of a K-Drama was My Name Is Kim Sam Soon, which was retitled Ako Si Kim Sam Soon. Regine Velasquez played the title role.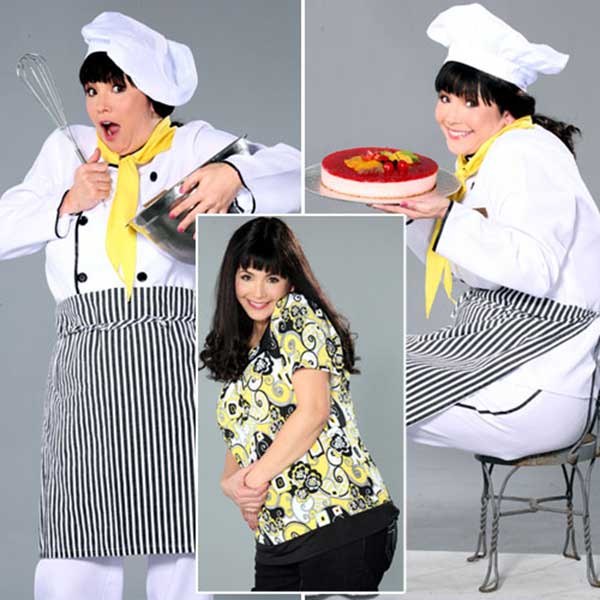 Abacan says, "Kapag halimbawa sa remakes, the entertainment group, they would actually approach us. Sasabihin ni Lilybeth sa akin, 'Joey, baka naman, parang gusto naming gawin ito.'
"Since ako iyong contact noong doon sa Korean, kami iyong nagpa-process, nagtatanong kami.
"We negotiate na, 'Babaan mo na lang ito kasi we are going to be producing something like this or we need like this or the rights of this.'
"But as far as creative execution is concerned, I would always turn them over to Lilybeth."
In short, the group of Abacan gets the best deal they can to acquire the property, and anything beyond that is out of their hands.
He says, "Hindi naman ako ang producer, e. Sila, they are the ones who are going to be answerable for that.
"Sila na iyan kasi ayokong madawit sa ganyan kasi iyan ang mahirap, e. Kasi mga times, sasabihan ng mga writers ng production na, 'Ay no, we cannot change the name, even if they are Filipinos, they have to be named Koreans.'
"'No, you have to execute this scene in this certain way that you are going to be on top of the condominium, you cannot just do that in a different condominium that is not relatable to the original.'"
"So, sila Lilybeth na iyan, head of entertainment na iyan."
ASIANOVELAS ON NETFLIX AND OTHER STREAMING PLATFORMS
The world of acquisition has now become even more challenging with the emergence of over-the-top (OTT) streaming platforms such as Netflix and Viu.
Abacan welcomes the change, "They never showed anything in Tagalog so sa totoo lang, the way I look at it, I am not naman competing with the OTT platforms, kasi nga it's a different animal, e.
"I go with the traditional, television goes with the traditional. You put this in a certain time, aabangan ng mga tao iyan.
"Ang OTT platforms, it's always video-on-demand, so anytime iyan. At times, hindi pa ganoon kalakas ang Internet access sa atin, di ba?
"May mga times na parang Sky Castle, ipinalabas na sa Netflix, pero what GMA offers is basically the voices of the actress to actually dub it."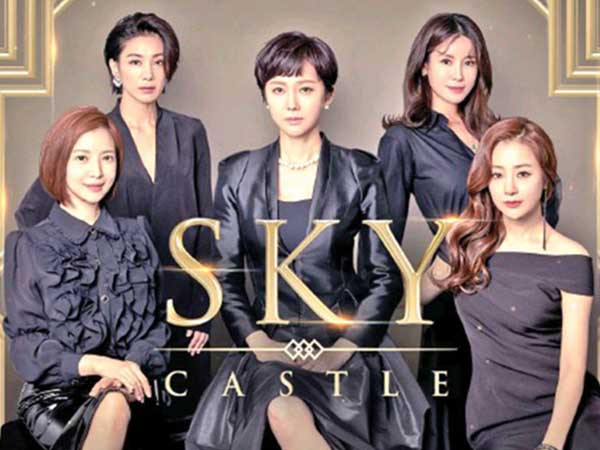 Abacan shares he wanted to buy the hit K-Drama Crash Landing On You (CLOY) for GMA-7, but couldn't.
CLOY, exclusively shown on Netflix in the Philippines, was such a hit among Filipinos at the height of the pandemic in March 2020.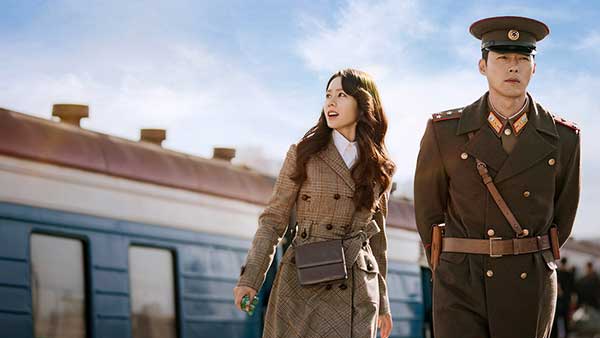 Abacan says, "I had always wanted to buy Crash Landing On You, but I cannot buy it because it is exclusively Netflix, unless they would actually sell a certain portion of it, which I don't think they would kasi I asked, e.
"Ginawa na namin iyan sa Mr. Sunshine dati, sinubukan lang nila."
Mr. Sunshine, dubbed as the highest rating Korean drama in 2018 starring Lee Byung Hun, was shown in GMA Telebabad's Heart of Asia block in 2019.
It was produced by Netflix with a budget of 40 million won or 36 million US dollars.
Abacan continues, "It didn't work daw for them, parang it's not naman hindi nag-work pero it didn't help.
"As a business yata, they feel na it's not going to help that's the reason why they pay for more so they can exclusively own the rights.
"Iyong CLOY, ang tagal ko na inaawitan iyan lalo na last year noong panahon ng pandemya, hindi talaga nila ibinenta. It can only be shown on Netflix if my guess is right.
"Magmula nang pumasok ang Netflix, may mga certain Koreanovelas already na hindi na naipapalabas sa ibang networks."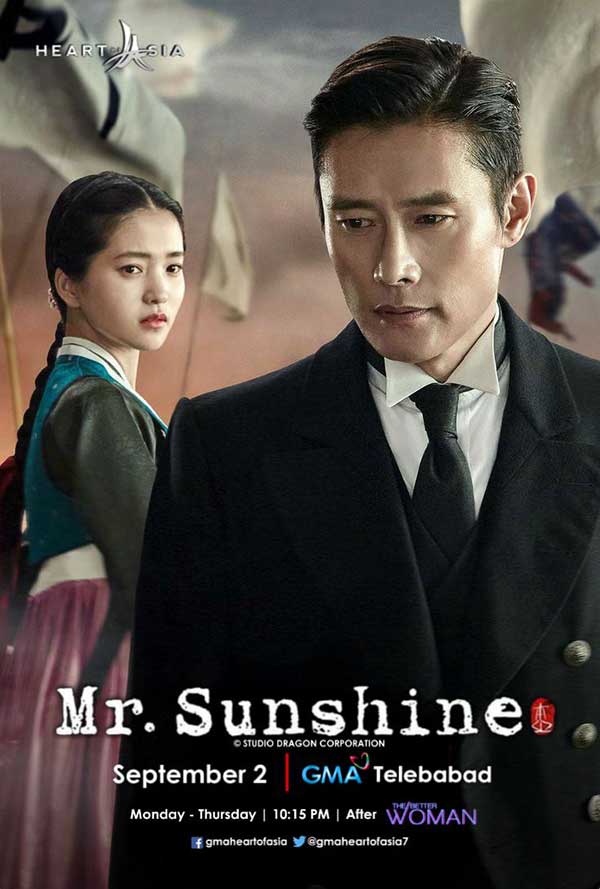 THE PENTHOUSE AND THE FUTURE OF HEART OF ASIA
At present, GMA-7 is offering another hit K-Drama in its Heart of Asia block on prime time: The Penthouse, top-billed by Lee Ji Ah, Eugene, and Kim So Yeon.
The series just ended the run of its first season in Korea in January 2021 and the second season in April 2021.
However, the network was quick to get the rights to air a Tagalized version on its Heart of Asia block.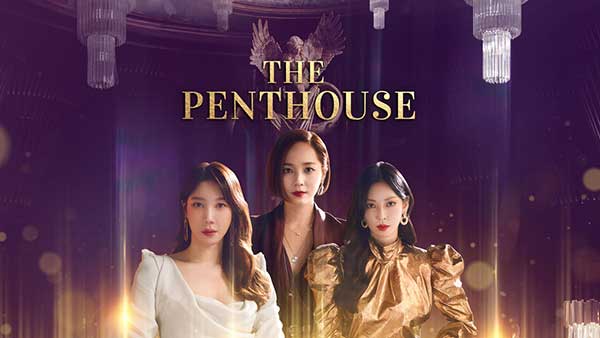 Abacan says, "Given the nature of our business, we keep abreast of what content is available in the market, or, in this case, what was in the works.
"We take into consideration the plot, the actors, the director, the scriptwriter: we study every nitty-gritty factor of the title."
Before GMA-7 got the rights to the show, the streaming site Viu was already airing fresh episode of The Penthouse.
Abacan is confident that the Tagalized version will still capture audiences, even when they've seen it on the OTT platform.
"The drama speaks for itself. If it transcended language barriers and gripped audiences in Korean audio and English subtitles, it will be more so in Tagalog.
"It's another experience watching it in Tagalog: it's more dramatic and riveting."
How does Abacan see the Heart of Asia block of GMA-7 growing in the next few years?
He answers in a follow-up e-mail interview, "With no signs of the pandemic abating, the demand for new and exciting content grows. Asian drama enthusiasts are now eagerly anticipating the next big title starring their Asian idols, may it be a regular TV series or a web drama series, having more time in their hands.
"So in a sense, I'm seeing GMA having a more active role in ensuring that our viewers are able to watch and enjoy such content through our free TV channels."