Camaraderie prevailed yesterday, June 24, 2021, among TV reporters covering the death of former President Benigno Simeon "Noynoy" Aquino.
On Facebook today, June 25, ABS-CBN News reporter Jervis Manahan uploaded a photo showing what happened behind the scenes of their coverage.
The photo showed him and his colleagues from different networks doing standuppers in their designated locations outside the Aquino home on Times Street in West Triangle, Quezon City.
He wrote in the caption, "What you don't see on cam:
"News reporters from different TV networks standing side-by-side and doing simultaneous standups in big coverages, this time, outside the Aquino home in Times Street.
"From left to right: Corinne Catibayan of GMA News, Earlo Gabriel Bringas of Net25, Hannibal Talete of TV5, and me for ABS-CBN News.
"And yes, there's occasional competition, but mostly collaboration between us. We're close friends in real life."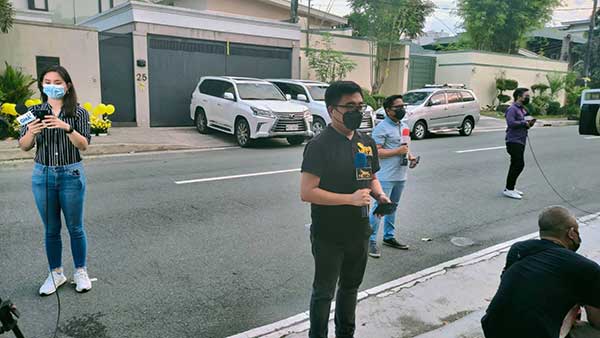 In the comments section, he uploaded another photo with a wider view, showing the crew from different TV stations.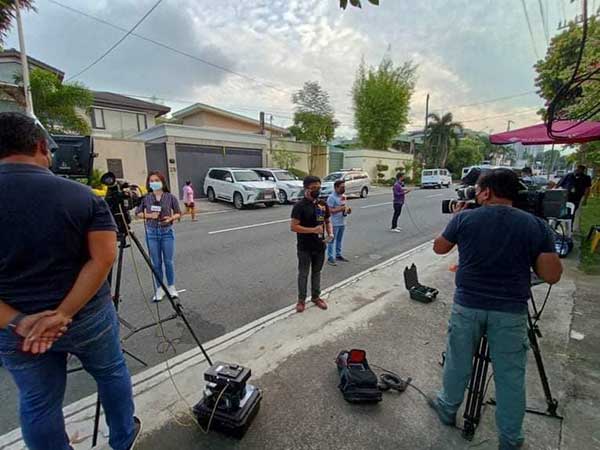 Jervis' post has received positive reviews from Facebook users. As of this writing, it already has 2.9k heart reactions and 787 likes.