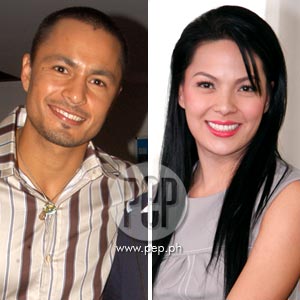 ---
Maalaala Mo Kaya, which features tear-jerking episodes of real-life stories, showed a familiar but fresh face in its episode "Mansyon" last night, February 15. The ABS-CBN drama anthology starred KC Concepcion, the daughter of Mega star Sharon Cuneta and '80s heartthrob Gabby Concepcion. KC topbilled the story where a highly dependent person gets a rude awakening.
The February 15 episode focuses on the happy-go-lucky life of a teenager. Unlike the lead character, KC is an independent individual who can pretty much live by her own as proven by her stay in Paris, France, to complete her studies. For someone with theater experience, I think there was little or no pressure on KC's part to finally act on the small screen.
RICHES TO RAGS STORY. "Mansyon" is based on the account of a 19-year old kolehiyala living the good life with her upper class family. Darlene, as KC's character is called, had everything she could ask for—materially speaking, of course. The first few minutes portrayed Darlene as a dependent but normal I-want-it-all kind of girl. Like her younger brother Dennis, Darlene was pampered and often received wonderful gifts from their father Darwin (Ricky Davao) who has just arrived from abroad. Darlene's mother (Agot Isidro) is strong but loving mother who, at very beginning of story, tries to teach Darlene the value of responsibility. Of course, any well-to-do teenager would shrug off these advices, preferring to make the most out of life—and young love.
In comes Chris (played by Derek Ramsay), Darlene's boyfriend with whom she has been having a secret relationship for some time. The first scene between Chris and Darlene's display of affection for each other looked sweet enough to make someone squirm (no offense meant for couples who still go for the mushy break-and-makeup thing). However, their relationship proves to be a key element to the story as viewers will soon to find out.
ADVERTISEMENT - CONTINUE READING BELOW
Petty lies, worry, and driving can make a very bad mix as Chris and Darlene's romantic date leads to tragedy. The family's unica hija discovers that her parents met a car accident (because they were worried for her safety). The crushing revelation of her father being dead and her paralyzed mom changed the life of Darlene forever. Faced with debts and emotional breakdowns, Darlene slowly opens her eyes to independence as she carries the burden she herself has caused.
In time, Darlene matures into an independent woman who succeeds in making ends meet. Although they lose their spacious house, Darlene builds a new home—a home within the family.
THEATRICAL INFLUENCES. It looks like that KC has brought her all experience from theater in this episode of MMK as she clearly gave her 100% in all aspects. However, her way of acting might have made some people think that the episode would be more interesting if it were set as a stage play. The entrance, exit, and bodily movements of KC really differentiated her from her co-stars.
Nonetheless, her portrayal as a carefree girl-turned-independent head of family is as seamless as it can get. When it comes to those "emotional moments," KC is automatic. By automatic, it means that it takes no effort for her to feel the moment, making it more believable and appreciated, whether it is crying or laughing.
Her onscreen chemistry with Derek was fairly measured, making their scenes together well-executed and properly proportioned to the story's situation. Derek, for his part, looked well with KC and there is a possibility that future projects between the two will prove beneficial.
KC's scenes with Agot Isidro dominated the story and the exchange between the two of them in the later parts was very convincing. Agot's depression, mixed with KC's frustration and determination, was so passionate that some people might be tempted to called out, "Bumangon ka na kasi! Don't give up!" while others might resort to measuring the amount of tears shed during their confrontations.
ADVERTISEMENT - CONTINUE READING BELOW
For me, a tear-jerking scene in this story was the part when the family finally moves to a smaller house. KC's character, who felt bad about leaving the original house, comments that they have to make do with the existing one. Agot replies with, "It's just a house, but you've kept the family together."
Overall, KC has done an exceptional performance in this MMK episode. Considering that this is her first TV appearance, one can expect more surprises from this new face on Philippine TV.