ABS-CBN's version of Darna headlined by Jane de Leon is finally coming to television in 2022.
Darna is the iconic superhero portrayed through the years on film and television by several actresses. She has left her mark in Pinoy pop culture, with viewers excited to see her every comeback.
But, lest anyone forget, Darna's journey is not complete without her human alter-ego, Narda. Narda is that simple girl who becomes the keeper of the magical stone that transforms her into the superhero Darna.

Without Narda there is no Darna.
The teaser of 2022's Darna, launched during the ABS-CBN Christmas Special of December 18, gave a sneak peek of Jane as Narda.
On television, the very first Darna was portrayed by Lorna Tolentino in the 1977 series aired on KBS-9.
Jane is the third actress to portray Narda and Darna in the new millenium.
The first two versions of Darna in the 2000s were both created by GMA-7. In 2005, Angel Locsin played Narda and Darna. In 2009, it was Marian Rivera.
In each incarnation of Darna, the creative and production teams had different takes on Narda—from her physical appearance, her character background, her relationship with the characters, and the story about how she became the protector of the stone that transforms her into Darna.
PEP.ph (Philippine Entertainment Portal) takes a look at how the three modern TV versions differ in breathing life to Narda.
NARDA'S LOOK
In all three versions, Narda is portrayed as a simple, kind-hearted girl. The difference lies in the physical look and styling of this mortal alter-ego of Darna.
In the 2005 version, Angel Locsin's Narda wears simple, plain-colored shirts and denim pants.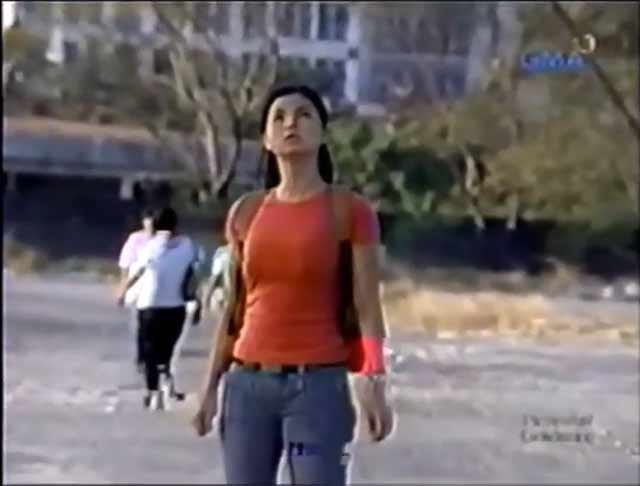 She also has her hair in a ponytail, especially when she does her work at the wet market.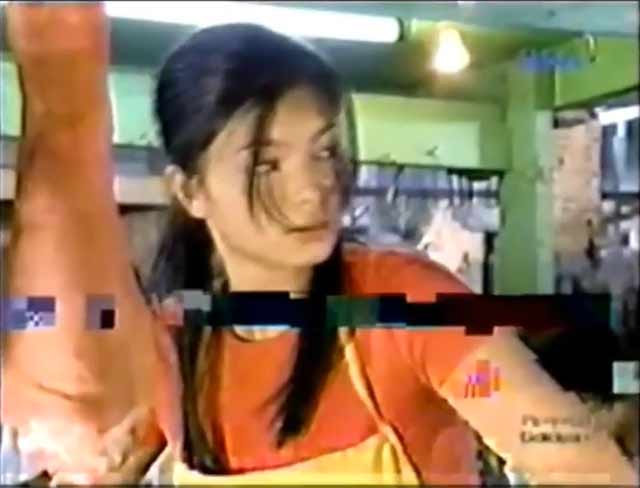 She juggles a lot of jobs, so Narda is also seen wearing the uniform of a janitress for her work in a big company. This is where she meets Efren (Dennis Trillo), her love interest.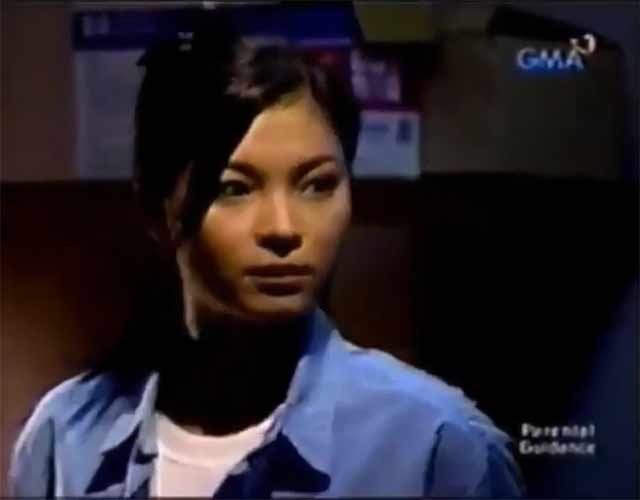 For Marian Rivera's version of 2009, the creative team made certain to reinvent Narda to make her different from Angel's version.
Now, Narda is a cripple. For this, the creative team went all the way back to the Darna movies of Vilma Santos (Lipad, Darna, Lipad) and Gina Alajar (Darna and the Planetman, with Gina Pareño as Darna).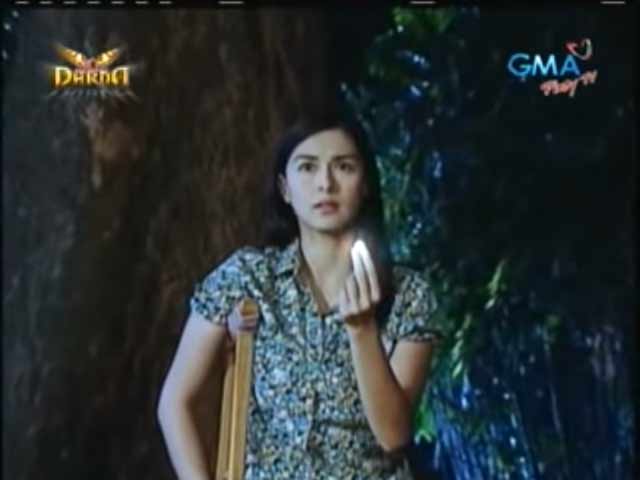 Marian's Narda wears her hair down. Her styling reflects her upbringing in an orphanage run by the religious: Narda is always seen wearing a blouse, a long skirt, and a scapular.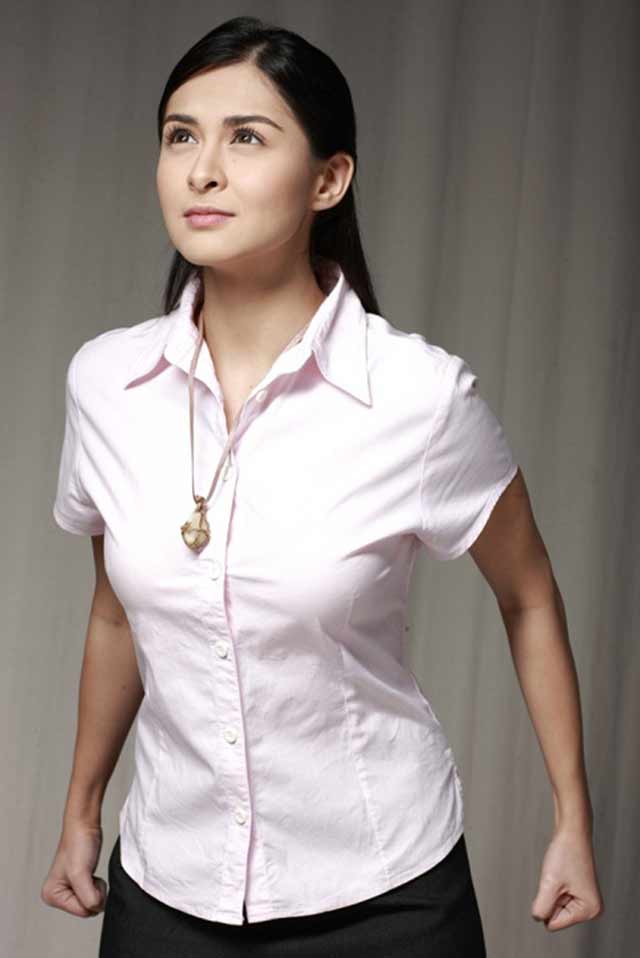 Jane de Leon's Narda in ABS-CBN's upcoming 2022 version has two hairstyles, which suggests a timeline of events.
Narda's first hairstyle is a bob cut. She sports this in her younger years, when her mother (Iza Calzado) hands down the stone to her and starts training her to become a superhero.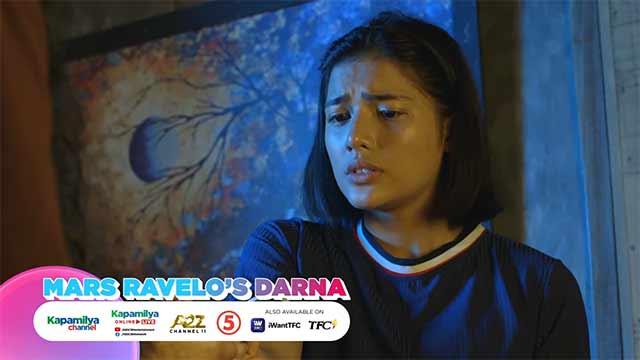 In her scenes with short hair, Jane is also seen wearing a plain shirt and shorts.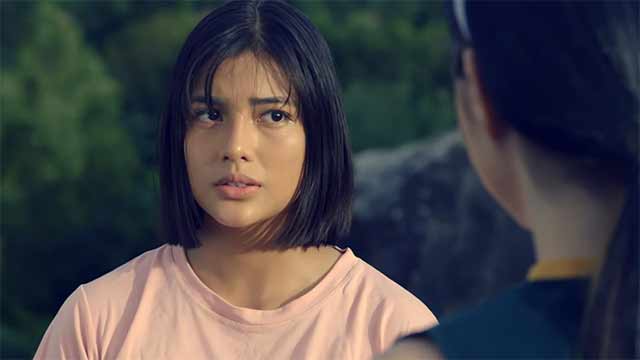 The teaser shows Narda encountering zombies. This time, Jane's hair is noticeably longer and tied up in a ponytail. Narda wears plain-colored tops and jeans in this timeline.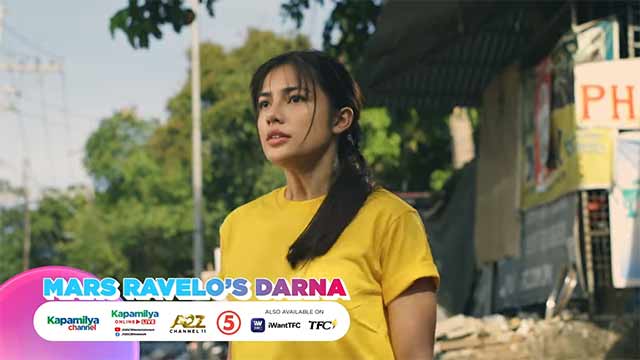 NARDA BECOMES THE PROTECTOR OF THE STONE
One of the most important scenes in Darna is how the magical stone is handed down to Narda.
In Angel's Darna in 2005, a shining stone catches the attention of the young Narda, who then keeps it. Aio (Maureen Larrazabal), the keeper of the stone from the planet Adranika, witnesses this, and believes that Narda is destined to become the stone's new protector.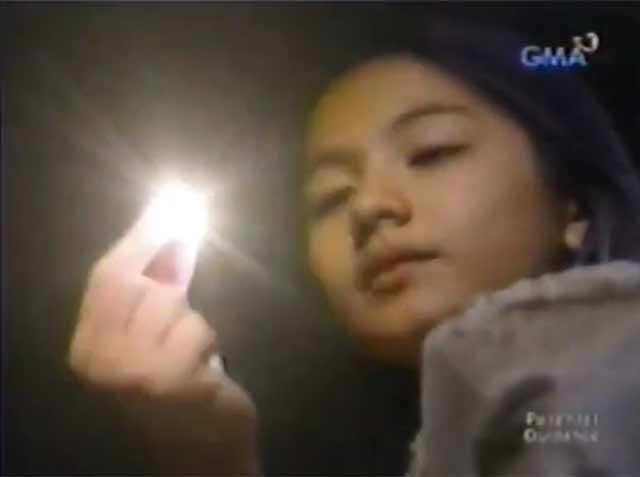 However, Narda experiences many unfortunate events in her life, including the disappearance of her best friend Valentina (Alessandra de Rossi) who is devoured by a humongous snake. The same creature is also responsible for the death of her parents (Lani Mercado and Tonton Gutierrez).
The orphaned Narda and younger brother Ding (CJ Muere) end up as maltreated helpers in the household of Prospera (Sandy Andolong), the mom of Valentina.
Narda blames the stone for the misfortunes in her life and throws it into the river.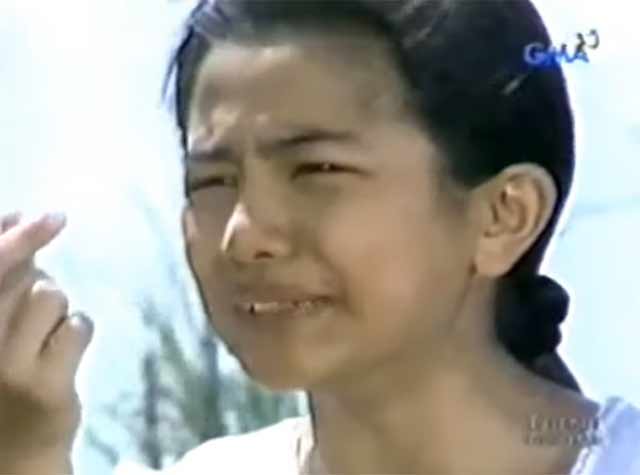 Aio sees Narda after her fight with Braguda (Celia Rodriguez) and tells her that she is destined to become the stone's new protector. Narda finally agrees to keep the stone.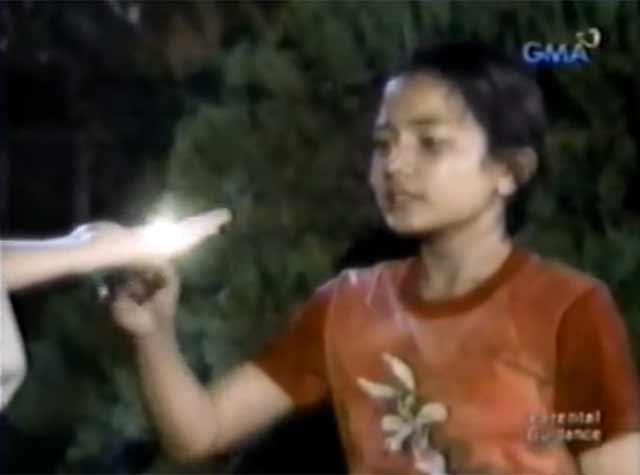 But Narda does not use the stone until eight years later. Now a grown-up, Narda dreams about her encounter with Aio and the stone.
She then comes across an older Aio (Caridad Sanchez), whom she does not recognize at first. Aio tells her that the right time has come for her to use the stone.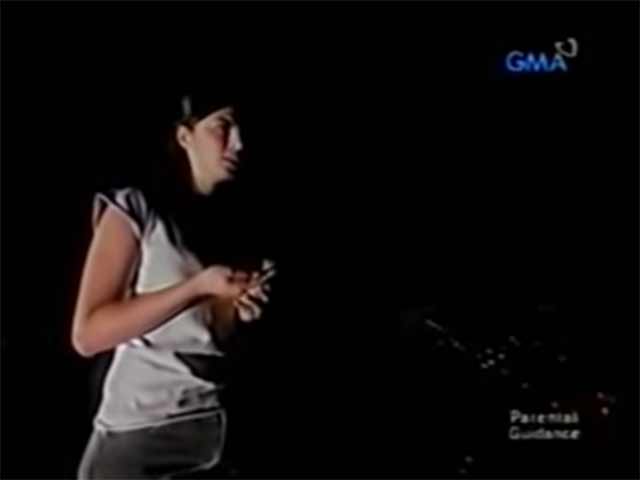 It is then that Narda goes to a rooftop, swallows the stone, and transforms into Darna.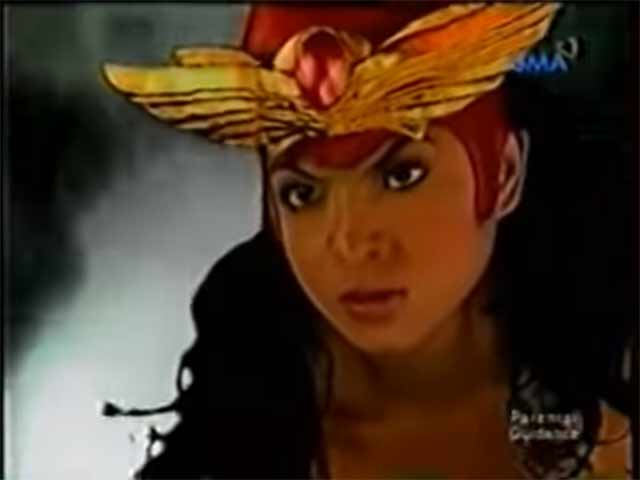 In the 2009 version with Marian Rivera in the lead, Narda is already a grown-up when the stone's original Guardian (Angel Aquino) anoints her to become the new protector of the stone.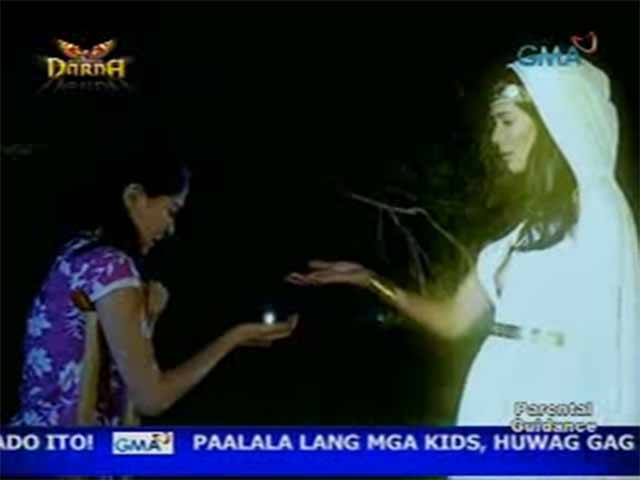 Narda, heartbroken after giving up her first love Eduardo (Mark Anthony Fernandez) to her best friend Valentina (Iwa Moto), refuses the responsibility. This is because she believes that a simple and crippled woman like her will be unable to protect the world.
However, the appearance of evil creatures in their town makes Narda think twice about her decision. As she cries in the rain, Narda calls the Guardian and agrees to take on the responsibility at last.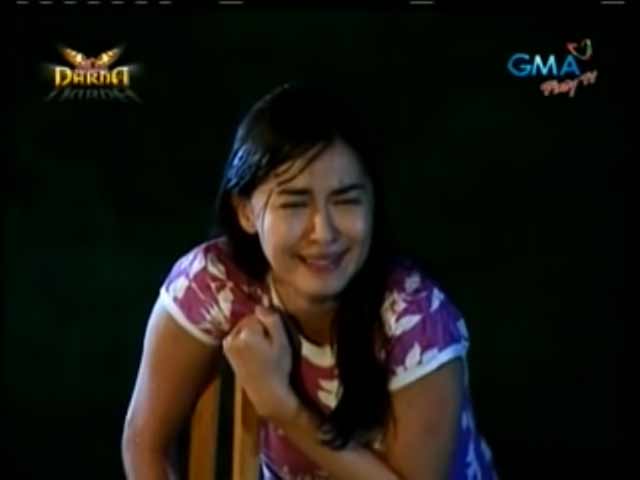 The Guardian shows up and hands over the magical stone. Narda now willingly takes the stone, swallows it, and transforms into Darna, ready to fight evil forces taking over the mortal world.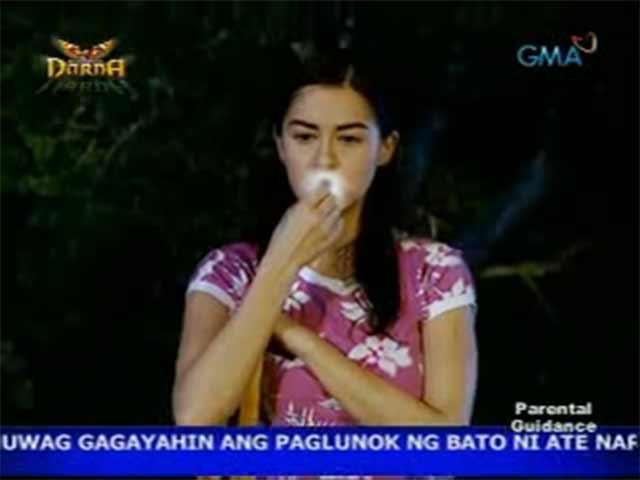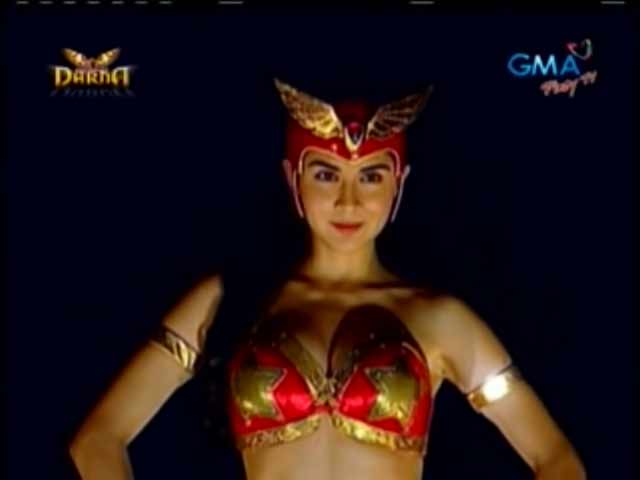 Jane's version is yet to be revealed. The trailer does not show the transformation of Jane from Narda to Darna.
But the trailer does show the teenage Narda being given the stone after her mother Leonor (Iza Calzado) tells her she is destined to become the stone's next protector.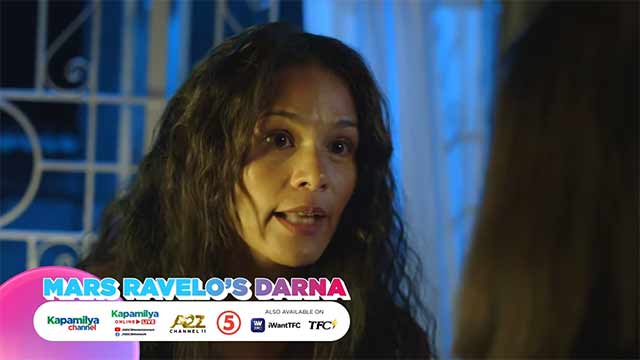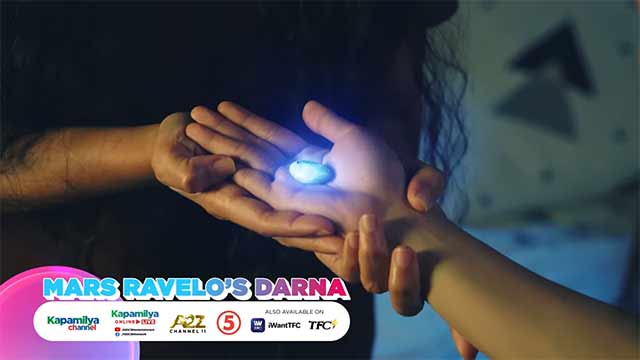 Narda is then trained by her mother before Narda becomes Darna.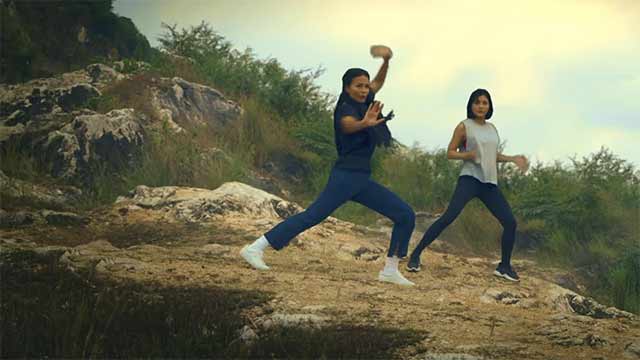 NARDA'S RELATIONSHIP WITH VALENTINA
In the first two versions, Narda is shown to be friends with Valentina, a bitter, deformed woman with venomous snakes in her head. The two would become bitter rivals in love and power.
In the 2005 version, Narda (Angel Locsin) and Valentina (Alessandra de Rossi) are childhood friends. But because Narda is poor, Valentina's mother Prospera does not approve of Narda's presence in their lives.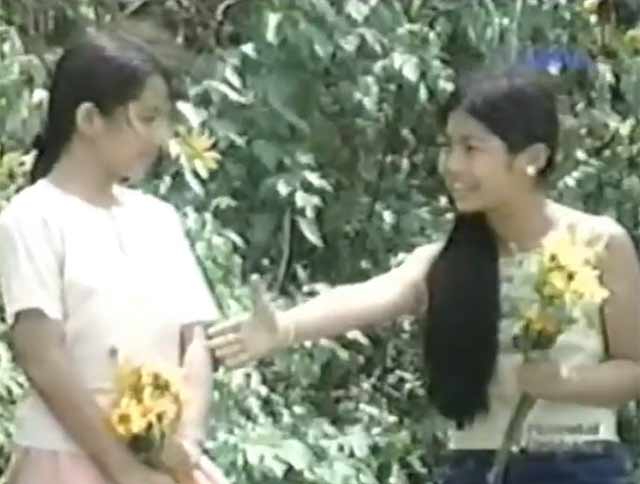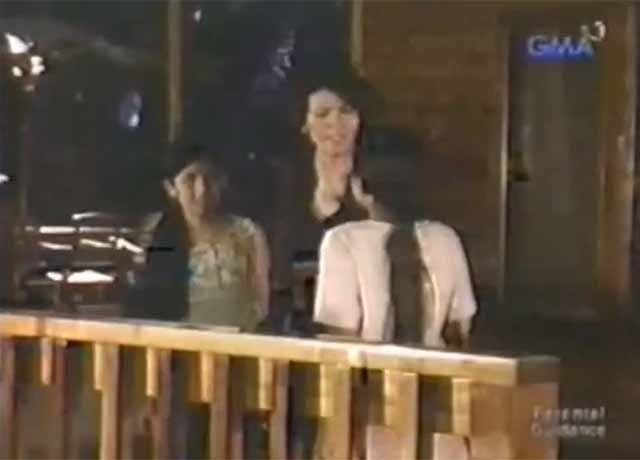 The relationship between the two childhood friends is strained when Valentina is kidnapped by a giant snake that transforms her into a snake woman.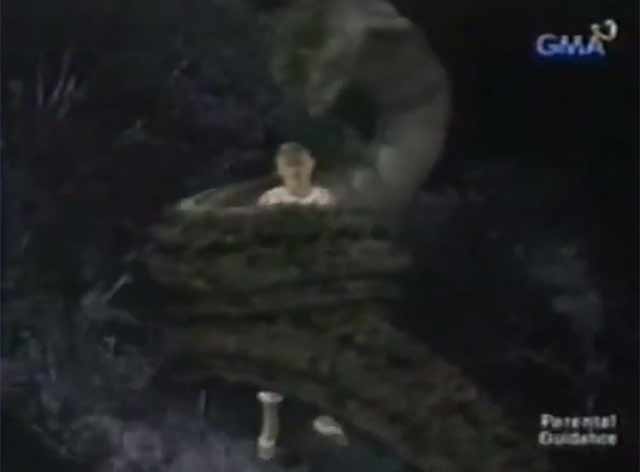 Years later, Narda and Valentina meet again and fall in love with the same man: Efren (Dennis Trillo). This hurts their already strained relationship.
In the 2009 version, Narda (Marian Rivera) and Valentina (Iwa Moto) grow up as best friends.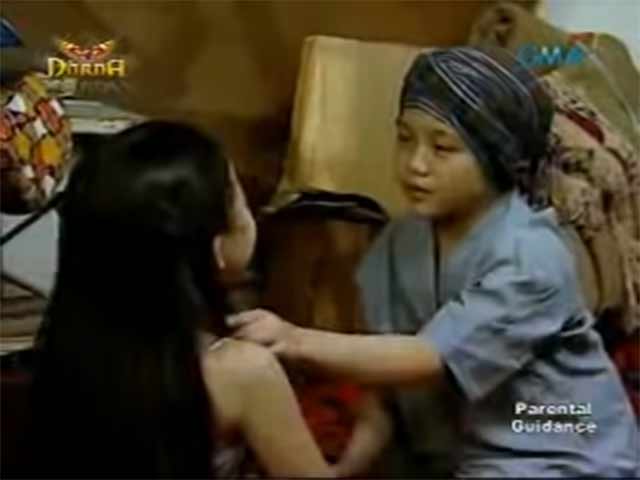 Their friendship ends when they become rivals for the attention and love of Eduardo (Mark Anthony Fernandez), also their childhood friend.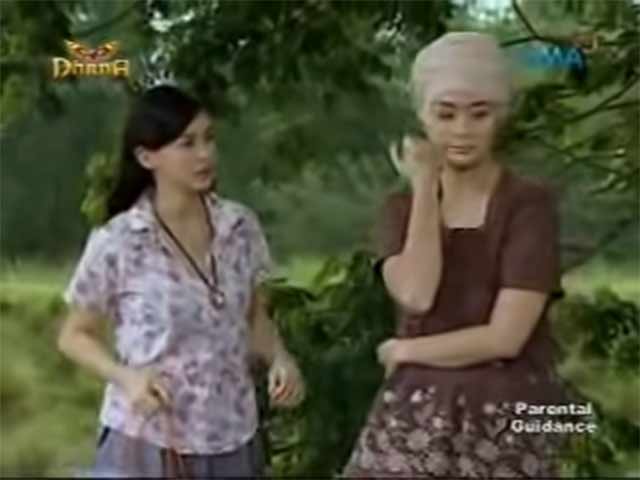 Jane's Darna has yet to narrate Narda's relationship with Valentina (Janella Salvador), but the teaser shows a scene where a teenage Narda is talking to a girl who is presumed to be Valentina.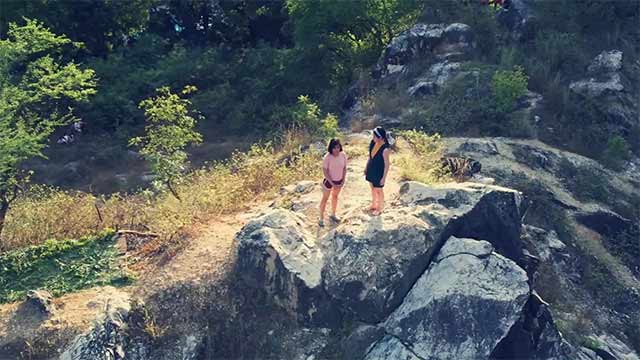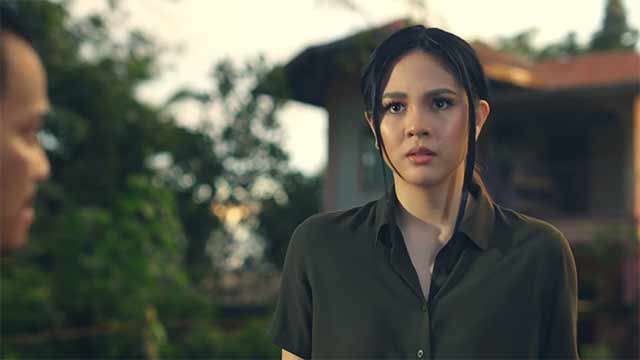 As ABS-CBN's Darna premieres in 2022, more events will show how similar or different its storyline will be from earlier Darnas, as well as Jane's own attack on her characters as Narda and Darna.
Use these Nike promo codes when you shop or order online. Marami pang ibang coupons dito.