Truly a sucker for love stories, the Pinoy audience gets its fill of romantic drama series that have gotten hotter and hotter over time.
In this month of love, PEP.ph (Philippine Entertainment Portal) lists down some of the most romantic and torrid kissing scenes in teleseryes that aired on ABS-CBN and GMA-7 over the last two years.
Warning: Totally NSFW content ahead!
BEAUTY GONZALEZ AND KELVIN MIRANDA IN LOVING MISS BRIDGETTE
One drunken moment leads to a steamy night between teenager Marcus (Kelvin) and Bridgette (Beauty Gonzalez), a single woman in her 30s.
The night starts with the pair pouring out their frustrations in life over bottles of beer. Then charmed by Bridgette's beauty and vulnerability, Marcus is unable to control himself and grabs Bridgette to give her a passionate kiss.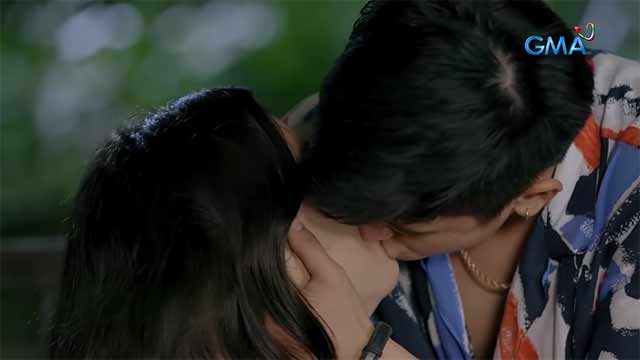 The passionate kiss leads to a one-night stand, meant to be forgotten until their paths cross again when Bridgette becomes a guidance counselor in Marcus' school.
SHERYL CRUZ AND JERIC GONZALES IN MAGKAAGAW
Veron (Sheryl) and Jio's (Jeric) forbidden love affair happens in one night.
Faced with a failing marriage, an overwrought Jio drowns his sorrows over a bottle of wine. He is seduced by Veron, who bitterly resents his wife Clarisse (Klea Pineda).
Finding an opportunity to hurt Clarisse, Veron kisses Jio, who is too drunk to resist her.
He gets aggressive, giving Veron a long, lustful kiss that leads to them in bed together all night.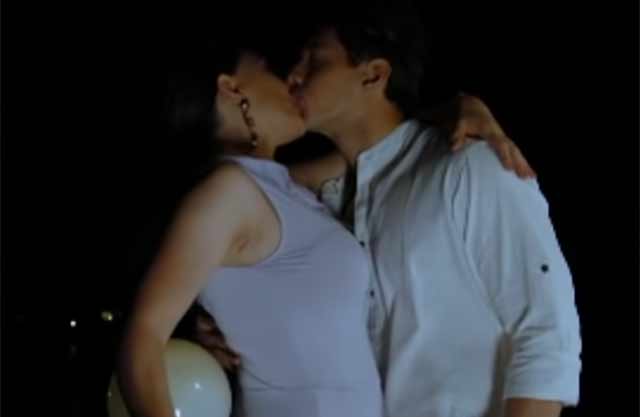 JASMINE CURTIS SMITH AND ALDEN RICHARDS IN THE WORLD BETWEEN US
It's Lia (Jasmine) and Louie (Alden) against the world, as their families oppose their relationship and it takes a lot for their love story to reach its happy ending.
So, when they finally find the courage to fight for their love, Louie loses no time proposing to Lia.
But in the exhilaration of their newly found freedom, suppressed no more, Lia and Louie consummate their marriage ahead of their wedding.
It starts with them dancing to sweet music and kissing passionately.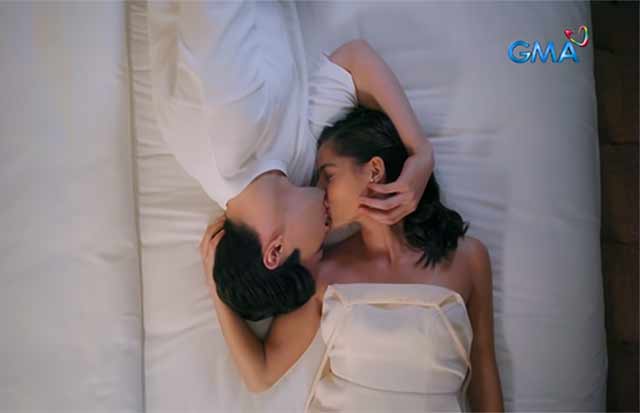 Reaching the point of no return, they end up stripping their clothes in total surrender.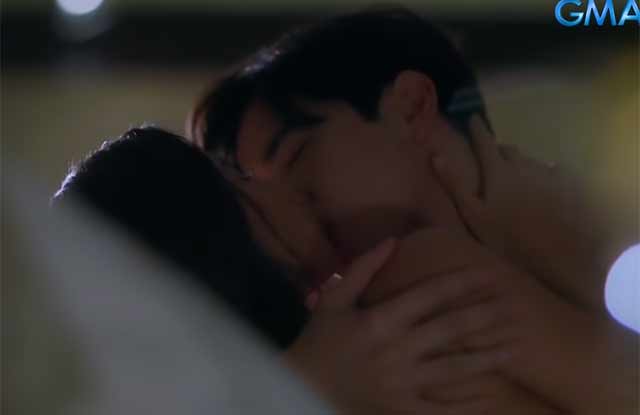 KIM CHIU AND XIAN LIM IN LOVE THY WOMAN
The longer you hold your emotions for a person, the more your love for each other becomes harder to resist.
This is the case for Jia (Kim) and David (Xian), who start an illicit affair while Jia's sister Dana (Yam), is in a coma. Dana also happens to be David's wife.
When their affair is exposed, Jia decides to leave and stay away from her family and David.
However, David cannot forget Jia, so he looks for her and finds her drinking in a bar.
Jia tries to resist temptation but David continues to pursue her. Even if she walks out on him, David is persistent and runs after her.
This intensifies their desire for each other, and upon staring at each other's faces, they exchange a passionate kiss.
The kiss leads to a fiery but sinful night of impassioned sex.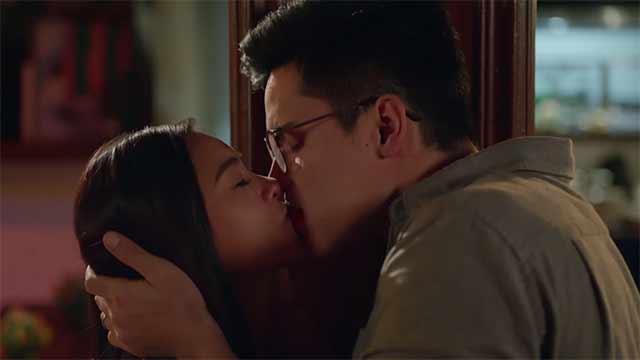 YAM CONCEPCION AND GERALD ANDERSON IN INIT SA MAGDAMAG
The relationship of Rita (Yam) and Tupe (Gerald) escalates to a whole new level after an afternoon in the waterfalls.
What starts as a fun swimming trip leads to Rita and Tupe realizing their feelings for each other.
As they feel the drop of water from the falls, Tupe is distracted by Rita's sex appeal.
He then removes her blouse and starts kissing her. Rita gives in, and they express their burning love for each other.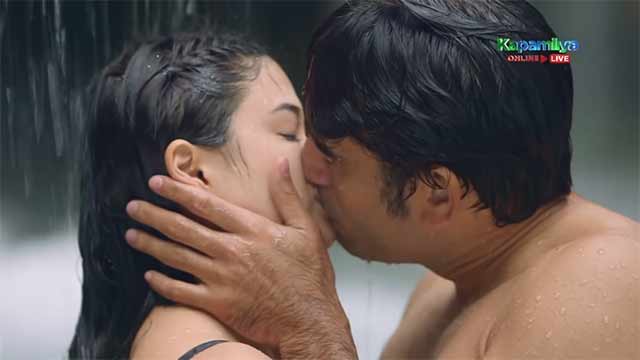 IVANA ALAWI AND KIT THOMPSON IN SINO ANG MAYSALA?
Lolita (Ivana) and Greco (Kit) belong to the same set of friends, making it hard for them to get into a relationship.
They take their secret relationship to the next level when they cannot resist each other during a night out with friends.
Greco wants to express his love for Lolita publicly, but she won't let him.
So Lolita brings Greco to a dark, vacant area inside the bar and gives him a steamy kiss. The pair starts making out in a place where no one can see them.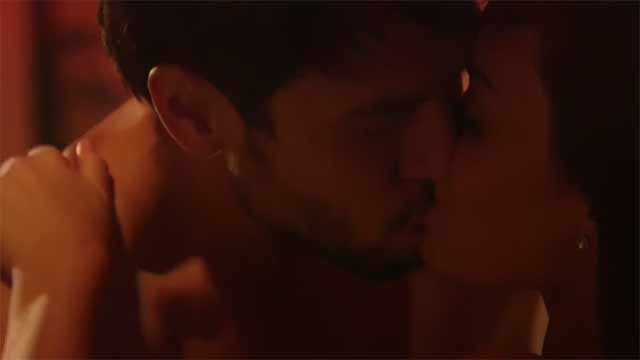 RITA DANIELA AND KEN CHAN IN ANG DALAWANG IKAW
In Ang Dalawang Ikaw, Rita and Ken play married couple Mia and Nelson. Their relationship gets strained when Nelson disappears after Mia suffers a miscarriage.
Apparently, Nelson has dissociative identity disorder and assumes the identity of Tyler.
Nelson later returns to Mia, but he would have attacks that would turn him into Tyler.
One night, captivated by Mia's beauty, the scheming Tyler pretending to be Nelson aggresively gives Mia a passionate kiss.
Mia is confused, but believing she is making love to her husband, she gives in and returns the kiss.
It leads to a passionate night of making love with Mia not knowing Nelson's condition is manifesting again in full force.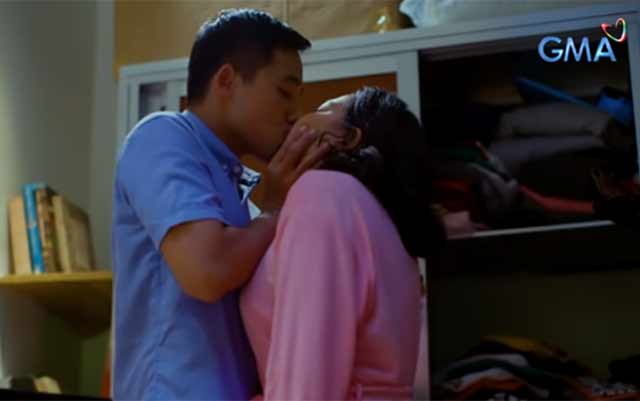 We are now on Quento!
Download the app
to enjoy more articles and videos from PEP.ph and other Summit Media websites.