Dramas are fast becoming the gateway to a country's culture, and The Broken Marriage Vow is bringing the Philippines to a global audience.
The ABS-CBN adaptation of BBC's Doctor Foster, aside from local Kapamilya broadcast platforms and The Kapamilya Channel, can be seen on Viu alongside other Asian dramas.
With that kind of reach, The Broken Marriage Vow has the unique opportunity to showcase many aspects of Filipino culture.
Here are four ways that The Broken Marriage Vow has a uniquely Pinoy flair that sets it apart from the other adaptations.
STRONG FAMILY TIES
The Broken Marriage Vow tells the story of Jill Ilustre (Jodi Sta. Maria), a successful doctor whose husband David (Zanjoe Marudo) has an affair with the young and beautiful yoga instructor Lexy Lucero (Sue Ramirez).
As an adaptation, The Broken Marriage Vow cannot help but be compared to other versions, particularly South Korea's The World of the Married, the highest-rating drama in Korean cable TV history.
The World of the Married became popular in the Philippines when it was first aired on Viu.
ABS-CBN later aired a Tagalized version titled The World of a Married Couple via Kapamilya Channel in 2020.
Read: Battle of Doctor Foster trailers: The World of the Married vs. The Broken Marriage Vow
One significant difference that The Broken Marriage Vow has from its Korean counterpart is it fleshes out both sides of the family, giving its leads a strong support system.
Orphaned Jill has Tatay Jose (Ronnie Lazaro) and Tita Amy (Olive Cruz) in La Union, while David has his mother Marina (Susan Africa) and brother Migs (Brent Manalo).
Even Lexy has her parents Fred (Art Acuna) and Nathalia (Rachel Alejandro), and Yaya Maggie (Malou Crisologo), who is treated like a part of the family—and this is very unique to the Pinoy culture.
Each character plays a significant role in guiding the leads toward making decisions about their lives.
Jill runs to La Union to think about her next steps following the discovery of David's affair, and hears two differing opinions from Tatay Jose and Tita Amy. Nanay Marina continually tries to convince David to do right by Jill and also tries to appeal to Jill on David's behalf, speaking from one mother to another.
Filipino family ties are especially clear in the big confrontation scene that takes place over a family dinner. In The World of the Married, the Korean stars simply seem shell-shocked by the news of the pregnancy and the affair.
But in The Broken Marriage Vow, the raw emotions of Lexy's parents are on full display. Every tatay can see himself in the way Fred lunges angrily at David, and every nanay can relate to the way Nathalia immediately rushes to her daughter's side to comfort her.
Read: Sue Ramirez hesitant to hit Jodi Sta. Maria's head in The Broken Marriage Vow's crucial scene
As Filipino culture gives special importance to the extended family, The Broken Marriage Vow thus has a more nuanced take on what it truly means to be a family.
GOSSIP
The trouble with giving importance to extended families is that people tend to feel like they have a right to dip their noses into everyone else's business.
Whether it's a Marites online or kumares gathering at the sari-sari store, gossiping is ingrained in Filipino culture. As such, the thought of what others will say has been a major factor to consider for many of the characters in The Broken Marriage Vow.
Lexy strongly considers aborting her baby for fear of what society would say about her and her child, unlike her Korean counterpart who is adamant about keeping her baby.
Nathalia harbors similar fears, and she believes that gossipmongers won't let the scandal die for as long as Jill continues to live her life in the City of Pines. This motivates Nathalia to urge Jill to leave Baguio so that everyone can live in peace.
However, peace doesn't seem to be on the mind of one character who is wreaking havoc by playing both fields.
As both Jill's co-worker and David's friend, Sandy (Angeli Bayani) is proving to be the number one gossiper in the series. While her Korean counterpart was meddlesome, Sandy takes it to a new level in the way she feeds information to both sides, often preempting important news, such as telling David about the annulment before he could be served with the papers.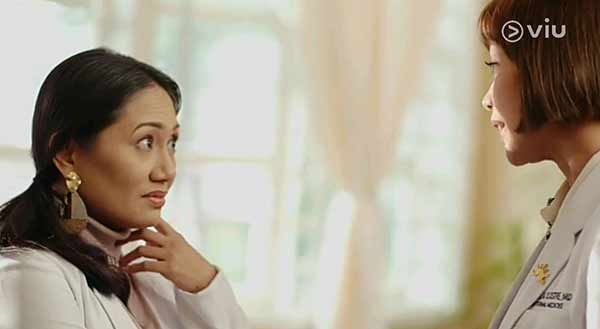 Just as in real life, gossip can come both from those closest to you and from complete strangers. It is gossip that threatens to bring down Jill's career, thanks to the scheming Enzo (Joem Bascon), the abusive boyfriend of Jill's student Diane (Jane Oineza).
The Broken Marriage Vow shows how news and negative feedback can become viral on social media, which is apt as the Philippines is touted as the social media capital of the world.
UTANG NA LOOB AND BAYANIHAN
The Broken Marriage Vow is also able to show Filipino traits, such as utang na loob and bayanihan in more subtle ways throughout the show.
Bayanihan is evident in the way the characters step in to help each other out.
Before Jill leaves for La Union, she leaves her son Gio (Zaijian Jaranilla) in the care of Nanay Marina, and when she is assaulted by David, their next-door neighbors Charlie (Ketchup Eusebio) and Carol (Bianca Manalo) are the ones that call the ambulance, take Gio to the hospital, and care for the teenager in the days after.
Even those outside Jill's immediate circle step up in big and small ways to show their gratitude.
One of Jill's patients from her medical missions gives her a goat since she loves to cook kalderatang kambing. Another patient named Ben (Lao Rodriguez) offers a big discount for Jill's new clinic space. As he tells Jill, "Siguro tayong mga mag-isa sa ngayon at mga walang katuwang sa buhay na lang ang magsusuportahan sa isa't isa."
However, the idea of "pagtanaw ng utang na loob" also has a negative side to it, as it can sometimes send people on a guilt trip.
Jill fails to land a job because the hospital has ties with the Luceros and can't afford to get on their bad side. David leverages on utang na loob during a negotiation with one of Jill's former clients. Even Tatay Jose laments Jill's apparent lack of utang na loob when she suspends him from his duties at the hospital because of his drunkenness.
All of these nuances, positive or negative, give viewers a picture of the complexities of Filipino culture.
FASHION AND MUSIC
Beyond showcasing our Filipino traits and values, The Broken Marriage Vow also makes it a point to provide a platform for our artistry.
Songs by Angeline Quinto, Kyla, Jona, and Morissette are consistently played throughout the series, while our native instruments are used to build and heighten anticipation in key scenes.
The characters' outfits are also given a Pinoy touch.
The series opens with a shot of Jill in a woven skirt paired with a white polo. It is to the show's advantage that it is shot entirely in Baguio, giving the stars an excuse to wear jackets and coats made of native fabrics.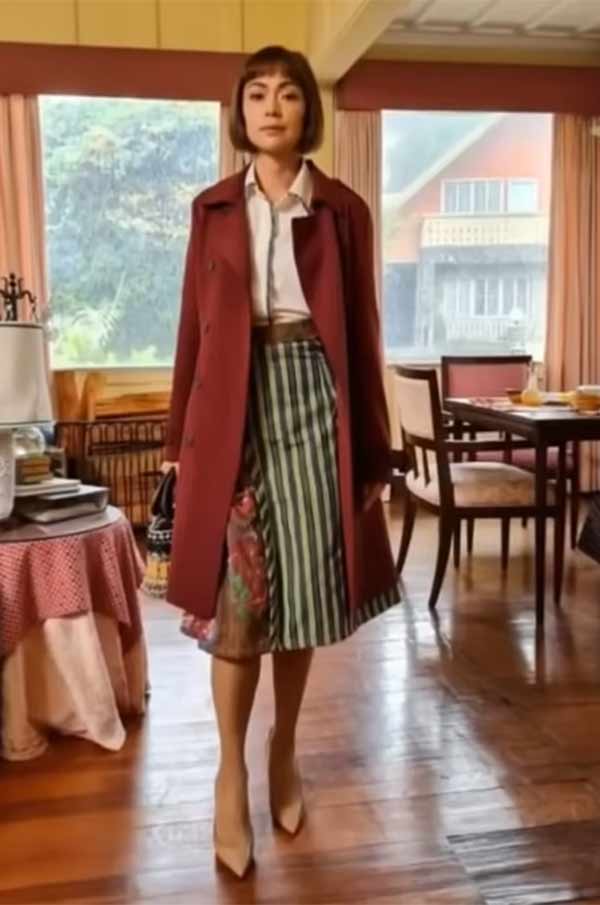 While the women of the series have fun with fashion in skirts, dresses, and tops with Filipiniana sleeves, the men are also able to wear Filipino fabrics, as seen in the colorful barongs worn by Attorney Pugong (Franco Laurel) and the polo shirts that David wears under his leather jacket.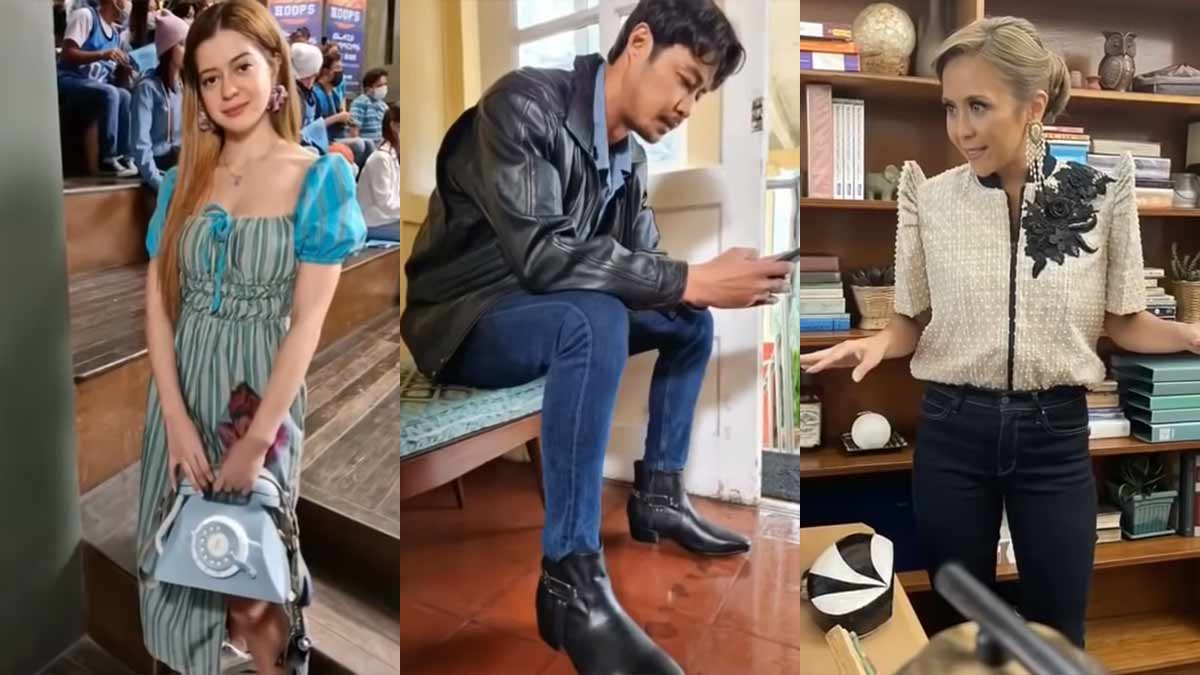 The accessories featured in the show also give a glimpse into Filipino creativity. From tote bags to elaborate earrings, necklaces, brooches, cuffs, and other accessories, all of these show how the modern Filipino is not afraid to make a statement through fashion.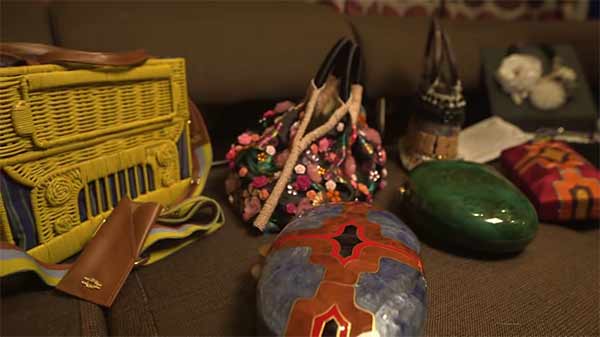 More than showing off our fashion on a global scale, The Broken Marriage Vow may also inspire Filipinos to incorporate our native fabrics into their casual wear.
As the show brings Filipino craftsmanship to the world, it also makes a significant impact on the local textile and weaving industry.
In fact, this is really the intention of The Broken Marriage Vow director Connie Macatuno, who also serves as the costume designer of the series.
She said in an interview, "This time, we get to wear the barong, the pinya on a daily basis. We get to wear the weaves of different places here in the Philippines and showcase original works of different designers that have global appeal."
All in all, The Broken Marriage Vow is not just a story of infidelity and how it can be the undoing of a family, but also a depiction of Filipino culture, traits, and artistry that deserves to be shown to the world.
PEPsters, what other uniquely Filipino traits did you spot in The Broken Marriage Vow?
We are now on Quento!
Download the app
to enjoy more articles and videos from PEP.ph and other Summit Media websites.