Both ABS-CBN and GMA-7 have produced teleseryes showing grotesquely disfigured characters.
They are actually popular fare among television viewers, typically garnering reasonably good ratings.
A genre different from the magical "fantaserye," some of these teleseryes have human characters with animal-like features and traits, others show superhuman beings.
PEP.ph (Philippine Entertainment Portal) lists 10 of these bizarre teleseryes with horridly misshapen characters as protagonists.
KAMBAL SA UMA
Network: ABS-CBN
Airing: April 20 to October 9, 2009
Kambal sa Uma was a TV adaptation of the 1979 movie headlined by Rio Locsin in dual roles as twins who were born with rat-like features after their mother ate rats when she was pregnant with them.
In 2009, ABS-CBN bought the rights to produce a remake, with Rio playing a special role as the mom of the twins. This time, Rio's characters in the movie were played by Melissa Ricks and Shaina Magdayao.
In the story, the twins get separated when they are banished from their village as the townsfolk believe being exposed to them bring bad luck.
Ella, played by Melissa, has hair, ears, and tail that resemble those of a rat. Fearing for her life, she grows up in hiding with her mother and has to wear a wig to be able to live a normal life.
The other twin, Vira, played by Shaina, is adopted by a rich family who dotes on her, believing the rat-like fur on her back brings good fortune. She grows up to become a beautiful, popular girl in her campus while hiding her secret.
Kambal sa Uma was a ratings winner during its run in ABS-CBN's Hapontastic that it ran for six months on the air. It also successfully launched Melissa and Shaina's careers as ABS-CBN's new drama princesses.
Kambal sa Uma is available for streaming on Jeepney TV's YouTube channel.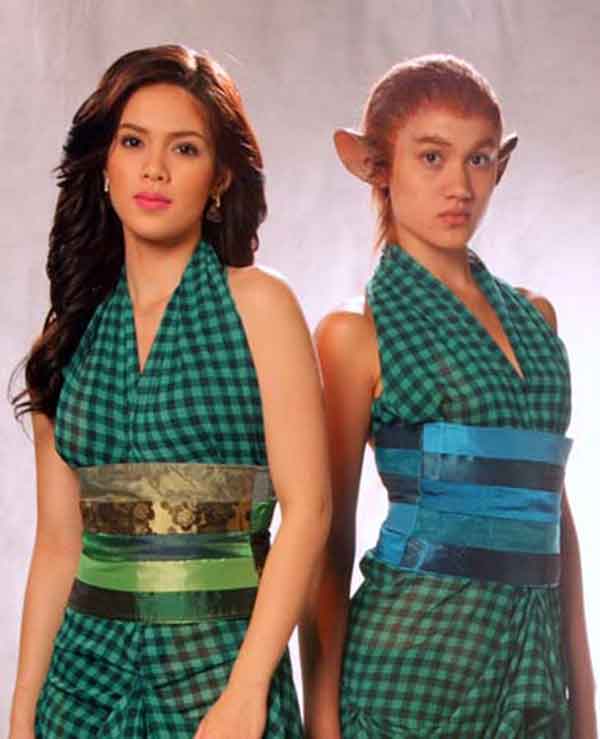 AGUA BENDITA
Network: ABS-CBN
Airing: February 8 to September 3, 2010.
In 2010, ABS-CBN did a prime-time TV adaptation of the fantasy comics serial Agua Bendita by Rod Santiago. It also launched Andi Eigenmann as a lead star.
In the series, Andi portrays the twins Agua and Bendita, both born miraculously after their mother drank the holy water from the town church.
The twins have very different physical features. Bendita has human features but is spoiled and a brat. On the other hand, Agua, born in water form, is kept in an aquarium. Staying in water makes Agua appear like a normal human being.
Aside from Andi, the project also launched the career of Xyriel Manabat. Her performance as the young Agua and Bendita had impressed the viewers that her short appearance in the show was extended to eight weeks.
There was even a report that Andi's delayed appearance in her supposed first lead project dismayed her mom, Jaclyn Jose. But it all ended well, and Andi was able to sustain the ratings of the show that it ran for seven months.
Agua Bendita is available for streaming on Jeepney TV's YouTube channel.
ROSALKA
Network: ABS-CBN
Airing: May 17 to October 22, 2010
Rosalka served as the launching pad of Empress after playing supporting roles in teleseryes.
She played the role of Rosa, a young woman who grew up being ridiculed because of her hunchback.
Growing into teenhood, Rosa transforms into a beautiful woman at a certain time of day. Apparently, there is a monstrous creature inside her back that kills people at night.
For her role in Rosalka, Empress earned the title "Empress of Drama."
Rosalka is available for streaming on Jeepney TV's YouTube channel.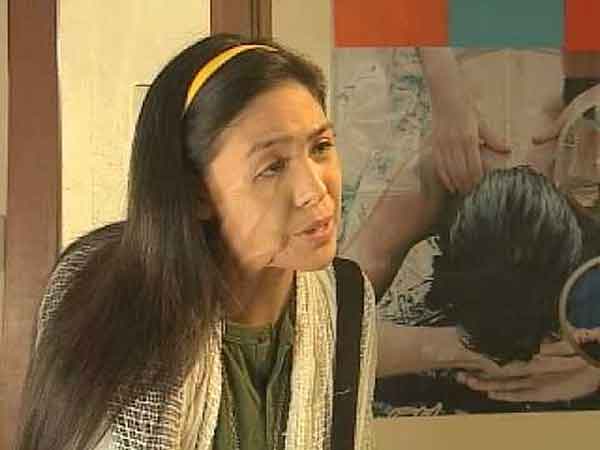 ALAKDANA
Network: GMA-7
Airing: January 24 to May 13, 2011
Alakdana started the trend in GMA-7 to produce teleseryes that feature lead characters in macabre circumstances.
The project, which groomed Louise delos Reyes into a homegrown actress, tells the story of Adana, a woman who grew up with a tail of a scorpion. As she keeps her secret, Adana falls in love with a rich and handsome man named Billy (Paulo Avelino).
This series was the first project of Alden Richards, who played the handicapped best friend of Louise.
Alakdana is available for streaming on GMA Network's YouTube channel.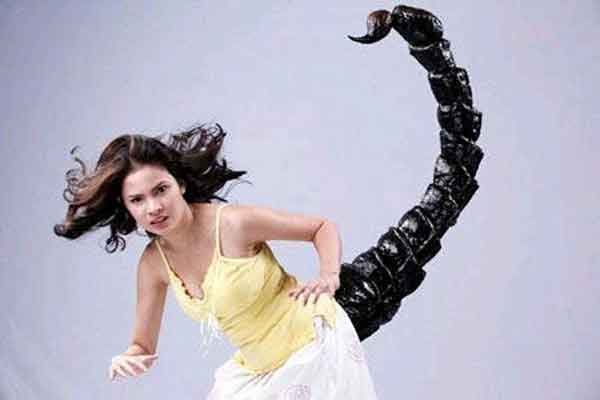 KOKAK
Network: GMA-7
Airing: November 14, 2011 to March 2, 2012
Kokak was GMA-7's TV adaptation of the 1989 movie starring Rachel Lobangco. For the TV adaptation, StarStruck V Ultimate Female Survivor Sarah Lahbati was chosen to portray the role. Sarah's leading men in the series were TJ Trinidad and JC Tiuseco.
Kokak tells the story of Kara (Sarah), a young woman cursed to become a frog. She has to find her true love to lift the curse.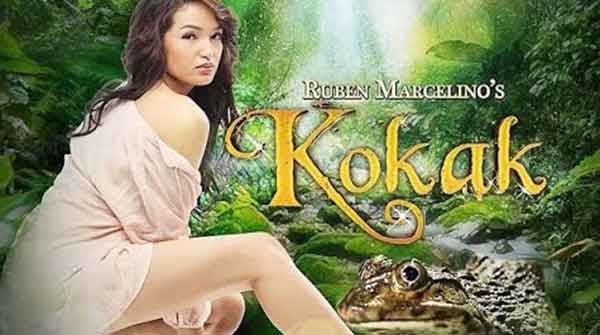 MIRABELLA
Network: ABS-CBN
Airing: March 24 to July 24, 2014
Mirabella tells the story of Mira (Julia Barretto), a young woman who grew up with a wooden-like face like her mother, Daisy (Dimples Romana), who was cursed.
Mira is ridiculed and bullied by her classmates for her appearance. Her crush, Terrence (Sam Concepcion), befriends her only because she helps him with his school assignments.
Mira's only real friend is the blind Jeremy (Enrique Gil). Even when he can see after an eye operation, Jeremy remains devoted to Mira.
A mysterious flower blooming in her mother's statue enables Mira to transform into Bella, a clear-faced beauty seeking revenge against the people who have wronged her as Mira.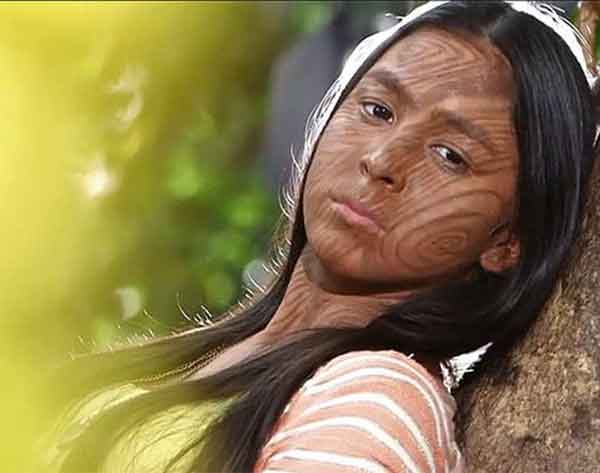 ANG LIHIM NI ANNASANDRA
Network: GMA-7
Airing date: October 6, 2014 to February 6, 2015
Ang Lihim ni Annasandra tells the story of Annasandra (Andrea Torres), a young woman who was cursed to become an "awok"—a black animal-like creature known to be "aswang" in their town.
Her redeemer in this twisted love story is the rich William (Mikael Daez).
The project was Andrea's first venture into doing sexy roles on TV as she had to wear a sexy tube and "super short-shorts."
Ang Lihim ni Annasandra was replayed on GMA Afternoon Prime in 2021, which registered higher ratings than the GMA-7 shows airing at the time on the afternoon slot.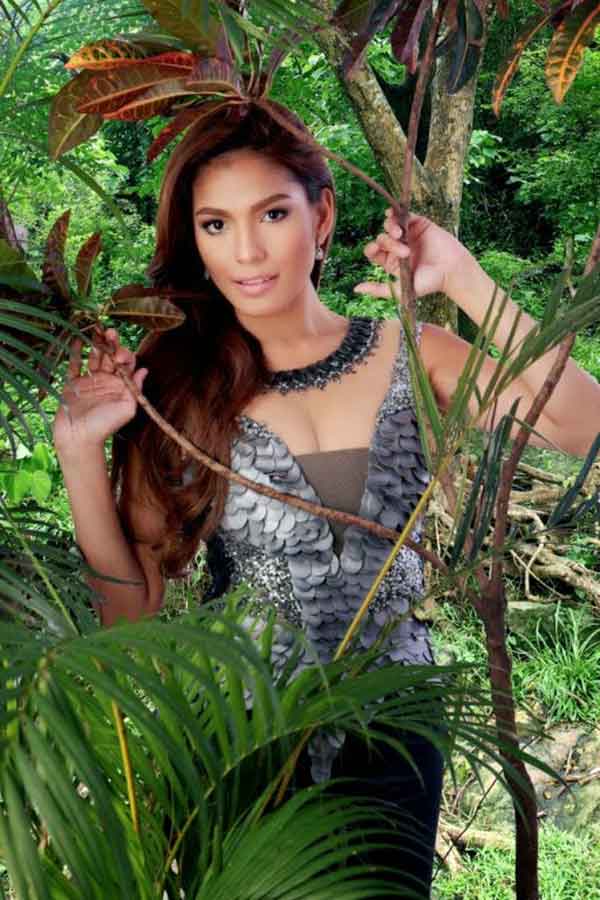 KARA MIA
Network: GMA-7
Airing: February 18 to June 28, 2019
Kara Mia was GMA-7's talked-about series in 2019 with Barbie Forteza and Mika dela Cruz in the leads.
Netizens were shocked by the trailer showing Barbie and Mika portraying the twins Kara and Mia in one body with a head bearing their faces, one in front and the other at the back.
In the story, the twins are born with a real medical condition called Disprosopus or craniofacial duplication, a congenital defect where they have two faces but share the same body.
For the show's purposes, supernatural elements and superstition were injected in the story as exemplified by an engkanto named Iswal (Mike Tan), Kara and Mia's "father."
One remarkable scene is the confrontation between Kara and Mia by the bridge. Barbie has to walk backwards and slap herself to show that Mika's character, whose face is at the back of Barbie's head, is controlling her.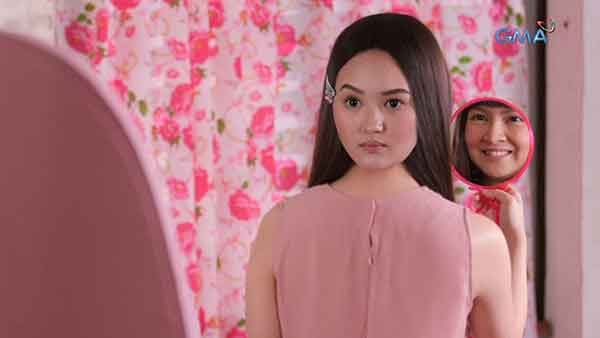 DRAGON LADY
Network: GMA-7
Airing: March 4 to July 20, 2019
Dragon Lady featured Janine Gutierrez in the lead, where she played Celestina, a woman who was cursed to have dragon-like features after her mother acquired a dragon statue that brought good luck.
One disturbing scene shows Bea Binene, who portrayed the young version of Celestina's mother (Diana Zubiri), giving birth to a humongous egg that hatches Celestina.
Apart from her dragon-like features, Celestina also has the power to breathe fire!
In the tragic scene where Celestina is burned alive by her enemies, she is saved and transformed into a normal, beautiful being by her own supernatural power.
From there, Celestina becomes Scarlet Del Fuego, a rich lady vowing revenge against the people made her previous life miserable.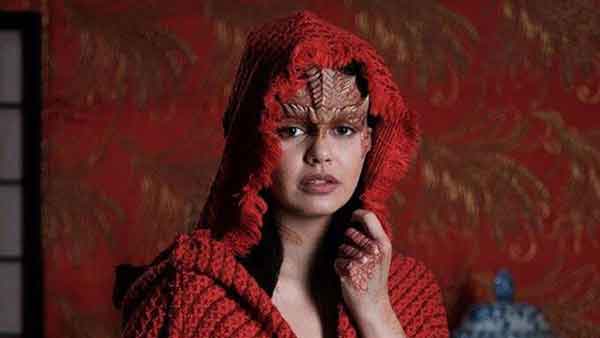 HIWAGA NG KAMBAT
Network: ABS-CBN
Airing: April 21 to August 25, 2019
Hiwaga ng Kambat, a weekend teleserye of ABS-CBN in 2019, was dubbed a horror fiction series.
The story revolves around the twins (Edward Barber and Grae Fernandez) whose mother Melissa (Sunshine Cruz) is cursed to have kids that will turn into bats.
The curse comes true, with one of the twins, Iking (Edward), looking like a bat and is abandoned by her parents. Iking is blind, has strong hearing, and turns into a humanoid bat at night.
Separated from Iking, the other twin, Mateo (Grae), grows up in a normal home but is impatient and hot-blooded.
Mateo and Iking's lives cross when they enter the same school and become intense rivals, not knowing they are twins.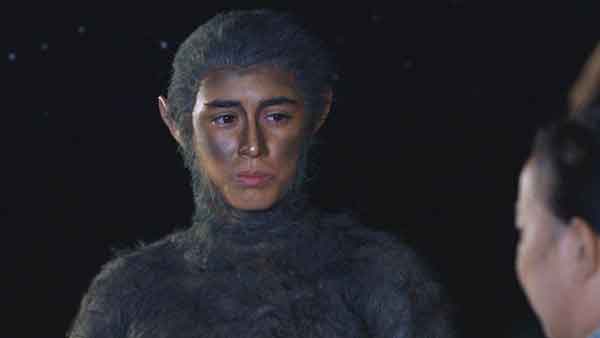 We are now on Quento!
Download the app
to enjoy more articles and videos from PEP.ph and other Summit Media websites.