The whole showbiz industry continues to mourn the death of Susan Roces, who was once known as the Queen of Philippine Horror Movies.
In the span of her 70-year career, Susan starred in horror movies that were so timeless, some of them were serialized on television under ABS-CBN's defunct SineSerye Presents "The Susan Roces Cinema Collection."
This special tribute featured TV adaptations of three of Susan's best horror movies: Patayin Mo Sa Sindak Si Barbara, Maligno, and Florinda.
Later, ABS-CBN was able to secure the rights to three other Susan Roces movies and turned these into TV adaptations as well. These were Maruja, Mundo Man ay Magunaw, and Nasaan Ka Nang Kailangan Kita.
These adaptations were headlined by A-listers and also launched the careers of many dramatic actors we have today.
As a tribute to the late Queen of Philippine Movies, PEP.ph (Philippine Entertainment Portal) looks back at some of Susan's timeless movies that were retold on television in the past few years.
PATAYIN MO SA SINDAK SI BARBARA
The 1974 film Patayin Mo Sa Sindak Si Barbara is probably Susan's most-celebrated horror movie.
Susan plays Barbara, a woman who loves her sister Ruth (Rosanna Ortiz) so much, she is willing to sacrifice her own happiness and Fritz (Dante Rivero), the man that she loves. Barbara then decides to work in the States to mend her broken heart.
Later, Barbara is devastated to find out that Ruth killed herself. Upon her return to the Philippines, Barbara gets haunted by the spirit of her sister. Apparently, Ruth killed herself because she believed Barbara and Fritz were having an affair.
Patayin Mo Sa Sindak Si Barbara was a hit that spawned three remakes.
The first was the 1995 Star Cinema film titled Patayin Sa Sindak Si Barbara. Lorna Tolentino played the title role, while Dawn Zulueta played Ruth. The man who gets between the two sisters was renamed Nick, and was portrayed by Tonton Gutierrez.
The second remake was the 2008 TV adaptation by ABS-CBN. Patayin Sa Sindak Si Barbara was the opening salvo of SineSerye Presents "The Susan Roces Cinema Collection," and starred Kris Aquino as Barbara. Jodi Sta. Maria portrayed Ruth, while Albert Martinez played Fritz.
Susan made her teleserye debut with ABS-CBN when the writers of Patayin Sa Sindak Si Barbara created a new character just for her. Susan played Amanda, the biological mother of Ruth. She treats Barbara like her own child, even if she is the daughter of her husband with another woman.
Patayin Sa Sindak Si Barbara the TV series was originally intended to air on a weekly basis. But because of people's clamor, ABS-CBN decided to air the 15-episode series on Primetime Bida.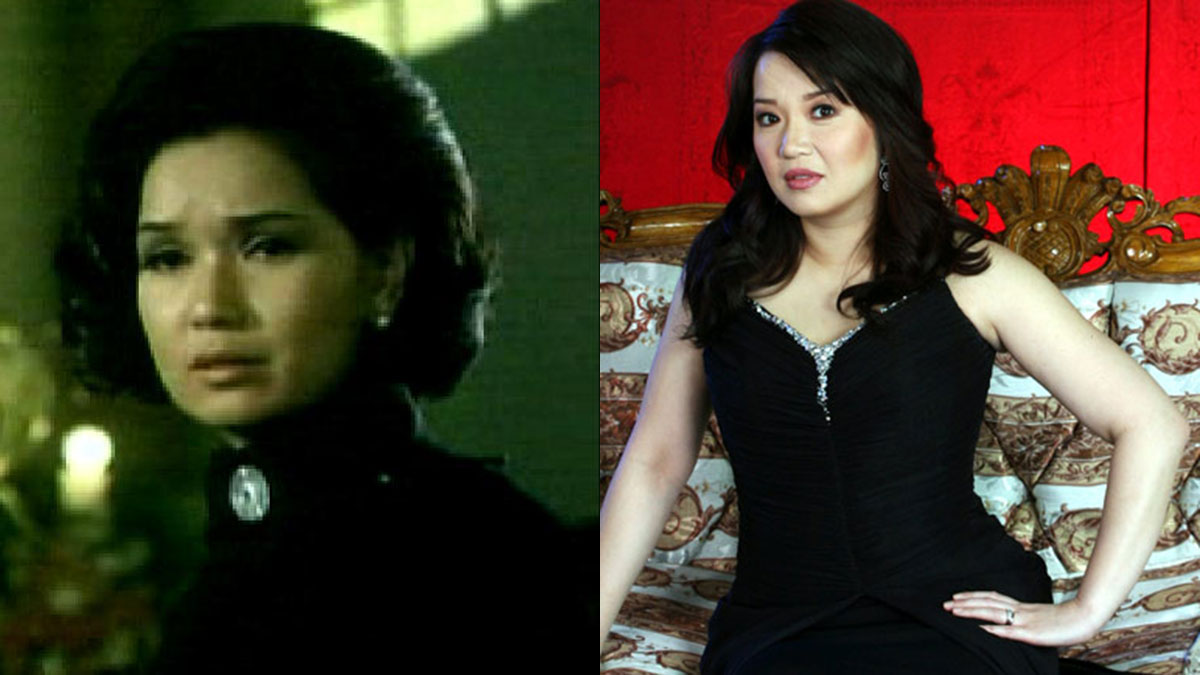 The third remake came in 2019, when Patayin Sa Sindak Si Barbara was turned into a digital movie for iWant TFC. Titled Barbara: Reimagined, it starred Nathalie Hart in the title role, Mariel de Leon as her ghost sister, and JC de Vera as the leading man. As the title suggests, modern twists were added to the story.
MALIGNO
The 1977 film Maligno served as the second installment to SineSerye Presents "The Susan Roces Cinema Collection."
It tells the story of Angela Cortez, a woman who is raped by an evil spirit. She gets pregnant as she is destined to give birth to the reincarnation of Satan. Angela is torn between protecting her child or killing him for the welfare of mankind.
In the 2008 adaptation that starred Claudine Barretto, Susan served as the show's narrator in the pilot episode. The show aired as a 20-episode mini-series on Primetime Bida.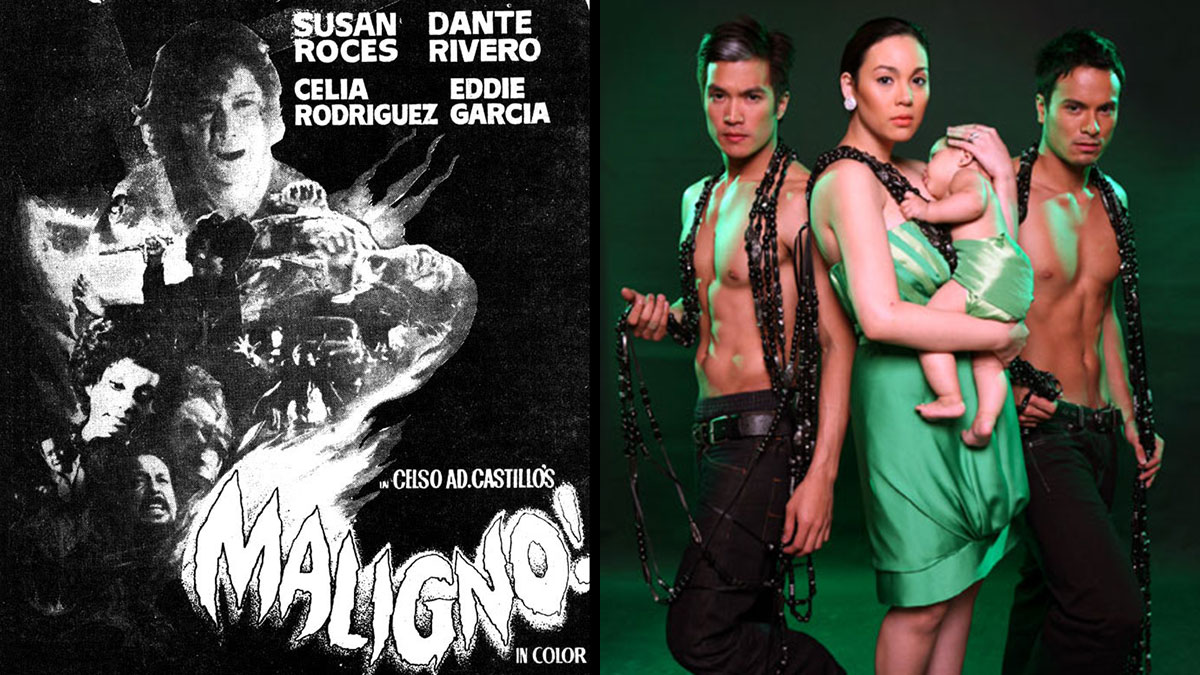 FLORINDA
Florinda was the third horror movie by Susan Roces that became part of SineSerye Presents "The Susan Roces Cinema Collection."
Shown in 1973, the movie tells the story of Florinda (Susan), a woman whose world shatters when her fiancé Rodrigo (Ramil Rodriguez) mysteriously disappears without a trace. At the same time, strange things start to unfold around her house, and these may be connected to the mystery behind her fiance's disappearance.
For the remake, Maricel Soriano was cast in the title role, and Florinda was originally slated to air in February 2009 to coincide with her birthday.
However, the network decided to delay the airing of the series. The show finally aired after seven months in September 2009.
The plot of the TV show remained faithful to the movie. It starred Jay Manalo portraying Maricel's fiancé and Cherry Pie Picache as the woman who kidnapped Jay.
Florinda was not originally part of "The Susan Roces Cinema Collection." It served as a last-minute replacement for another Susan Roces movie, Gumising Ka, Maruja, which was transferred to Komiks Presents.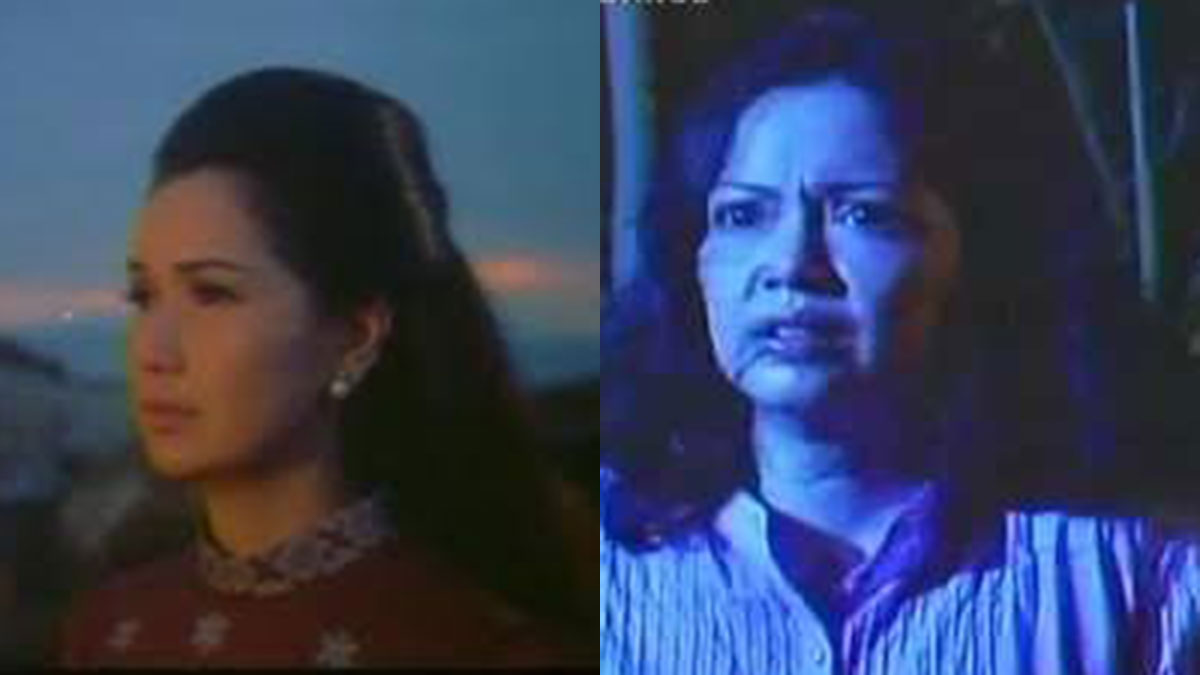 MARUJA
An issue of citing proper credits stalled the TV adaptation of Maruja.
A Mars Ravelo creation, Maruja is a Filipino comic book that tells the story of star-crossed lovers who are reincarnated to complete a romance that lasts a century.
The movie version was released in 1967, with Susan playing the role of Maruja and Romeo Vasquez as her partner.
In 1978, a remake titled Gumising Ka, Maruja was made. While Susan reprised her role as Maruja, the film was turned into a suspense thriller and added horror effects.
This version was supposed to be the basis of the 2008 TV adaptation under SineSerye Presents "The Susan Roces Cinema Collection." Sheryl Cruz, who happens to be the niece of Susan, and Ruffa Gutierrez were tapped to headline the show.
However, ABS-CBN decided to put the project on hold when the Ravelos stated that they also have to be credited in the title, since Maruja is Mars Ravelo's work.
In 2009, ABS-CBN decided to add Maruja to the collection of works by Mars Ravelo that aired in the weekly anthology Komiks.
Kristine Hermosa was given the dual role of Maruja and her present-day character, Cristy. Horror elements were also added to the reincarnation plot, including Cristy's psychic abilities that were not present in previous versions.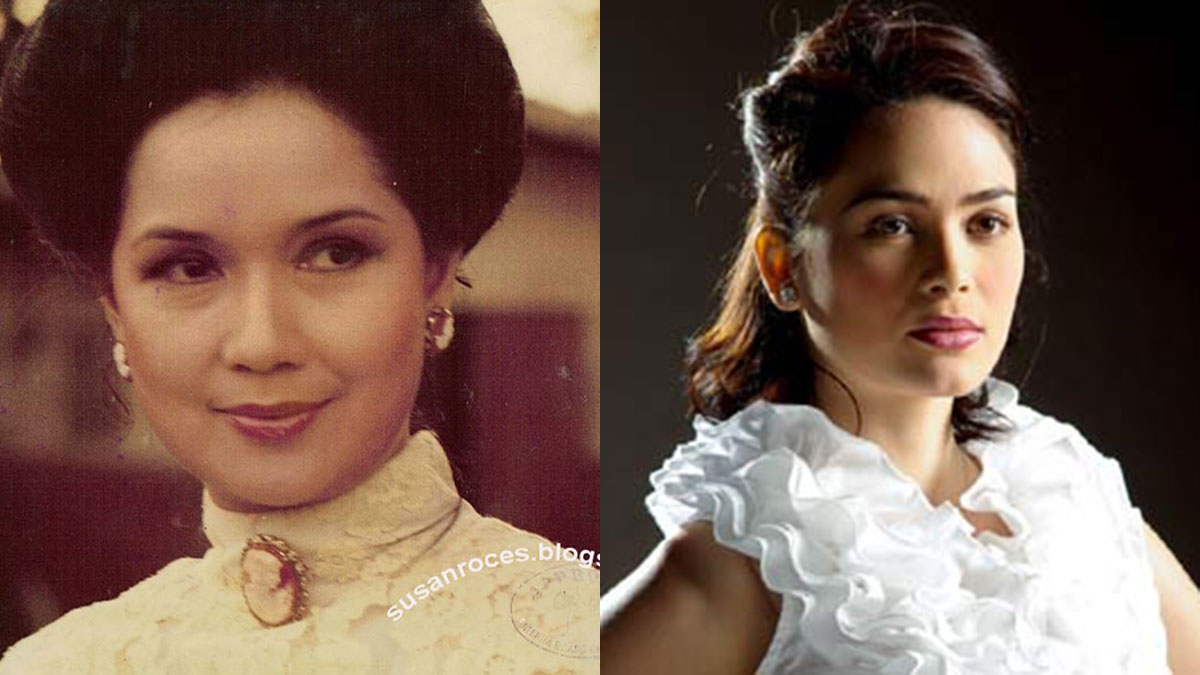 MUNDO MAN AY MAGUNAW
In 1990, Susan starred in the film Mundo Man Ay Magunaw. Written by veteran screenwriter Salvador Royales, the film was a story of a rivalry between two sisters, played by Jennifer Sevilla and Sheryl Cruz. Nida Blanca and Romnick Sarmenta, who was Sheryl's perennial on-screen partner at the time, were also in the cast.
Production for a TV adaptation by ABS-CBN commenced in 2011. Eula Valdes was tapped to play Susan's role as the mom of the girls.
The writers of the TV adaptation decided to pay tribute to the actors in the original film by naming the main characters after them. The two sisters were named Jennifer (Nikki Gil) and Sheryl (Empress Schuck). However, at the last minute, the name of Eula's character was changed from Susan to Olivia.
When the series was launched in 2012, Mundo Man Ay Magunaw was supposed to air in the afternoon slot. However, programming changes made producers decide to air the show at 11:30 a.m. during its pilot week. They later transferred it to 2:30 p.m. in its succeeding weeks.
The pilot week featured Jodi Sta. Maria as young Olivia. Producers were impressed with Jodi's portrayal and the consequent ratings of Mundo Man Ay Magunaw, that she was chosen to headline ABS-CBN's first daytime drama series, Be Careful With My Heart.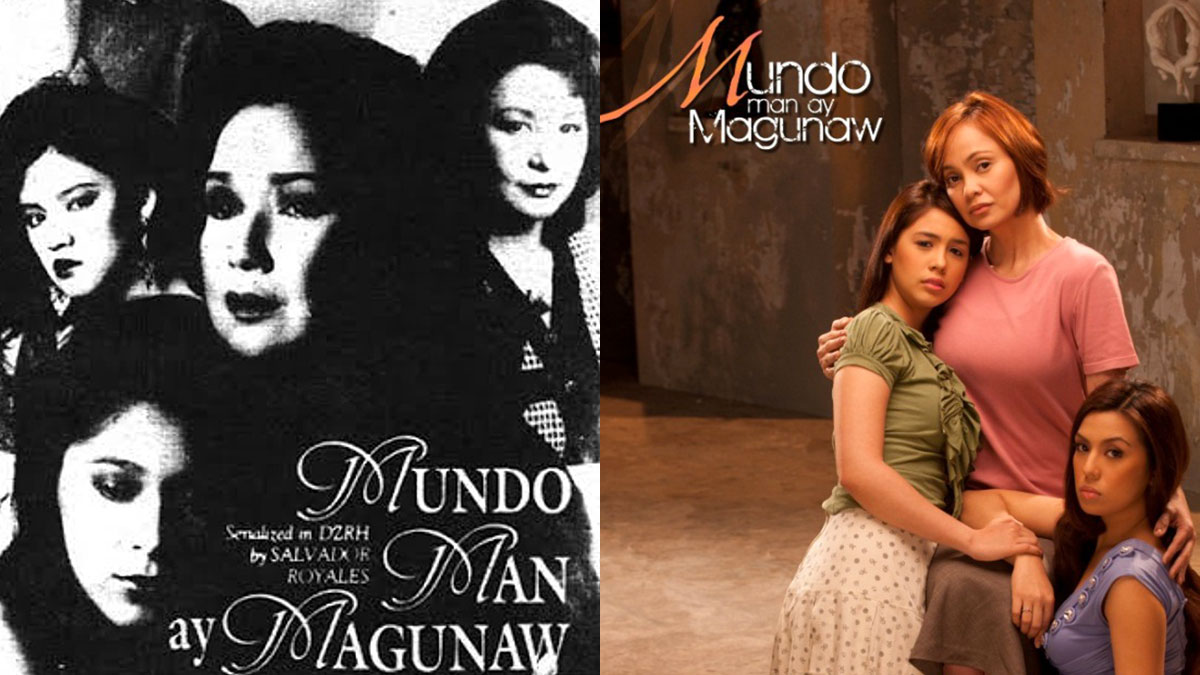 NASAAN KA NANG KAILANGAN KITA
The 1986 movie Nasaan Ka Nang Kailangan Kita was written by Ricky Lee and produced by Regal Films.
Susan starred as a mom who struggles to raise her children after they were abandoned by her husband for another woman. Snooky Serna and Janice de Belen played Susan's kids, while Richard Gomez and Aga Muhlach portrayed their respective leading men.
The TV adaptation by ABS-CBN started its production in 2014. Vina Morales was tapped to portray Susan's role for the TV version.
Fresh from the success of their Pinoy Big Brother batch in 2014, Jane Oineza and Loisa Andalio were tapped to play the roles of Snooky and Janice, respectively.
The show also served as Joshua Garcia's first project. His performance made him a household name in teleseryes and movies.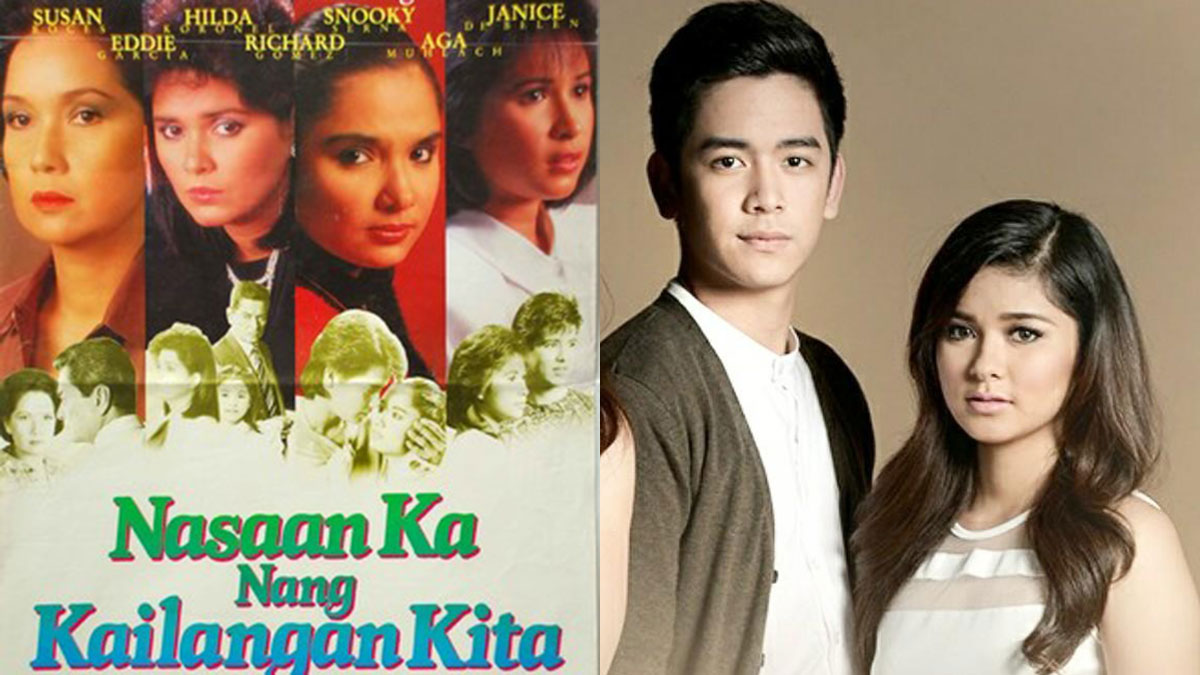 STORIES ABOUT SUSAN ROCES:
We are now on Quento!
Download the app
to enjoy more articles and videos from PEP.ph and other Summit Media websites.