New trainees for upcoming reality talent show Top Class have been announced on June 8 and 9, 2022.
Top Class, which is in search of the new generation of P-Pop artists, is a production of TV5, Cornerstone Entertainment, and Kumu.
Some of the finalists already have experience performing on the international stage, others used to join reality programs, and a few of them have little to no experience on television.
Here are the 12 trainees:
Matt Cruz, the Cool Bro of Bicol, is known to be a beauty and hygiene brand endorser before joining Top Class. He also tried his luck in Idol Philippines and It's Showtime's "Tawag ng Tanghalan."
He idolizes Stell of SB19 because of his voice.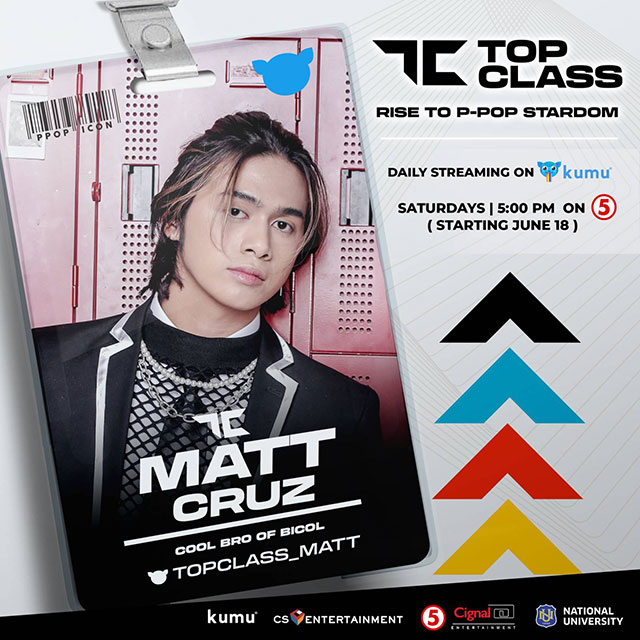 TV neophyte Clyde Garcia is the dubbed the Musical Guy of Ilocos.
He joined the Mr. Laoag pageant when he was 16 years old.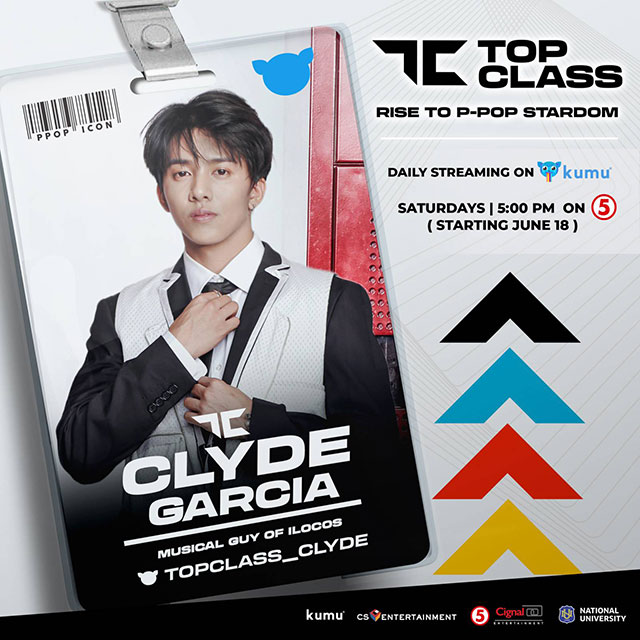 Tanner Jude is dubbed the Fearless Hunk of Quezon City. He can sing like Daniel Padilla.
He joined TV5's POPinoy and was part of the group Magic Bae.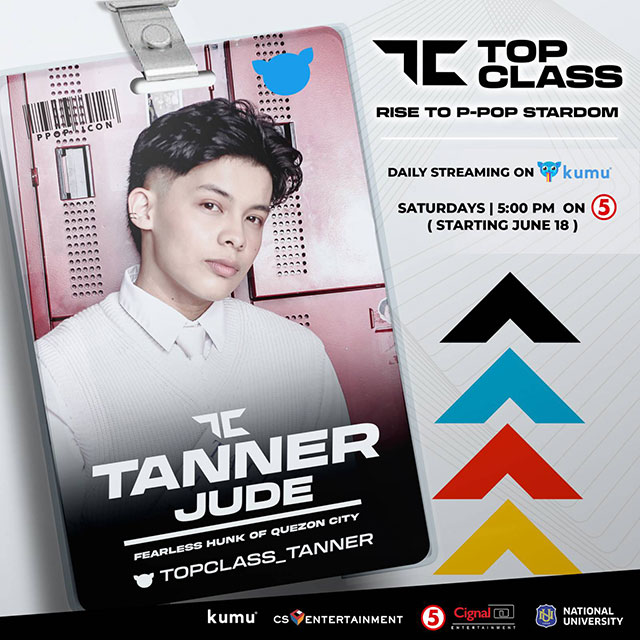 Known as the Talented Hijo of Spain, Jon Laureles used to be a part of G-Force.
However, he decided to leave and pursue Top Class because he wants to be more than just a back-up dancer.
He promises to use everything he learned from G-Force in Top Class.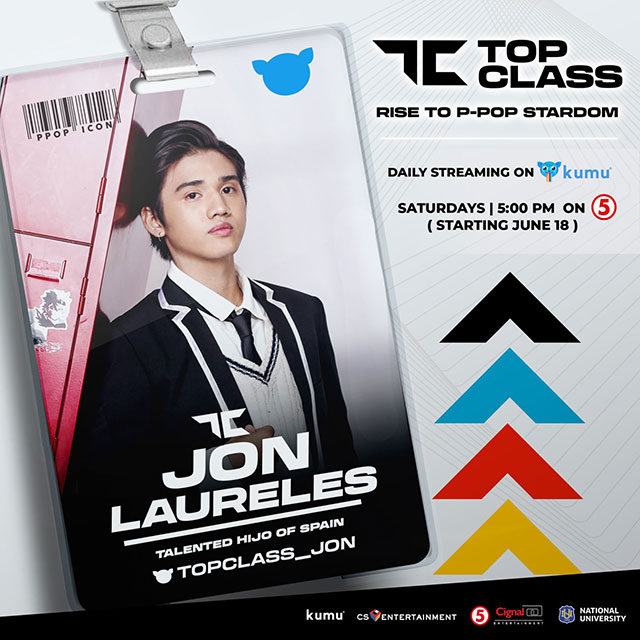 Trick Santos is the Smart Rookie of Caloocan.
He already applied to YG Entertainment, one of the top agencies in Korea. However, he missed his callback because he was not able to see the e-mail.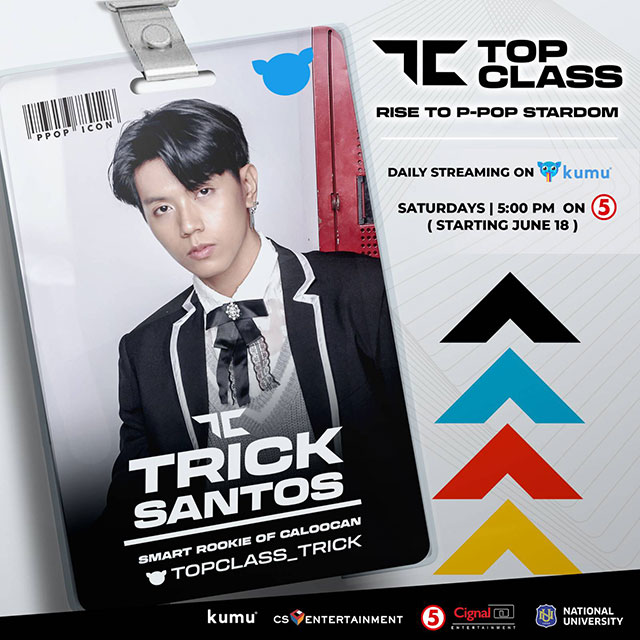 Jascel Valencia, the Fiery Dancer of Manila, used to be a member of Junior New System, a dance group that represented the Philippines in Asia's Got Talent and America's Got Talent.
With Top Class, Jascel wants to experience performing without his siblings.
The eldest trainee in the group, Jascel has been already streaming on Kumu for two years.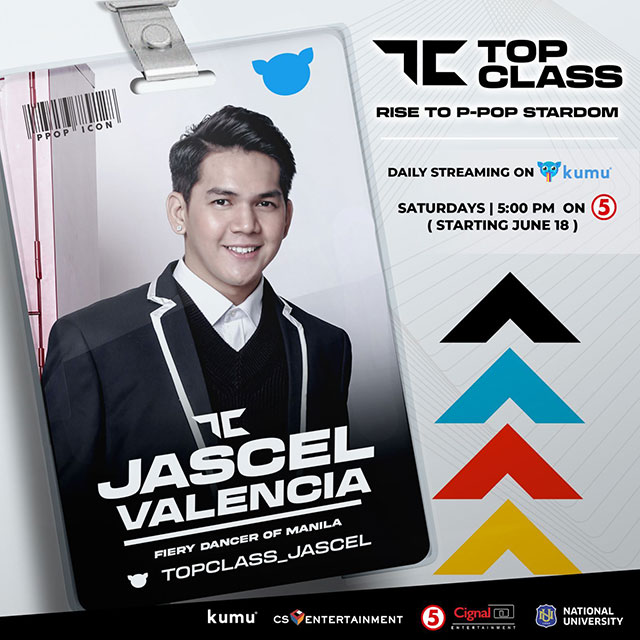 Jeff Cabrera was already a stage performer since grade school.
This Friendly Go-Getter of Cebu once performed in Korea as an intercultural performer from Cebu and was trained and considered to be part of ABS-CBN's Star Hunt Academy Boys, which is now known as BGYO.
Known as the Fighter Singer-Rapper of Bulacan, Roj Concepcion has been part of the POPinoy group DBG5, where he was the main dancer and lead rapper. However, he was deeply disheartened when his group did not make it to the finals.
Aside from making it big in the P-Pop scene, Roj wants to buy a house for his family if he wins the competition.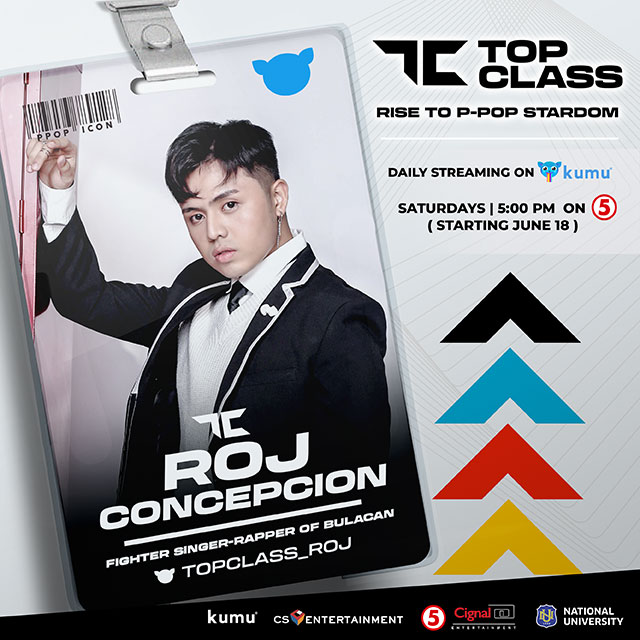 Jai Gonzales, the Online Hotshot of Mandaluyong, had a short TV appearance in Lunch Out Loud. But he is more popular on TikTok, where he has 3.4 million followers. In fact, it has become his source of living.
Now, Jai wants to take performing to the next level, and is showing potential for improvement with his vocals.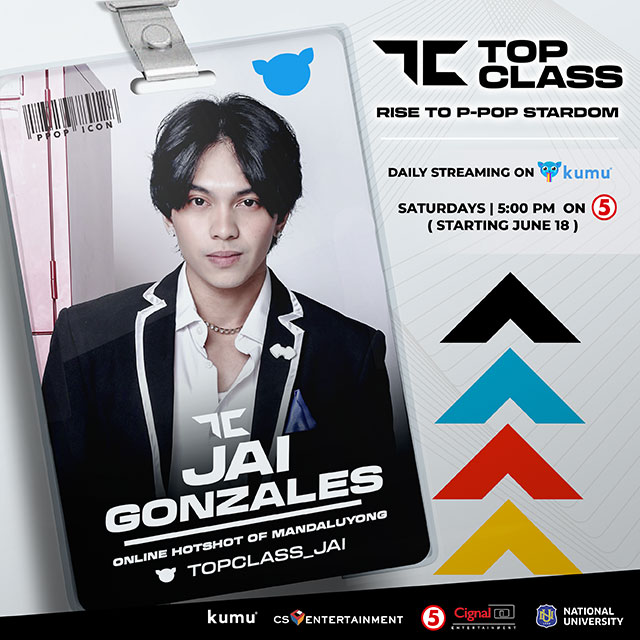 Chase Peralta, the Ace Dancer of Katipunan, used to be part of G-Force, and is now the executive vice president of LMN Dance Co.
He is a live streamer on Kumu where he also shows his singing skills.
He has done commercials before and even became a back-up dancer for Inigo Pascual's music video.
He believes that Top Class will bring him to his dream of becoming an icon in the entertainment industry.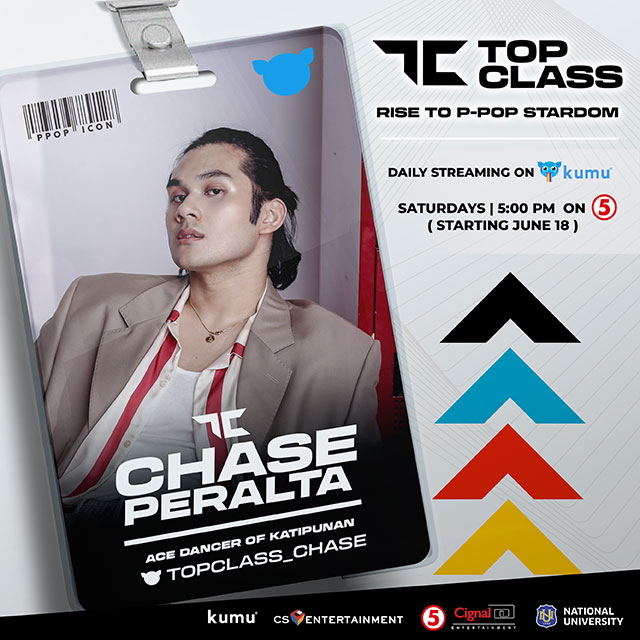 Timothy Tiu has been a G-Force dance scholar since 2019, which led him to sign a contract with them in May 2022. Dancing has been innate to him since he was 10 years old.
Aside from being a G-Force school, he has been cast multiple times to perform for artists like AC Bonifacio and Inigo Pascual, and even tried auditioning for five-member boy group VXON.
Timothy is dubbed the Swaggy Chinoy of Quezon City.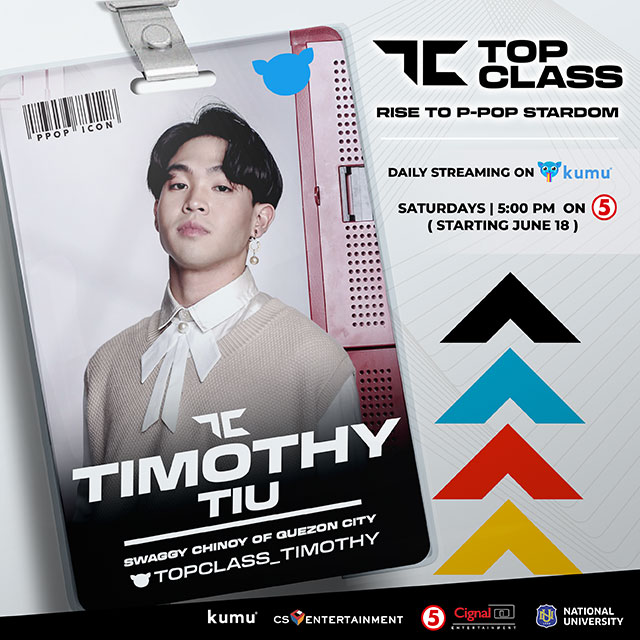 Brian Zamora, the Hip Cutie of Makati, has been immersed in the influencer world: he is a model, fashion influencer, content creator, brand ambassador, photographer, and videographer, all in one.
A look-alike of Bangchan from Stray Kids, Brian idolizes Stell of SB19. Stell's vocals give Brian hope that he will also become like his idol.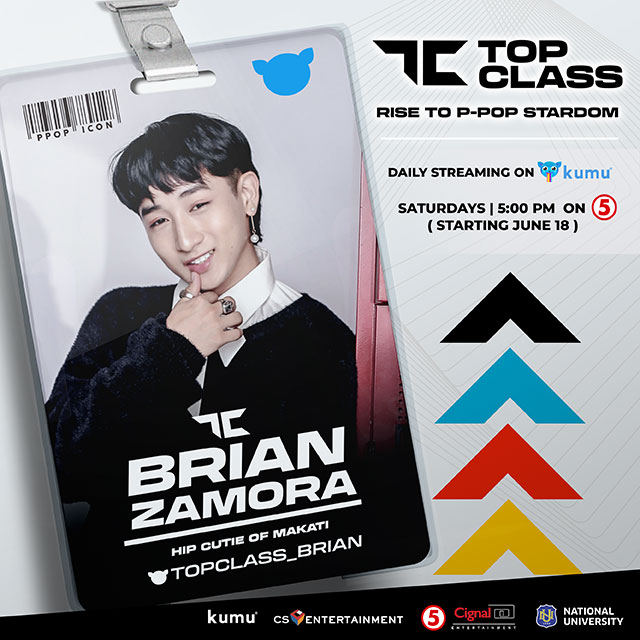 Top Class started releasing the names of its 30 trainees on June 6, 2022. It will soon start training the next generation of P-Pop icons.
The trainees will be guided by KZ Tandingan as vocal mentor, Shanti Dope as rap mentor, and Brian Puspos as dance mentor.
The TV5 show will be hosted by Miss Universe 2018 Catriona Gray, together with Albie Casiño as her co-host for TV and Yukii Takahashi for the show's digital counterpart.
The Top Class campus is scheduled to open on June 18, 2022 at 5 p.m. with daily shows on Kumu.
READ MORE STORIES: