Warning: The article may contain spoilers
South Korean superstar Song Hye Kyo's revenge drama The Glory is still one of the most-watched series on Netflix Philippines.
The series recorded over 24.5 million hours of viewership worldwide, three days after it premiered last December 30, 2022.
Aside from the Philippines, The Glory also secured its spot in the Top 10 Netflix charts of 19 different countries, including Korea, Singapore, Kuwait, Morocco, and Hong Kong.
The Glory centers around the life of Hye Kyo's character Moon Dong Eun, an underprivileged woman who suffered violence and abuse at the hands of high school bullies.
Shattered and with no one to respond to her plight in her younger years, Dong Eun dropped out of school and worked hard to achieve one goal—to seek revenge on those who tormented her.
The first eight episodes of the revenge drama are currently available for streaming on Netflix. The second half of the series starts streaming on March 10, 2023.
While the viewers look forward to the global premiere of the show's second part, PEP.ph (Philippine Entertainment Portal) runs down some of the interesting trivia about the latest K-drama hit.
1. It's Song Hye Kyo's first time working on this kind of genre.
Hye Kyo has been in the Korean entertainment industry for more than two decades, but it's the actress' first time to headline a revenge-themed drama.
"This is my first time performing this genre, my first time playing a revenge drama," she shared in her exclusive interview with Harper's Bazaar Korea in March 2022.
According to the actress, the level and intensity of acting needed for The Glory are different from what she has done in the past.
She related, "Both the drama's color and the character are opposite to what I have done so far. I'm looking forward to showing my new expressions and emotions."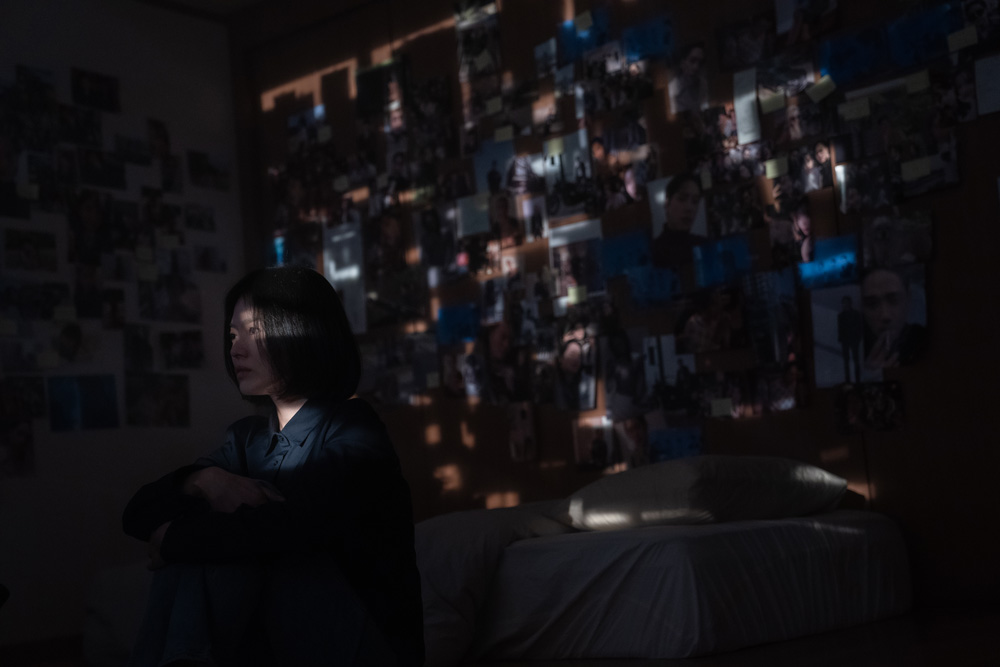 2. Some of the bullying scenes in the show are inspired by actual events.
The Glory mirrors the bullying that plagues many schools in real life, as some of the heart-crushing scenes depicting school violence were based on actual events.
One of the reasons why Dong Eun seeks revenge is because bullies repeatedly burned her with a hair curler and an iron, leaving wounds all over her body.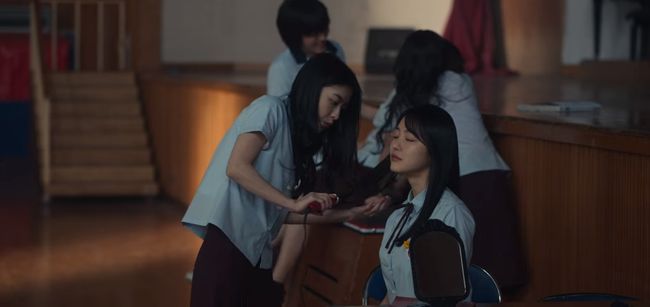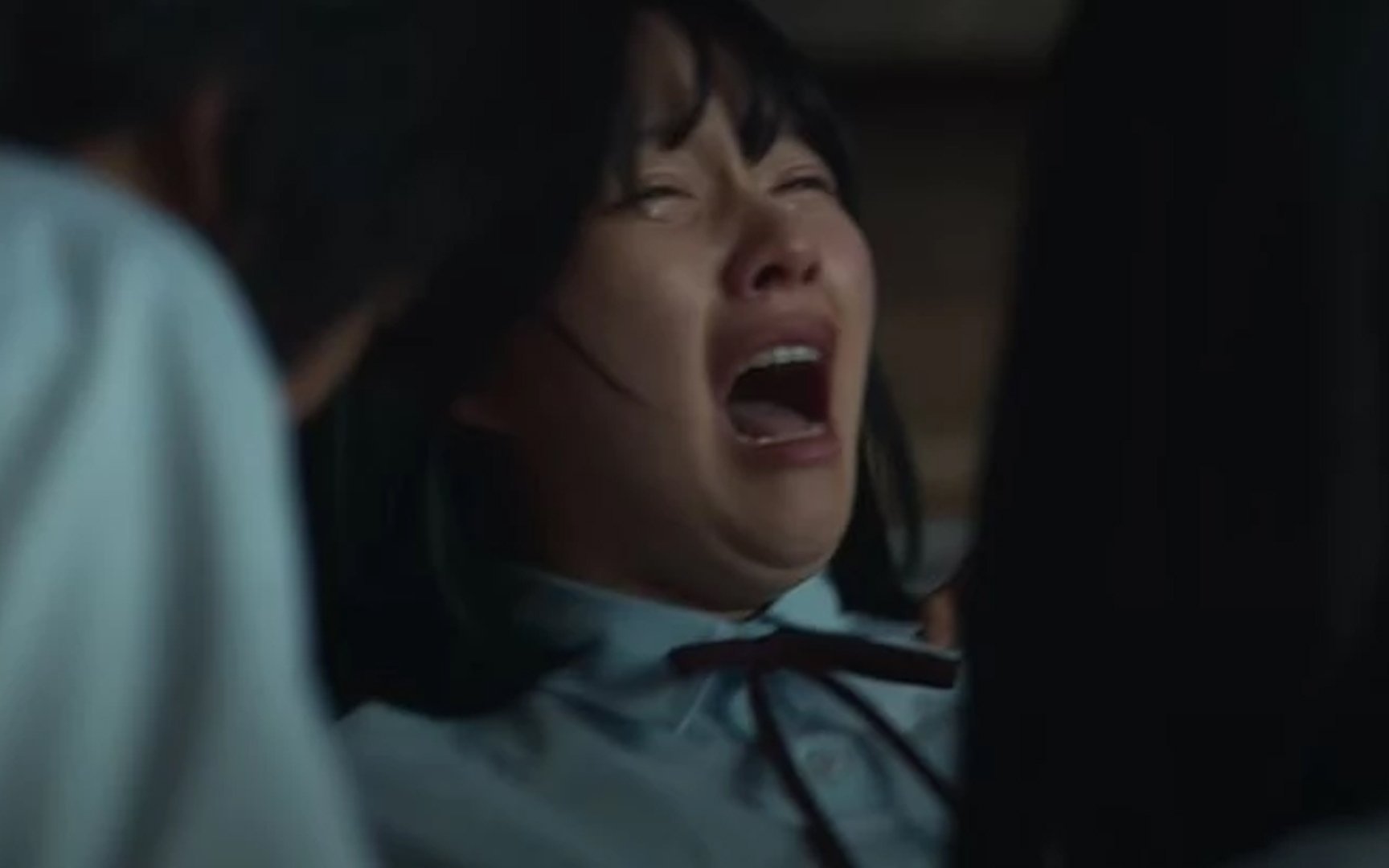 In a 2006 report by Buddhist Broadcasting System (BBS), one of the major Buddhist media networks in South Korea, a female middle school student in Cheongju was repeatedly assaulted by her friend, who would iron her arm, scratch her chest with a hairpin, and extort her money.
After the incident, the perpetrator was issued an arrest warrant from Cheongju District Court.
Koreaboo also reported that in 2020, a 22-year-old man was lit on fire by his acquaintances, who called the incident a "prank" on the man's birthday. The victim suffered third-degree burns on 40% of his body as a result of the horrifying bullying incident.
The family of the victim tried to pursue legal action, but was forced into a monetary settlement. Currently, the family has filed another civil lawsuit against the perpetrators.
School bullying is rampant in South Korea.
In 2022, their country's Ministry of Education conducted a survey on school bullying and found out that out of 3.22 million students who participated in the survey, a total of 53,880 or 1.7 percent have experienced school violence between the second semester of 2021 and the first semester of 2022.
The topic has also been making headlines in various news reports in the country.
Knowing this, The Glory's writer Kim Eun Sook said these inhumane incidents fuel her desire to write a masterpiece focusing on the said topic.
"As I prepared for this piece, I came across a lot of writings by victims," she revealed, noting that the series is dedicated to all the victims who suffered bullying and who wanted to redeem their dignity, honor, and glory.
She further explained, "That's why I titled this series The Glory. This piece is my tribute to all of the Dong Eun's, Yeo Jeong's and Hyeon Nam's in the world."
3. Song Hye Kyo's "strip scene" in the show took her two months to prepare.
Netflix Korea recently released a video feature with interviews from the show's cast members, including Song Hye Kyo, Lee Do Hyun, Lim Ji Yeon, the show's writer Kim Eun Sook, and the director An Gil Ho.
In the video, writer Kim Eun Sook disclosed how Song Hye Kyo exhibited her unparalleled dedication to her newest drama project.
According to Eun Sook, she asked Hye Kyo if she can do the "strip scene" in the drama, as she believes it is vital to her role's character development.
In the sixth episode of the series, Dong Eun stripped down to her underwear and showed Joo Yeo Jeong her body full of scars.
Yeo Jeong, portrayed by Do Hyun, is a naive and innocent young doctor with a dark past and Dong Eun's love interest.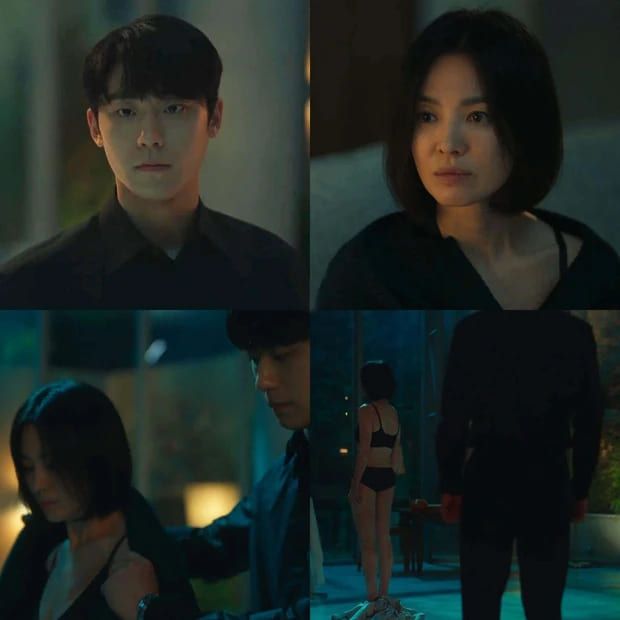 "When we offered the role to Hye Kyo, I told her that I really needed that scene but it might be uncomfortable for her.
"I asked her, 'Would that be okay?' And she responded, 'Unnie give me two months.' So I thought she would work out but she told me, 'No, I have to lose more weight,'" Eun Sook said, narrating her conversation with the South Korean superstar.
The writer added, "Then, she really did it! I asked her about her meal at the time, and she told me she ate konjac rice.
"While I was really grateful for her effort, I also felt really bad. That is why when I saw the completed scene, it made me tear up."
4. Lee Do Hyun's part in the "strip scene" had many retakes before they got the perfect shot.
In the same interview, Lee Do Hyun admitted he had many retakes during Dong Eun's strip scene.
He recalled, "It's a bit embarrassing to say this, but that scene took many takes. We didn't have much time so we were about to move on to the next scene.
"I said, 'I'm not satisfied with it.' He [Director An Gil Ho] asked if I wanted another try. That's how we got another chance and filmed one more take.
"I wish I'd done better in many ways since my passion for acting is endless. But we did our best at that moment and he captured it so well. I'm thankful for that and she [Eun Sook] wrote it well."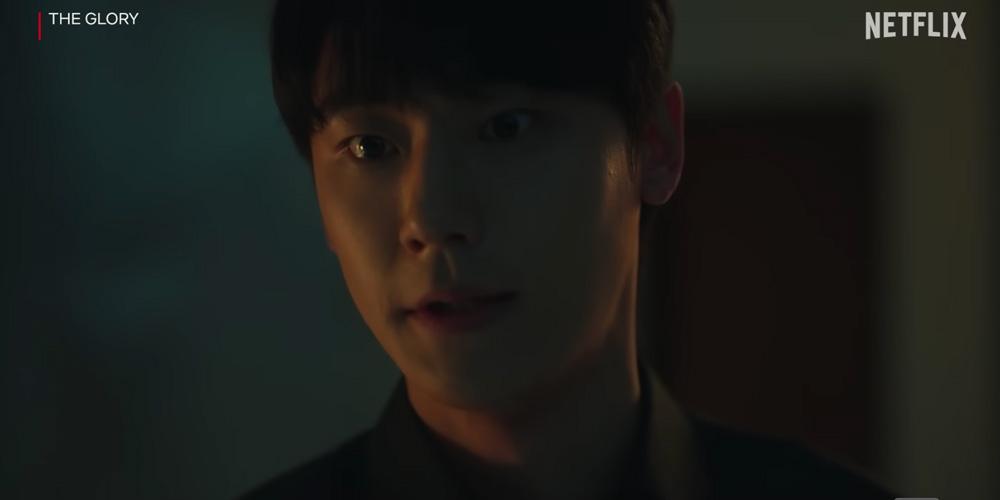 For his part, Director An Gil Ho was glad that Do Hyun did a retake.
The director explained, "That's when we had the scene we wanted. He conveyed the overwhelming anger, and the scene captured those feelings.
"If he didn't do a retake, we might have really regretted it."
5. The furnace was specially created for the confrontation scene between Song Hye Kyo and Cha Joo Young's characters.
In the eighth episode of the series, Choi Hye Jeong (Cha Joo Young) gets on her knees and begs Moon Dong Eun (Song Hye Kyo) for forgiveness.
But Dong Eun doesn't want her apology. Instead, she asks Hye Jeong to do what she asks or else Hye Jeong's dirty secrets will be exposed.
The furnace at the back garden of the temple was created specifically for the confrontation scene between the two actresses.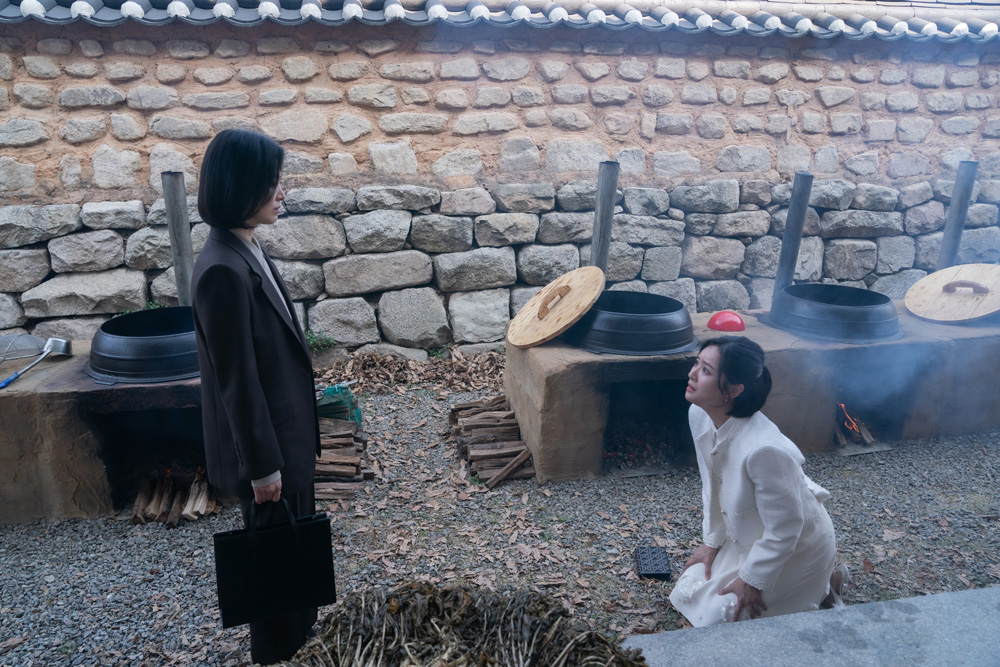 Writer Kim Eun Sook related a funny anecdote while filming the particular scene.
She shared that one of the producers came up to her and said, "Ms. Kim, all the temples use induction stoves these days," to which she replied, "Oh, really?"
6. The game Go was added to the series because the writer wanted to write Moon Dong Eun's narration in one of the episodes.
"When you play Go, you display your desires in silence. You seduce and get seduced. You stripped each other bare. And if your opponent doesn't reciprocate, then, it just became a game of Go."
This was the line that made writer Kim Eun Sook decide to add the game Go to the series.
Go is an ancient abstract strategy board game where players compete for the most number of "houses" or "territories."
Since the goal of the game is to break the opponent's "house" while building her own, the game reflects the same objective as Dong Eun's—to silently plan for her revenge and slowly destroy her bullies' lives.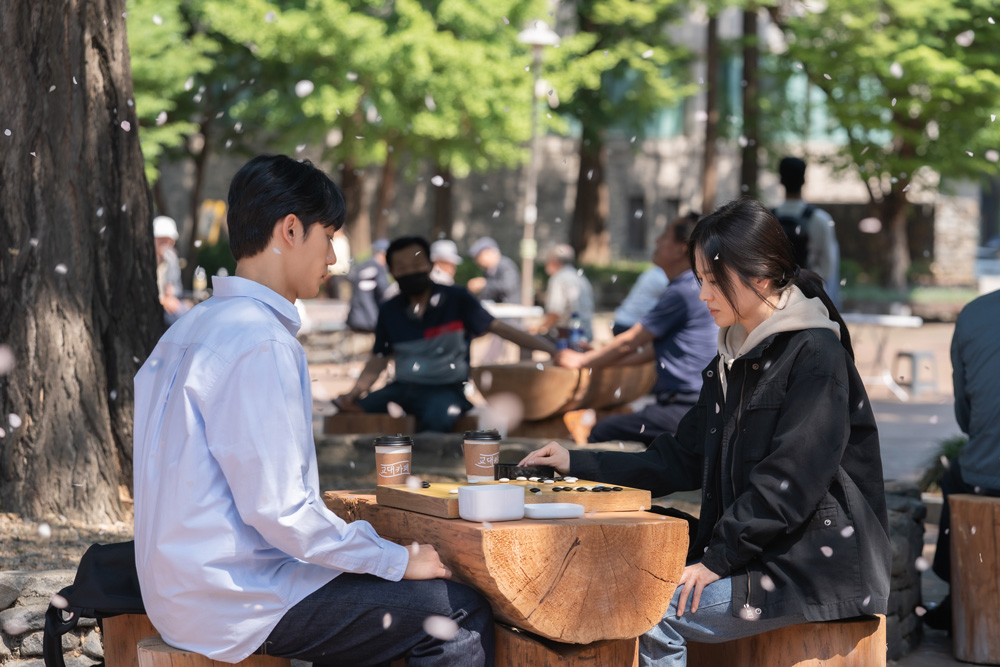 7. Due to its global popularity, the show is being streamed illegally in China.
South Korean content has been banned in China since 2016. Because of this ban, most Korean drama series and programs are reportedly illegally streamed in the country.
Even if Netflix's The Glory is currently not available in China, the popular revenge-drama series made it to the list of popular dramas on Douban, China's largest review site.
The show generated more than 60,000 reviews from Chinese viewers as of January 5, 2023.
According to online reports, the show is available on various illegal streaming sites in China where viewers can watch all available episodes for free.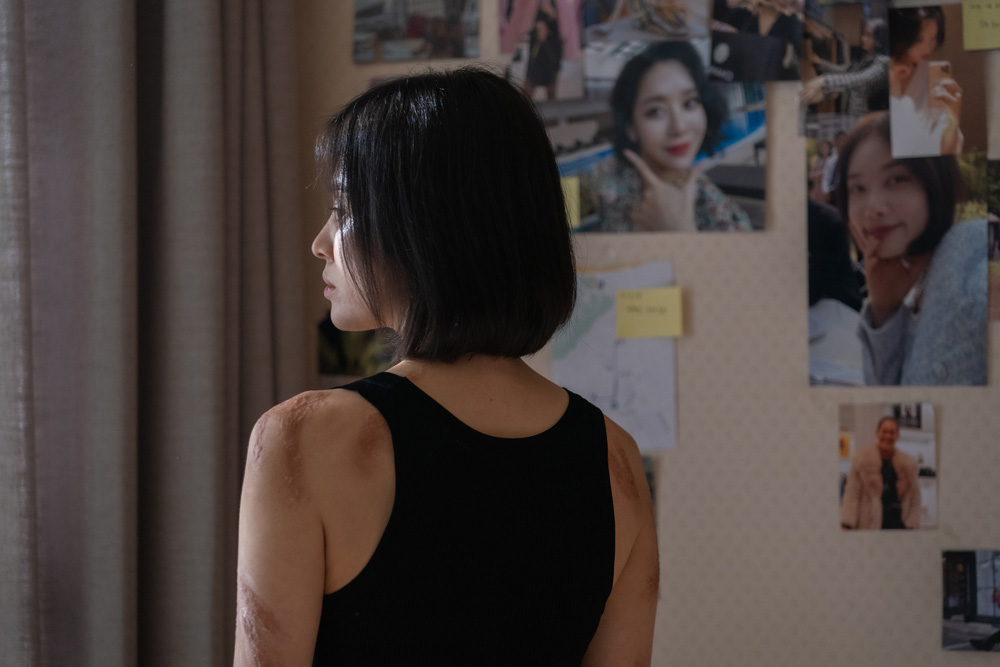 READ MORE: