In celebration of the glorious summer days ahead, ABS-CBN premiered a music video of its summer station ID theme song titled "Shine, Pilipinas!" The video runs for five minutes and thirty seconds and headlines Forevermore stars Liza Soberano and Enrique Gil. It features the unbelievably gorgeous duo recording the upbeat song as well as some behind-the-scenes footage.
Here is a list of the 8 things in the "Shine, Pilipinas" video that did it for us.


1. The much adored love team of Enrique Gil and Liza Soberano
When Enrique Gil and Liza Soberano – or LizQuen as their fans call them – light up the screen, what is there not to love? There are only a few things on this earth more delightful than staring at their refined features, smooth clear skin, and all the flirting.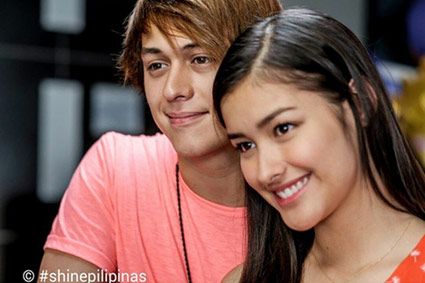 2. The flirting between these two
The smiles, holding of hands, and the staring at each other's eyes gave us the feels. The attraction between these two is so palpable that they make us dream of summer romances and young love. Oh, how sweet it is to be young, beautiful, and so in love! #LizQuenForever





3. The ambiguity of this well-written song
The song "Shine Pilipinas" is written by Eric Po and Lloyd Oliver Corpuz, with music composed and produced by Marcus and Amber Davis. It features lines such as:
"Ang mabihag ng iyong mga bisig
Tanging kaligayahan ko't hilig
Handang mag-alay sa ngalan ng pag-ibig
Wala nang mas malinaw
Ang liwanag ko'y ikaw"


OR
"Tunawin man ng init ng panahon
Ang puso kong hangad lang ay ambon
Di susuko; ano man ang hamon
Sa dilim, lumilitaw
Ang liwanag ko'y ikaw"
It is easy to conclude that it's about love and affection. But is this ever-popular love team singing it to each other or are they pledging their love for their country? Maybe they are doing both. But does it really matter? Either way, this well-written song can bring tears to the eyes or make one weak at the knees.



4. Smiley sun balloons at the background
Admit it. They certainly caught your attention as much as they did ours. The shiny happy faces at the background are so cute that we would love to have some gracing our next summer shindig. Now, all we have to do is figure out how to get our hands on some of those balloons.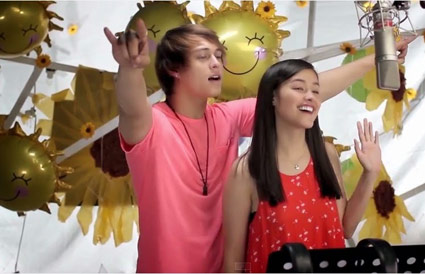 5. The captivating hair of Enrique Gil
Enrique's hair in the video is a cross between Justin Bieber hair circa 2010 and K-pop stars. Set against his clear fair skin, the colored hair enhances his fine features and further drives home the fact that he is one of today's most popular teen idols.



6. Liza Soberano's cute summer top


We're coveting Liza's top right now! The loose top screams fresh – perfect for the sweltering summer that we have here in the tropics. It also says easy going which is a very attractive trait. Lastly, it is red! Everyone looks great in red!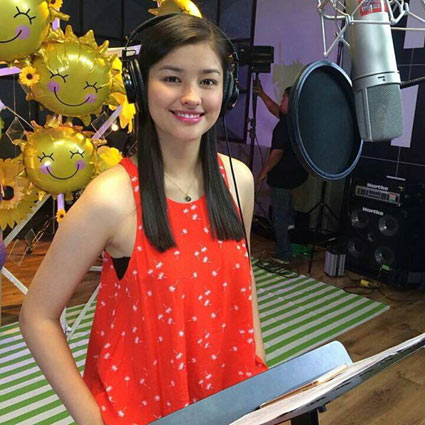 7. Enrique Gil's rap moment
Sure, we were absolutely impressed by Enrique's rapping skills. But when the camera took a close-up of Enrique's red lips or the way he flexed his arms, we barely held on to our seats. Could he be gorgeous than in those moments? We think not.






8. The good vibes all around!

The upbeat music and the hopelessly optimistic lyrics, as well the happy faces of everyone in the video, are just what we need. They are just want the heart wants when the intense heat outside gets to us.