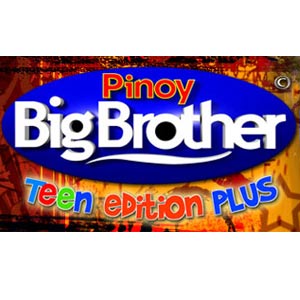 ---
Easter Sunday, March 23, marked a new season of the reality show, Pinoy Big Brother. Fourteen young housemates will challenge themselves by spending their summer inside Big Brother's house, away from their friends and family members.
In Pinoy Big Brother Teen Edition Plus, Luis Manzano and Toni Gonzaga will grace television screens weeknights for the primetime edition. Their fellow hosts Mariel Rodriguez and Bianca Gonzalez will be seen on PBB Teen Edition Plus Uber and PBB Teen Edition Plus Update, respectively.
Why "Teen Edition Plus," unlike the other editions labeled as "Season 2"? For starters, Luis Manzano adds his presence to the show as official, regular PBB host. He was previously seen on PBB Celebrity Edition as a live show co-host.
Another addition to the show are two teen housemates who join the 12 others in this edition. Capitalizing on the rivalry between Ateneo and La Salle, PBB expects the two housemates from the competing universities to generate intense competition inside the house.
The third plus factor revealed last night is the secret room that contains a sala set, bedrooms for males and females, and even a spa. Who will occupy this secret room? Only Big Brother knows.
Last night's festivities started with an explosive dance number by former PBB housemates Kim Chiu, Mikee Lee, Gerald Anderson, Riza Santos, Will Devaughn, Gee-Ann Abrahan, and Mickey Perz. Adding to the spectacle were fireworks that lit up the night sky and colorful confetti that heralded the start of the new season of PBB.
The prizes offered for the winners include a laptop, an LCD TV set, a kitchen showcase, a water business franchise, a condominium, and cash reaching up to P1 million.
During the auditions, 30 potential teen housemates from different parts of the country, as well as from Filipino communities abroad, were given Dream Keys by Big Brother. Only twelve teens (plus two more) actually moved inside the house after the final round of housemate selection in Manila. For this season, "Kabataang Pinoy" by Itchyworms provides the theme song of the show.
ADVERTISEMENT - CONTINUE READING BELOW
Here are the teen housemates of PBB Teen Edition Plus (in order of appearance):
EJAY, 18 years old, the Promdi Hottie of Mindoro
The mestizo looking Ejay prefers to lead a simple life. To help his father, he raises animals and plants vegetables for food. Strong-willed yet humble, Ejay admits that he did not know how to use a cell phone, computer and the elevator when he first arrived in Manila. Ejay's mother left them for another man to live in Metro Manila. As a teen housemate, would he fulfill his dream of reuniting his family?
An avid tree climber, this teen housemate wowed the audience when he swooshed down to the PBB stage by clinging to a baging (vine).
KEVIN, 18 years old, the Spanish Stallion of Madrid
This "global gwaping" is the offspring of a Spanish woman and a Filipino man, but they eventually separated. Kevin is fond of horses and in order to continue being an equestrian, he started working at an early age. Since this is his first time to come to the Philippines, how will he handle being with his fellow housemates? When he arrived onstage, the topless Kevin boarded a surf board. Would he be able to surf his way to Filipino viewers' hearts?
NICOLE, 17 years old, the In-chick of Cebu
Another chinita from Cebu has made her way into Kuya's house. As the eldest child of her family, Nicole is characterized as a simple, shy and timid girl. She only has a few friends but her brothers love her happy disposition. This Fil-Chinese beauty has just graduated from high school and aims to make more friends by joining PBB. Will she be able to accomplish Big Brother's tasks and achieve her own personal goals? Will she follow the footsteps of former Big Winner Kim Chiu?
ADVERTISEMENT - CONTINUE READING BELOW
LINDA, 16 years old, the Bikini Babe of Iriga
This half-Swedish Bicolana is truly her mother's pride and joy. Linda often joins bikini open contests and dreams of becoming an actress to further help her family. She comes from a broken family. Her Swedish father left them, prompting Linda to take on the responsibility of sending her brother to school. Will she be able to attract talent scouts with her abilities and be the next big winner?
NAN, 17 years old, Junior Kengkoy of Davao
He doesn't like to take life seriously, which is why he often cracks jokes and is dubbed as Mr. Smiley because of his bright smile. Nan, a self-confessed Mama's boy, gets angry and easily flares up whenever someone tries to insult his mother. He admits that he has had two girlfriends in the past. Nan entered Big Brother's house dressed as a pirate like Captain Jack Sparrow. Is the Junior Kengkoy of Davao ready to take on Kuya's tasks inside the house? Like Davao comedian Ruben Gonzaga of PBB Celebrity Edition 2, can Nan become this season's Big Winner?
ALEX, 18 years old, Italian Valentino of Milan
Alex's Italian father is currently unemployed and his Filipino mother, a domestic helper, is the sole breadwinner of the family. Alex is a soccer player and only asks for soccer shoes as gifts. Now that he has relocated to the Philippines, he plans to find his luck among his countrymen. Would he be able to conquer Big Brother's challenges and show that he is a true team player? Alex entered the premises as a rock climber, complete with a hard hat.
RONA, 16 years old, the Prisoner's Daughter of Dumaguete
Rona is an honor student and sometimes competes in beauty pageants. She is obviously an achiever but despite her seemingly perfect life, Rona has had to live with the stigma of having a father who has been in jail for four years. She is still hoping and praying for the release of her father. Rona sees this as a challenge from God and knows that she will become a stronger person because of this setback.
ADVERTISEMENT - CONTINUE READING BELOW
JERIEL, 16 years old, the Bubbly Girl of Davao
Jeriel proved to have enough discipline to trim down to a sexy figure from being a chubby chick. She continued being a bubbly girl despite being abandoned by her biological father. Happily, her stepdad treated her as one of his own. As a teepee rose from the stage, it revealed Jeriel dressed as an Indian princess waving and beaming with joy. Would her infectious smile spread cheer inside the PBB house?
JOLAS, 18 years old, the Gentle Giant of Bulacan
Towering at 6 feet 4 inches, this former FEU Tamaraw dreams of becoming a professional basketball player. He shares this dream with his father, whom he considers as his best friend. However, Jolas encountered some problems with his basketball teammates, forcing him to leave the team. He also got involved in an accident that proved to be detrimental to his basketball career. Can Jolas find a new career in showbiz?
BEAUTY, 16 years old, the Rebellious Beauty of Dumaguete
This feisty girl intimidates everyone around her and she is used to everything being served on a silver platter. Beauty wants to prove to everyone that she can change and learn how to be a good girl. Would she successfully learn to follow the rules or do we see another Wendy Valdez in the making?
VALERIE, 18 years old, the Dazzling Girl of Germany
This half-German girl is a Pinay in most of her ways. She was very close to her father and when he died, she could hardly accept his death. Now, Valerie wants to develop a close relationship to her Filipino mother. She also wants to find her long-lost brother who was accidentally left here in the Philippines. Dressed as a sailor, Valerie showed her proficiency in Tagalog and expressed her desire to be an actress.
ADVERTISEMENT - CONTINUE READING BELOW
PRISCILLA, 17 years old, the Deaf Dreamer of Davao
Priscilla is a teenager who follows the latest trends and loves to go partying. She lives a normal life despite being deaf for most of her life. She was able to overcome her disability and was even crowned as Ms. Teen Mindanao 2007 and became the 1st Runner-up in Ms. Teen Philippines. When she was six years old, she had to cope with the trauma of knowing that her father was assassinated. She communicates through lip reading.
ROBI, 18 years old, the True Blue Atenista of QC
An honor student and an obedient son, Robi is hailed as a good role model for Ateneans. However, Robi needs some help when it comes to having a love life. He has never had a girlfriend and is unlucky in courtship.
JOSEF, 16 years old, the Lethal La Sallite of Mandaluyong
Josef is an average student who has been exposed to the real world at an early age. He knows the value of a good education but also knows that real-life experiences are as priceless. Stubborn, rebellious and a stud, this La Sallite is a chick-magnet because of his bad boy attitude.
Would the intense school rivalry of the two PLUS housemates get in the way of their camaraderie and hinder them from completing their weekly tasks?
Pinoy Big Brother ignited the successful showbiz careers of former housemates, including teen stars Kim Chiu, Gerald Anderson, Matt Evans, Mikee Lee, and Aldred Gatchalian.
Tune in everyday to find out who will be the next Big Winner of Pinoy Big Brother Teen Edition Plus. The reality show airs Mondays to Fridays, after Lobo. PBB's Uber also airs weekdays at 5:30 p.m., while Update will be shown at regular intervals throughout the day.

Click HERE to view photos of the 14 teen housemates.
ADVERTISEMENT - CONTINUE READING BELOW