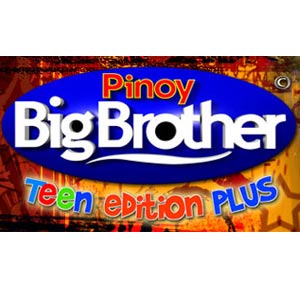 ---
The secret kapitbahay that Kuya has been hinting about is finally revealed! They are none other than the housemates' relatives and parents, now referred to as the Guardians. Who knows more about our housemates' real lives and personalities but their family members? This is the reason why Kuya built a secret room inside the PBB compound. Will it be beneficial or detrimental to the teen housemates? How would the housemates feel now that they are still living under one roof with their parents and relatives?
Introducing, our teen housemates' Guardians:
BOB, Robi's father. He is a surgeon and strives to give his family a comfortable life. Bob has passed on to Robi his secrets and tips to succeed in life. The one personal thing he brought with him to the house is a tabo or dipper.
ANNA, Josef's aunt. A second mom to our lethal La Sallite, Anna is very close to Josef's mom and to the whole family. When asked what was her friend's advice before she went in the PBB house, she says, "Blood is thicker than water. Kapamilya tayo kaya kalimutan na ang whatever rivalry there is."
ADVERTISEMENT - CONTINUE READING BELOW
NINGNING, Linda's mother. When Ningning married Linda's Swedish father, she thought that her family would be saved from poverty. However, he became an alcoholic and left them. She then raised her son and daughter as a single mom and even established a successful videoke bar.
GERRY, Jieriel's stepfather. This is a stepfather anyone would dream of. Gerry loves Jieriel and her sister as his own and raised them as he would his own kids. He never ran away from his paternal responsibilities even after their biological mother got arrested in Saudi. A proof of his love to his stepdaughter, Gerry also cried when he learned of Jieriel's breakup with her boyfriend.
CARINA, Beauty's mother. A fighter and also a self-confessed maldita, she and Beauty treat each other as best friends. Carina worked hard to make their business successful and pretty soon, their investment paid off. This is the reason why our rebellious beauty grew up with everything served on a silver platter. Carina said that to make her daughter guilty, she sends text quotes to her.
ADVERTISEMENT - CONTINUE READING BELOW
ROSE, Rona's mother. Rose is a very cheerful woman and works very hard to give Rona and her other children a good life. She stays strong as ever especially after her husband got jailed. Not only is she hard working, she claims that she can make a very good impression of Annabelle Rama.
SANDY, Nicole's mother. The quiet and shy Sandy tries to fight all her insecurities for the good of her family. She sacrificed her career to tend to her family. Being the only two girls in the family, both Sandy and Nicole enjoy going on shopping sprees together.
IKE, Jolas's father. He and Jolas treat each other as best friends and he dreams of seeing his son become a professional basketball player someday. Not only does this father think of his son's playing career, but he also dreams that his son would finish school on time.
MY LOVE, Nan's mother. The number one woman in Nan's life, My Love, takes care of her son with the right amount of tender, love and care. She dreams of nothing more but for Nan to finish his studies, as any mother would.
ADVERTISEMENT - CONTINUE READING BELOW
ERNING, Ejay's father. Erning is our promdi hottie's father who works as a fisherman in Mindoro. He taught his son to become self-sufficient. Despite their hard life, he supports his son's decision to go to Manila and find his luck in the metropolis.
VIOLY, Valerie's aunt. Valerie grew up in Germany but is very Pinay because of her mother and Tita Violy's influences. Violy is the best friend of Valerie's mother. Whenever the dazzling girl from Germany comes to the Philippines with her mother and sister, they always stay at Violy's place. Violy has known Valerie ever since she was a chubby little girl and treats her like her own daughter.
JINKY, Priscilla's mother. Jinky is a courageous woman who is as strong-willed as her daughter. She never gave up hope even when her husband was assassinated. She may seem tough and mataray but she is actually very caring especially when she found out about her daughter's hearing disability. Jinky never fails to tell Priscilla how special she is even with her disability.
ADVERTISEMENT - CONTINUE READING BELOW
MILA, Alex's mother. Mila has been working as a domestic helper in Italy for 28 years already. She now wants to go back here in the Philippines because of the tremendous hardships they are experiencing in Milan. Married to an Italian guy who is now out of work, Mila continues to be the breadwinner of the family.
JOHN, Kevin's father. John fully supports his son Kevin's dream of becoming a successful equestrian. After separating from his Irish wife, John took it upon himself to take care of their son Kevin.
Big Brother welcomed his housemates' Guardians and disclosed one of his rules: If the guardians wish to leave the house because of reasons not included in the contract, like health reasons, this is equivalent to the automatic eviction of their ward. Now, that they have already settled in, the parents and guardians began to introduce and acquaint themselves with each other. However, how would the teen housemates react to this new twist in PBB? Would they still behave properly?
ADVERTISEMENT - CONTINUE READING BELOW
OTHER UPDATES. Robi and Josef's secret task for the week is to convince their housemates that they are the best of friends. They even made up stories but Jieriel still wasn't convinced. When Kuya asked them if they believe the two rivals, Jieriel said "Parang may nag-utos lang sa kanila na magkunwaring best friends. Parang hindi kasi normal yung mga experiences nila as best friends, e." Even though the rest believed them, they still failed to convince everyone. Kuya decided to not give their weekly allowance for Week 2 as a punishment.
When Jieriel found out that she was the reason for this, she immediately went to the confession room. The bubbly and pranka girl of Dumaguete felt very guilty about this and asked Kuya to reconsider his punishment.
After accomplishing their first task inside the house, the teen housemates soon developed tight bonds with each other. They claim to treat each other as brothers and sisters and even regard each other as family members. Will they continue to feel this way during their stay in PBB Teen Edition Plus?
ADVERTISEMENT - CONTINUE READING BELOW
Tune in everyday to find out the happenings in Pinoy Big Brother Teen Edition Plus, which airs weeknights after Lobo. There will be updates every day at 5:30 pm at PBB Uber and Update will be shown at regular intervals on ABS-CBN.