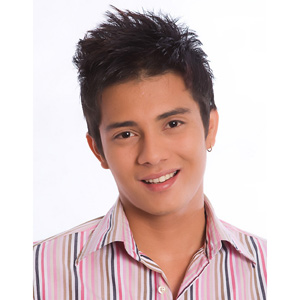 ---
Viewers of Pinoy Big Brother Teen Edition Plus witnessed a tear-jerking moment between teen housemate Ejay and his father Erning. The Promdie Hottie of Mindoro finally confronted his dad about his real identity.

All this time, Ejay already knew that Erning, the man who has been a good father to him, is not his biological dad. It was revealed that a Frenchman got Ejay's mother pregnant and refused to accept his paternal responsibilities. Erning, who loved Ejay's mother very much, took on the role of a father without hesitation and brought Ejay up as his own son. He continued to take care of Ejay even after the teenager's mother left him for another man.

Tears overflowed in the confession room as Ejay reaffirmed his love for his father and vowed to never leave his side. Big Brother saluted both Daddy Erning and teen housemate Ejay for being a loving father and son to each other.
ADVERTISEMENT - CONTINUE READING BELOW

Now that Ejay has finally poured out his heart and soul, will the way he relate to the other housemates change in the coming days? Will he and his other housemates get along better now that the Promdie Hottie from Mindoro has come to terms with his identity?
Don't miss the happenings on PBB Teen Edition Plus Uber, 5:30 pm, and PBB Teen Edition Plus Primetime, after Lobo on ABS-CBN to find out. You can also watch the housemates live on Studio 23, 12:00-2:00 pm.