The James Reid-Nadine Lustre tandem will be tested on the primetime block for the first time.

Jadine fans will be able to see their idols in the upcoming ABS-CBN series, On The Wings of Love (OTWOL).

Veering away from traditional heavy dramas and banking on the popularity of romantic comedies, ABS-CBN and Dreamscape Entertainment present a new TV show partly shot in San Francisco, California.
Directed by Antoinette Jadaone (her first teleserye after the hit "hugot" movie That Thing Called Tadhana) and Jojo Saguin, OTWOL is their first full-length teleserye of Jadine.

Prior to this, James and Nadine starred in three movies, one Maalaala Mo Kaya episode and one installment of Wansapanataym.
On The Wings of Love, which will premiere on August 10, depicts the plight of Nadine's character named Leah Olivar.

The dutiful daughter dreams of visiting and working in the United States because of her mother (played by Isay Alvarez).

Leah promised herself that she will work there to give a better life to her family.
After getting the opportunity to go to San Francisco for a choral competition, Leah decides to stay and work as an OFW.

She gets help from Jack, the mother (played by Cherry Pie Picache) of her ex-boyfriend Jiggs (played by Albie Casino). However, the opportunity might end soon as Leah's visa is set to expire.
In the course of her stay, she consequently meets a guy whom she forms an annoying relationship with, despite not knowing each other – Clark Medina (played by James Reid).

On the other hand, Clark also has money problems of his own after borrowing from a loan shark, just to pay for his siblings' tuition in the Philippines. He also harbors ill feelings towards his American father who disowned him.
Jack, who also happens to be Clark's aunt, then thought of a solution to their problems: the two must marry each other!

Leah will pay Clark the amount he needs, while marrying Clark gives her a green card, allowing her to remain in the U.S. However, when Jack first introduced them to each other, both were shocked yet hesitantly agreed to the situation.
Almost all of the elements revealed in the trailer were expanded in the pilot week of On The Wings of Love.

There's a lot more to see in this kilig teleserye, especially when Leah and Clark begin to fall in love with each other.
In fact, here are 8 things that viewers can look forward to in the pilot week of OTWOL:


1. Seeing James and Nadine as a married couple.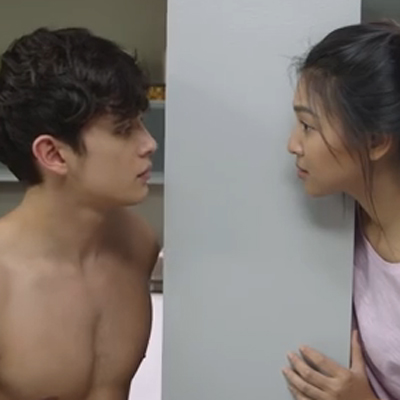 James Reid and Nadine Lustre have starred in three movies: Diary ng Panget, Talk Back and You're Dead and Para Sa Hopeless Romantic. They also topbilled the Wanspanataym installment My App Boyfie. But this is the first time that the team-up will be seen weeknights on television.
This will be a step up for them as portray a married couple in the coming weeks. But before that, Jadine fans can look forward to their kulitan and awayan moments that are expected to bring "kilig" to viewers.


2.The "Jadaone trademark" being seen on television.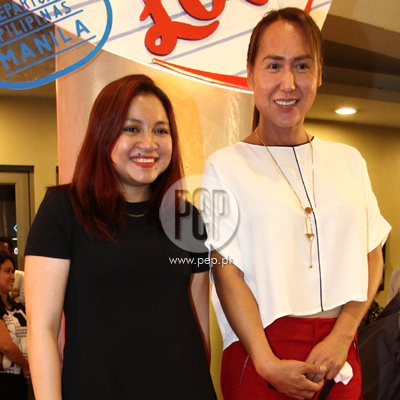 Antoinette Jadaone is popular for the movies she directed (That Thing Called Tadhana, Relaks It's Just Pag-ibig, You're My Boss) and those that she wrote (English Only, Please, The Break-Up Playlist).

What's exciting to see is how she will bring kilig on the small screen.
During the pilot week, several elements are recognizable from her films – the appearance of cute symbolic animations in the beginning, the musical scoring (Dreamscape tapped film scorer Emerzon Texon for the first time in this show) and the proliferation of "hugot" lines from the characters.
Antoinette is co-directing the series with Jojo Saguin, who also directed other teleseryes such as Walang Hanggan and Ina Kapatid Anak.


3. Breathtaking sights in San Francisco.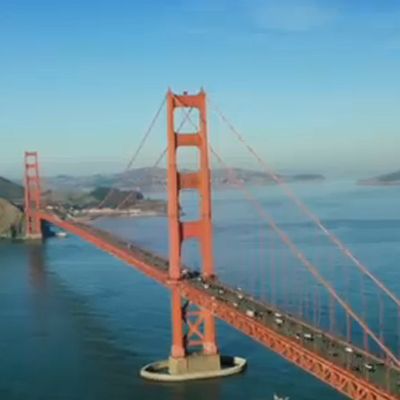 It has been a tradition of ABS-CBN to shoot teleseryes outside of the Philippines from time to time. This time, they chose San Francisco to be the setting of their production.
Popular places in San Francisco will be seen such as the Bay Bridge, Union Square, Fisherman's Wharf and the Golden Gate Bridge.
Upon seeing these sights, you might just want to fulfill your own American Dream.


4. Joel Torre, Cherry Pie Picache portraying comic characters.



We are used to seeing veteran actors Joel Torre and Cherry Pie Picache doing serious roles in teleseryes, just like in their previous show Ikaw Lamang.

This time, however, Joel will play the kind but very funny Mang Sol, the father of Leah who supports his daughter in pursuing her American dream.
Cherry Pie, on the other hand, plays Jack, Jiggs' mother and Clark's aunt who will guide Leah during her stay in the U.S.

The show is worth watching just to hear the humorous advice given by Jack and to see her being a bridge for the love story of Leah and Clark to blossom.



5. Seeing James Reid topless!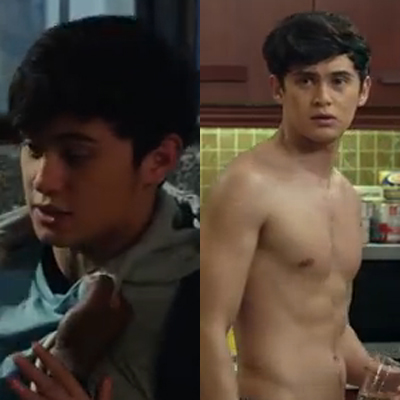 Cosmo hunk James Reid is not shy about about showing his abs that make him one of the most desirable bachelors in showbiz today.

In the pilot week, he already has one topless scene and we're sure fans will be clamoring for more.


6. Albie Casino's comeback.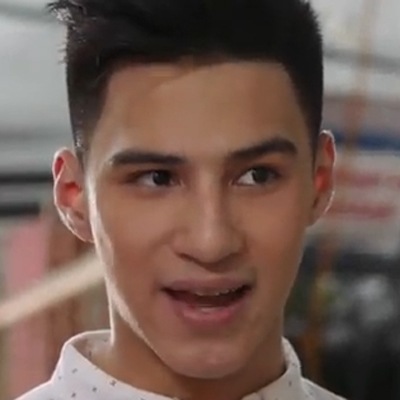 Albie Casino returns to ABS-CBN after starring in some TV5 teleseryes.

He is cast as Leah's domineering and arrogant ex-boyfriend. However, his role isn't actually annoying. He also has his share of cute scenes when he gets mad and irritated with Leah while they are talking on the phone.
But what's more interesting is the backstory of his character – and the reason why he acts that way towards Leah and his mother.



7. It will showcase music… and horror?!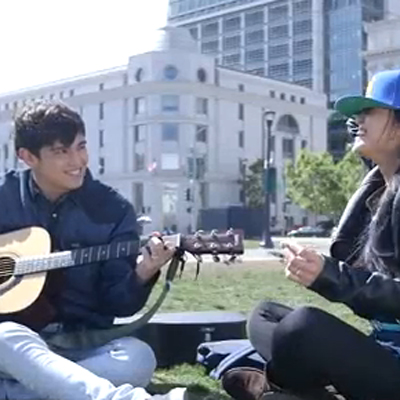 OTWOL offers not just rom-com scenes but can also serve as a platform to showcase the musical skills of the lead stars.

In fact, the pilot week makes use of Nadine's singing talent since she is participating in a choral competition.
Also, based on the trailer, there will be a scene where James and Nadine will be jamming together.
Interestingly enough, there is a bit of horror in one scene... and who knows if there will be more in the future?


8. The undeniable chemistry of James and Nadine.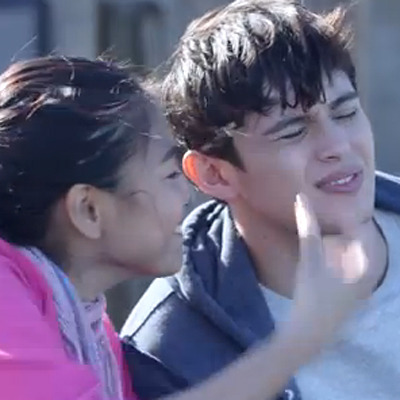 During the pilot week, there aren't any kilig scenes yet between Leah and Clark. Instead, the two always express their hate for each other when they see each other.
However, despite all of their pikunan scenes, James and Nadine were still able to showcase their chemistry, to think that they're not even real-life sweethearts.
What's more exciting to see are the kilig scenes that are set to happen once they get married and slowly fall in love with each other.