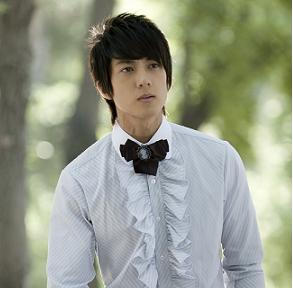 ---

The Wu Chun fever continues as the Taiwanese heartthrob returns to Philippine television with another exciting series titled Romantic Princess.
After starring in Hana Kimi, Wu will captivate the hearts of viewers once more as he plays Jin Nan Feng in this latest ABS-CBN weekday offering.
Get to meet Janna Mai (Angela Zhang) a typical girl turned royalty as she turns out to be the granddaughter and heiress of the "richest man in Asia."
As she moves in to her new mansion, she will meet four candidates to become the heir of the family business—one of which is Jin (Wu). Initial dislike and distrust soon turns to love as Janna and Jin begin to discover that they may have a lot more in common that they initially thought.
Janna's grandfather then forces her to marry Jin which compromises Jin's dreams since marriage would mean that he gets tied down to the Huang Fu family business for good.
Will Jin choose his own ambitions or keep his love for Janna?
Watch Romantic Princess on weekdays after El Cuerpo on ABS-CBN.