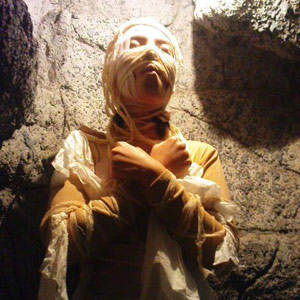 ---
This Saturday, June 7, at 10:30 am, GMA-7's Lovely Day bringsa non-traditional lecture on science topics. Young Bea and Gabby visit the HongKong Science Museum, where they exhibit interactive science experiments. Theylearn of the plasma ball-a glass sphere used to study the flow of highelectrical voltage.
They also witness the magic of huge bubbles, which do notburst even after colliding with other bubbles.
In the Mirror Museum, the young hosts discover the tricks ofhow specialized mirrors deform one's image.
Learning more of science continues when Bea visits Hobbesand Landes-a specialty store that sells educational toys.
From scientific miniatures displayed in this toy store, Bealearns how sunshine helps in moving the Solar Car and how colorful animals takeform from mere building blocks. Bea also studies why a plasma mug lights up.
Meanwhile, the Lovely Day Force of the Guardian willbattle an evil mummy, which wreaks havoc using its Mummy Wrap Powers.
Don't miss this kiddie treat from
Lovely Day
showing every Saturday morning on GMA-7.