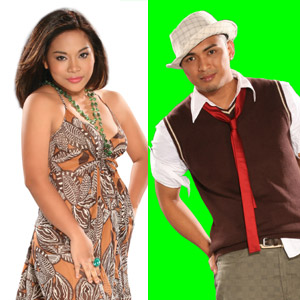 ---

The reality singing contest Pinoy Idol said goodbyeto two of its contestants last Sunday, June 8, during the elimination night.This was preceded by the spellbinding performances held on Friday for the malesand Saturday for the females. Walton Zerrudo and Meryl David were booted out ofthe competition after a nationwide vote that placed them in the Bottom Group.
The past Idol week saw the Final 16 perform songs from theirgreatest musical influences, some of whom include veteran singers StevieWonder, Peabo Bryson, Michael Jackson, as well as newcomers Leona Lewis, JordinSparks, and Christina Aguilera.
The numbers were a mix of different genres and showcased thevaried local and foreign musical influences of the Idol hopefuls, ranging frompop hits and R&B, to soulful melodies and rock music.
The performance night was not as good for the males as itwas for the females, with the latter getting more praises from judges OgieAlcasid, Jolina Magdangal, and Wyngard Tracy. Most of the eight male finalists,on the other hand, were harshly criticized by the panel and barely got theirapproval.
By the end of the elimination night, Laguna-based WaltonZerrudo, 25, and Bicolana Meryl David, 23, bade the Idol viewers a sadfarewell.
Before the show ended, Pinoy Idol host RaymondGutierrez asked the judges whether they were happy with the results.
"No, I am not happy," said Ogie. "The two of you would haveadded more to this competition [and] would have made it more exciting with yourtalent," he told Walton and Meryl. "But the people have spoken, so be it. Thetwo of you did not lose. You have so much talent."
ADVERTISEMENT - CONTINUE READING BELOW
Jolina agreed with him and even added, "Hindi talaga akohappy e, kasi nakita ko yung galing nila nitong week na 'to. Para sa akin,hindi dapat kayo nakatayo diyan. Pero siyempre, sila pa rin ang nagde-decide.Ganoon talaga."
But Wyngard stayed true to the realities of the competition."Malungkot kayo, ganoon? Ako, hindi," he told his fellow judges.
He then referred to the eliminated contestants and said,"Again, I will always mention this and you will have to remember this: Ilan paang matatanggal this coming weeks [at] isa lang ang matitira," he continued."Talagang ganyan ang competition. Isa lang talaga ang Pinoy Idol na pipiliin."
Still, he praised them anyway and said, "The two of youperformed very well, [and] that's enough consolation. Malungkot pero ganoontalaga. You have to respect the decision of the viewers."
The contestants who made it through and who will performnext week as part of the Final 14 are Daryl Celis, JJ Jr., Kid Camaya, RamChaves, Robby Navarro, Toffer Rei, Warren Antig, Carol Leus, Gretchen Espina,Jayann Bautista, Jeni Rawolle, Mae Flores, Penelope, and Sue Ellen.
Catch these Idol hopefuls perform live on June 13 and 14 forthe performance nights, and on June 15 for the results night as Pinoy Idolcontinues airing on GMA-7.