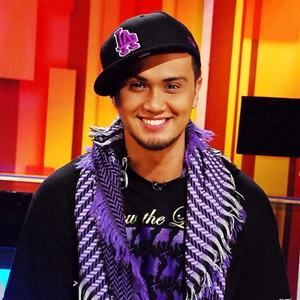 ---

Known to feature international artists such as Apl.De.Ap ofthe Black Eyed Peas and the R&B artist Flo Rida, the MYX stage will feature another popular globalperformer. This is the newest Kapamilya, Billy Crawford,who will appear on Star MYX. It will be aired on June 12 (Thursday).
Making waves in Asia, Europe, the United States, and other parts of the globe,Billy Crawford continues to wow audiences with his upbeatsongs, awesome dancing, and witty humor. He is currently taking time off as final touchesare being made on his new album, It's Time. Billy is back in townand will be staying for a while as he is chosen to host the second season of PinoyDream Academy and PDA Uberture as well as a mainstay in the weeklyvariety show, ASAP '08.
Billy won in the recent MYX Music Awards for Favorite UrbanVideo for the song "Like That." For the music video of the said song, Billydanced with sexy ladies in a foreign country. The 25-year old singer says thathe is honored and very happy that his local fans continue to support him. Healso shares that he would love to work with some of our local artists.
"I've always looked up to Kuya Gary [Valenciano]. He's justamazing and continues to inspire me. Also Regine Velasquez, with her voice,unbelievable!"
ADVERTISEMENT - CONTINUE READING BELOW
Catch more of international R&B pop star BillyCrawford on
Star MYX
as he shares his five most favorite videos thisJune 12 on MYX, the music channel of ABS-CBN. It can be viewed on Skycablechannel 23.