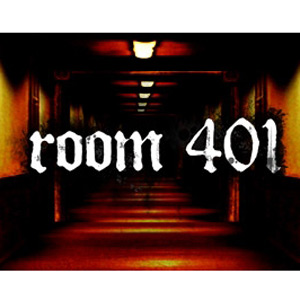 ---

MTV Philippines (Channel 57 on Sky Cable) offers new showsthat cater to more hip, adventurous and reality-thirsty viewers.

ROOM 401. Ashton Kutcher is back, not with embarrassing filledsituations for celebrities, but he's back to scare the heck out of viewers. Room401 is a mind-blowing journey through the weird and shocking world ofillusion. Unsuspecting victims are swept into the middle of a real-life horrormovie that's playing out right in front of their eyes. Each eerie episode of Room401 contains four frightening situations that are sure to send some seriousshivers down your spine: a man scratches himself until bugs burst from hisskin; a toiling factory employee is accidentally cut in half by a clumsyco-worker; a passenger on a bus complains he's not feeling well, only to havehis head fall off and roll down the aisle. How will onlookers, passersby andinnocent bystanders react? How will you react?
Are you ready to get scared or twitched with these victimsor even laugh at them? You better be, because this show will either make youroll on the floor laughing or it will make your hair rise and give yougoosebumps like you've never had them before!
Room 401 premieres on June 16 at 9:30 pm and will airevery Monday at 9:30 pm, Saturday at 8 pm, Sunday at 5:30 pm and Monday at 4:30pm.


CELEBRITY RAP SUPERSTAR. Hip-hop has surely conqueredthe hearts of everyone, including celebrities! Celebrity Rap Superstarwill definitely keep the viewers amused and ecstatic as they watch theirfavorite celebrities learn, practice and perform rap songs every week withreputable rappers to guide them. Hosted by actor/comedian Kevin Hart, CelebrityRap Superstar has a talent lineup like no other. Expect eight aspiringcelebrity rappers, blogarazzi blabbermouth Perez Hilton, rocker Sebastian Bach,Playboy model Kendra Wilkinson, Laguna Beach/The Hills bad boy Jason Wahler,actress Shar Jackson, actress/singer Countess Vaughn, actor Efren Ramirez andformer NFL player Jamal Anderson. There are also eight established hip-hopmentors including Redman, Warren G, Too Short, Bubba Sparxxx, Tone Loc, Bizarreand MC Lyte and three respected judges, DMC (Run-DMC), rapper Da Brat, andradio personality Big Boy.
ADVERTISEMENT - CONTINUE READING BELOW
Imagine a show full of behind-the-scenes battles,sensational showdowns, never-ending supply of blunders and non-stopentertainment. Celebrity Rap Superstar is gonna be one wild ride!
Celebrity Rap Superstar premieres on June 17 at 9 pmand will air every Tuesday at 9 pm, Saturday at 2 pm, Sunday at 6 pm andTuesday at 4 pm.
NEWPORT HARBOR. Here comes another new excitingreality show that only MTV can offer, succeeding the former show LagunaBeach. Newport Harbor documents the lives of several wealthy andspontaneous teenagers living in Newport Beach, California. Every person hastheir own story and this show will capture the essence of the youth's realworld with its emotional twists and conflicts plus exciting and pleasantmoments.
New loves, lost loves, life-changing decisions and a groupof friends that will try to stay together forever. In Newport Harbor,you can always come home.
Newport Harbor premieres on June 26 at 9 pm and willair every Thursday at 9 pm, Sunday at 4 pm and Thursday at 4 pm.
THE HILLS SEASON 3. The girls of The Hillsare back for another season, but this time it's a whole different story.
Whitney Port has graduated college and is dealing with thestress of her first real job and the drama of being newly single. AudrinaPatridge is trying to handle her first real boyfriend ever but hitting the townevery night with her single roommate Lauren Conrad won't make it easy. HeidiMontag is trying to play house with Spencer Pratt and deal with the separationfrom her best friend Lauren, but when Spencer wants to take their relationshipto the next level, who can Heidi turn to for advice? Lauren's had enough ofbeing single and is looking for Mr. Right, but with new responsibilities atTeen Vogue, a new roommate, and a boyfriend from her past back in her life, howwill she ever find him? Lauren and Heidi haven't spoken at all since Heidimoved in with Spencer.
ADVERTISEMENT - CONTINUE READING BELOW
Is Hollywood big enough for one group of close friends whohave been torn in two? And when this feud comes to a head, how will Lauren holdit all together?
The Hills premieres on June 27 at 9 pm and will airevery Friday at 9 pm, Sunday at 7 pm and Friday at 4 pm.
Tune in to MTV Philippines on Channel 57 on Sky Cable (orask your cable operator for channel designation) or log on to www.mtvphil.comfor more updates regarding these new shows.