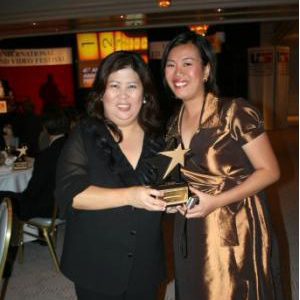 ---

Sine Totoo proudly presents Philippine Agenda'sEducation episode, which was the 2008 Gold Camera Award winner in the SocialIssues category of the US International Film and Video Festival.
The brainchild of Jessica Soho, GMA Network's Vice-Presidentfor News, Philippine Agenda aimed to raise the level of concern ofviewers about the biggest problems facing the nation today and allow them tomake sound choices come election day.
Philippine Agenda: Education documented classes heldunder the trees in Masbate, hundreds of students crammed into a single classroomin Caloocan, and students taking over absentee teachers in Maguindanao.
The eye-opening episode followed students who walk sixkilometers a day to get to their barrio school, leaving home at 3 a.m. in orderto make it on time for flag ceremony. It also profiled a teacher who loves his work but must sideline as atricycle driver before and after class, in order to feed his family.
The phenomenal issues facing Philippine education werediscussed in the episode and aired in time for the 2007 elections. Theseinclude the high dropout rate among elementary school students to the lack oftraining for teachers, the malnutrition suffered by many school children to thelack of simple desks and chairs in public schools, and the overall lack ininvestment in the sector.
Sine Totoo host Howie Severino interviews programmanager Arlene Carnay and executive producer Joy Madrigal about the show.Despite years of featuring education stories on their programs, they admit tostill being surprised by what they discovered while producing PhilippineAgenda.
Learn why the groundbreaking television program won theUSIFVF Gold Camera Award when Sine Totoo airs Philippine Agenda:Education, this Saturday late night on GMA-7.
ADVERTISEMENT - CONTINUE READING BELOW