For the past 10 months, ABS-CBN's afternoon teleserye Nasaan Ka Nang Kailangan Kita showed viewers different facets of love—for family, friends, and loved ones.
Cecilia (Vina Morales), Toni (Denise Laurel), Corrine (Jane Oineza), and Bea (Loisa Andalio) stood up for their own beliefs about love, allowing viewers to learn life lessons from the struggles faced by the characters.
As the finale approaches this Friday, October 16, here are five realizations from the afternoon teleserye.



1. Pain forms a big part of our lives, but forgiveness heals all wounds.

Cecilia (Vina Morales) experienced a lot of pain in her life, especially when the people she treasured the most betrayed her. At an early age, she was abandoned by her father Paciano (Dominic Ochoa), which made her hard to trust people. But she was lucky to find a person who will make her trust and believe in love again – in the person of her husband Leandro (Christian Vasquez).



However, few years after their marriage, Leandro had an affair with his student Toni (Denise Laurel) and bore a son with her. Because of this, Cecilia drove him out of the house and reminded her of the broken family she had when she was young.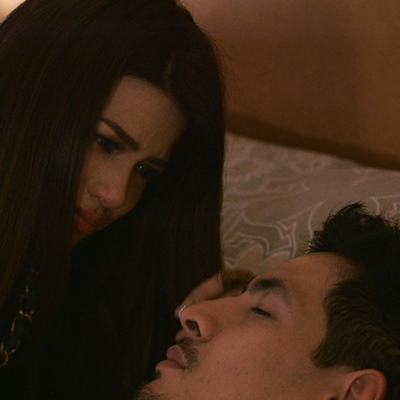 Cecilia also felt betrayed by her daughter Corrine when she found out that the latter was seeing her father secretly, which the mother had forbidden her from doing.
The series of events caused rage to form in Cecilia's heart that she found it hard to forgive Leandro and Corrine. However, this motivated her to strive to improve her life. She proved to everyone who left her that she can achieve success on her own. Unfortunately, because of this, she almost lost her friends and at the same time, she could not find peace in her heart.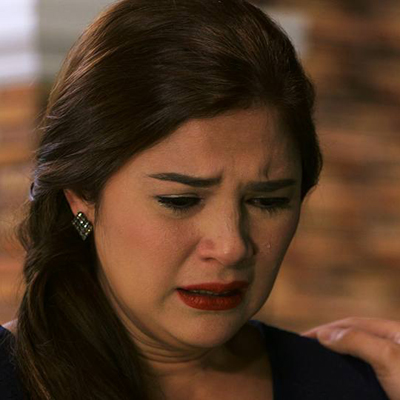 However, she realized the error of her ways when her daughter Corrine (Jane Oineza) almost suffered from a miscarriage. Cecilia then realized that life is too short to bear anger in her heart and she learned to forgive and let go of the past.


2. Mothers know best.

The teleserye also depicts the love of a mother for her daughters. Because of the abandonment that Cecilia experienced, she gave extra care and love to Corrine and Bea (Loisa Andalio). However, her daughters also suffered from her pain, since she became very strict with them.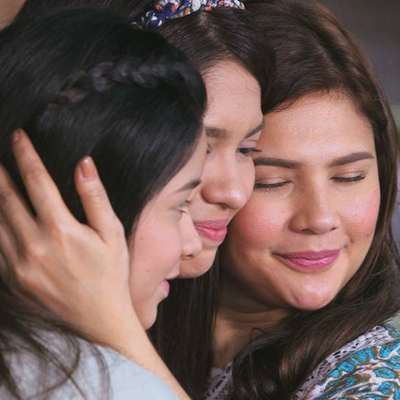 Corrine, being the eldest and the more adventurous, wanted to experience life outside her house and school, which triggered her to disobey her mother. As a result, she had to bear the biggest consequence—she got pregnant at an early age.
But instead of listening to her mother, Corrine added flames to the fire by living in with Ryan (Jerome Ponce), the father of her daughter. She then experienced more hardships that led to her premature childbirth.
As much as there's enjoyment and satisfaction from being more adventurous, it is also not advisable to disobey our parents because they know what's best for us. The teleserye showed that history can repeat itself, and following your parents' advice might just help you avoid the mistakes they did when they were younger.


3. Siblings will always back each other up.

NKNKK depicts the close bond between two sets of siblings: Toni (Denise Laurel) and Ryan (Jerome Ponce) as well as Corrine (Jane Oineza), and Bea (Loisa Andalio).
Because of their parents' conflict, Corrine and Bea learned how to be there for each other. Bea has always supported Corrine—from her enrollment in Unibersidad de Monteagudo (which their mother disapproved of) to the secret meet-ups of Ryan and Corrine when Cecilia forbade them from seeing each other.
When Corrine was driven out by Cecilia from their house, Bea still expressed concern for her sister. She was there to make her ate do the right thing. Even though Corrine insisted on pushing through with her decision, and Bea did not agree with it, the younger sibling still did her best to help.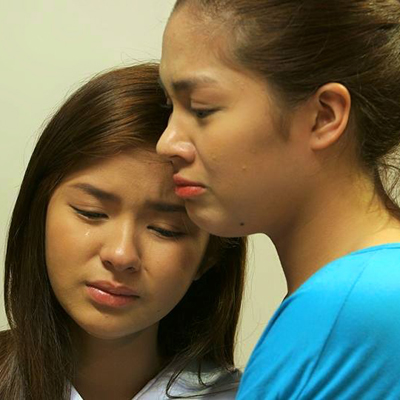 On the other hand, Toni is not in favor of Ryan and Corrine's relationship. She even stopped giving him allowance when Ryan and Corrine decided to live together. But as a sister, she still cared for Ryan and even took the couple under her wing.
The two pairs of siblings prove that blood is thicker than water. Their love for each other will still prevail, even though they might not agree in the first place.


4. Every action has a consequence.

In the first part of the story, it was shown that Leandro was very much in love with his family, and he did everything just to improve their lives.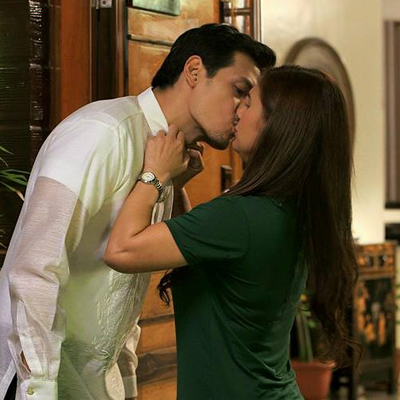 However, he suddenly found himself falling in love with Toni (Denise Laurel). When Cecilia (Vina Morales) learned about this, she drove Leandro out of their house.
Leandro then decided to live together with Toni, and built a family. But years later, he realized that he still loves Cecilia and is willing to fight for their relationship.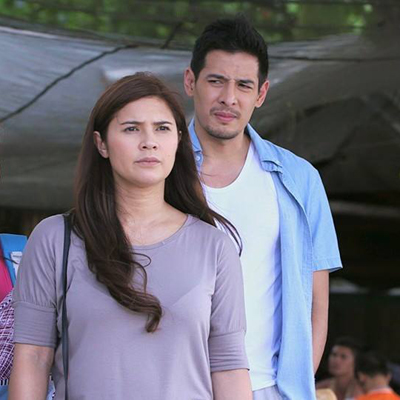 On the other hand, the 17-year-old Corrine was a first year college student when she got pregnant. There was one episode that showed Corrine letting go of lots of opportunities – like participating in a bag exhibit, and worse, taking a leave of absence from the university and stop her studies.
When Corrine and Ryan decided to live together, he became responsible for the walfare of his girlfriend and their baby. This distracted him from his studies and as a result, he failed his thesis defense.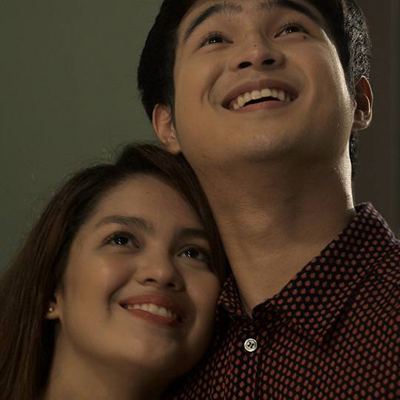 As a result, Ryan got depressed and resorted to alcohol drinking. Since he was too drunk, he did not know that Corrine went out of their house and almost suffered a miscarriage.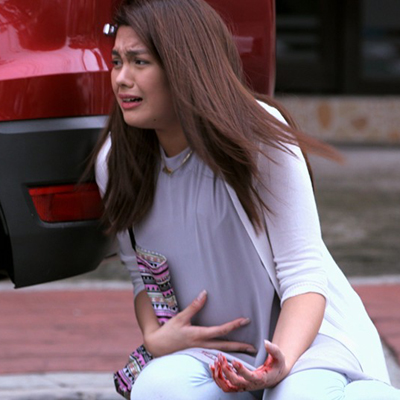 Teens have a tendency to be implusive and most of the time, stubborn when it comes to dealing with life situations. However, they should also realize that when they make a decision, there's no turning back. It's a good thing, though, that Corrine and Ryan made the mutual decision of facing their problems together.


5. Amidst all problems, love will always prevail.

While Cecilia was still a child in Benguet, her Nanang (Ina Raymundo) always taught her that aside from the culture, their town has always been known for love.
But through the years, Cecilia had a lot of bitter experiences in life that made her harbor anger towards the people around her—most especially against Toni, Corrine, and Leandro.
However, love still prevailed in her heart.
First, she was able to forgive to Corrine. Upon seeing her daughter give birth, she felt proud because Corrine was able to surpass all the challenges she faced in her early pregnancy.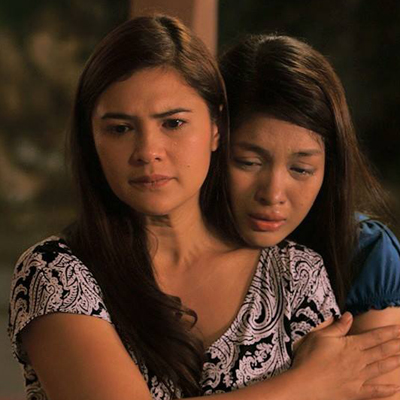 Cecilia also made peace with Toni, and thanked her for taking care of Corrine and being there for her daughter.
Because of this life event, Cecilia also realized that she cannot live alone and she cannot stand seeing her loved ones suffering, even though they broke her trust in the past.
On the other hand, Toni also realized the wrongs that she did to her brother's girlfriend. She admitted that she initially planned to use her just to be close to Leandro. But Toni had a change of heart when she witnessed Corrine's love for Ryan.
Bea and Joel (Joshua Garcia), even though they are in love with each other, decided to wait for the right time for them to get involved in a serious romantic relationship.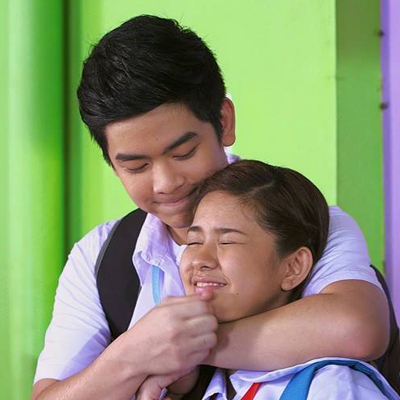 Also, Leandro is very much determined to fight for Cecilia. He is willing to do everything just to rekindle their romance and live together as a family. We have yet to see if Cecilia will extend her forgiveness.
This teleserye, which is based on a 1980 melodrama film written by Ricky Lee, showed how the characters fought for their love: no ifs or buts.

Just like the characters in�Nasaan Ka Nang Kailangan Kita, viewers will be inspired to fight for love because whatever problems that come our way, love will always prevail.