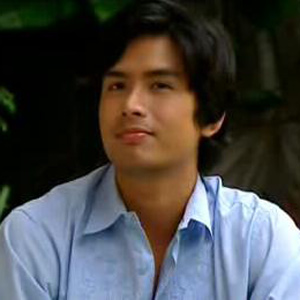 ---

Several Filipino celebrities have been chosen to present thetop 30 works of the National Geographic Channel in celebration of its tenthyear anniversary in Asia. TV personalities Christian Bautista, DonitaRose, Gary Valenciano, and Kim Atienza were asked to present some of the Top 30National Geographic programmes as voted by its viewers.
Topics ranging from Science and Megastructures toInvestigations, Culture, Wildlife and Amazing Moments were covered, and eachprogram is to be presented by celebrities from other Asian countries such asHong Kong, Singapore, Malaysia, Taiwan, and Thailand.
ABS-CBN's weather person and Matanglawin host KimAtienza introduced "Inside the Tornado" while Umagang Kay Ganda hostDonita Rose was chosen to present "Amazing Moments: Close Encounters." GaryValenciano reflected on the September 11 tragedy by presenting "Seconds FromDisaster: Pentagon 9-11."

Christian Bautista presented two documentaries: "Air Crash Investigation:Panic Over the Pacific," and "Megamovers: Panama CanalUnlocked." Regarding this privilege of being chosen by the documentary channel, the pop singer said, "I'm very grateful that I was chosen to present NGC Top30. I'm happy because I can tell everybody that I'm into the environment,and science learning. I want to encourage people to do the same."


NGC's A-list of Asian celebrities also includes Daniel Wu,Jaycee Chan, Lisa S, Paul Wong and Terence Yin of Hong Kong; Allan Wu, DickLee, Eunice Olsen and TayPing Hui of Singapore; Atilia, Azharina Azhar, IdaNerina, Michael Wong, and Sarimah Ibrahim of Malaysia; Paula Taylor and TomJayasvasti of Thailand, and Elva Hsiao of Taiwan.


In a video uploaded in the NGC website, Asia's Pop Idol explains why he likesthe episode Air Crash Investigation: "I like that one because it told the storyhow a plane almost crashed but a pilot was still able to save all thepassengers...The acting was almost real that I almost thought I was watching asoap opera.
"I would recommend this documentary to people who are scaredof flying. Since we have good pilots, they can still recover and they can stillsave the situation. And flying is still the safest way to travel," explainsChristian.
ADVERTISEMENT - CONTINUE READING BELOW
The NGC Top 30 countdown will continue until June 30,every night from 8 to 11 pm. The National Geographic Channel can be seen onSkycable Ch. 41.