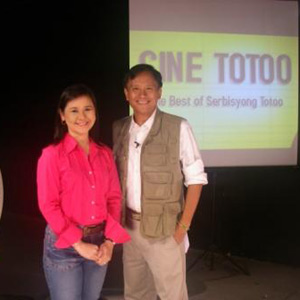 ---

Reporter's Notebook's award-winning Education Specialairs this Saturday night on Sine Totoo.
Public schools are tasked to provide free education. But GMANews and Public Affairs reporter Tina Panganiban-Perez documents schools thatrequire parents to pay special fees every school year. Although these are supposedly voluntary,report cards and exam results are not released without payment. This forces students from very impoverishedfamilies to drop out.
Children in the ARMM region already have the highestelementary school dropout rate. Reporter Maki Pulido interviews Muslim girls who experiencediscrimination in their classes. Theyshare that fellow students would tag them as Abu Sayyaf and make fun of themfor wearing the hijab or veil. One teacher even threatened to drag a girl bythe hair to the guidance office if she did not remove her hijab.
Sine Totoo host Howie Severino interviews veteranreporter Tina Panganiban-Perez regarding the issues that push education furtheraway from the reach of the poor.
Has education become more of a privilege than a right in ourcountry? Find out on Reporter's Notebook's Education Special, a finalistat the 2007 UNICEF Asia Pacific Child Rights Awards. Sine Totoo airsthis Saturday night on GMA-7.