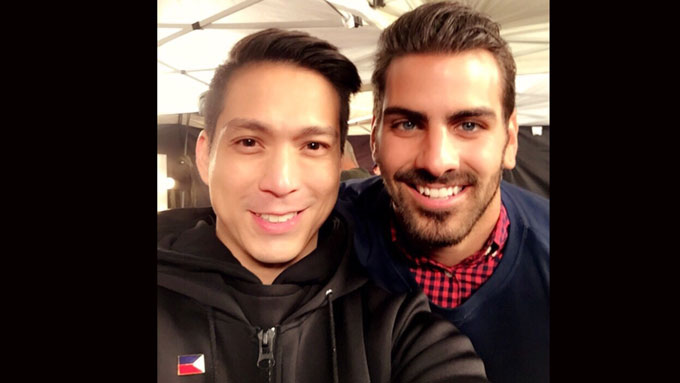 ---

Internationally acclaimed Filipino fashion designer Francis Libiran will be on the 12th episode of the final season of America's Next Top Model (ANTM).

It airs live in the U.S. on November 6 (Friday) on The CW and in the Philippines on November 7 (Saturday, 8:00 p.m.) on ETC.

Supermodel Tyra Banks personally handpicked Libiran to return and appear on the show, which will end after a 12-year run.

The Pinoy designer was tasked to create another unique collection as part of the competition's latest challenge for its final five hopefuls.

It should be noted that this is the second time that Libiran became part of Tyra's phenomenal reality show. He was first featured on ANTM's 18th cycle in 2012 where he showcased his Hello Kitty couture collection, which he created based on the personal request of Tyra as it is her favorite iconic character of all time.

After seeing the said collection, the show's photo shoot creative director Jay Manuel described Libiran as an "extremely talented fashion designer."

Libiran is the first and only Filipino fashion designer whose body of work was exhibited at the Japanese American National Museum in Los Angeles, California.

His maiden appearance on ANTM paved the way to his solid relationship with Tyra Banks. The international supermodel wore the white and nude gown, which Libiran presented on his first appearance on ANTM (first worn by Anne Curtis), at the 2012 Flawsome Ball in New York City.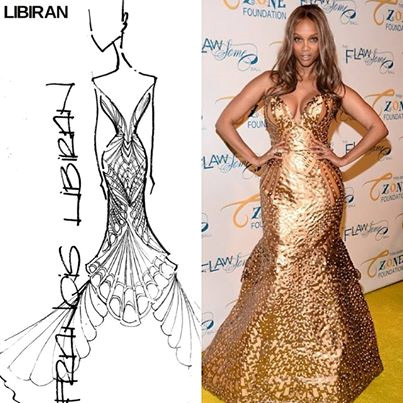 Photo from stylebible.ph


Libiran also created the gown that Tyra donned at the 4th Annual Blossom Ball.

In 2014, Tyra proudly sashayed the red carpet of the Flawsome Ball wearing the gown modeled by Miss Universe 2010 4th Runner-up Venus Raj during the Francis Libiran Metrowear Icon fashion gala, which featured his Fall/Holliday 2014 collection.

"To be part of this legendary TV show for the second time, is again, an honor not only for me, but also for the Philippines," says Libiran who wore the Philippine flag on his chest on his second ANTM appearance.

"We got so thrilled and excited when we got the call from Tyra's team. It was a surreal experience as it is an honor and a privilege to represent Filipino talent and artistry in such an international and well-respected platform as America's Next Top Model."

On this special episode, the final five contestants will wear a special collection from Libiran's fall/holiday 2015 collection.

This 2015, Libiran was asked to create a collection that compliments the setting of the episode's photo shoot challenge.

Since the final season is composed of a mixture of male and female aspirants, Libiran, who is described by Yu Tsai as one of the best Filipino fashion designers in the world, came up with the creative theme The Hunters And The Hunted, which depicts male models as huntsmen and female models as enchantresses.

The concept and production of each piece were executed in close collaboration between Libiran and Tyra's creative team.


ADVERTISEMENT - CONTINUE READING BELOW