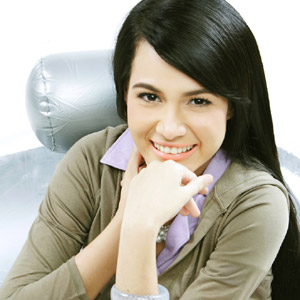 ---

Last Monday, June 30, viewers were able to meet the castmembers of the Philippine version of the telenovela that was a hit in theUnited States and Latin America. ABS-CBN's adaptation of Betty La Fea includescharacters from both the American and Colombian versions, although over a dozenversions of this telenovela have been made in other countries. The originalversion tells the story of Beatriz Pinzón Solano, a well-educated, intelligent,idealistic, and timid woman who is unattractive (hence the moniker "fea," whichmeans "ugly" in Spanish).

The full trailer of I Love Betty La Fea was shown during one of thebreaks of the show My Girl. The perky song, "Hey Betty You Are Beautiful,"was performed by Mika as the cast members were revealed to the public one byone.

Bea Alonzo brings life to the character of Betty, the ugly duckling who wantsto prove her worth in the fashion industry. After a series of unsuccessful jobapplications, she is finally hired as a secretary in the Eco Moda fashionagency. Betty becomes the butt of jokes of her officemates who look down onher because of her outward appearance.
ADVERTISEMENT - CONTINUE READING BELOW

According to the official website of ABS-CBN, the Kapamilya Network iscurrently constructing a full-scale office set at one of the floors of theEugenio Lopez Jr. Communications Center building in the network's compound.This will serve as the venue of the love story between Betty and her immediateboss Armando (whose identity still remains a closely guarded secret).

Actress and style icon Ruffa Gutierrez is tapped to play Betty's nemesisDaniella, one of the people who disdain Betty for her looks. Daniella's closefriends are Patricia (Wendy Valdez) and Marcela (Megan Young).
Other officemates in Eco Moda include Kylie (Sheryn Regis),Rose (Meryll Soriano), Jen (Krystel Moreno), Cely (Arlene Tolibas), Rita (CJ Jaravata), and Sammy Villaresis as the guard of the fashion company. ComedianVhong Navarro is Betty's best friend and officemate Nicolas who happens to bephysically challenged.

The Eco Moda team is also composed of Mario (Joem Bascon), Randy (Randolf Stamalacky), Enrique (Ronnie Liang), Mac (Jojo Alejar), and Hugo (Thou Reyes).
ADVERTISEMENT - CONTINUE READING BELOW
Julia (Ai-Ai delas Alas) is Betty's loving mother. She caresfor her daughter so much and for her Betty is the most beautiful woman in theworld. Hermes (Ronaldo Valdez) is the kind and supportive father of Betty.Andrew (Sam Concepcion) is Betty's cute and confident younger brother.

I ♥ Betty La Fea will air soon on ABS-CBN's Primetime Bida.