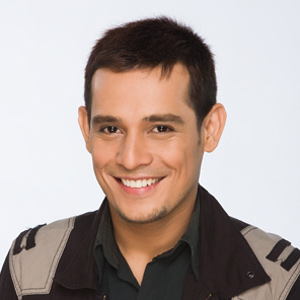 ---
Because of his intense homesickness, Ranjit "Jet" Singh hasdecided to drop out of Pinoy Dream Academy Season 2. The singer, who wasdubbed as The Videojock, was the last addition to the Top 16 Scholars of PinoyDream Academy Season 2 after being voted in by the viewers.

Ever since Jet's fiancée gave birth to their second son, he has always beendistracted during classes and performances. He admitted to his closest friendsinside the academy that he couldn't keep his family off his mind. Thatsentiment proven to be too much too handle, which is why he chose to leave theAcademy on Sunday night, July 6.

Had Jet chosen to stay, he would have been a part of the four scholars thatwould be put under probation. His decision to drop out prompted the academy tonullify the probation for this week, which consequently saved three otherscholars: Laarni Losala, Bea Muñoz, and Cris Pastor.

Right before leaving PDA Season 2, Jet said his goodbyes to his fellow scholarswho were all affected by his sudden departure. He assured them, however, thathe's happy with his decision and that he's glad to have saved Laarni, Bea, andCris from a possible expulsion.

How will Jet's decision to drop out affect the other scholars?
ADVERTISEMENT - CONTINUE READING BELOW

Stay tuned from Monday to Friday to Pinoy Dream Academy Season 2 Uberture,5:30 PM, and Pinoy Dream Academy Season 2 Primetime, after My Girlon ABS-CBN to find out. You can also watch the scholars everyday on Studio 23,12:00-2:00 PM.