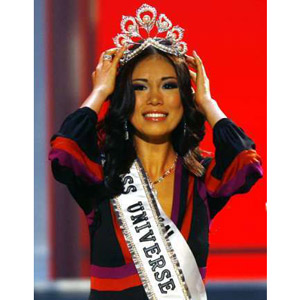 ---

Studio 23, the free TV channel for YAPsters (Young AdultProgressive viewers), recently unveiled its line-up of new shows, new seasonsof American shows and must-see TV specials that will be aired during the secondhalf of 2008.
"The shows that you see on Studio 23 are actually shows thatpeople go home to watch like Desperate Housewives, Brothers and Sisters,and Grey's Anatomy," observed Antonio 'March' Ventosa, head of Studio 23 andconcurrent head of ABS-CBN Marketing.
Thursday nights are sure to fill viewers with laughter asAmerica's popular comedy shows shown back-to-back. The wacky trio of Charlie(Charlie Sheen), Alan (Jon Cryer) and Jake (Angus Jones) are back for the fifthseason of the hit sitcom Two and Half Men at 8:30 pm. Samantha Who? transfersto the 9 pm timeslot as the lead character Samantha Newly (Christina Applegate)continues her quest to rediscover her identity after an accident caused her todevelop amnesia.
Ghost Whisperer begins its third season this Sunday,July 13, at 8:45 pm. Melinda Gordon (Jennifer Love Hewitt) uncovers a secret toGrand view's past-a secret that may be connected to her family.
The controversial U.S. series Dirty Sexy Money continuesto air every Sunday at 9:45 pm. Follow New York attorney Nick George (PeterKrause) as he assumes the role of family lawyer to the filthy-rich Darlingfamily. Can Nick handle the pressure of covering up for all the mess of thefamily members and at the same time live the life his father used to have?
Studio 23 will air some of the big-time TV specials with theprimetime telecast of Miss Universe 2008. Eighty women from all over the globecompete for the prestigious title, which is currently being held by Riyo Moriof Japan. It airs on Tuesday, July 15, at 7:30 pm.
The Disney breakthrough hit Cheetah girls is back foranother adventure in Cheetah Girls 2. The cast members go to Spain tocompete in a prominent music festival with the TV special being aired on July 26,Saturday, at 7 pm.
ADVERTISEMENT - CONTINUE READING BELOW
Teen sensation Miley Cyrus hosts this year's 10th AnnualTeen Choice Awards, which will air via satellite on August 5 at 8 am. A repeatof the show will air that same evening at 7:30 pm.
Late nights are never boring at Good Times with MoTwister, Mojo Jojo, Grace Lee and Andi9. The second season of the showcontinues to air every Tuesday, 11:00 pm.
For your dose of hard court action, Studio 23 airsUniversity Athletic Association of the Philippines action every Thursday,Saturday, Sunday and National Collegiate Athletic Association battles everyWednesdays and Friday. Play time starts at 2:00 pm.
Don't miss out on these shows only at Studio 23,Kabarkada Mo!