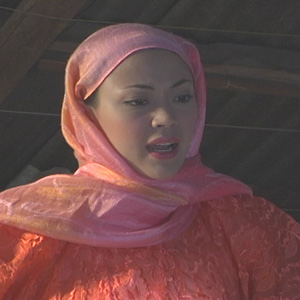 ---

A touching story of a girl who learns to forgive is the focus of the July 11 episode of Maalaala Mo Kaya.Sheryl Cruz returns to the small screen after playing a role in the TV series Lobo,which is ending this Friday as well. Jodi Sta. Maria is chosen to play a cruelstepmother of the young girl Rahina (played by Celine Lim and Empress Schuck).
In this MMK episode directed by Nuel Naval, a young girlbecomes jaded after being maltreated by her stepmother. After being abused as achild, she also became abusive to her half-siblings. Will the cycle of hatredend with her or will she pass it on to the next generation?
Maalaala Mo Kaya(July 11, 2008)
Director: Nuel Naval
Writer: Arah Jell Badayos
Cast: Sheryl Cruz as Farida
Jodi Sta Maria as Ana
Bobby Andrews as Esmail
Empress Schuck as Old Rahina
Celine Lim as Young Rahina
Kathryn Bernardo as Young Soraida
Ronalisa Cheng as Old Soraida
Malou de Guzman as Norguia
SYNOPSIS. The six-year old girl Rahina and her threesiblings were orphaned when their mother Farida died giving birth to her fifthchild. They were then raised by their stepmother Ana who treated them harshlyfor more than five years. The woman would give them household chores and shewould beat them whenever they did something wrong or whenever Ana felt likedoing so.
Rahina's nightmare ended when her policeman father, Esmail,found out that Farida died because she was poisoned by Ana. Esmail threw Anaout of the house, without telling his children the reason why. But Rahina eventuallydiscovered the truth and felt so much hatred that she wanted to get even withAna. Since their stepmother was no longer living in their house, Rahina ventedher anger on Ana's children. The then submissive girl changed into a harshtaskmaster to her half-siblings.


When she was in her second year college, Rahina's fatherdied during a police operation. During her father's wake, relatives told Rahinathat they would be the ones to take care of her step-brothers and sisters. The young girlis then faced with the choice of parting with her half-siblings or taking careof them just as she promised to her dying father. Will she learn to accept them and forgive her stepmother or will she keep the hatred in herheart?
ADVERTISEMENT - CONTINUE READING BELOW
Maalala Mo Kaya, hosted by Charo Santos-Concio, airson Friday night on ABS-CBN Primetime Bida.