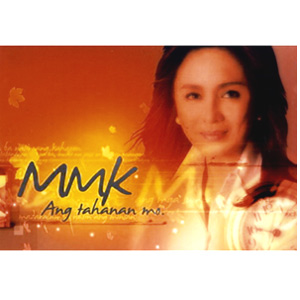 ---

The country's longest-runningdrama anthology, Maalaala Mo Kaya,will now be seen every Saturday evening starting July 19.
"Masyado na kasing late angtimeslot ng program and most of the time, people would say na hindi nilanatatapos 'yong show dahil nakakatulugan nila dahil pagod na din from work. Weoften hear people asking 'Ano 'yong ending?'" explained ABS-CBN president and MMK host Charo Santos-Concio to thepress last July 14.
By moving to a weekend timeslotinstead of a Friday night, the team behind the program is hoping that they'd beable to cater to that demand while at the same time gain a new set of audience,particularly the weekend viewers.
The network executive cited thatmost people during weekends tend to be more relaxed aside from the fact that,"It's nice to have an early timeslot para mas maraming makapanood," continuedCharo.
BUENA MANO. Throughout its colorful 17-year history, Maalaala Mo Kaya gained a reputation forfeaturing real-life stories that tugged at the heartstrings of the Filipinoaudience. For an actor, being asked to grace the program is considered a bighonor.
ADVERTISEMENT - CONTINUE READING BELOW
And true enough, big names inPhilippine cinema—including Sharon Cuneta, Vilma Santos, Dolphy, GabbyConcepcion, among many others—have generously and willingly lend their talentto the program.
For its debut offering in its newtimeslot, MMK will feature thecontroversial Gretchen Barretto playing the role of a mayor's mistress. Unhappywith her married life in the company of her underachieving husband (TontonGutierrez), Margarita (Gretchen) experienced the comfortable life she desiresin the arms of the town mayor.
This particular episode will be astory about an illicit affair-a relationship that was not made to last. But howcan a woman resist love and attention from someone, if her husband is not doinghis part as a partner?
Gretchen, whose last MMK appearance happened 15 years ago,revealed that she was led out of a long lull simply because she loves the dramaanthology program so much.
"Sabi nga nila, hindi kumpletoang pagiging artista mo 'pag hindi ka lumabas sa Maalaala Mo Kaya," said Gretchen.
ADVERTISEMENT - CONTINUE READING BELOW
Joining Gretchen on her acting TVcomeback are fellow actors Phillip Salvador and Tonton Gutierrez while thedirector of the episode is Nuel Naval.
Phillip was Gretchen's personalchoice to play the mayor, having worked with the actor in her first MMK stint years ago. "Tonton and I haveworked together for so many projects na noon, kaya nakakatuwang magkasama ulitkami," said Gretchen with a smile.
Catch Maalaala Mo Kaya on its new timeslot this Saturday after Pinoy Dream Academy Season 2 on ABS-CBN.