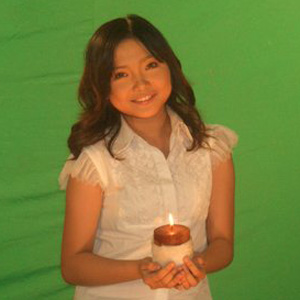 ---

Behind every successful man is a woman but behind everywonderful kid is an equally wonderful mom.
This Saturday (July 19), find out how wonderkid-turned-international singing sensation Charice Pempengco was raised by hermom Racquel in another episode of the reality parenting show, Wonder Mom,hosted by Karen Davila.
Learn from Mommy Racquel as she shares how she managed toraise Charice and son Kokoy as a single parent. She struggled to make ends meetwith her meager salary and even confessed the time where she can only feed hertwo kids with nothing but noodles.
Mommy Racquel tried out different jobs just to provide fortheir everyday needs. She even became a band singer and this allowed Charice togrow being exposed to music. Aside from sharing her parenting story, Racquel alsonarrates Charice's preparation for her child's upcoming performance in AndreaBoccelli's birthday concert in Italy. The European Pop Tenor, who celebrates his50th birthday on September 22, will perform with Charice at the Theater of Silence of Lajatico.
Meanwhile, on Sunday (July 20), get to meet another wondermom named Racquel from Malabon. She is a widow that gave her 100 percent effortjust to raise her six children.
All these and more amazing parenting stories in WonderMom with Karen Davila, Saturdays and Sundays, 9:30 AM on ABS-CBN.