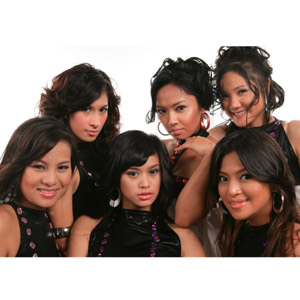 ---

Another season of fun and adventure awaits viewers of GMA-7's Dramarama sa Hapon as Daisy Siete Season 19 presents Vaklushii. This is a tale of two fans whose admiration for an upcoming rap star pulls them into the world of drag queens and danger.
When Cebuanas Mia and Sunshine find out that their idol Rochelle will hold a concert in their city, they promise themselves that they will do anything to meet her. Rochelle is somebody that the two fans dream to emulate: a performer good enough to rival the talented yet conceited diva Yvette.
After the concert, Mia and Sunshine proceed backstage to meet their idol and to get a photo and an autograph.
Things, however, suddenly turn out badly as they witness Rochelle being kidnapped. Unable to do anything, Mia and Sunshine run for their lives. Being the only witnesses to the crime, their lives are in grave danger.
ADVERTISEMENT - CONTINUE READING BELOW
Mia and Sunshine hide in a place they think is safe—a container van headed to Manila.
The two friends wake up in an unfamiliar city. Disoriented and frightened, they aimlessly walk around until they reach a comedy bar with gay comedians. One of the performers sees them, and from then on, not only do their lives change—so will their gender.
Mia and Sunshine transform from girls to gays and will be known as the drag queens Miguellita and Shynna.
Starting July 21, the adventures and misadventures of these two women pretending to be men pretending to be women will be seen in Vaklushii on GMA-7's Dramarama sa Hapon.