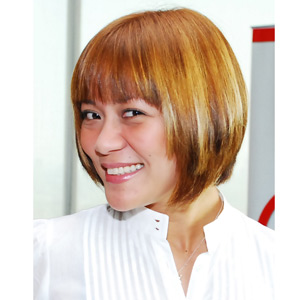 ---
The twelve remaining scholars inside the Academy learn more about sensuality as they prepare for a sensual 5th Live Gala Performance Night this Saturday, July 19.
The Pinoy Dream Academy Season 2 scholars had a taste of what it's like to be sensual last Sunday night when two male strippers and two female strippers performed for them, with the songs that the twelve have to perform tonight. The remaining scholars then had sensuality lessons with Media Performance Mentor Joey Reyes and Dance Mentor Georcelle Dapat.

In Direk Joey's class, the scholars learned that being sensual is not just about looking sexy; sensuality has a lot more to do with drawing emotions from memories. He gave the scholars an exercise that required them to think of a person important to them. This exercise elicited tears from the students who shared what they felt about the people they had in mind.

In Teacher Georcelle's class, on the other hand, the scholars learned how to correctly project sensuality in their movements. Some of them, like Liezel, Sen, Bea, and Bunny, gave good performances while Laarni was reprimanded for giving a forced performance.

Another thing that the Academy brought in to help the scholars get in touch with their sensuality was the heart-shaped bed placed in the living room, where the Scholars practiced their songs. The singers even had a photo shoot on the bed that required them to project sensuality.

Also, the scholars were made to watch the movie Ghost and were told to observe the different kinds of sensuality projected in the Patrick Swayze- Demi Moore starrer.

Will the lessons that the mentors and the Academy prepared for the scholars help bring out their sensuality? Who among the scholars will embrace his or her sensuality and come up with a performance that will blow everyone away?
ADVERTISEMENT - CONTINUE READING BELOW

Stay tuned from Monday to Friday to Pinoy Dream Academy Season 2 Uberture, 5:30 PM, and Pinoy Dream Academy Season 2 Primetime, after My Girl on ABS-CBN to find out. You can also watch the Scholars everyday on Studio 23, 12:00-2:00 pm.