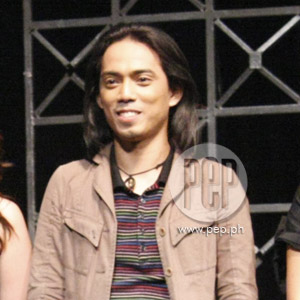 ---

The Pinoy Idol stage was pumped up with energy lastweek as the remaining eight contenders interpreted Jaya's soulful hits withtheir own personal singing style. As a guest judge and mentor, the Queen ofSoul sat alongside judges Ogie Alcasid, Jolina Magdangal, and Wyngard Tracy inorder to give professional advice and tips to the Top 8 finalists.
Also seated in the audience were two certified hit makersJoey Generoso of Side A and 80's balladeer Nonoy Zuñiga.
Last week, viewers were able to see what is in store for thefirst Pinoy Idol. The ultimate winner will get P1 million, a house and lot, abrand new car, a recording contract with Sony BMG Music Philippines, and atelevision contract with GMA Network.
For the fifth gala performance, all four judges gave outpraise and criticism for the remaining contestants. While several Idol hopefulswere met with appreciation for their own renditions of Jaya's songs, some ofthem just simply failed to impress.
For instance, 24-year old Kid Camaya was turned down by bothOgie and Wyngard for his rendition of "Kung Wala Na." Ogie pointed out, "I feellike you're slipping away. You were much better before. You were trying to do aJaya but it didn't come out that way for me," he told Kid. Wyngard agreed andadded, "You are deteriorating. If you want to make it, siguro you have to doyour homework."
But the Queen of Soul spoke on Kid's behalf and was quick tonotice his attempt to flavor the song with a different style. "Ako nahihirapansa mga kanta ko, in fairness," she justified. "For you to do that and actuallycome out okay, then that means nagawa mo, nagampanan mo."
Jayann Baustista also failed to make an impression on thejudges with her version of "Laging Naroon Ka." Jolina observed, "Napakita mo na sa amin yung range ng boses mo, namalaki talaga. Natatakot lang ako na bumo-border ka na doon sa lagingsumisigaw. Yung parang horror na yung dating," she explained.
ADVERTISEMENT - CONTINUE READING BELOW
"Don't put it on the part na hindi kailangan," Jayaseconded. "Basically just sing the song, easy lang."
"I think what Jayann is trying to do is try to do a soulfulrendition the song," noticed Ogie. "But it didn't come out that way," he added."Ang gulo-gulo, e. Di ko tuloy naramadaman yung gusto mong sabihin. Stress onthe important words."
It seemed that it wasn't Jayann's night during last week'sgala performance as Wyngard was also quick to shed criticism not only on hersinging, but also on her fashion. "Mukhang suman," the brutally frank judgetold Jayann regarding her shoes that evening.
Rocker Toffer Rei made an unimpressive performance last weekfor his rendition of "Sometimes You Just Know." The 23-year-old Idol hopefulfrom Marikina received this comment from Jolina: "Sa pagkakanta mo, parangna-aalangan ako palagi. Parang any moment, meron kang magagawang mali. Hindi konaramdaman na gusto mo yung ginagawa mo. Mas gusto ko yung performance mo lastweek."
Ogie agreed with the youngest judge and explained, "I thinkhe was focusing more on trying to make a rock sound rather than sing it fromhis heart. That's why that happened."
Jaya also gave her share of advice for the 23-year-oldfinalist from Marikina. "Andun na yung sound mo," she told Toffer. "Just sing,that's all you have to do. Wag mo munang gawing komplikado."
Warren Antig, who was praised two weeks ago for hisreggae-inspired take on a Regine Velasquez song, wasn't as impressive this timearound. "Except for your last note, it was okay. Nothing extraordinary," saidOgie, referring to Warren's interpretation of "Cool Change." Jolina agreed withOgie this time.
Wyngard, however, noticed that the Warren's chosen songdidn't match the rocker image he is trying to project. "Next time, ingatan moang pagpili ng kantang gagawin mo," he advised.
Jaya added, "Tip lang, ingat lang ng konti sa mga notes,yung pagtapon."
ADVERTISEMENT - CONTINUE READING BELOW
But not all Idol hopefuls were severely criticized for theirperformances. Gretchen Espina was lauded for her version of "You Lift Me Up,"for which Jaya won as Best Interpreter at the Asia's Song Festival in 1997.
"You look fabulous! Singer na singer na yung hitsura,"observed Jaya. "The only thing you really need to do is have a little bit moreconfidence. You sounded great. Hinga ka lang. Think of this as your playground,because it is," she advised.
Darl Celis who sang a ballad in the song "Ikaw Lamang" alsogarnered praise from the judges. "That was very, very good. Ramdam na ramdam moyung song," commended Wyngard. "Kinanata mo siya as is. Napaka-simple. It wasso good."
Except for a few constructive pointers from the judges,Daryl gave an altogether good performance. "Don't close your eyes too much kasiang pogi-pogi mo," joked Ogie. "As far as your singing was concerned, it wasn'tvery clean, but I felt the way you were singing. I enjoyed it."
Jaya was also happy with Daryl's performance. "He didexactly what I asked him to do. Magaling kang pumick-up," she told Daryl. "Youdid a great job."
Unlike the rest, 25-year-old Ram Chaves has always beenconsistent in his performances. Since he stepped into the Top 12, he has beengarnering a lot of praise not only from the audience but from the judges, aswell. He gave a rock-inspired version of "Honestly."
Though Wyngard was very vocal in saying he didn't like Ram'sperformance, the rest of the judges still appreciated his rock interpretation.
"Very good. I like it," commented Jolina. Ogie added, "I loved the way you attackedyour notes. Great job." Jaya, who was last to comment, said, "You listened, youdid your job, and you did it very well."
For this gala performance, 16-year-old Penelope was the onlyfinalist able to clinch all four judges' seal of approval. "That's what I'mtalking about! That's what I call singing, honey!" Jaya happily commented. "Asfar as singing is concerned, you can basically record an album now. That's howgreat you are."
ADVERTISEMENT - CONTINUE READING BELOW
Ogie added, "Penelope, you're back. Last week you weretentative. Walang kadating-dating. This time, wow, you nailed it!"
Wyngard and Jolina also liked the youngest finalist'sperformance. "As far as singing is concerned, ang galing-galing mo tonight,"said Wyngard, in which Jolina interjected, "Nakuha mo na naman ang boto ko.Congratulations."
By the end of the results night the following night, TofferRei was booted out of the competition. He was placed on the Bottom Group alongwith Daryl Celis and Ram Chaves.
The contestants who are still in the running for the PinoyIdol prizes are: Penelope, Ram Chaves, Gretchen Espina, Kid Camaya, DarylCelis, Warren Antig, and Jayann Baustista.
Catch another Pinoy Idol gala performance nextweek as the Top 7 finalists go for the rock genre with songs from 6Cyclemind,Cueshe, Itchyworms, Brownman Revival, Pupil, Freestyle, and South Border. Watchthe performances on Saturday, and the results on Sunday, only on GMA-7.