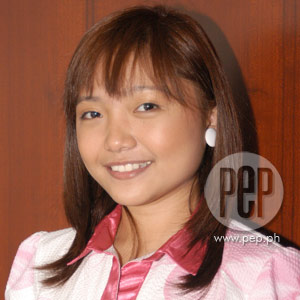 ---

Studio23 premieres the much-awaited appearance and performance of our very ownCharice Pempengco in the U.S. talk show Oprah this Wednesday (July 23),7:30 pm. The special episode titled "World's Smartest Kids" will show Chariceserenading the audience with Whitney Houston's classic hit, "I Have Nothing." Watchhow the Filipina singing sensation stunned the audience with her amazing talentalongside other gifted children.
The 15-year-old young diva broke into tears whenshe finally met and hugged the queen of talk Oprah Winfrey and realized herdream of appearing in the world famous talk show.
Inthe episode that was aired in the United States last May, Oprah was mesmerizedas she watched the young girl's performance. The native of Laguna became emotional as she said,"I'm always dreaming that someday I can be a part of your show. I can't believeI'm here standing with you. This is my dream come true."
ADVERTISEMENT - CONTINUE READING BELOW
Priorto
Oprah
, she has appeared in various international television showssuch as Ellen de Generes'
Ellen
, UK's
Paul O' Grady Show,
and Korea's
StarKing
, where her performance was uploaded in YouTube and became knownworldwide. Charice began singing at the age of four and lists Whitney Houston,Mariah Carey and Celine Dion as her favorite singers.
Don't miss this television milestone this Wednesday (July 23) on Oprah,7:30 pm to 8:30 pm, on Studio 23.