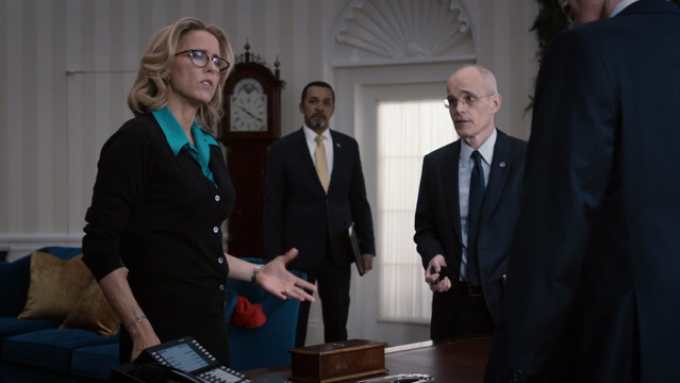 ---

How far will you go for the greater good?
This is the question posed in the mid-season finale of CBS International's TV series Madam Secretary, which will air in the Philippines this Thursday, December 17, on Sony Channel Philippines.
As the tension between the United States and Russia escalates, this episode shows how Russian President Maria Ostrov (Angela Gots) manifested her love for her country and proved that she is a force to be reckoned with.
Elizabeth "Bess" McCord (Tea Leoni) and President Conrad Dalton (Keith Carradine) also engaged in heated discussions as to how they will restore peace with Russia, after the hacking of Air Force One and the cyber attack on Russia.

At the same time, it is interesting to see how the two and their team investigate Maria Ostrov's background and her involvement with the death of her husband and former Russia's president Pavel Ostrov.
ADVERTISEMENT - CONTINUE READING BELOW
Another highlight of the episode is the story of Dmitri (Chris Petrovski) who is actually a spy in Russia for the Americans. Viewers will surely be filled with tension as they find out what will happen to his character.
In this mid-season finale, viewers can look forward to seeing how Bess and the U.S.A. will make amends with President Ostrov and Russia, and if this signals the end of the war between the two superpowers.
The biggest twist of this episode is the nail-biting cliffhanger in the end, as viewers will have to wait for several weeks until the series resumes in January 2016.

Will the conflict between the United States and Russia finally be resolved? Will Bess and President Dalton survive the series of events?
Filipino viewers can watch the mid-season finale of Madam Secretary this Thursday night, December 17, at 8:50 p.m. on Sony Channel Philippines.